Smart Tips to Download Music on iPad for Free
by Anna Sherry Updated on 2021-08-30 / Update for iPad Data
The Apple official has offered 2 great apps for Apple users to listen music - iTunes and Apple Music. However, if you're now or used to be the user of both app, you'll understand both of them are not for free. iTunes is charged for single song, while Apple Music is charged for month. So it's not strange that many users want to download free music apps.
If you're in the same situation, then you're in the right place here. This article will show you how to download music on iPad for free. Trust me, you'll save lots of money costed on music after reading this article.
Part 1: 4 Apps to Download Music on iPad for Free
This part will show you 4 apps on how to download music on iPad for free without iTunes. They are all free. The pros and cons are listed below and you can just choose one of them you prefer.
1. Spotify Free
Spotify should be familiar to most people, but do you know Spotify Free plan? It's one of a great free music apps for iPad. Actually, Spotify is the strongest competitor of Apple Music. Spotify supports 4 plans: Spotify Free, Spotify premium for student ($4.99/month ), Spotify premium individual ($9.99/month), Spotify premium Duo ($12.99/month) and Spotify premium family ($15.99/month). So you can just use the free plan and enjoy music for free.
Cons:
1. music can only be played randomly, you cannot choose the music you want to listen form music lists.
2. It will push ads for you.
3. The audio quality is not high compared with paid plan.
2. Amazon Music Free
Amazon music is also a streaming service as Spotify and one of the free music apps for iPad . It includes Amazon Music Free and Amazon Music Prime, the former is totally free. Amazon Music Free provides users free access to top playlists and thousands of stations. And the Amazon Music Free supports Echo devices, iOS devices, a growing list of Alexa- enabled devices, Fire TV devices and Fire Tablet.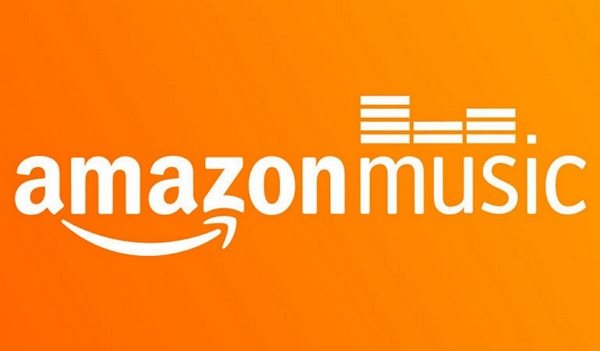 Cons:
1. It includes ads.
2. It has limited play times.
3. A small music catalog.
3. eSound
eSound is an online music streamer and soundtrack player. It owns over 150 million songs. You can listen music on it without limits and download music for offline use. eSound also supports iOS and Android devices. All the features are free. Download it from App Store or Google Play, and get free iPad songs download.
Cons:
1. It must download on your phone. You cannot listen music with it on computer or web.
2. Music can only used for personal use, commercial use is forbidden.
4. YouTube Music
YouTube Music is a Music streaming service developed by YouTube. Some YouTube users praise it as the best free music app for iPad. You can listen to whatever you want in YouTube music lists for free. The same as Spotify and Amazon music, YouTube music also includes paid premium membership. It is available for mobile app and web player.
Cons:
1. Adverts included in both music listening and videos watching.
2. Can't gain offline listening unless you paid.
Part 2: 6 Websites to Download Music on iPad for Free
If you do not want to download an app, you can also download music on iPad for free through websites. We listed 6 websites in this part.
1. Download4.cc
Download4.cc can help you solve the issue: how to download music on iPad without iTunes. It can download music from more than 1000 websites. You can just copy your favorite music's link and than paste on the Download4.cc search box to search and download or just enter keywords.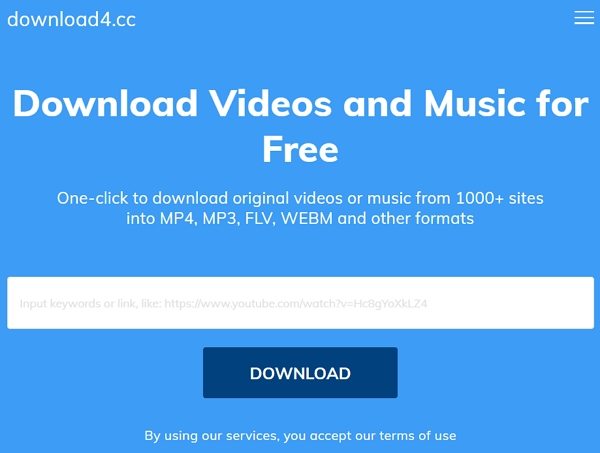 Cons:
Sometimes your keywords and links cannot be analyzed.
2. SoundCloud
SoundCloud is a music sharing website that enable users to share audio, which can also be a choice on how to download music on iPad for free without iTunes. Its interface is impressively designed. The music in it are all free to listen.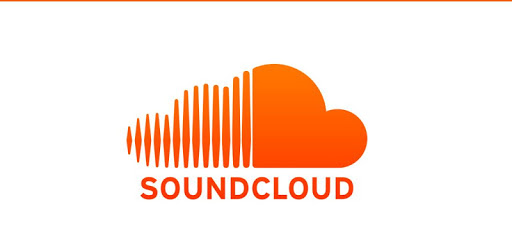 Cons:
Sometimes the music cannot be download because artists don't allow it.
3. SoundClick
SoundClick is a social community based on music and you can download songs from it completely for free. You can download almost anything you want and can also opt for radio services as well. Just go to its official site and enjoy!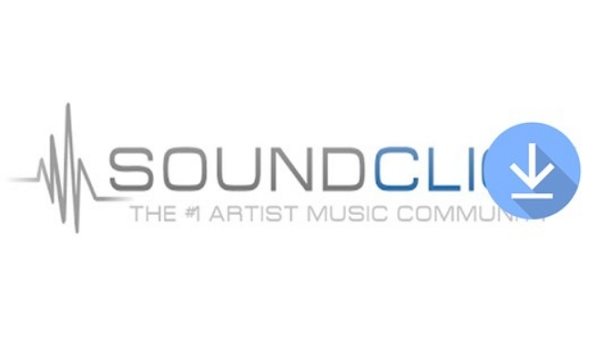 Cons:
It has both paid and free content, with some artists preferring to charge a download fee.
4. PureVolume
PureVolume is a website for discovering and promoting new artists and you can download music on iPad for free in this website.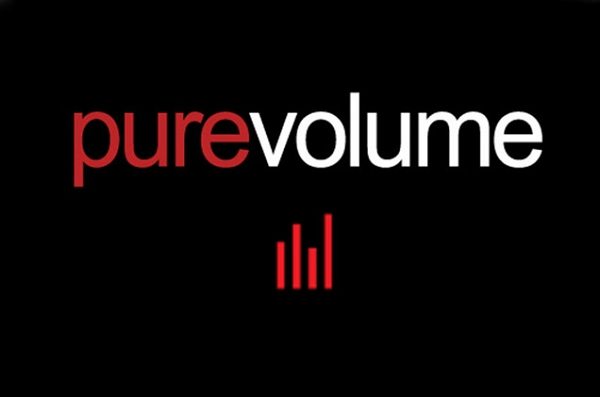 Cons:
Not all the artists are in this website, maybe you can not find your favorite song in it.
5. Incompetech.filmmusic.io.
If you are a fan of piano music, then you will be attracted by this website. Incompetech Filmmusic is a piano music sharing website. You can get iPad songs download in this website with free license.
Cons:
Most of the music on this website is piano music.
6. Jamendo Music
Jamendo Music offers free music download and streaming. Jamendo Music is also one of the great choice on how to download music on iPad for free without iTunes.They are well protected by the Creative Commons license. This means that the creators of the songs listed will have no claim against you if you simply download their music for personal use.
Cons:
Not all the musicians are in this website, maybe you can't find your favorite musician in it.
Extra Tip: How to Transfer iTunes Media to iPad - Tenorshare iCareFone
Though there are many ways to download music on iPad for free, many users will also paid on iTunes to download music for a good quality of audio and enjoy the experience. So if you want to transfer your iTunes media(music included) to iPad, what would you do? Try Tenorshare iCareFone.
iCareFone is a professional free iOS backup tool. With iCareFone, you can transfer your iPad media to iTunes and transfer iTunes media to iPad quickly and easily.What's more, iCareFone can also export photos to PC and help you manage your files. Try it by following the steps:
Download and install Tenorshare iCareFone on your PC.

Launch iCareFone and connect your iPad to PC with digital cable. If prompted to "Trust This Computer", please unlock your device and enter the passcode to ensure successful detection. Now you'll see there are 3 quick start choices, here we choose transfer iTunes media to device.

Then your iTunes files will be presented, here we choose music and click on transfer.

Wait for a while and then your music will be imported to your iPad.
Conclusion
We recommend you 4 apps and 6 websites to download music on iPad for free in this article. The pros and cons of each one are also listed, and you can try them one by one or just choose one you like! Hope you will find this article useful!