How to Add Ringtones to iPhone With/Without iTunes
by Sophie Green Updated on 2020-04-27 / Update for iPhone Tips
The ringtone of your iPhone reflects your personality. It is a tune that you will hear more than any other tune in your routine life, so we suggest you to choose it according to your taste. It has been a long time since the launch of the first iPhone, but there is one question that is vastly asked by iPhone users to date, and that is how to add ringtones to iPhone? Here we will discuss the different ways of adding ringtones to your iPhones, either by using iTunes, or without iTunes. Make sure to go through whole article to know the best and easy way to add ringtone to iPhone 6.
Part 1: How to Add Ringtones to iPhone with iTunes
We understand that the process to add ringtone to iPhone is not that simple as it is in other android phones. But if you go through our article, we bet you will find all the details you need to know about adding ringtones and you will end up believing that it is a very easy and basic procedure. Here are steps showing how to add ringtones to iPhone with iTunes:
Step 1 First, connect iPhone to your PC/laptop using USB cable. Launch the iTunes software on your PC if it doesn't run automatically.
Step 2 The iTunes software will detect your device and will start showing it in the top left corner. Select the icon of your device.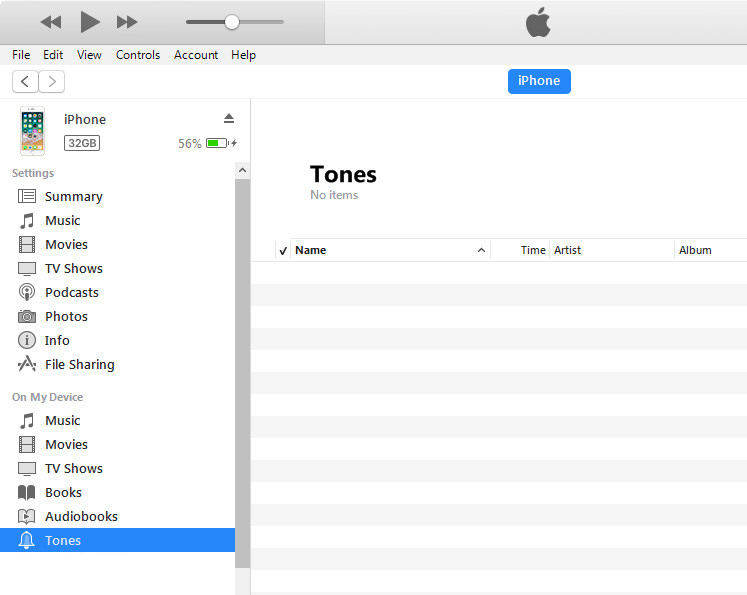 Step 3 Now import the ringtones from PC by clicking File menu then click Add file to library/ Add folder to library and select the ringtones that you wish to add. After selecting, these ringtones will be transferred to iTunes.
Step 4 Select Tones from the left column. First mark the box "sync tones" and then mark the tones that you want to add. Lastly, to synchronize the ringtones to your iPhone from iTunes, click the "sync" button. That's it!
You will now find the synchronized ringtones in your iPhone.
Part 2: Why we don't Use iTunes to Add Ringtones to iPhone
Today's life is extremely fast-paced and you wish your tasks to be done in minimum required time. When you are in a hurry, you may find the process of using iTunes for how to add ringtones to iPhone6 to be irritating somehow. The reason is that it requires the user to transfer each ringtone from the computer to the iTunes software manually by selecting the tones, which is, obviously a sluggish process. Moreover, the limitation of iTunes is that only one iTunes library can be synchronized to an iPhone at a time which signifies that you will be able to add ringtones to iPhone from one PC only.
Also, when you go through the process of synchronizing your iPhone with the iTunes for the first time, all the media files previously stored in your iPhone will be removed.
The World's Best iOS 17 File Manager
Free backup everything you need on iPhone/iPad/iPod
Transfer music, photos, videos, contacts, SMS without limitation
Selectively restore files without erasing current data
Part 3: Add Ringtones to iPhone without iTunes
When there is a need to add ringtones to iPhone without using iTunes, we recommend using an amazing third-party application Tenorshare iCareFone, which works beyond the limitations of iTunes software. iCareFone ensures its users a speedy data transfer rate. Other than that, the possibility of losing data during the transfer process is totally eliminated.
Follow these steps:
Step 1 You have to download the iCareFone software on your PC and then run the setup to install it.
Step 2 Connect your iPhone to the computer via USB cable.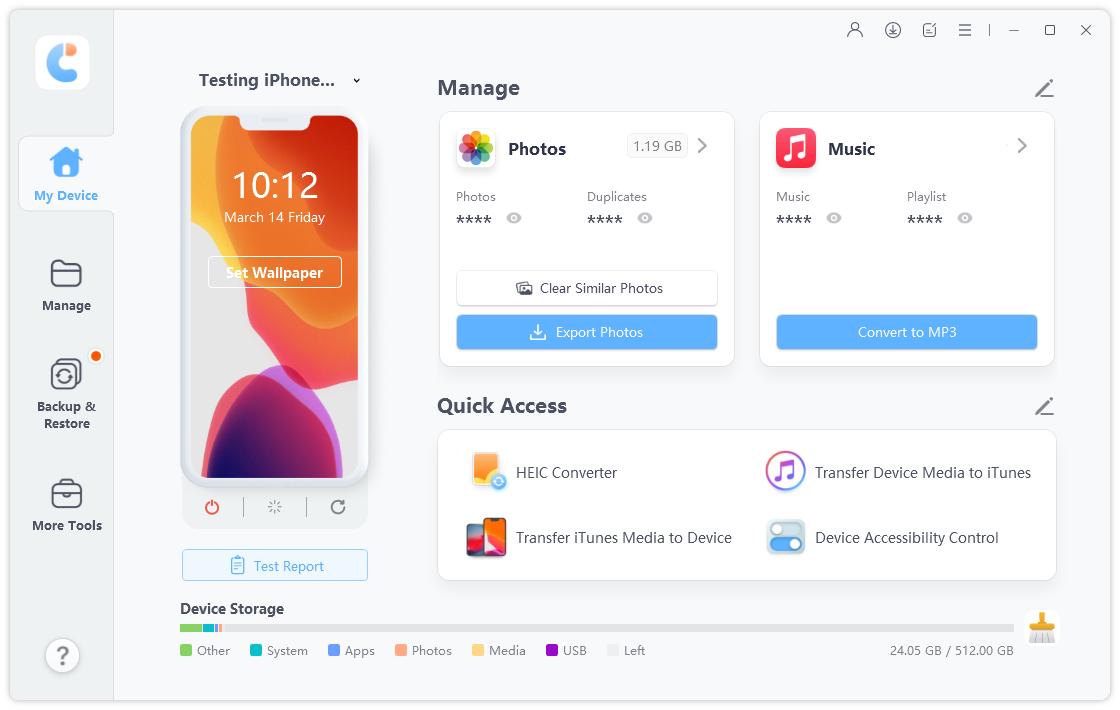 Step 3 Once, the device has been detected by the iCareFone software, select Manage from main interface.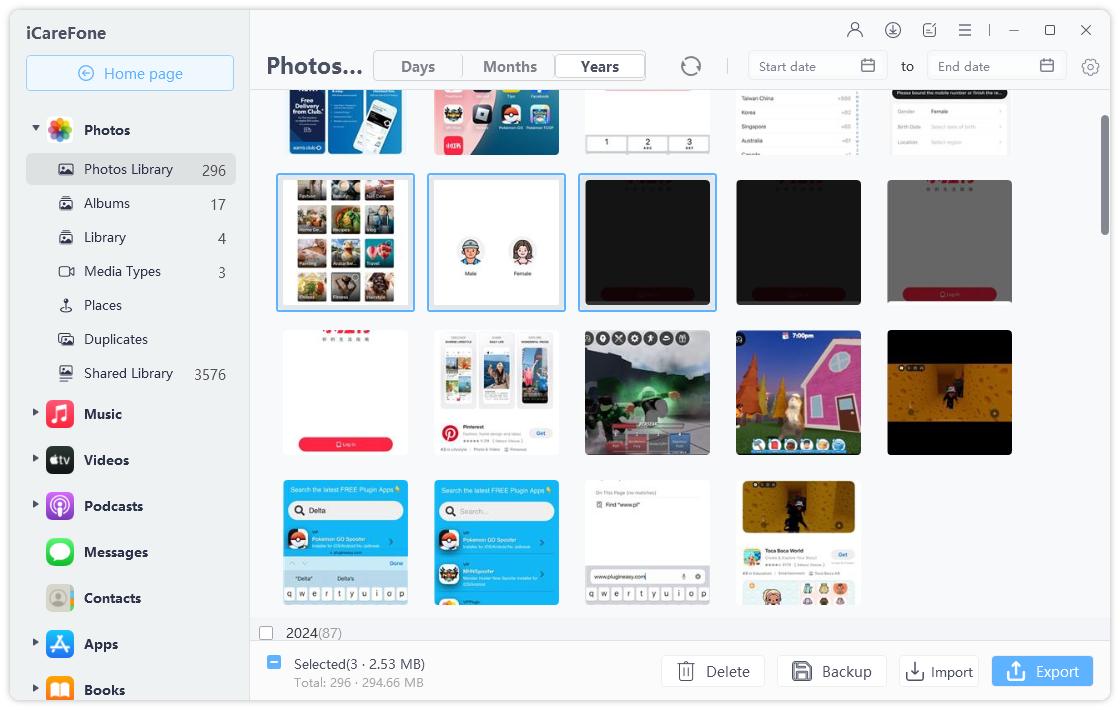 Step 4 Step 4: Go to the Music tab and click ringtones.
Step 5 Step 5: You will be directed to a new window where you will select the ringtones to add.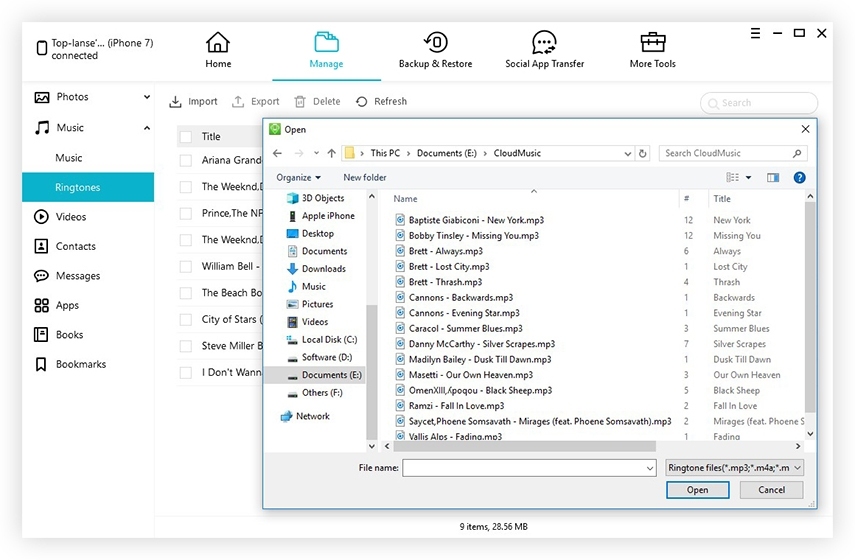 Voila! You have the selected ringtones in your iPhone now.
Part 4: Top 18 Sites to Make Free Ringtones for iPhone (2019)
Selection of ringtones is sometimes confusing because of the great variety available over the internet. We are listing here 18 best websites for you to create ringtones for your iPhone. Go through them all and select the best one for you that suits your taste.
1. Mobile9
Mobile9 provides its users an opportunity to download not only different ringtones but thousands of apps, music, books, comics, wallpapers, videos, pictures and stickers as well.
Link: https://www.mobile9.com/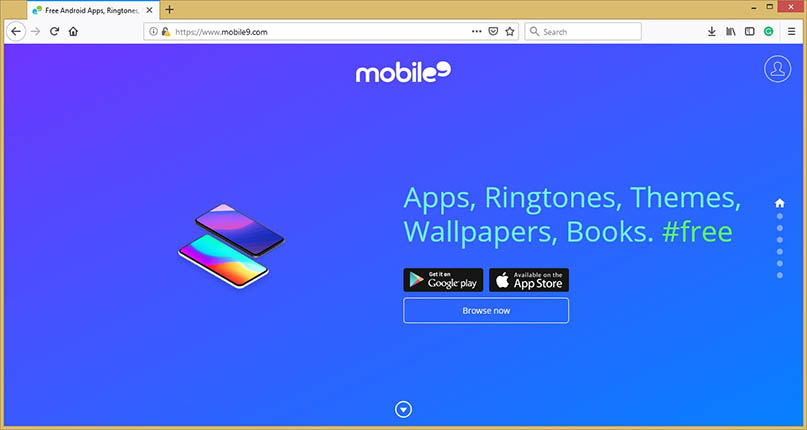 2. Zedge
Zedge is another website which claims to be the hub of free ringtones, wallpapers, personalized icons and notifications.
Link: https://www.zedge.net/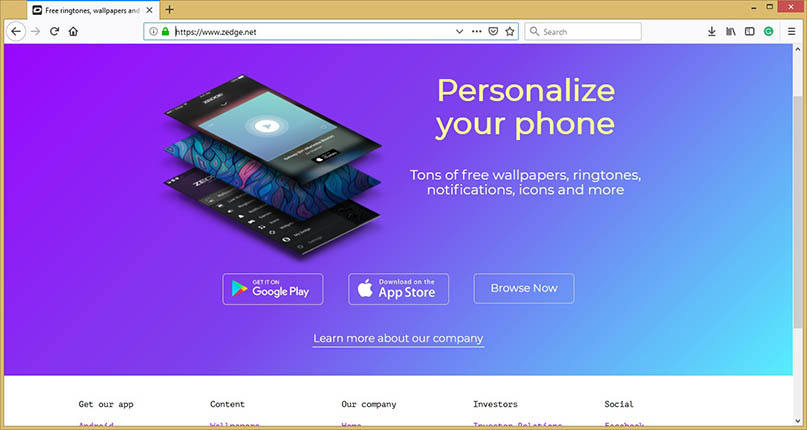 3. Meofania
Using melofania, you can easily convert any of your favorite song into your cell phone ringtone within a few moments.
Link: https://www.melofania.club/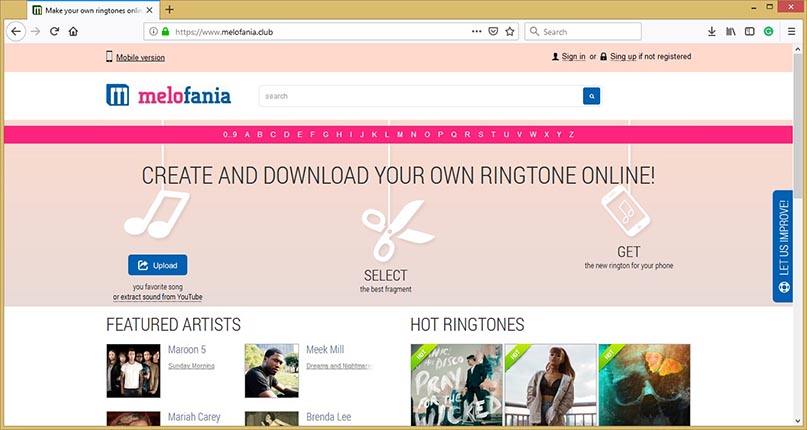 4. CellBeat
CellBeat has free ringtones available to download in mp3 or m4r formats. It also allows you to download the ringtone to PC and then easily synchronize it to your iPhone.
Link: https://cellbeat.com/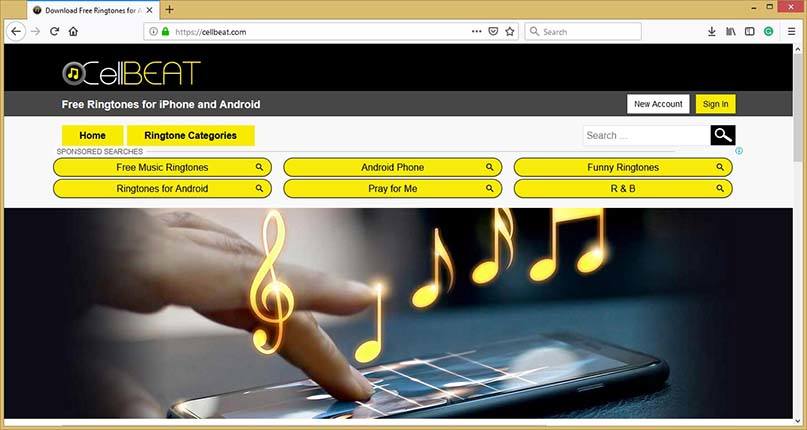 5. Mad Ringtones
This website has a collection of funny ringtones that you may download to give your iPhone a personal touch.
Link: https://www.zedge.net/find/ringtones/mad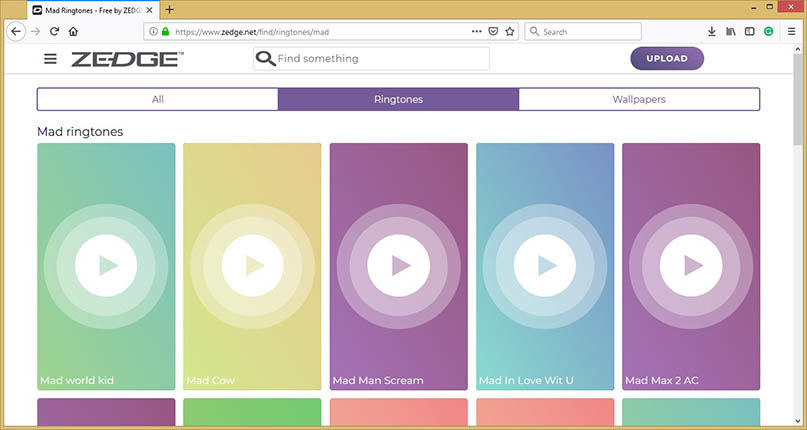 6. Cellsea
Through this website, users can get benefit from a vast variety of ringtones, games, applications and wallpapers.
Link: http://www.cellsea.com/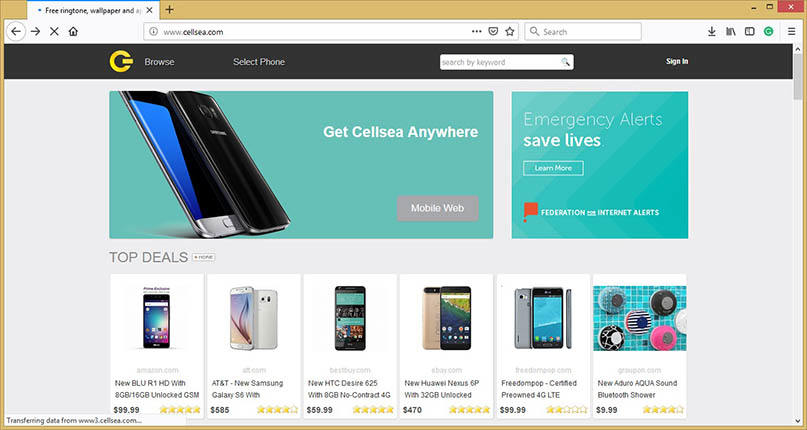 7. MyTinyPhone
MyTinyPhone claims to own over 65k ringtones that are absolutely free for users.
Link: http://mytinyphone.com.websiteoutlook.com/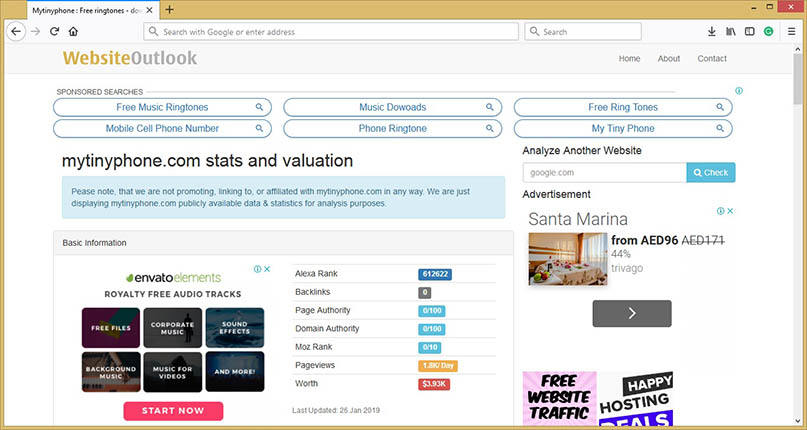 8. Ringer
Ringer provides the option to convert any audio in your phone to a ringtone directly using your browser.
Link: https://ringer.org/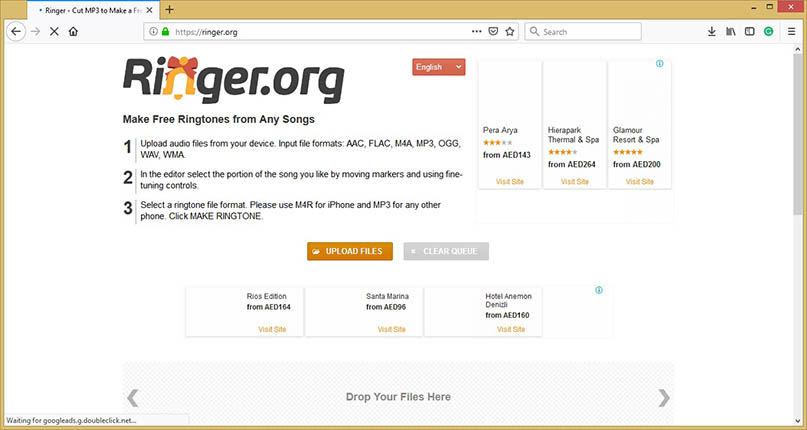 9. Audiko
You can directly enter the url of your desired song and choose the best part to convert it to your ringtone using Audiko.
Link: https://audiko.net/
10. Mobiles24
Mobile24 is also a free website where one can produce, search or share ringtones according to their choice. It also has millions of live wallpapers, games and apps.
Link: http://www.mobiles24.co/
11. Tones7
Tones7 is an absolutely free website with no hidden fee or subscription fee. It is a platform to share and download free ringtones of different genres such as pop, Rnb , dance, ambient, blues etc.
Link: https://www.tones7.com/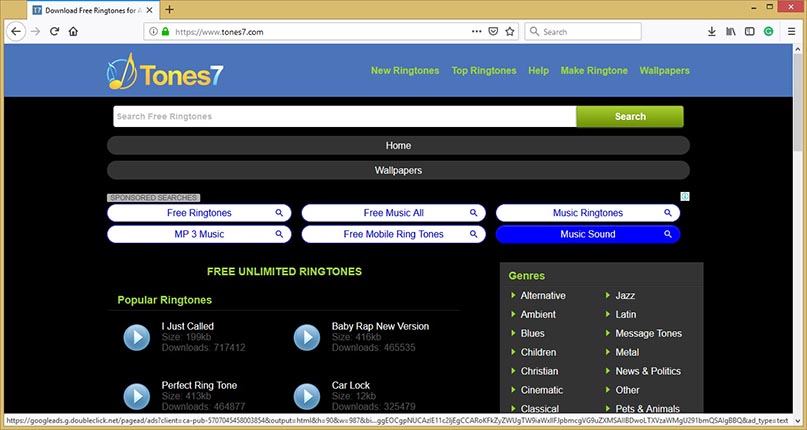 12. Notification sounds
Notification sounds has a collection of tones that have been specially designed with digital and analogue synthesizers.
Link: https://notificationsounds.com/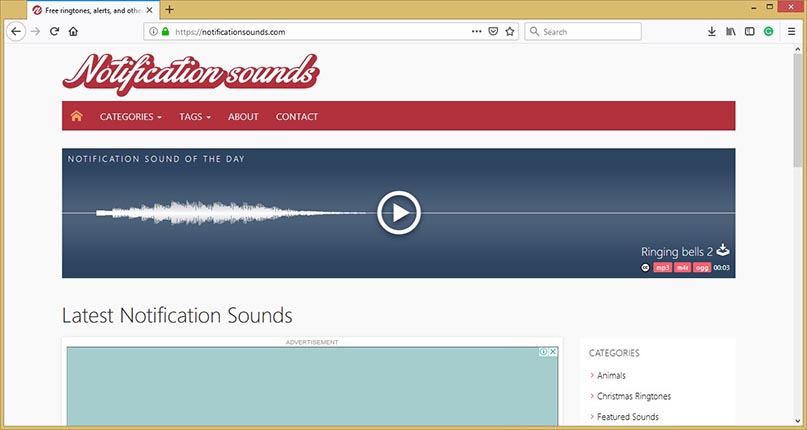 13. Phonezoo Ringtones
This website has several ringtone categories to choose from. For example, holiday, funny, text message, movies music and Bollywood.
Link: https://www.phonezoo.com/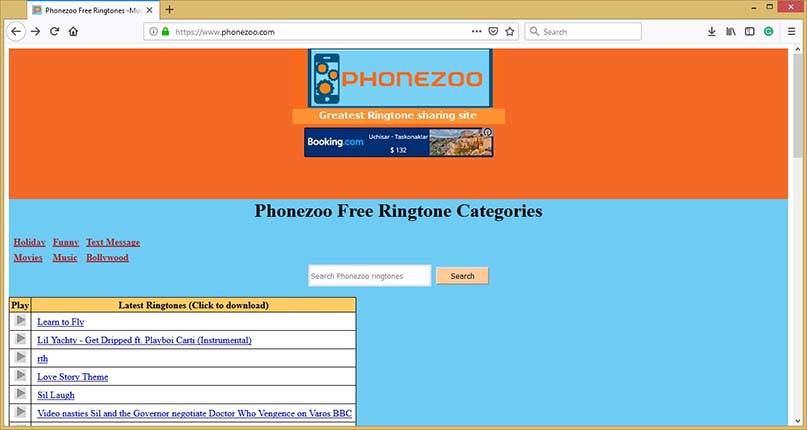 14. iPhone Ringtones
The unique feature of this website is that downloading ringtones does not require you to connect your iPhone to the PC/ laptop, instead it is directly sent to the iPhone
Link: http://www.iphoneringtones.com/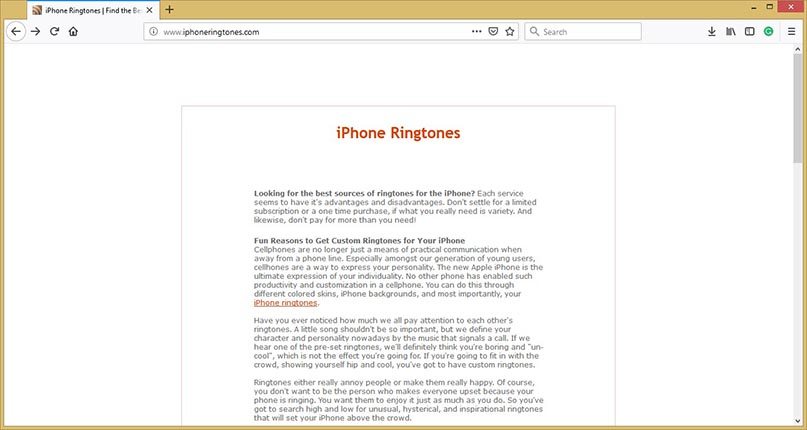 15. Free Ringtones
There are a number of ringtones from all genres electronic, alternative, pop, rock, world etc.
Link: https://freeringtones.site/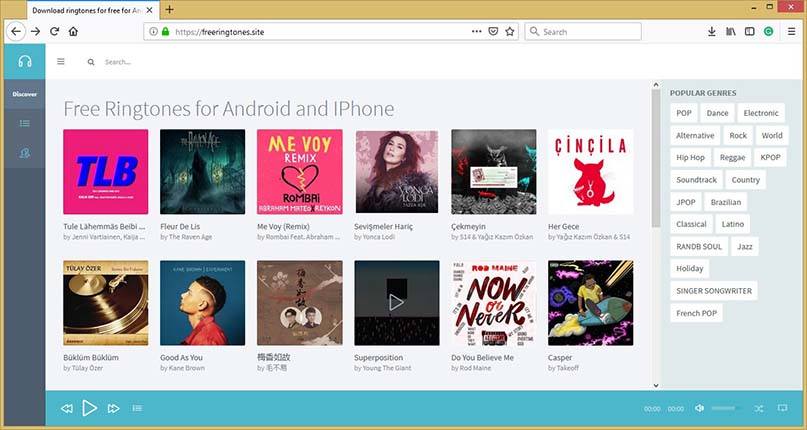 16. Myxer
Myxer has its own library which up-to-date and allows its users to access hundreds of latest ringtones
Link: https://www.myxerfreeringtonesapp.com/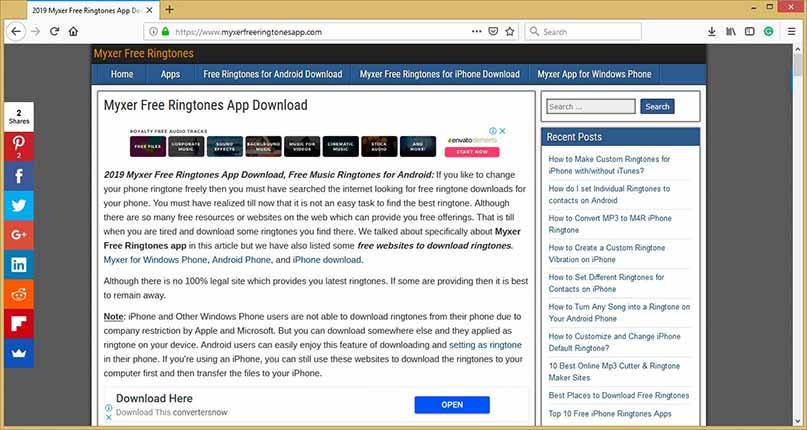 17. Freetone.org
Here users may try listening to ringtones available on the website and then choose to download their favorite without any fee or registration hassle.
Link: https://freetone.org/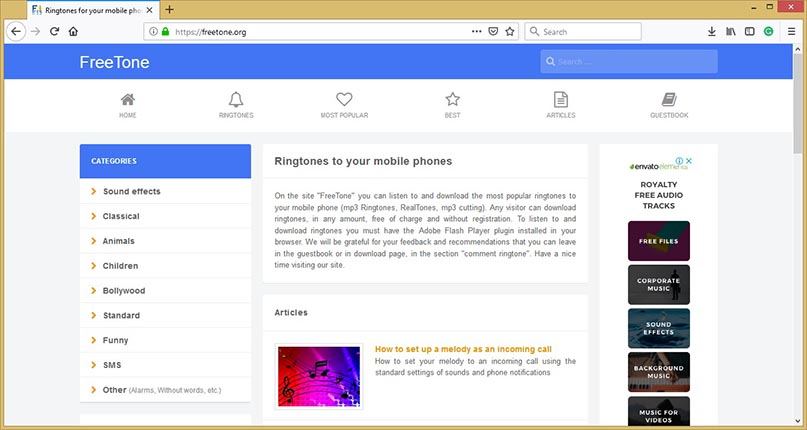 18. Best Ringtones Free
Another website to find ringtones for iPhone free is best ringtones free. Here you may not only listen to your preferred ringtone but you may also be able to go through the basic information about that ringtone.
Link: https://bestringtonesfree.net/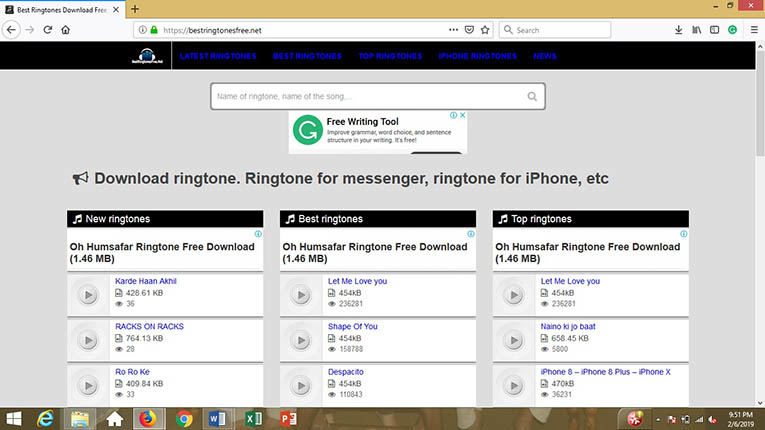 Conclusion:
No matter which ringtone you want to add to your iPhone, the best software iCareFone provides you with the easiest solution of your problem. We hope that our article was beneficial for you in knowing all about adding ringtones to iPhone. We are looking forward to your suggestions and comments. If you have any query regarding this topic please write to us in the comments section below and we will make sure to get back to you with an appropriate solution.
The World's Best iOS 17 File Manager
Free backup everything you need on iPhone/iPad/iPod
Transfer music, photos, videos, contacts, SMS without limitation
Selectively restore files without erasing current data