Checkra1n iCloud Bypass: How to Do It Right 
by Anna Sherry Updated on 2023-04-17 / Update for iCloud Tips
Looking for a reliable method to Checkra1n iCloud bypass on your locked iPhone or iPad? Checkra1n is your go-to solution! Not only does it allow BFU acquisition of locked devices with unknown passcodes, but it's also a trusted and user-friendly tool that offers exceptional performance and stability. 
With Checkra1n, you can easily bypass the iCloud activation lock and remove it from your device. Say goodbye to data ccessibility issues and try Checkra1n today! 
Pre-read Tips: Can We Bypass iCloud Activation Lock
The answer is Yes! Apple introduced the Activation Lock feature in iOS 12.3 to prevent stolen. While it is beneficial for security purposes, it can be a hassle for individuals who have forgotten their iCloud password. 
Though some tools can bypass the iCloud activation process without requiring login information, only a few reliable options, such as Checkra1n and Tenorshare 4MeKey, are highlighted in this article. 
Part 1: What Is Checkra1n iCloud Bypass
The Checkrain iCloud Bypass is a tool that can help to circumvent the iCloud Activation Lock on Apple devices running iOS 12.3 or later. It may be beneficial for those who have forgotten their iCloud login information and cannot access their devices.
their devices. The tool enables users to gain entry without providing the correct credentials and helps them to recover and get access to all their data. their devices.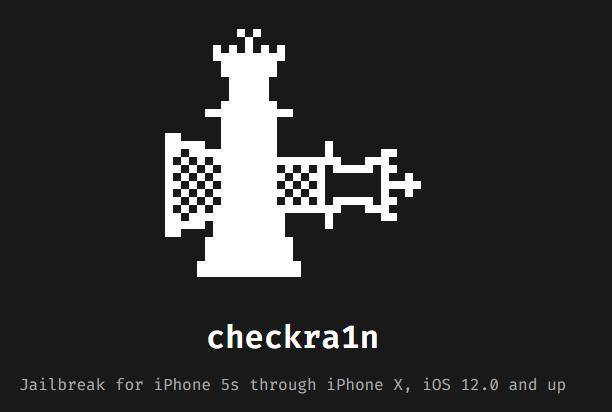 Part 2: How to Download Checkra1n
iCloud bypass checkra1n is a popular tool for bypassing the iCloud Activation Lock on Apple devices running iOS 12.3 or higher version. To download Checkra1n, you can follow these detailed steps:
Visit the official Checkra1n website and download the appropriate version for your operating system.

Select the download source by the system of your PC.
Part 3: Steps of Using Checkra1n iCloud Bypass
There is an official guide on how to use Checkra1n to bypass iCloud Activation Lock. If you have installed the tool successfully, then you can follow the steps to do so.
Open the checkra1n app and follow the steps to put your device into DFU mode. 
Hax occurs automatically from that point on, and the device boots into jailbroken mode. 
Restart the device if the jailbreak tool installed successfully.
Part 4: Best iCloud Bypass Tool Compatible with iOS 16-Tenorshare 4MeKey
One of the best ways to bypass iCloud Activation Lock, particularly for iOS 16 devices, is by using Tenorshare 4MeKey. It is software that can bypass the Activation Lock on iOS devices and remove Apple IDs that are already logged in. 
This software is easy to use and compatible with a wide range of iOS devices, including the latest models. By removing the Activation Lock, you can access your device without any restrictions or limitations. 
After downloading and installing Tenorshare 4MeKey (Win or Mac) on your computer, you will be directed to the "Remove iCloud Activation Lock" interface. Before proceeding to unlock your iCloud account, keep in mind that the software will jailbreak your device, which carries the risk of potentially bricking it.

Once your iOS device is successfully connected to your computer, the jailbreak tool will immediately start downloading. Click on "Start Jailbreak", and the tool will begin to jailbreak your iPhone/iPad/iPod touch. Follow the step-by-step guide provided by the tool to complete the jailbreak process. 

Once the jailbreak is complete, you'll need to verify your device information before proceeding to bypass the iCloud activation lock. It's important to note that after bypassing the lock, certain features such as phone calls, cellular service, and iCloud will not be available on the device with your new Apple ID.

The removal process may take a few minutes, but once it's done, the activation lock screen will be successfully bypassed. You can then set up your iOS device as a new one. 
The Bottom Line
In conclusion, both Tenorshare 4MeKey and Checkra1n are reliable tools for bypassing iCloud activation lock on iOS devices. While Tenorshare 4MeKey is a cookie-friendly solution, Checkra1n iCloud bypass requires certain code knowledge for its users.