[2023 Latest!] How to See Already Deleted Messages on WhatsApp by Sender
by Sophie Green Updated on 2023-01-13 / Update for WhatsApp
Probably, you've been through a few different circumstances in which the person who sent you a message promptly deleted it after sending it. It's possible that they have done it by mistake, and you may always ask them to do it again. However, in many instances, it is not the case at all. But in order to regain ground on the information, you need to know how to view WhatsApp messages that the sender has deleted from their account.
This post enhances your chances of learning how to see already deleted messages on WhatsApp by sender, even if many users may have had little or no success reading deleted messages in the past.
Way 1: How to See Already Deleted Messages on WhatsApp by Sender via Notification
You may check your notification to verify whether a sender has erased any WhatsApp messages. The notification tab in WhatsApp allows you to view messages that have been removed by the sender.
Step 1: First things first, to make use of this strategy, you will need to open the settings for the notification center on your iPhone. Navigate to the WhatsApp menu, then select Settings, then Notifications, and finally In-App Notifications. Check to see that the notification settings on both your iPhone and your WhatsApp app are on.
Step 2: Start WhatsApp on your iPhone, tap the Settings icon, navigate to the Notifications section, and then turn it on. The next step is to activate the notification by going to Settings > Notifications > WhatsApp has now been added > Turn it On.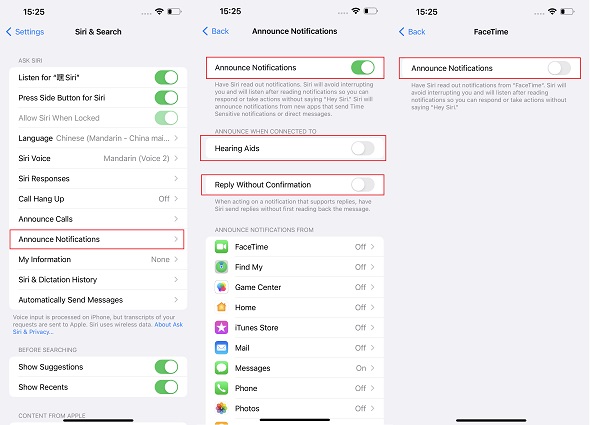 Step 3: Although you are unable to view the complete message, the notification center will provide you with sufficient information to provide you with a general idea of what the sender intended to convey. However, you will need to exercise extreme caution because the message will be lost as soon as the notice is opened.
Step 4: If you continue to press down on the notification, the device will display additional material of the message that you have received.
But if you delete the notifications before, you are unable to view all of the messages here.
Way 2: How to See Already Deleted Messages on WhatsApp by Sender via Chat Backup
If you have a backup of your chats stored in iCloud or another cloud storage service, you will be able to view WhatsApp messages that the sender has deleted even after you have restored your chats. So, how to see already deleted messages on WhatsApp by sender via using built-in chat backup feature activation?
First things first, check to see whether there is an existing backup.
Navigate to your WhatsApp settings, then choose Chats.
Then choose Chat Backup.

Once you can see that the backup has been created, delete WhatsApp.

After downloading the app again from the Apple Store, fill in your personal information.
When WhatsApp asks you to recover all of your chats, choose the "Restore" button instead.
Way 3: [Hot] How to See Already Deleted Messages on WhatsApp by Sender
In a matter of minutes and without the need for a backup, Tenorshare UltData WhatsApp Recovery is able to recover cleared or deleted messages from WhatsApp. Attachments sent using WhatsApp may also be easily retrieved thanks to this technology. These can include films, audio, documents, photos, stickers, and voice notes, among other things.
1.UltData WhatsApp Recovery can be easily downloaded and started using right away. Launch UltData WhatsApp Recovery on your computer, and select the "Device" option from the drop-down menu that appears.

First, ensure that your iPhone is turned on, and then use the USB cord to connect it to either your PC or your Mac. Your iOS device will be instantly recognized by the software as long as it is connected and authenticated. Select "Start Scan" from the menu.

Now you can recover WhatsApp data on iOS devices.You must first choose the files you need to retrieve and then click the "Recover" button.

You have the option to recover files that were lost on the computer. You are now able to examine the data that was retrieved from WhatsApp on the PC.
Way 4: How to See Already Deleted Messages on WhatsApp by Sender via iCloud Drive
The iCloud backup is the first way to access deleted WhatsApp messages on an Apple device. Follow these steps to accomplish this:
Basically, tap to Settings and enter into your Apple ID.
Click iCloud and then open iCloud drive option.
Hit "WhatsApp" button.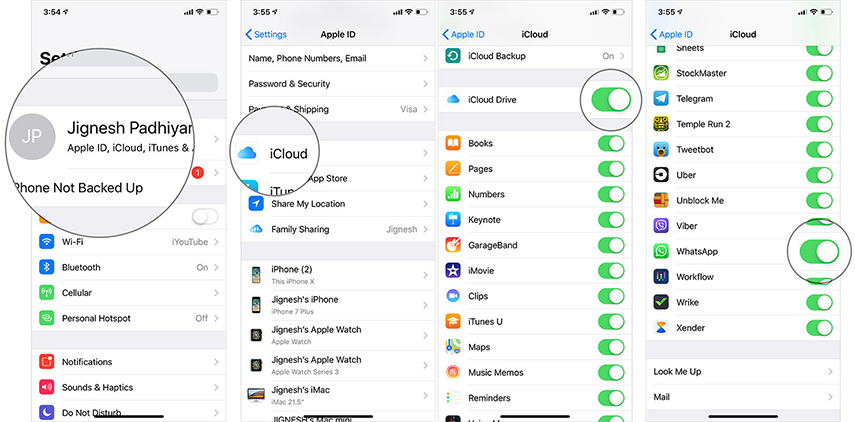 After activation has finished, your old conversations will be restored, allowing you to view the original message of any sender who removed messages that were sent to you.
Way 5: How to See Already Deleted Messages on WhatsApp by Sender via iTunes
iTunes may also be useful for retrieving unintentionally deleted texts. This approach necessitates a backup of your iPhone's messages before you remove them and a device reset.
Using iTunes, follow these steps to retrieve already deleted messages on WhatsApp by the sender:
1. Open iTunes on your laptop and connect your iPhone first. Afterward, click the phone symbol located in the top left corner.
2. Now choose the Restore Backup option.
3. The backup that contains the messages you wish to restore must be calculated or kept in mind. In case you don't recall, you can choose the most recent one.
4. Hold off until the restoration is complete.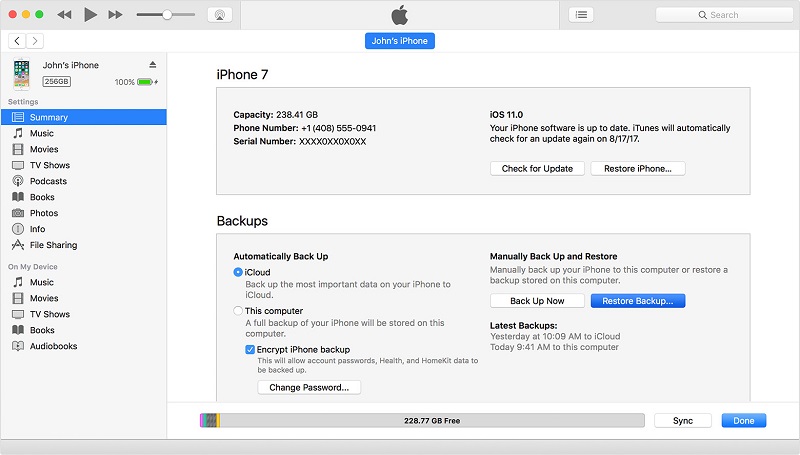 Conclusion
In this piece, we have tried to explain how to see already deleted messages on WhatsApp by sender with built-in functions of iPhones and your local PCs while also offering more professional lost message recovery tools such as Tenorshare UltData WhatsApp Recovery. When you experience a deleted message by sender issue, try these methods as your preference, and don't panic. Because there are always solutions.
Your Trustworthy WhatsApp Data Recovery Software
Recover deleted WhatsApp data directly from iOS devices and iTunes backup;
Support the scanning and reading of encrypted iTunes backup files;
Support 7+ file types (contacts, photos,chats,voice messages, etc.);
Compatible with latest iOS 16 and iPhone 14/Plus/Pro/Pro Max;