iPhone 15 Says No SIM: 10 Ways to Troubleshoot 2023
by Anna Sherry Updated on 2023-09-13 / Update for iPhone 15
Are you facing a "my sim is not working in my iPhone 15 but working in other phones" problem? In the evolving technology world, the iPhone 15 stands for innovation but isn't immune to occasional problems. One frustrating issue you might encounter is the "No SIM" error, which can disrupt communication and access to cellular networks.
However, here we have brought the best solutions for how to get rid of no sim on iPhone 15.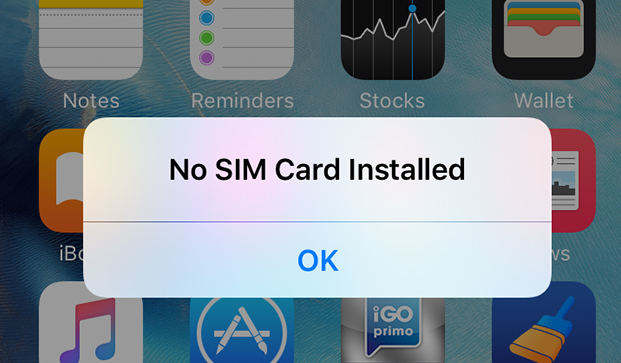 Part 1: Why Does My iPhone 15 Says No SIM?
The problem "iPhone 15 says no sim card installed when there is one" can occur for multiple reasons. Let's look at some possible reasons here to understand things better.
The most common reason is a loose or damaged SIM card. So, make sure that the SIM card is inserted properly and not damaged.
Sometimes, temporary network issues can lead to errors. Restart your phone or toggle Airplane mode on and off to reset the network connections.
It might need activation if you've recently switched carriers or got a new SIM card. Contact your carrier for assistance.
Physical damage to the SIM card tray or the phone's internal components could lead to the error. Inspect for any visible damage.
Incorrect network settings or active airplane mode can prevent the SIM card from being recognized.
Part 2: 10 Ways to Fix iPhone 15 No SIM Error
Let's face it, no sim available iPhone 15 is frustrating. However, here are some of the most effective ways that you can consider to troubleshoot the No SIM error in your iPhone 15.
Way 1: Check your SIM Card and Restart Your iPhone 15
Inspect the SIM card in your phone to ensure it the SIM card is inserted appropriately in its tray without any visible damage. Gently remove and reinsert the SIM card if needed. After doing that, restart your iPhone 15. Restarting can help refresh the device's software and prompt it to recognize the SIM card.
Way 2: Turn Airplane Mode ON and Off
Swipe down from your iPhone 15 screen's top-right corner to access the Control Center. Tap the Airplane mode icon, if you want to activate it, then wait a few seconds before turning it off. This action resets the wireless connections and might resolve the "No SIM" error.
Way 3: Check Your Carrier Is Activated
If you've recently obtained a new SIM card or switched carriers, ensure that your carrier has activated the SIM card on their network. Activation processes can take time, so be patient if you've just changed your service.
Way 4: Check for Carrier Settings Updates
Go to "Settings" > "General" > "Carrier." If the update is available, a prompt will appear. Installing this update can provide compatibility fixes and improvements to your carrier's network services.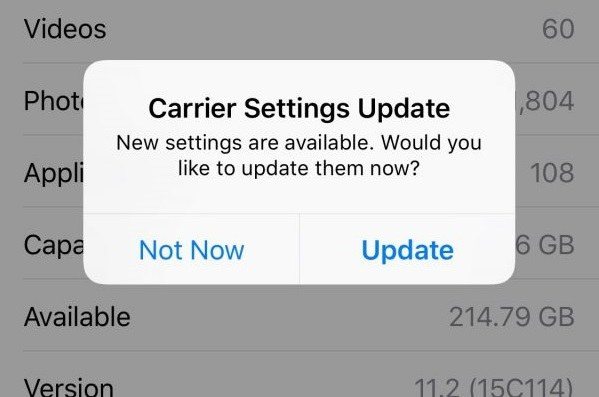 Way 5: Contact Your Carrier
If you've tried the previous steps and the issue persists, it's time to contact your carrier's customer support. They can verify your account status, check for any network-related issues, and guide you through specific troubleshooting steps related to their services.
Way 6: Reset Network Settings
Another solution to fix "iPhone 15 no SIM available" can be resetting your network settings. For this:
Open your "Settings" application on iPhone 15.
Then go to the "General" tab.

Click "Reset" and then select "Reset Network Settings."
Note: This action will remove your saved Wi-Fi passwords, so ensure you have those credentials handy. After the reset, your device's network settings will be restored to their default state, potentially resolving configuration conflicts.
Way 7: Update iPhone 15 to the Latest Version
Check for available software updates. You can do so by going to "Settings" > "General" > "Software Update."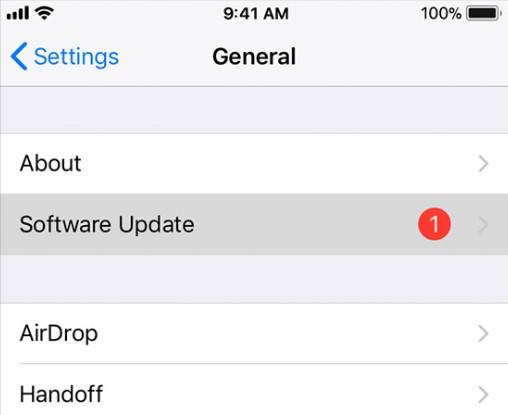 If any update is available, follow the instructions on your screen to install the software updates. Software updates often include improvements, which may address the "No SIM" error.
Way 8: Try Another SIM Card
If possible, borrow a SIM card from someone using the same carrier and insert it into your iPhone. If this SIM card is recognized, it suggests that the issue lies with your original SIM card, which might be faulty. If the problem persists with the other SIM card, it could indicate a hardware issue with your iPhone.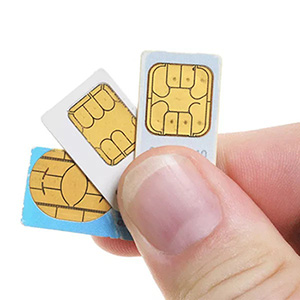 Way 9: Fix iPhone 15 Says No SIM with ReiBoot iOS System Repair
ReiBoot iOS System Repair is arguably the best solution for iOS system repair. The tool can help you fix all operating system problems for free. Whether you need to update your iOS, want to downgrade to the previous version, or need standard repair, then ReiBoot iOS System Repair is the best solution for you.
Here are the steps to fix iPhone 15 says No SIM with ReiBoot iOS System Repair:
Download ReiBoot iOS System Repair and install it on your system.

Connect your iPhone 15 to your computer system. Click Start to enter this recovery tool.

Now click "standard repair" to begin iPhone 15 repair process.

Click "download firmware package" by following the information on your screen.

Once the download is completed, then select start standard repair. Let the process complete to restart your iPhone 15.
Way 10: Contact Apple Tech Support
If all previous attempts fail to resolve the "No SIM" error on your iPhone 15, reaching out to Apple's technical support is a logical step. You can contact Apple tech support through various means such as phone, live chat, or visiting an Apple Store. Choose your preferred option and get help from the specialists there.
Part 3: FAQs
1. Will the iPhone 15 have eSIM?
Yes, the iPhone 15 will indeed feature eSIM technology. Apple has been progressively adopting eSIM compatibility since 2018, with the iPhone 14 being a pivotal step in this direction by eliminating physical SIM cards. Following the eSIM-only launch of the iPhone 14 in the US, the iPhone 15 will continue this trend as the second generation of iPhones to lack a SIM-card slot.
2. What countries have eSIM-only iPhone 15 models?
The iPhone 15 models still have physical SIM card trays in countries outside the U.S., alongside eSIM support in most places. The shift to eSIM-only iPhones has not happened yet.
3. How do I add an eSIM to my iPhone 15?
To add an eSIM to your iPhone 15, go to "Settings" > "Cellular" > "Add Cellular Plan." Follow the on-screen prompts to scan a QR code provided by your carrier or enter the activation details manually. Your carrier should guide you through the process.
Conclusion
The iPhone 15 says no SIM error might seem daunting. However, we have brought some of the most effective solutions to this problem. If you still face the same problem, try ReiBoot iOS System Repair as your ultimate solution. This free tool allows you to upgrade, downgrade or repair iOS without losing your mobile data.
Fix iPhone Stuck and Update Issues without Data Loss