How to Fix A New iOS Update is Now Available Message iOS 14/13/12
by Jenefey Aaron Updated on 2020-06-24 / Update for iOS 12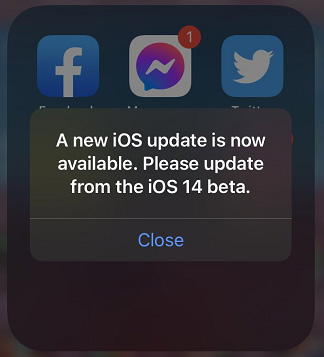 iOS 12 is the new craze going on among the Apple users nowadays. However, the testers of iOS beta are plagued and dumped with a very annoying bug which continuously comes up with several messages so as to inform them about a new update of iOS. But truth to be told, it is not available at all! And hence Apple decided to fix the "a new iOS update is now available message iOS 12" issue that is repaired in the recent iOS 12 betas coming out. The "A new iOS version is now available. Please update from the iOS 12 beta" message issue was in the air when many testers of iOS 12 beta such as developers as well as the ones on the beta program that's public started to whine about the issue on social media. All the users were getting a message reading, "A new iOS 12 update is now available".
Users can simply close this message window with just a click. However, it is annoying if you keep getting the same pop up message again and again. However, people were not able to find any solution for this as it was not a genuine message since no beta update was available for any download. In the below article we will see the best ways to solve the issue.
Update: The methods we listed in this article are also worked for getting rid of "a new iOS update is now available" in iOS 14.
Solution 1: Disable Automatic Updates
The very first way so as to disable the frustrating "please update from iOS 12" message is to simply disable the automatic updates. Take a note about this method that it will be useful for any of the future updates. The fact that you are always receiving this annoying message is that the update is downloaded already and iOS just wishes you to install the update. Follow below steps to disable the auto updates for future purpose: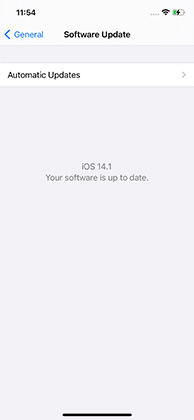 Step 1: Open Settings on your iPhone. Now click the option iTunes & App Stores.
Step 2: Now check for option Automatic Downloads >> Updates. Now simply swipe the slider to the turn off the automatic updates feature.
Solution 2: Delete the iOS Update
Well, with the above-described method, you should not bother about the any future automatic updates. Nevertheless, by deleting the present update which is automatically installed already, you can stop getting the "a new iOS update is now available message iOS 12 update" message. Follow below steps to delete the update present:
Step 1: Open Settings on your iPhone. Now go to General >> General >> Profile.
Step 2: Here click on the Profile and you'll see a screen like below, tap on "Remove Profile" to remove it.
Step 3: Now enter the passcode and confirm the removing.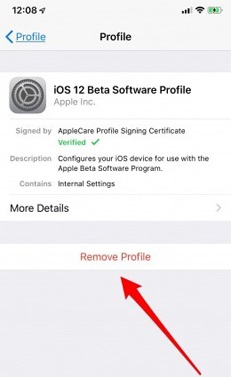 Solution 3: On a Gateway/Router Block iOS Update Domains
Despite all the above methods, there are still chances that the new iOS update can be downloaded itself in case your iDevice is connected to Wi-Fi. To avoid this from taking place, all you need to do is disable your Wi-Fi from the Settings and stop using Wi-Fi ever again.
Well is highly impossible to not use Wi-Fi at all. Thus, instead of stopping to use Wi-Fi, what you can do is on your router block all the domains connected with iOS updates. Obviously, this method is not useful if you are using on your router somewhere outside than your house. To block the domains, follow below steps:
Step 1: Navigate to your settings of router. However, this can vary as per your router type. Generally, the settings of router can be accessed by simply typing a specific address while connected to your router in the browser.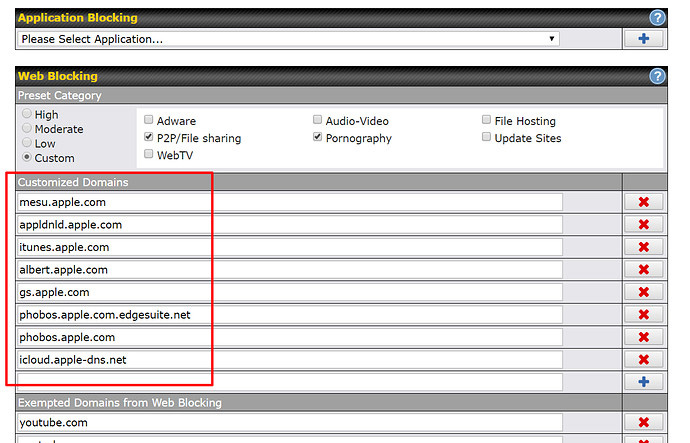 Step 2: Now look for the option in your settings that will allow to block specific domains. This will also vary as per your your router.
Step 3: Now add mesu.apple.com and appldnld.apple.com to the blocking list. This method will not allow your device to download any kind of updates via your Wi-Fi network.
Solution 4: Install iOS Update
It is actually very unreasonable to stay hidden from the update of iOS 12. As it will want you to install the update on the device, a time will come when you will just have to install it to stop all this entirely. The final solution for this is to simply update and install iOS 12 on your device and end it all at once. You should always welcome changes, may it be to your device or to yourself. Updates often end up bringing fixes for few bugs and enhances security. It may happen that the update is worth installing and check it for once and all.
If all the above solutions do not work for you, it might happen that there may be a system glitch and hence you are getting the iOS 12 update annoying message. For this to solve, all you can do is simply go for Tenorshare ReiBoot. It is the best tool for solving any type of iOS issues. It an ultimate one-click solution to solve your issue. The software will no doubt solve your iOS 12 update message problem also.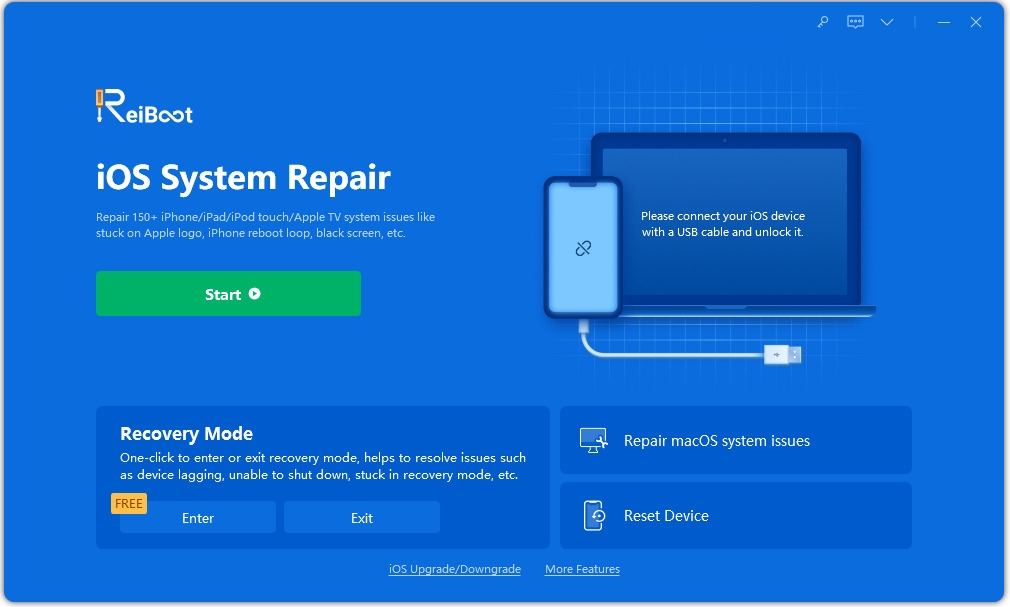 Summary
In the above article we the best and the simple ways to solve "a new iOS update is now available message iOS 12 upgrade" issue. In case you're fed up of the of Apple continuously getting behind you to update your device to iOS 12, above ae few methods described to know how to stop it. Hope one of the solutions helped you to solve the issue. Share which solutions came to your help in the below comments with us.