[Top 10 Fixes] Left/Right Side of iPhone Screen Not Working
by Sophie Green Updated on 2023-03-07 / Update for Fix iPhone
Most of us have been there — your left side of iPhone not working or right side of iPhone not working, but the slightest touch, and all you can see on the screen is a giant blank with no sign of life from either side. You press, tap, and swipe every which way without any response. This blog post will help guide you through what to do if your iPhone screen's left or right side becomes unresponsive and no longer works properly.
Fix 1: Restart or Force Restart Your iPhone
To alleviate issues on either the left or right side of your iPhone caused by software issues, restarting or force restarting your device is a great way to go. Restarting can be achieved in just a few simple steps.
Firstly, press and quickly release the volume up button. Then, press and quickly release the volume down button. Finally, press and hold the side button until you see the Apple logo appear - after that, you can release the side button and viola! Restarting your phone now should make it function properly again.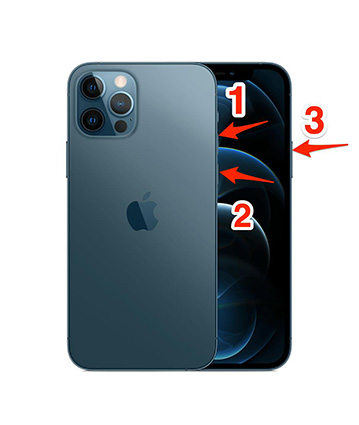 Fix 2: Remove iPhone Case and Screen Protector
Are you trying to remove an iPhone case and screen protector but unsure of the steps? Not a problem. Follow these simple steps to safely have your device back up and running quickly.
To remove the case, hold your phone securely with the screen facing down and the camera towards you. Using your thumb, gently push through the cut-out area near the camera until the phone pops out of its grip.
Moving on to remove the screen protector, it's important to use softness and precision: start by softening the adhesive with a hairdryer set at its lowest heat setting. Once it's loose, gently pry up any corners sticking out until you can access all four edges of the protector, then peel it away from surrounding surfaces completely. There you go - problem solved!
Fix 3: [Highest Efficiency] Fix Left/Right Side of iPhone Screen Not Working
For many Apple users, the left and right side of their iPhone not working can be extremely frustrating. Fortunately, Tenorshare ReiBoot offers a standard repair solution that is guaranteed to fix the most common iOS system issues and will be secure data loss free!
To help get you started on your repair journey, here are the necessary steps:
First, download and install ReiBoot on either a Mac or a PC. Connect your iOS device and click "Start" button.

Then click 'Standard Repair'.

Download the firmware package on your computer.

After you hit start for the Standard Repair, your glorious iPhone will run like new in no time!

After the repair is done, your iOS device will automatically reboot and all your data will not be deleted.
Fix 4: Adjust 3D Touch Sensitivity
Struggling with your iPhone's left/right side not working? One possible fix is to adjust the 3D Touch sensitivity on your device. To do this, you'll need to open Settings and tap Accessibility, followed by Tap Touch and 3D & Haptic Touch (depending on your device, only one of the options might appear). Once you locate the feature, turn it on and select a sensitivity level using the slider. This can help get your 3D Touch back up and running again!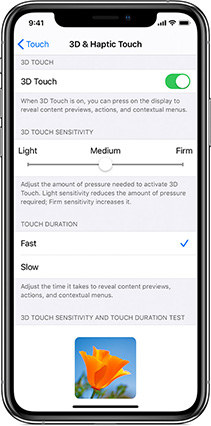 Fix 5: Check Your iPhone for Water Damage
Checking your iPhone for water damage is necessary if the left/right side touch is not working correctly. This can be easily done by following these steps.
Step 1: First, make sure your phone is fully powered off and unplugged from any charging source, then look for the Liquid Contact Indicators (LCIs) on your device's inside.
Step 2: LCIs normally appear as white or silver dots, but when they come into contact with water or other liquid containing water, they will turn to full red color.
Step 3: Ensure that none of these indicators are red to ensure that there has been no water damage to your device.
Step 4: If all the LCIs remain white or silver, and you still experience problems with the left/right side of your touch screen not responding, follow some of the other repair methods detailed in this article.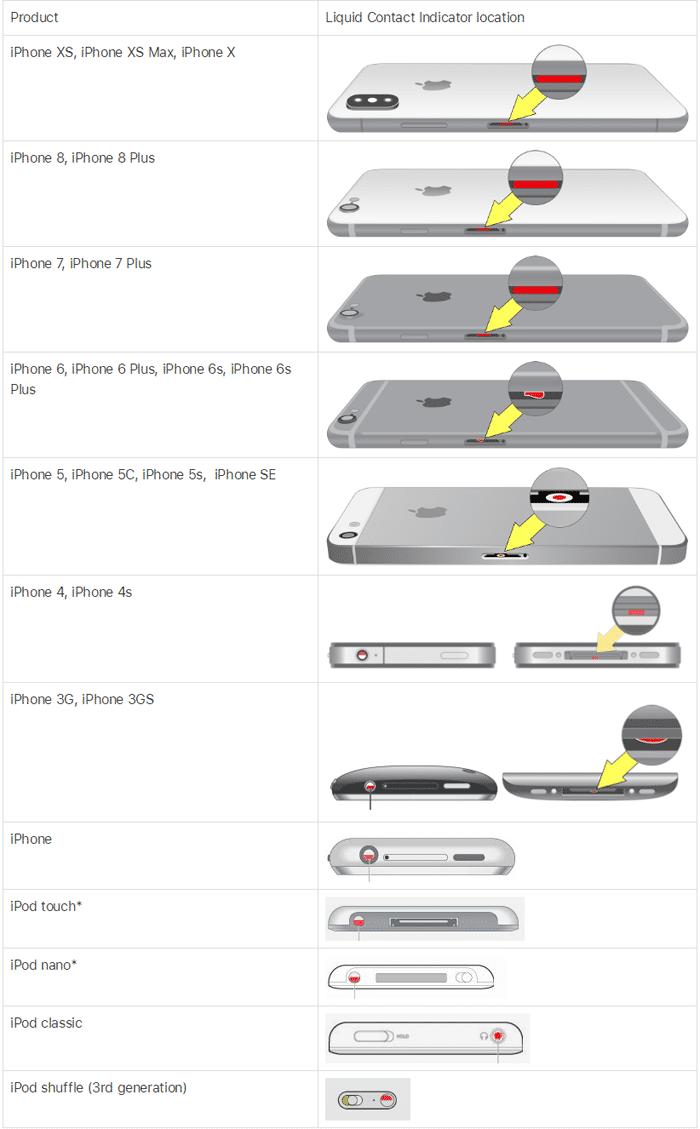 Fix 6: Clean Your iPhone Screen and Fingers
If your iPhone's side buttons (left/right) have stopped working, the first thing to check is that the screen needs a good cleaning! Dust, dirt, and grime stuck between or around the areas of your screen where you press on could prevent your side buttons from responding. To give your iPhone a good clean and remove any blockages in the buttons, follow these steps:
1. Start by removing any case or protective coverings. Get a soft cloth and warm soapy solution, then gently rub to clean the phone.
2. Ensure to avoid getting moisture into openings such as headphone jacks, charging ports, etc.
3. Gently rub down the affected area in a circular motion and ensure not to press too hard on the display.
4. Let the phone dry off completely before powering back on again, and now you can test out those sensitive side buttons to make sure they are functioning correctly again.
5. Lastly, don't forget to clean your fingers as well with soap and water or an alcohol-based wet wipe/tissue, as dirt or oils on them may impede their conductivity.
Fix 7: Close Unresponsive Application
If you are having trouble with your left side of iPhone screen not working, then it could be due to a frozen app. To resolve this issue, you can close and restart the unresponsive application.
First, double-click the Home button on your device to bring up your recently used apps.
Then, swipe right or left until you locate the app which has been frozen.
Once identified, swipe up on its preview to close the app entirely.

After that, you should be able to reopen the app and use your phone's functions normally again.
Fix 8: Update the iPhone to the Latest Version
Having trouble with your right side of iPhone screen not working? A tricky fix to get it up and running again could be to update your device to the latest version of iOS or iPadOS. Fortunately, this isn't a hard process; just follow these simple steps:
First, open the Settings app on your iPhone.
Next, go to General, then tap on Software Update and select Download and Install if an update appears.
Finally, follow the on-screen instructions until your iPhone has been successfully updated with the latest version of iOS - easy!

Additionally, ensure your device is plugged into power and connected to wifi during the updating process.
Once these steps are followed correctly, your phone should automatically be updated to the most recent version available - providing a solution to those problem buttons!
Fix 9: Factory Reset iPhone
Have you been having issues with your left side of iPhone screen not working or right side of iPhone screen not working? If so, try resetting your iPhone to factory settings! It's an easy fix and only takes a few steps. Firstly, from the Settings page, go to General and then select Transfer or Reset iPhone.
Step 1: From there, choose to Prepare your content and settings to transfer to a new iPhone, then tap Get Started.
Step 2: Follow the onscreen instructions until your phone has successfully set up, then return to Settings > General > Transfer or Reset and select Erase All Content and Settings.
Step 3: Finally, confirm everything by tapping Erase Now, and your phone should be reset once that's complete!
With this easy process, you can get back to using your phone like normal in no time.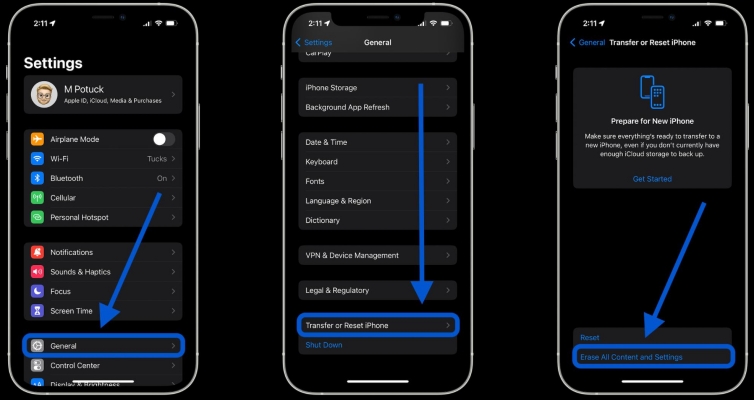 Fix 10: Contact Apple Service
If you're having trouble with your right side of iphone screen not working, contacting Apple Service is a simple and effective fix.
1. To contact them, call (800) APL–CARE (800–275–2273).
2. If that doesn't provide the answers, check out the numerous worldwide support telephone numbers.
3. You can also contact your local mobile carrier for assistance.
4. Finally, make an appointment to visit your nearest Apple Retail Store Genius Bar for help.
With these straightforward steps, you should soon be on your way to resolving any of your iPhone left/right side difficulties!
Conclusion
Having your iPhone screen's left side of iPhone not working or right side of iPhone not working can be hugely inconvenient and unsettling. But, with these top 10 fixes and Tenorshare ReiBoot, you have all the tools to get in control of your phone life again.
Knowing how to navigate issues like this is essential whether you are a simple smartphone user or an iPhone multiplexer. We want to remind every user that no matter how frustrated they may become, there are solutions and support from Tenorshare.
Fix iPhone Stuck Issues without Data Loss