Free Download Time Machine for Windows 10/8/7
by Anna Sherry Updated on 2020-03-11 / Update for Data Backup
If you have been a Mac user yourself, you might have used the Time Machine utility to backup your Mac data. Macs enjoy this amazing backup tool but there is no Time Machine Windows available. That means, you cannot use the utility that you use to backup Mac data on your Windows machine.
However, there are a few alternatives you can use to keep your Windows data backed up. This is exactly the topic we are going to talk about today.
Part 1. Is there a Software like Time Machine for Windows 10/8/7?
While Windows does not have an exact tool like Time Machine but it does have some features that work in a similar way. There are a few Time Machine Windows 10 software that you give the feeling of the Mac utility and let you back up the data on your PC.
Part 2. 5 Time Machine Like Software for Windows 10/8/7
Here we take a look at five backup software for Windows that are similar to Time Machine in many ways. Let's check each one out.
1. Windows File History
Even if you have been a Windows user for a few months, you may have likely come across this feature on your machine. Windows File History is Windows' built-in backup tool to help you backup files and folders on your PC.
What Can Windows File History Do:
You can backs up copies of files that are in the Documents, Music, Pictures, Videos, and Desktop folders and the OneDrive files available offline on your PC.
Custom backup folders selection.
Automatically backs up any files that have been added or modified.
Keeps multiple versions of a backup file.
Easy backup restoration.
The feature can be accessed from the Settings app on your Windows machine. Head into Settings > Update & security > Backup.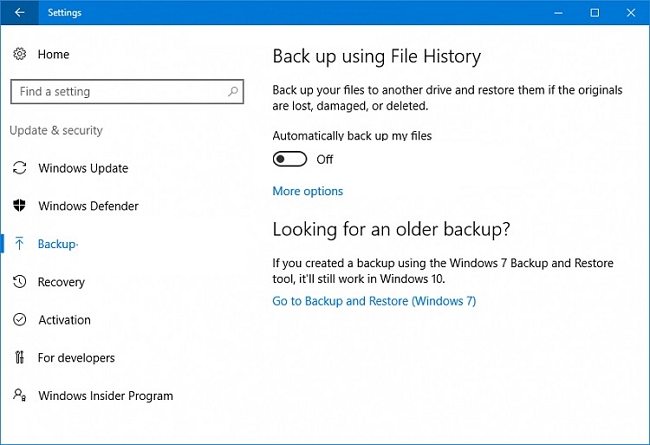 You can configure the options so it works the way you want.
2. Windows Backup and Restore
Windows Backup and Restore feature has long existed in Windows versions and it allows you to backup and restore the files on your machine. Here is what it allows you to do on your PC:
What Can Windows Backup and Restore Do:
Create a backup of practically everything on your hard drive.
Image of the entire system including operating system and data volumes.
Automatically or manually backup files on your computer
Create full and partial backups
Head into Control Panel > System and Security > Backup and Restore to access the feature.

You can then click on the Back up now button to create a backup. This is pretty close to Apple Time Machine for Windows 10.
3. Tenorshare Data Backup
Tenorshare Free Data Backup is not built into the operating system of your machine. But it is one of the amazing backup software you can have for your PC. It allows you to backup your files the way you want with its customizable options.
What Can Tenorshare Data Backup Do:
Backup all the content of your PC including apps, files, folders, and so on
Clone entire hard drives
Make image files of your backups
Easily backups Windows system.
Restore backups with the click of a button
Free to use.
To get started, download the software and install it on your computer. Launch the software and choose an appropriate option.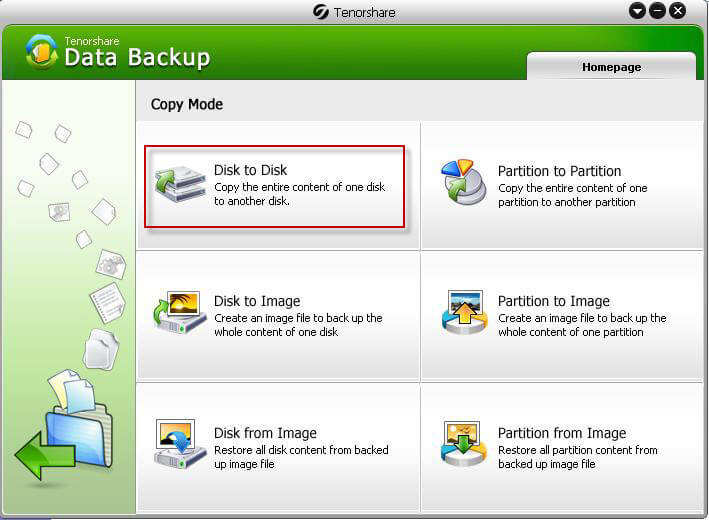 Depending on what you choose, it will then show relevant options for you to configure. Once you are past that, it will begin creating a backup of your data. You will be notified when the backup is created.
4. Backblaze
Backblazeis a Windows and Mac backup tool made for advanced users. With this utility, you can have your data backed up to the cloud storage. It is a professional backup tool so do not expect it to have an extremely easy to use interface.
What Can Backblaze Do:
Capable of backing up the device automatically.
Provides a preview before restoring the files.
Backup all file types.
Restore files when offline.
Getting started with the software only takes a few clicks. Grab the software off its website, install it, configure it, and you are all set.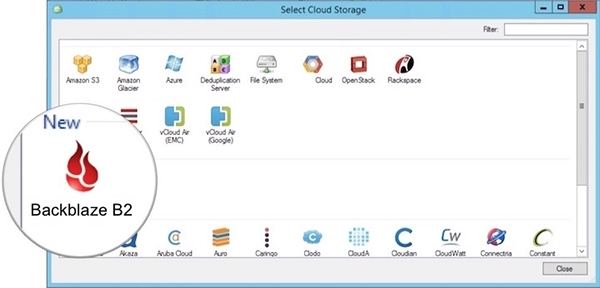 The software will automatically backup all the data stored on your machine.
5. Cobian Backup
Cobian Backup is a totally free to use software to backup files on Windows and Mac machines. All you need to do is grab the software and you can start using it.
What Can Cobian Backup Do:
Store backup files on network devices and FTP servers
Compress and even apply encryption to your backups
Keeps everything backed up automatically.
Scheduled backups
To use the software, download it from its official website. Then install and launch the software on your computer.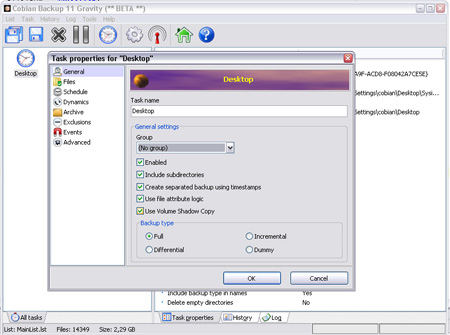 You may have to go through a couple of screens before you can start creating your backups. When you are on the main interface, you can begin making your backups.
Summary
While there is no Time Machine backup Windows 10 available, there are definitely some great software available to fill the gap on your Windows machine. These software work pretty much the same way as Time Machine does on a Mac. Once you get used to one of these software, you will not want to look back at Time Machine. And Tenorshare Free Data Backup is highly recommended if you are looking for the best Time Machine Windows.