Free Download and use Fastboot Tool 2023
by Anna Sherry Updated on 2021-12-30 / Update for Android Tips
If you are someone who wants to advance the already existing features of your smartphone, Fastboot Tool is the answer. Even though the existing features on smartphones are satisfactory enough some advanced smartphone users may find it insufficient. That is when they turn to Fastboot Tool. If you are one of those smartphone users, all you have to do it root your device and flash with the ROMs which are custom made. However the OEMs do put some limitations on their stock firmware.
If in case you are still not satisfied, and want to try out the other potentials which your smartphone may possess, you can take the help of Fastboot Tool. The utilities of such a tool would allow you to use your smartphone to its full potential. In this guide, we would highlight all the essential details which you would require to know to download this Fastboot Tool and use it to your own benefit.
Part 1: What is Fastboot on Android?
Basically, Android Fastboot Tool is a diagnostic tool which can prove to be of great help to help you use your smartphone to an advanced level. With the help of this tool you can modify the existing file system of your Android device using your computer or laptop. Fastboot Tool uses the bootloader mode to make all the necessary changes. This tool sends all the commands to bootloader and that is when the existing files get changed or modified as per your convenience. Through Fastboot Tool you can install custom recovery and custom firmware making the tool very special for all the advanced Android cell phone users.
Part 2: Free Download Fastboot Tool to Enter/Exit Android Fastboot Mode with 1 Click
If you are fairly new to the concept and use of Fastboot Tool, using an excellent software for entering and exiting the Fastboot Mode with just a click may prove to be very useful. One such software is Tenorshare ReiBoot for Android which is great for this purpose. This is an extremely user-friendly software which can help all the Android users enter and exit the Fastboot mode with just a click.
Follow the steps below to know how you can make use of this software to enter and exit Fastboot Mode. Prior to following the below steps make sure that you have enabled USB debugging on your Android device.
Step 1 Download and install Tenorshare ReiBoot on your computer and connect your Android phone to it after launching the software.
Step 2 To enter Fastboot Mode, click on "One-Click to Enter Fastboot Mode" from the main interface.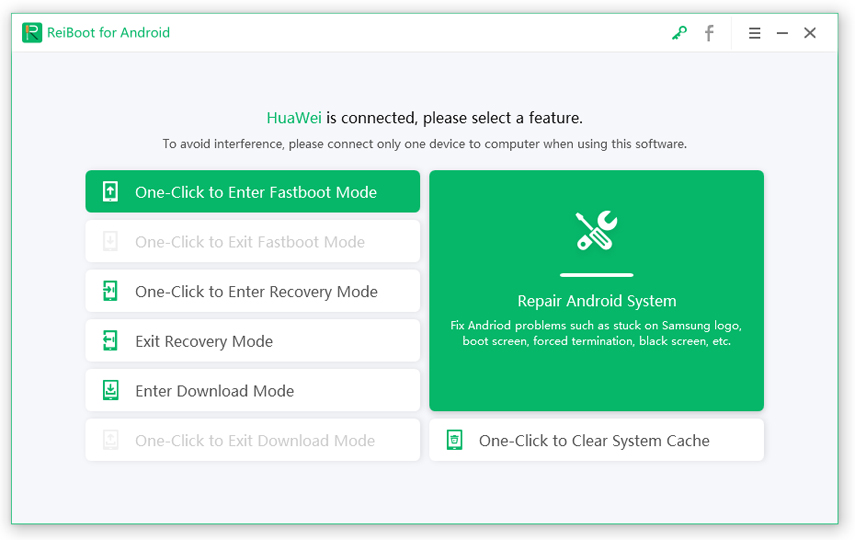 Step 3 To exit Fastboot Mode, click on "One-Click to Exit Fastboot Mode" from the main interface.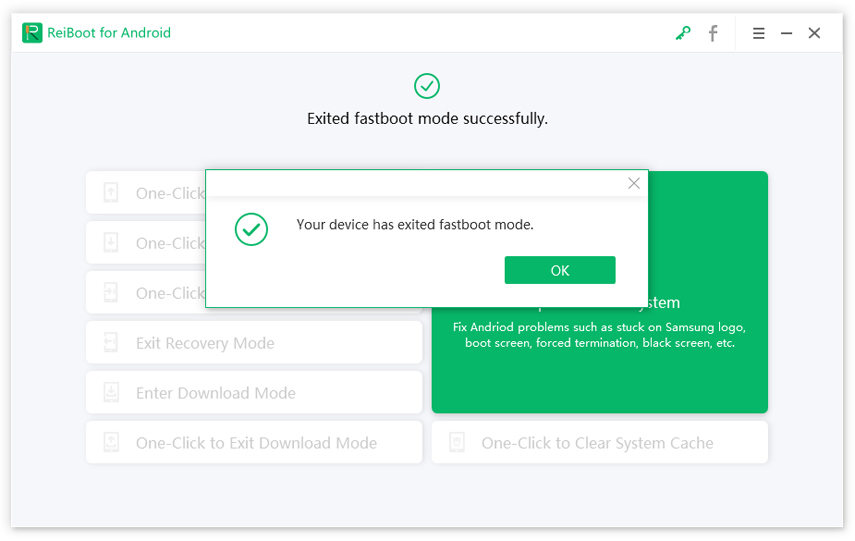 Entering and exiting Fastboot Mode on your Android device is made very simple with the help of Tenorshare ReiBoot.
Part 3: Free Download Fastboot for Windows/Mac
ADB and Fastboot work hand in hand in conjunction and they are incomplete without one another. You can easily get Fastboot to work on Windows/Mac by download and run Minimal ADB and Fastboot created by Snoop05. It is very easy to install and use. You can carry out Fastboot Tool download for Windows/Mac by following the steps below.
Step 1 Download ADB Fastboot Tool installer package on your Windows computer or Mac.
Step 2 It may be in the ZIP format, unzip the contents and double click on exe installer.
Step 3 Click on "Run" option to grant access if a security warning pops up.
Step 4 The installation wizard will now commence. On the first screen click on "Next".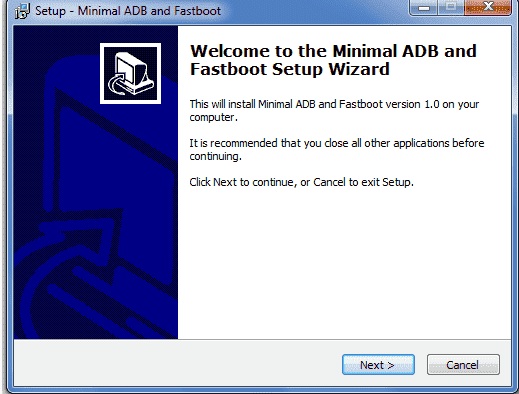 Step 5 Let the default location for storing this tool be the same as suggested and again click on "Next".
Step 6 Follow the subsequent screen instructions and the installation will begin.
Step 7 Once the installation is completed, enable USB debugging on your Android device and connect to your Windows computer or Mac system with the help of a USB cable.
Step 8 Navigate to the location where the Fastboot Tool is installed and press the "Shift" key and right click.
Step 9 Open the command prompt window and key in "adb devices". If the list of all the connected devices is displayed, the installation of Fastboot Tool is successful, if not you would have to try again.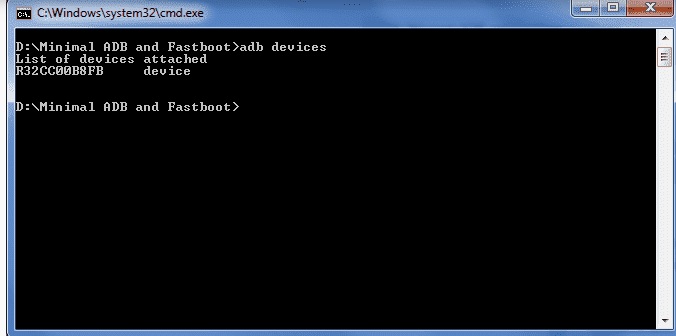 This is a simple way to download the Fastboot Tool on your Windows/Mac system and use it to advance the functionalities of your Android device.
Part 4: Common Fastboot Commands
Once you have successfully installed Fastboot Tool, you can use the commands to bring about the changes in your Android device. Here are some of the most commonly used Fastboot commands which can help you get started with using this tool.
1. Unlock/Relock your Bootloader:
fastboot oem unlock/fastboot oem lock
2. Flash a Custom Recovery:
fastboot erase recovery
fastboot flash recovery <recovery-file.img>
3. Flash a Custom ROM:
fastboot erase system -w
fastboot erase boot
fastboot update <your-file.zip>
4. Erase an Individual Partition:
fastboot erase <partition>
5. Reboot the Phone
fastboot reboot
Conclusion
We sincerely hope that this guide will help you to understand what is Fastboot and how it can help you if you are using an Android system. There are some Fastboot commands as well, to help you out in case you need them in some situations. While using the Fastboot tool, if you want to enter or exit recovery mode on your Android mobile, with a 1-click operation, we highly suggest using Tenorshare ReiBoot for Android. It is the best tool which is not only fast but also promises to be effective. Go for it!