Can I Find My AirPods If Someone Resets Them?
by Anna Sherry Updated on 2021-11-19 / Update for iPhone Tips
One of the most important questions you can ask at this point is whether you can find your stolen AirPods or not. Well, you cannot find your AirPods once it has been reset by another person. So, the pain of losing your AirPods goes beyond merely losing the device, you may never be able to track or retrieve it.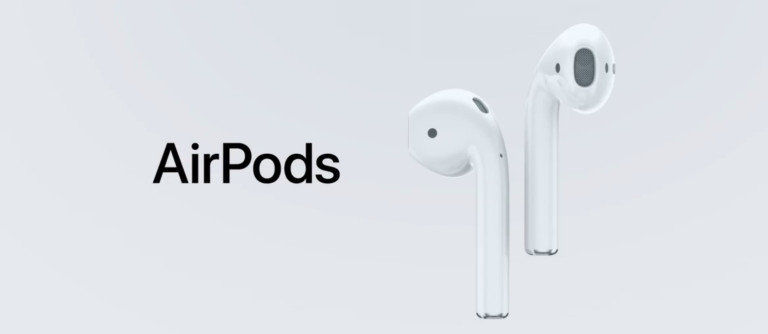 This is because AirPods don't come with the iCloud Activation Lock that the iPhones, iPods, and other Apple devices usually have. It should be understood Activation Lock is a special feature that ensures that no other person can use your iPad, iPhone, or iPod Touch apart from you. The lack of this iCloud Activation Lock doesn't only make your device more vulnerable to being stolen, but it also means that the device can be connected easily with another iPhone.
Having answered this, other questions should be about whether they can connect other devices to your AirPods. Also, you may want to ask – can you track AirPods if they were reset? We will answer them below.
Q1. Can Someone Connect My Stolen AirPods to Another iPhone
Unfortunately, if someone should steal your AirPods, they can connect it easily to an iPhone or iPad that is not yours. In fact, the process involved in connecting to another iDevice is straightforward, especially if they can have access to a charging case. Generally, all the person has to do is to place the AirPods inside a charging case. After this, the Setup button will be held for some seconds.
Once they are done with this, the AirPods will reset and they will not be paired with your iPhone or any other Apple devices you own again. They can now connect any other Apple device they want to the AirPods. Overall, there is no way you can use to stop a thief from using your stolen AirPods.
Q2. Can Your Track AirPods after Reset
Yes, you may be able to track your AirPods with the help of the Find My app. This app is designed for keeping track of any missing or stolen iPhone, iPad, iPod Touch, or AirPods. To use this app to track your AirPods, open it on another Apple device to this connected to your AirPods, and then find the Find My page on the website of iCloud. As long as your AirPods are connected to the iCloud account and are within the Bluetooth range of the device, you will be able to see where your AirPods are.
You will see the location of your AirPods on a map. Also, the app allows you to play any sound so that you can find the AirPods easily. So, this app is probably only useful when the AirPods is missing inside your home or office rather than being stolen by someone who has taken it away.
Q3. How Far Can AirPods Be Tracked
Generally, your AirPods can be tracked as long as there is an active connection between your iPhone, iPad, or iPod Touch and the AirPods. In simple terms, you can keep track of the AirPods with Find My app as long as it within the Bluetooth range of any iPhone or iPad that is signed with the same Apple ID that the AirPods are connected to. Typically, this Bluetooth range is known to be 30 feet or 10 meters. So, if your AirPods is out of the range of 10 meters from the connected iDevice, you cannot track them.
Q4. Can Apple Track AirPods by Serial Number?
Without mincing words, Apple cannot track your lost or missing AirPods by serial number. Therefore, this is not even an open you can consider if you are looking for your AirPods.
Q5. How to Reset AirPods Step by Step?
The step-by-step guide for resetting your AirPods depends on the generation of the device that you are using.
If you are using AirPods Pro, reset your AirPods through this procedure:
Place the AirPods in the case. After about 30 seconds, open the case.
On your iPhone, iPad, or iPod Touch, open "Settings" and navigate to "Bluetooth" and click the "i" that is found close to your AirPods.

Click "Forget This Device" and click it once more time to confirm the procedure

While the AirPods case lid is still open, press and hold the "Setup" button at the back of the case for around 15 seconds. When the status light starts flashing amber, release the button.
Position the AirPods near your iPhone or iPad and follow the instructions on the screen. Once you are done with this, your AirPods will reconnect with your iDevice.
To reset second-generation and original AirPods
Make sure the AirPods are inside their charging case and are well charged.
Look for the small button behind the case, towards the bottom. This is the Setup button
Now, you need to open the lid of the case.
Press and hold the Setup button for around 15 seconds, the internal light of the AirPods will flash white and turn to amber. Now the AirPods are reset.
Bonus Tip: How to Fix iPhone Unable to Connect AirPods
To repair the iOS system error of your device, we recommend that you use Tenorshare ReiBoot, which is a topnotch iOS system recovery program. By using this tool, you can fix your iPhone or iPad within 10 minutes.
Here is the procedure for using ReiBoot to fix your iPhone:
Use a USB cable to connect your iPhone and the computer. The computer will recognize your iPhone automatically; tap the "Repair Operating System" option to continue.

The interface below will be shown on your screen. Tap "Fix Now" to continue the process.

After that, tap "Download" and iOS firmware package will begin to download.

After downloading the firmware package, tap "Repair Now" and system recovery will start immediately.

This process will require about 10 minutes. Make sure the devices remain connected throughout the process. Once the process has been completed, your iPhone or iPod will boot up.
Now, you have repaired your iOS system and should be able to connect your AirPods to the device.