[Fixed] Spatial Audio Not Working after Updating to iOS 16
by Anna Sherry Updated on 2023-01-11 / Update for iOS 14
I have the latest airpods and iOS 16 firmware but spatial audio is not working. I tried to forget the device however the problem still remains."

-- From Apple Community
When iOS launched its update, people were so excited about having zero issues, but they happen to face a kind of issue with spatial audio. If you have been facing the same issue and want to get a solution, sit back and relax. We are here to solve this issue for all of you guys so that you can enjoy spatial audio to the fullest. Don't skip even a single word that we mentioned below, and I can bet that you will find a way to fix "spatial audio not working issue.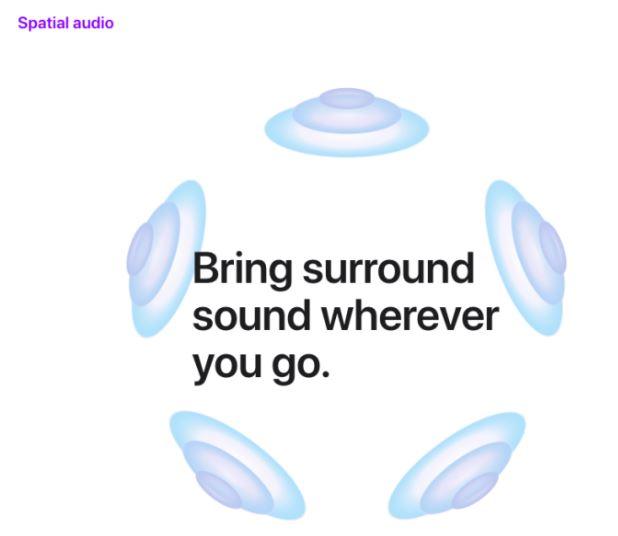 Problem Analysis: Why Spatial Audio Not Working Airpods?
We brought a list of reasons that can cause the issue, and you can fix them before finding any other method to fix this issue. Without any further delay, let's have a look!
Check your device's model because this feature is only supported on iPhone 7 or later. If you have a previous iOS model, spatial audio won't work on your device. So, make sure that your device is supported by spatial audio.
Keep in mind that spatial audio is an elite feature, which doesn't work with regular Airpods. Only Airpods pro can enjoy this feature.
Check if the firmware is properly installed in the phone and supports spatial audio.
Problem Solutions: How to Fix Spatial Audio Not Working iOS 16
We are going to provide you with some ways through which you can resolve the issue. let's have a look!
Solution 1. Disconnect Your Airpods and Pair Again:
Put your AirPods back in the case. Close the lid and then open it once again after waiting for 30 seconds.

Go to your device's setting and then select the option "icon next to your Airpods," then hit the "forget this device" and confirm it.

Now, you have to open the lid and press the setup buttons on the back of the case until you see the flashing light.
Now, the device screen would guide you about everything that you have to follow to reconnect your Airpods.
Solution 2. Restart Your Paired Device
Sometimes just restarting the paired devices can fix the issue, and it is the most convenient way to fix the spatial audio not working issue.
To use this solution, you have to check your device's Bluetooth connectivity with a paired device.
If the device has Bluetooth connectivity issues, disconnect the device, and reconnect it to resolve the issue.
Solution 3. Disable Automatic Ear Detection
Disabling automatic ear detection can also solve the issue. Follow the following steps to disable automatic ear detection.
Go to the settings menu and then hit the Bluetooth option.

Select the model of your Airpods that you are using with the device.

Toggle the ear detection to off. It will disable automatic ear detection.
Solution 4. Try Resetting Your Airpods
Sometimes the Airpods connectivity with your device is not stable; that's why you face spatial audio, not working issue. To fix it, you should reset your Airpods. And we are hopeful that it will resolve the issue. For resetting your Airpods, you need to disconnect the Airpods and reconnect them again.
Solution 5. Update The Airpods Firmware
If your AirPods firmware is not updated, it will be a hurdle between you and spatial audio, and you have to fix it. For this purpose, just update the AirPods firmware by following the steps mentioned below.
Go to settings and then hit Bluetooth.

Check for the Airpods version, and click on the "i" icon in front of your Airpods name. There you will see your Airpods version.

If your AirPods version is other than 3A283, you need to update the firmware. For this, just put your Airpods back in the case and place them near your phone. The update will be automatically installed into it.
Solution 6. Update to The Latest iOS 16
Another reason for spatial audio not working can be the previous version of iOS working in your device. Keep one thing in mind that spatial audio only works on iOS 14.6, and you have to update the software version to enjoy this feature. Follow these steps to install the latest software update.
Go to the settings menu on your iPhone.
Then you have to click the general option.

Now you have to click on "download and install" to update to iOS 16.
Solution 7. Fix The iOS Bug with Tenorshare ReiBoot
If you tried all the ways we mentioned above and still face the same issue, it's time to try an incredible software tool that will truly resolve the issue. Tenorshare ReiBoot is an incredible utility that will help you get rid of this issue, and you will be able to enjoy spatial audio to the fullest. Follow the steps that we mentioned below and have fun!
Download, install and then launch the tool, use a USB cable to connect your device with the computer to proceed.

Click on "fix now" to start resolving the problem.

Follow the instruction appearing on the screen to enter the recovery mode if your device is not detected by the software tool.

The next step is to download the firmware packages. Select the path to download and then download it.

A few moments later, your device will be repaired. That's all that you have to do to resolve the issue. Now, you can enjoy spatial audio on your iPhone!
Last Words
I hope that we provided you with enough options for ways and methods to fix the issue. Try them all, and let us know which one worked the best for you. Further, if you are having any other issues with iOS 16, don't forget to write to us and tell us. We will try to bring the best possible way to fix it!