Blue Screen of Death - Driver IRQL Not Less or Equal - Windows 10/8.1/8/7/Vista/XP
by Jenefey Aaron Updated on 2020-02-28 / Update for Windows Tips
In this post we mainly explain what is IRQL and how to fix Windows IRQL Not Less or Equal BSOD error.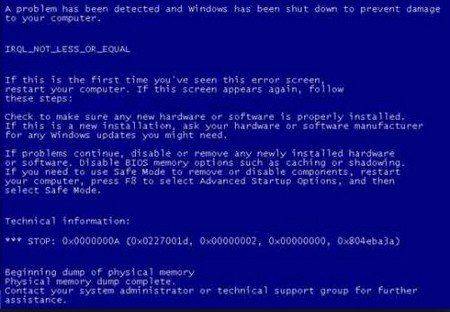 What is IRQL?
"An Interrupt Request Level (IRQL) is the priority given to any interrupt request generated by computer hardware. If for instance, a hard disk drive generates an interrupt request signal, and another device, such as a USB printer, generates an interrupt request signal, the two interrupts cannot be serviced simultaneously. The IRQL is used to determine which one is serviced first. In this example, a hard disk interrupt requires a higher priority than a printer interrupt", Wikipedia states.
How to Fix "IRQL_ Not_Less_Or_Equal" Blue Screen of Death Error?
Once "IRQL Not Less Or Equal" error occurs, Windows will become blue screen. You need to use a Windows boot disk to fix it. Here I highly recommend you Windows Boot Genius. It is capable of repairing any BSOD caused by nvlddmkm.sys corrupt, NTLDR missing or others.
Download Windows Boot Genius and install it on a workable PC.
Step 1. Burn a bootable disk
Insert a CD/DVD-ROM or USB Flash Drive into the computer with Windows Boot Genius. After launching, click "Burn" to create a disk to start BSOD computer.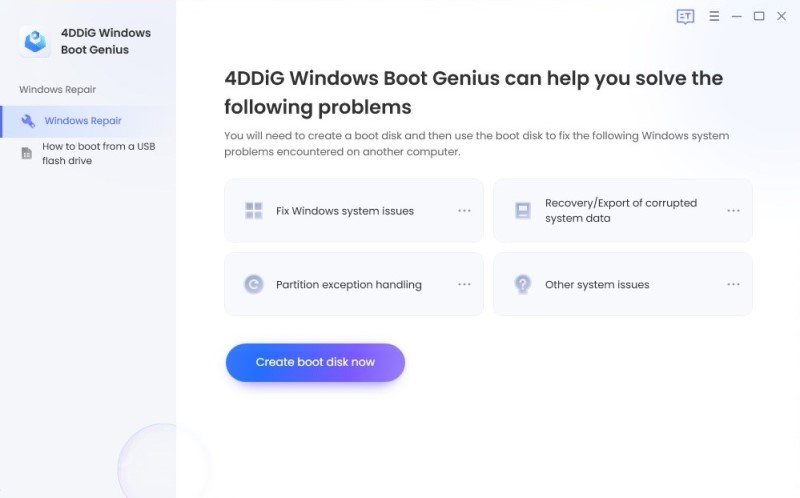 Move the burned disk to connect with the BSOD computer and set BIOS to boot it from the burned CD/DVD/USB Flash Drive.
Step 3. Fix the blue screen
After booting the BSOD computer, click "Windows Rescue" and go to Solution Center to select a situation (Each situation provides symptoms included). Then follow the methods to fix Driver IRQL not less or equal problem.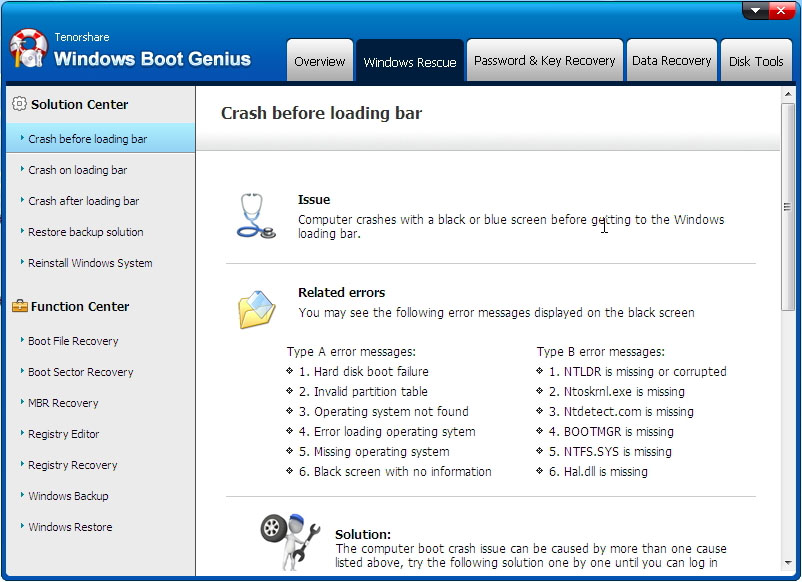 Windows Boot Genius is workable on driver IRQL not less or equal Windows 7 blue screen as well as other Windows OS such as Windows 10, Windows 8.1, Windows 8, Windows Vista and Windows XP. Try it now.