How to Quick WhatsApp Transfer from Samsung S22 to iPhone 14/13/12
by Sophie Green Updated on 2023-05-18 / Update for iPhone Transfer
When you hold a new phone called iPhone 14/13/12 on one hand, while another hand with new Samsung S22, data migration is a big thing if you really want to keep the new same as the old.
Specifically speaking, many readers reported that they have an urgent need to transfer WhatsApp messages from Samsung S22 to iPhone 14/13/12. Here we complied some useful methods and list mistaken guides you need to avoid.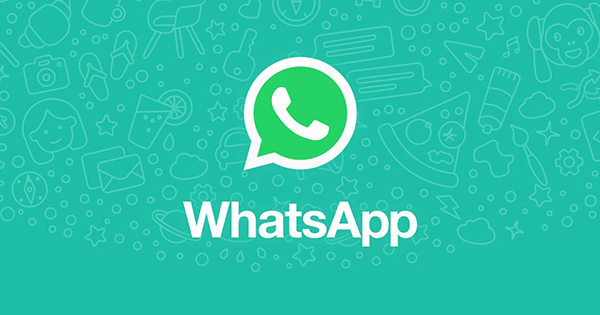 Part 1: Understand Two Common Mistakes before Transfer WhatsApp from Samsung S22 to iPhone 12/11/11 Pro( Max)
When you search on Google, a lot of guides are displayed one by one. It always takes time to recognize which one is useful or just a scam. Android and iOS, Google and Apple, are competitive relationship. Basically, there is no clear instructions at the moment for users to better transfer whatsApp from Samsung to iPhone 11.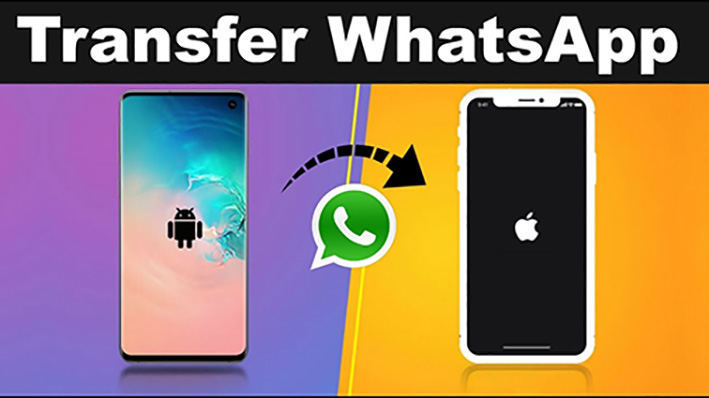 Mistake 1: Transfer WhatsApp Backup from Android to iPhone
The official documentation only discloses migration between two devices with the same OS. WhatsApp backup on Android uses Google Drive, but for iPhone, it relies on iCloud. Even if you sign up with number on new iPhone 11/11 Pro/(Max) and you have installed Google Drive, the device still prompts to restore from iCloud not Google Drive. It is unworkable at all.
Mistake 2: Use App Move to iOS to Migrate WhatsApp from Android to iPhone
We all know that Move to iOS is a free app launched by Apple. It aims to help Android users to transfer data to iPhone including photos, videos, contacts, SMS messages, and calendar. But it doesn't support WhatsApp Samsung to iPhone transfer. TBH, there are no other application apps now to get WhatsApp data migration done perfectly.
Part 2: Best Way to Transfer from Samsung S22 to iPhone 13/12/11 with WhatsApp Transfer(Released in June)
As what we have described above, if you want to transfer WhatsApp data from Android to iPhone, a trustworthy third-party software usually gives you answer. Just like iCareFone Transfer(iCareFone for WhatsApp Transfer), a multi-directional transfer tool, has great capability of transferring WhatsApp messages including chat history, contacts, photos, attachments, to new iPhone 11/11 Pro(Max).
Video Guide: How to Transfer WhatsApp from Samsung to iPhone?
Run WhatsApp Transfer, then connect the devices via USB cables, and then unlock both screens to trust the computer.

For Samsung, please do USB debugging if pops up. Enable and then authorize.

A pop-up window asks whether to confirm whatsapp data is overwritten.

On Android device, you should back up Whats App data first by following the screenshots.

The progam starts to get data from your Samsung which will be transffered to your iPhone 12/11/11 Pro( Max).

Verify your WhatsApp acoount that was applied to create backup just now. This step is just to keep your data safe without any harm for your WhatsApp account.

When got 6-digit code, please type them on the line and click 'Verify'.

Now, the tool will generate data that will being transferred to the target device.

Make sure that you have logged in WhatsApp account on your iPhone 11. Don't omit this step.

Now, please be patient to wait for the restoring process complete. It won't take much time only depending on your backup file.

Your WhatsApp data on Samsung has been transferred to iPhone 11 successsfully.
Part 3: How to Transfer WhatsApp from Samsung S22 to iPhone 13/12/11 Pro( Max) Using Email Chat? (Only readable on iPhone not WhatsApp)
Actually, Email chat is probably the last way we suggest to you. If you don't mind to read messages on your iPhone, it is indeed a partly feasible method. Although we call it shift WhatsApp from android to iPhone, but in reality, just send messages through email. And thus, for some reason, it seems to be a little dumb, useful, however. That means you have WhatsApp message from Samsung on your iPhone itself.
Step1: Turn on WhatsApp on Samsung, then go to settings > Chat settings > Email Chat.
Step2: There is a chat history list showing up, just choose any message you want to email.
Step3: Now a prompt reminds you "Attaching Media will generate a larger email message". Two options "Without Media"or "Attach Media", fine to click one of them.
Step4: Enter email account you want to be sent. Receive email information on your new iPhone.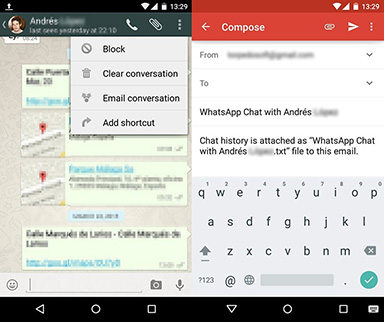 Note: This way only helps you to read messages on iPhone not WhatsApp. Some users might feel it's a trick and troublesome. When a large number of data is transferred, it's likely to be interrupted by poor network.
Conclusion
When it comes to importing WhatsApp messages from android to iPhone, no matter rookies or professionals, intractable for them because difficulties always exist. Tenorshare made it clear that there some misunderstanding tendency on the internet. And we show two useful ways for your reference. When you transfer WhatsApp between Android and iOS, that is never a disappointing tool. As for email chat, it is an optional way if meeting your basic needs.
If you have successfully managed to fix this, welcome to leave comments below. We sincerely hope data transfer can be easier for you.