Top WhatsApp Hacker App Download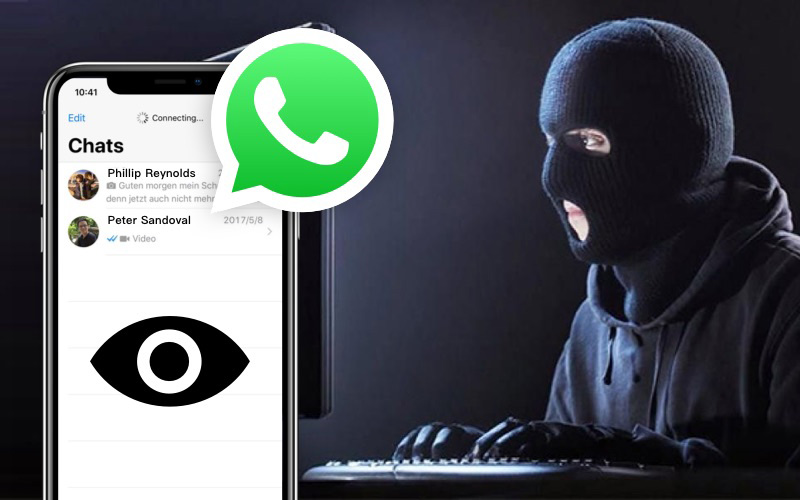 With the invention of Smartphones, everyone has rapidly declined towards those. From kids to adolescents to old-timers, all have shown their keen interest in possessing a Smartphone. This next-level temptation can be sometimes hard for the parents. This is because you have no idea what your children are doing with the phone. In these instances, a spy app can come in handy. You get the power to monitor your kids' activities by these apps. Since everybody uses WhatsApp today and so your kids or those whom you want to spy, one can easily tell what's going on in your kids' life by having a look the WhatsApp messages only. And therefore, we will be listing some WhatsApp hacker apps that will assist you in spying on WhatsApp messages of others.
Best 6 WhatsApp Hacker Apps
Spyera is the best WhatsApp tracking App in the world. It can not only protect children, protect your family, but also control software for parents. At the same time, whether it's WhatsApp tracking or Facebook or other social apps, he can do it. This wide App is highly recommended.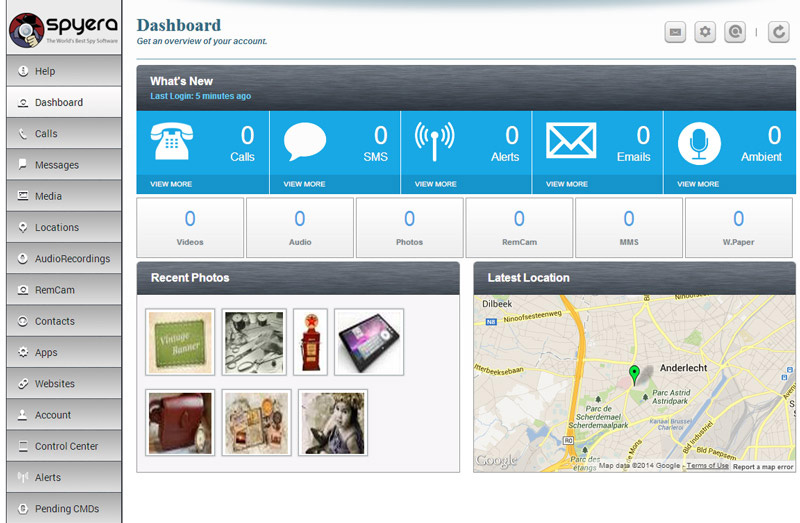 Pros:
Support over 20+ social apps
Very easy to use
Support all Android and iOS, and Windows/Mac
Cons:
The first WhatsApp spy free app you can download is mSpy. It is one of the most reliable hacker app. you can use this app on either iOS or Android devices. And for the operating systems of PC, it can work on both major OS i.e. Windows and Mac. You can get this WhatsApp hack apk downloaded from its official website.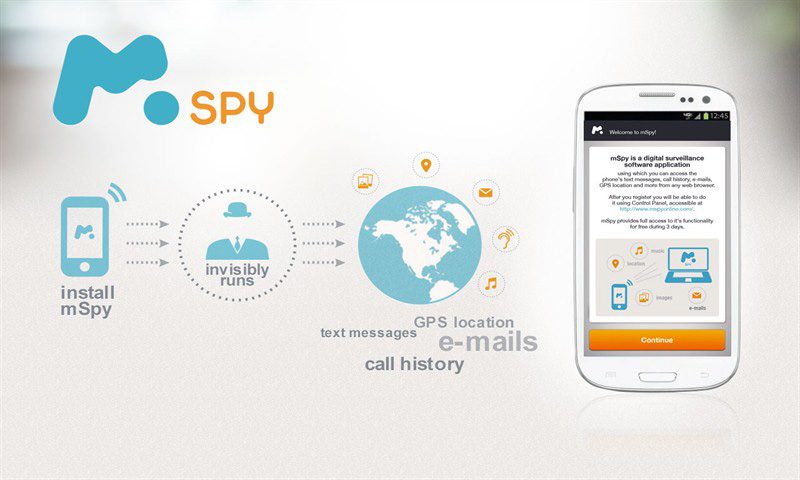 Pros:
An effective tool for hacking WhatsApp and other messengers
Can be easily installed
Can track GPS, recorded calls and phone usage
Cons:
Might lead to issues regarding privacy for some people
Another app in the list is Flexispy which offers several functions and can work with Android, iOS, Symbian and Blackberry devices. This could be a good option if you want to download this WhatsApp hack software.

Pros:
Contains advanced features like helping in live tracking of calls
It is able to export messages from iPhone too
Easy to use and a cross-platform spy app
Cons:
SpyBubble is the third in the list of WhatsApp hacker app downloads and this can give you great results when you want to monitor others' WhatsApp messages. With unique features, it can support iOS, Android, Blackberry, Symbian and Windows phones. You can download it for $49.95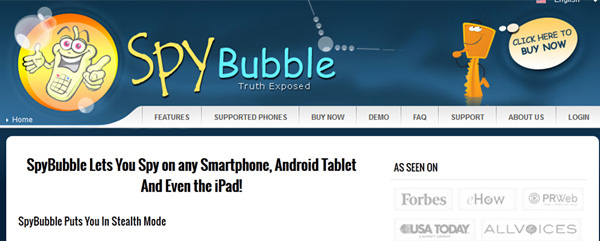 Pros:
Support all languages, user-friendly and can work in any country
Offers 60 days money back guarantee
24/7 customer support and can spy wide range of data types
Cons:
You cannot download it on your PC
On the fourth number, we have Highster Mobile as the WhatsApp hacking tool. You can get this WhatsApp spy downloaded on your iOS or Android devices easily and use it smoothly. You also get an easy-to-use interface for hacking WhatsApp.
Pros:
Can assist in live call tracking
Can also help in accessing media like photos and videos
Cons:
It cannot be used on computer
Most of the times, nearly 10% of WhatsApp messages get missed
In the last, we have The Truth Spy. It is one of the popular WhatsApp spy tool. You can easily use it on iPhone and Android devices. It comes with loads of features and lets you spy remotely. If you want ot get this WhatsApp hacker app downloaded, we have provided you the link.

Pros:
Not very expensive
24/7 service available
Apart from WhatsApp, a lot of data can be hacked and monitored like GPS, apps usage, notifications, calls
Fully undetectable and key logger function is available
Cons:
Can raise issue by giving the bugs while working
Not all messaging apps can be spied
Bonus Tip: How to Transfer WhatsApp Messages from iPhone to Android/iPhone
Many users have a confuse on "how to transfer WhatsApp messages from old iPhone to Android/iPhone device? Unfortunately, The official only provides transmission from the backup, but this backup is limited by time. If we need to quickly transfer whatsapp to a new Android or iPhone device, I will recommend a tool that is the fastest and will not overwrite the original data. It is iCareFone, which not only can transfer whatsApp, sync iTunes media to iPhone, or sync iPhone music to iTunes, but it is also a good management tool for your iOS device, like backup your iPhone(it is free), restore backup data, repair system, etc. Below is the detailed on hwo to transfer WhatsApp messages from iPhone to Android/iPhone, just keep reading.
Step 1: Download iCareFone on your computer or Mac, then isntall and open it. Then choose the feature "WhatsApp Transfer" on the top. Then you will see below interface.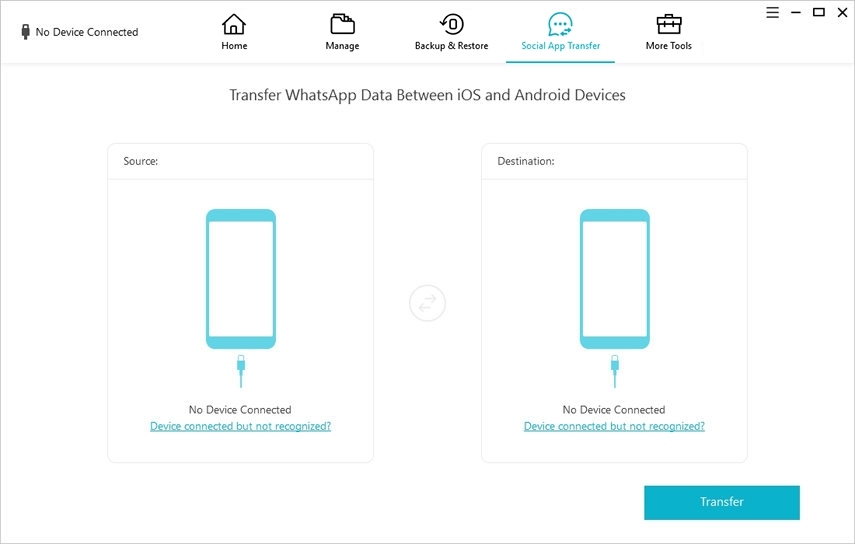 Step 2: Connect your iPhone and Android or iPhone device on computer or Mac. Please note the source device and destination device, don't make mistake. Then iCareFone will ask you some operation on your device, just follow it.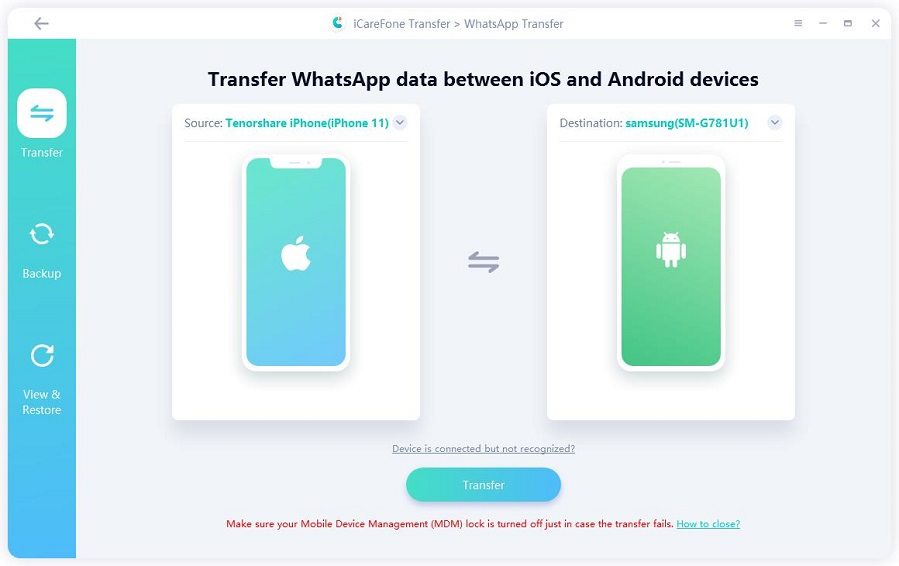 Step 3: After all things are comfirm by iCareFone, the transfer process will start, please keep your eyes on computer or Mac, in the transfering process there has some comfirms need you operate.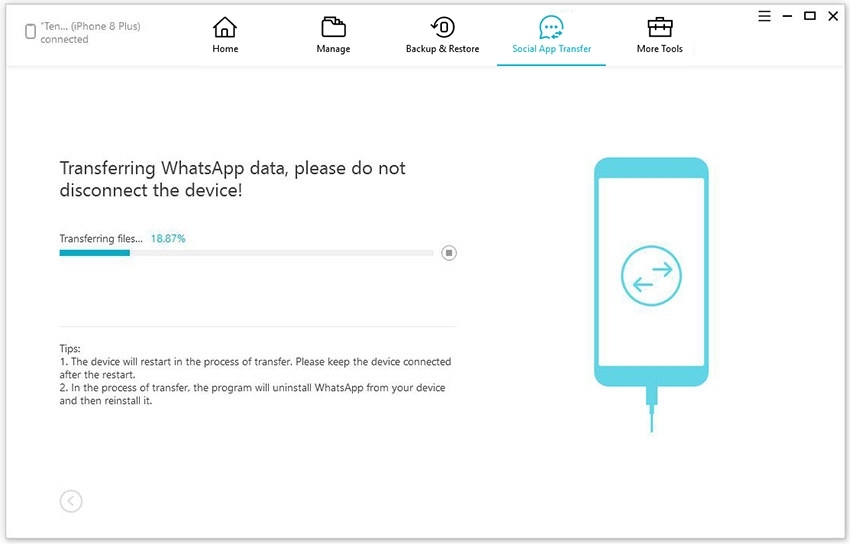 Step 4: A few minutes later, the transfering process will be finished, and iCareFone will showed the result on interface.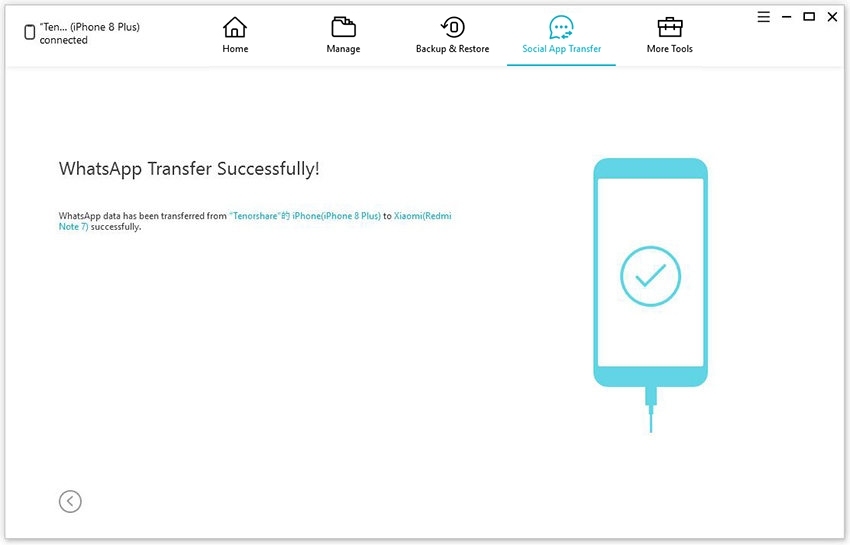 Conclusion
To hack on someone and monitor their activities is illegal. Though, we get into the circumstances at times when we have to spy others. We gave you a list of some WhatsApp hacking tools that you can use and get an idea what others are doing especially your kids. Moreover, we have introduced a special tool to you in order to transfer WhatsApp messages from iPhone to Android or iPhone. We hope that this article was of assistance for you. Thanks for reading!