How to Solve iPad Keeps Shutting Down
by Jenefey Aaron Updated on 2021-09-18 / Update for iPad
If your iPad shuts down randomly without asking you it to there might be several reasons associated with it such as due to low battery. Do you know that you might be able to resolve "iPad keeps turning off and on by itself" problem without going to the Apple store? As long as there is no problem with your device battery or any other internal issue, resolving it can be a simple task. Before you go to the Apple store for support, try these tricks and tips. We hope that these techniques will get your device to operate smoothly again!
Way 1: Force Restart iPad
If your iPad keeps shutting off randomly while charging or playing games, it might be the time for a hard reset. In case it is shutting down by itself or if it is quickly depleting the battery owing to rogue processes or cellular radioactivity, or Wi-Fi, a hard reset might help. For doing so, just follow the below steps:
Step 1: Click and hold down the Wake/Sleep button and the "Home" button simultaneously.
Step 2: Keep on holding down the button combination until you are able to see an Apple logo displaying on the screen (the iPhone display will go dark in advance the Apple logo appears).
Step 3: Then the iOS devices having white faceplates will appear white on the launch screen and similarly, iOS devices having black faceplates will appear black on the launch screen.
Step 4: Later, when the launch screen displays, you can free the button combination.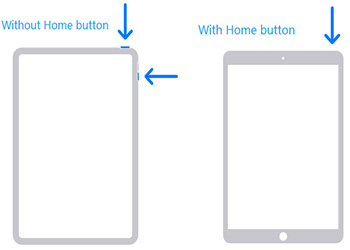 Way 2: Update iPad from iTunes
Several times updating the iPad with a new version of iOS can resolve the "iPad turns off automatically" issue. This is a very simple and easy process. Here we have designed step-by-step guidelines for you to solve this issue.
Step 1: Firstly, ensure that you have the new version of iTunes installed in your laptop or PC. Now, connect your PC to your device.
Step 2: As soon as you connect the iPad to the PC, go to iTunes and select your device. Now, click on "Summary" and then select on "Check for Update" option.
Step 3: Later, click on "Download and Update" option. If the prompt displays asking for the passcode put in it.

Way 3: Drain Off The Battery And Charge
Sometimes simple solutions do wonders even for great and big problems. Instead of going and looking out form some complicated solution for iPad shutting off, you can go for a simple one. Simply try to drain off your iPad's battery entirely. It may happen that some non-useful charge in your device has created the problem. For this, you need to simply remove such charge out of your device and recharge your iPad again. Once your iPad is charged, just try to turn it on. Hopefully your device will be error free now.
Way 4: Reboot iPad With Tenorshare ReiBoot
If the above three ways don't solve your problem, you will have to head towards some professional help that will get your issue solved. Tenorshare ReiBoot is an amazing tool that will not only get your iPad back to a working state but also enhance its performance for future. It is designed to fix iPad problems like iPad keeps turning off, iPad reboots itself, iPad Apple logo and more. Download and install this program on your computer and follow the steps to start troubleshooting:
Step 1: Run the program on your computer and connect iPad, click "Repair Operating System" once the device is detected.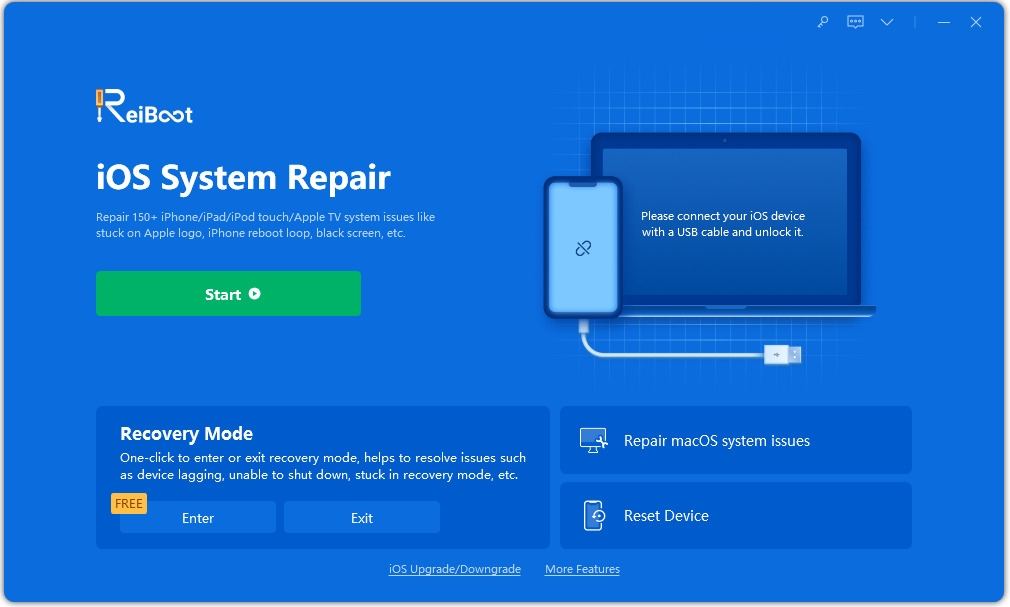 Step 2: Follow the on-screen direction to either download or import the firmware package.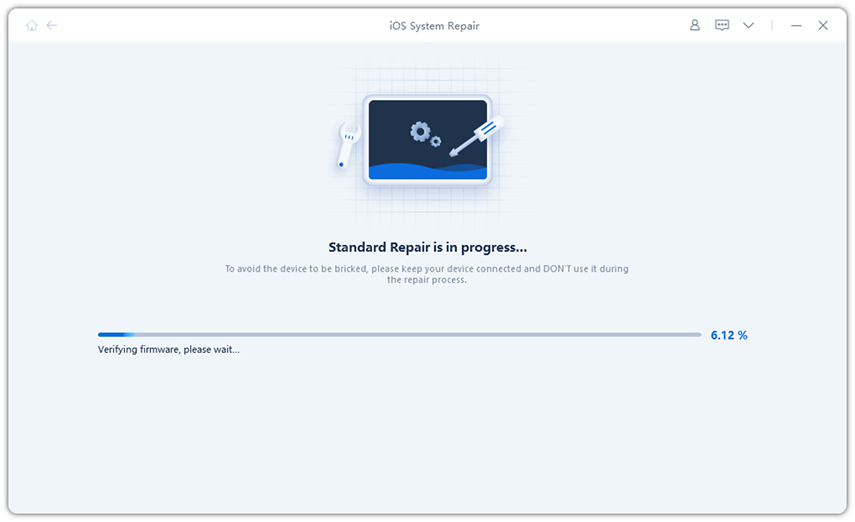 Step 3: Then you can click Start Repair to repair the operating system for your iPad. When the process completes, your iPad will reboot as normal.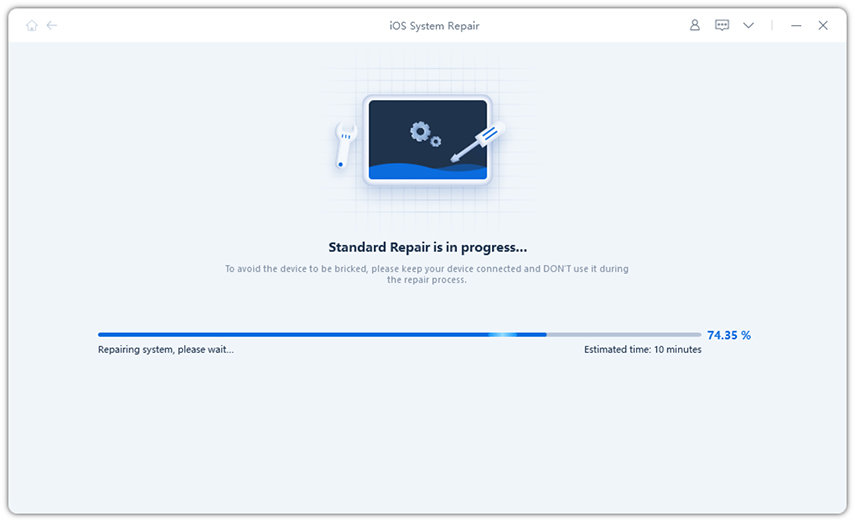 Way 5: Restore iPad from iTunes
After upgrading the iPad, if it does not resolve the issue, then restoring may come to rescue. Restoring has one disadvantage though. There are chances to lose all your information in this procedure. It is good to back up your device before restoring. We have crafted a step-by-step guideline on how to restore iPad by iTunes and fix the issue.
Step 1: Ensure you have the new version of iTunes installed in your laptop or PC. Now, connect your PC to your device.
Step 2: After that connect the iPad to the computer, and go to iTunes and select your device.
Step 3: Choose the "Restore iPad" option. This option will restore your device and remove all the information in it. Once your iPad restarts again, you will get a brand new device free of data and error.
The above article has discussed different yet very simple ways to solve the iPad keeps shutting down issue. Hope you have solved your problem with any of the above discussed methods. Tenorshare Reiboot - iPad Reboot tool will get your issue solved in seconds and with efficiency. Hence, it is recommended greatly. Share your feedback with us in below comments.