76% of iOS devices are using iOS 9 as measured by App Store on January 25, 2016. It is no doubt that iOS 9 has been the best operating system for iOS device until now, unfortunately, recently many iPhone users have faced an issue since iOS 9 update: iCloud backup is not working in iOS 9 devices, and even lots of third-party software such as Dr.Fone could not recover iCloud backup data after ios 9.3/9.2/9.1/9.0 update, just as this following iPhone 6 Plus users described on Apple communities:
"I back up my iPhone 6+ to iCloud every single night. Today I updated to iOS 9 and BAM! my backup disappeared (the one I did just hours before updating). iCloud is showing no backups for my phone, but my phone says it was backed up to iCloud yesterday afternoon…BUT I really need to restore my iPhone to a previous version from before the update to iOS 9...can anyone can help me? Please help! Thank you!"
There are times that we need to restore iPhone data from iCloud backup, or sometimes we are just curious about what kind of data have been backed up in iCloud. Tenorshare iPhone Data Recovery has worked out the solution and provides a feasible solution for iPhone SE/6s/6s Plus/6/6 Plus/5s/5c/5/4s users to retrieve iPhone data from iOS 10/9/8 iCloud backup, which no other third-party products can achieve right now.
Free Download
For Win 10/8.1/8/7/XP
Secure Download
Free Download
For macOS 10.13 and below
Secure Download
The Best Way to Restore Data from iOS 9.3/9.2/9.0 iCloud Backup
Below is a detailed instruction to guide how to download iOS 10/9 iCloud backup data on iPhone SE/6s/6s Plus/6/6 Plus/5s/5c/5/4s.
Step 1. Start iPhone Data Recovery and choose Recover from iCloud backup files
When you launch iPhone Data Recovery, the default mode is Recover Data from iOS Device. Please switch to "Recover from iCloud backup files".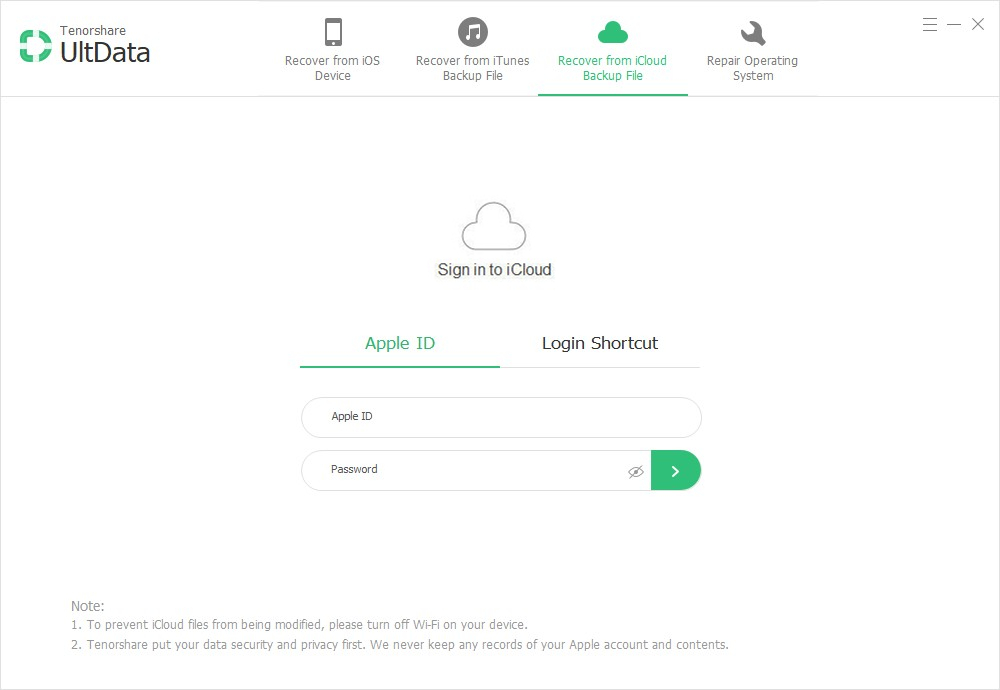 Step 2. Log in iCloud account with your Apple ID and choose iCloud backup file
Enter your Apple ID and password, you will be able to view all iCloud backups that you have backed up since iOS 9.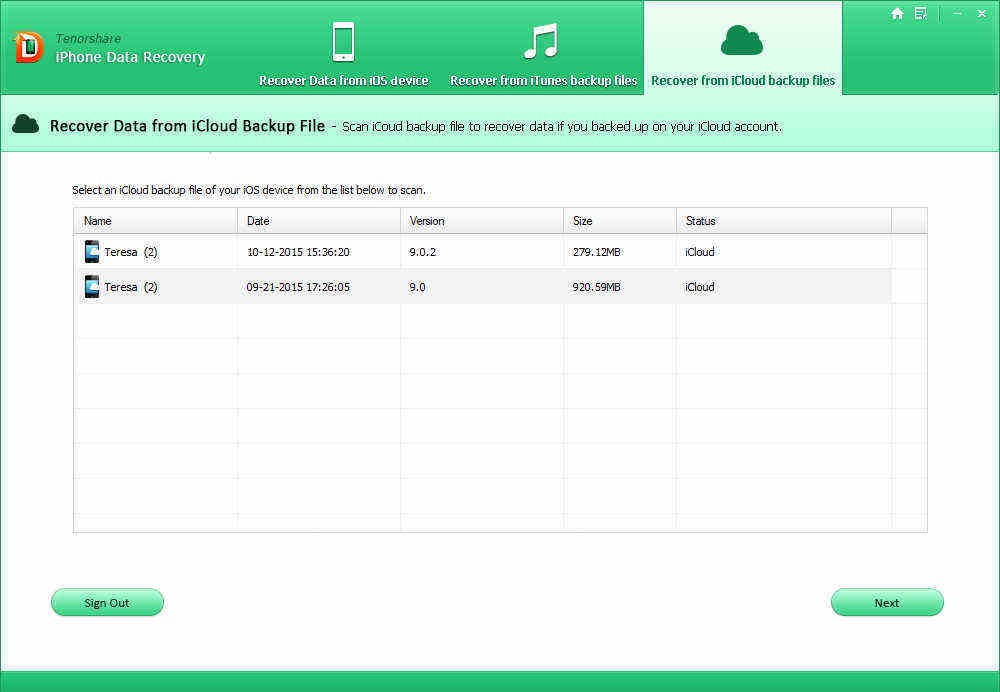 Step 3. Choose file types that you want to download from iOS 9 backup in iCloud
Step 4. Preview and restore files from iCloud backup files
iPhone Data Recovery will download your files from iCloud backup and display details according to different categories. You can preview details in every classification. If you deleted some important data by mistake from iPhone, and fortunately you have them backed up in iCloud, you can then click "Show Only Deleted" on the bottom to filter.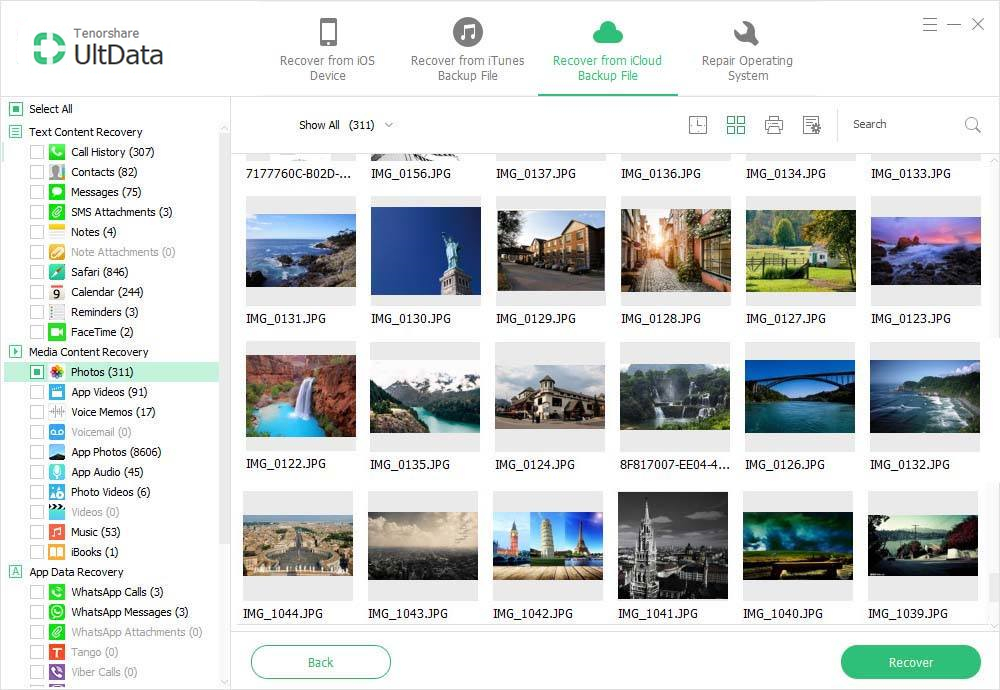 Choose files that you want to recover and click Recover button. iPhone Data Recovery allows recovering files to iPhone directly or restoring to computer as backup.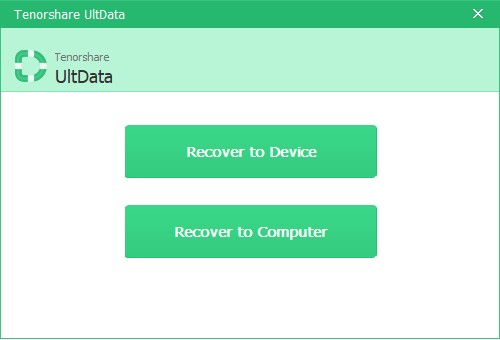 Summary:
Apple changed iCloud algorithm since iOS 9 and thus it becomes harder to extract data from iCloud backup after iOS 9 update. If you want to view iCloud details and retrieve data from iCloud backup on iOS 9 device, you should not miss Tenorshare iPhone Data Recovery.
Free Download
For Win 10/8.1/8/7/XP
Secure Download
Free Download
For macOS 10.13 and below
Secure Download
Related Articles
comments powered by