How to Identify, Edit and Fill in Music Info in iTunes (iTunes 11, 12 Included)
by Jenefey Aaron Updated on 2019-07-25 / Update for iTunes Data
Complete music info in iTunes makes it easy for us to know details of the song that is being playing, and for iTunes to categorize music. But in some cases, this metadata, including artist names, tracks, year, genre and other tags, may be missing or could be wrong and you'll want to change it. In this article, we'll take a look at the best way to edit iTunes song info and identify nameless music tracks in iTunes (iTunes 11, 12 are included).
To get your iTunes more organized, you also need to remove iTunes duplicates.
How to Fill in Music Information in iTunes Manually
Can't edit track information in iTunes? It's not too hard to add missing info and change incorrect tags in iTunes. The following is how:
Step 1: Open iTunes, and select a song in the music library list.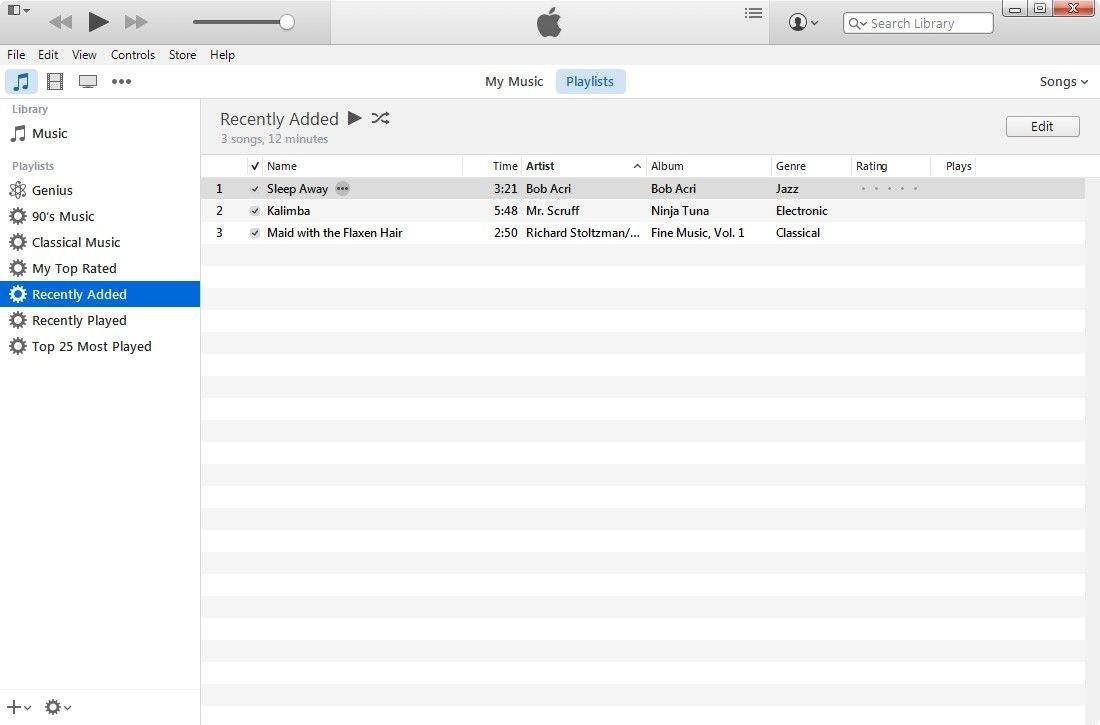 Step 2: Tap File > Get Info. This will display the song information that exists.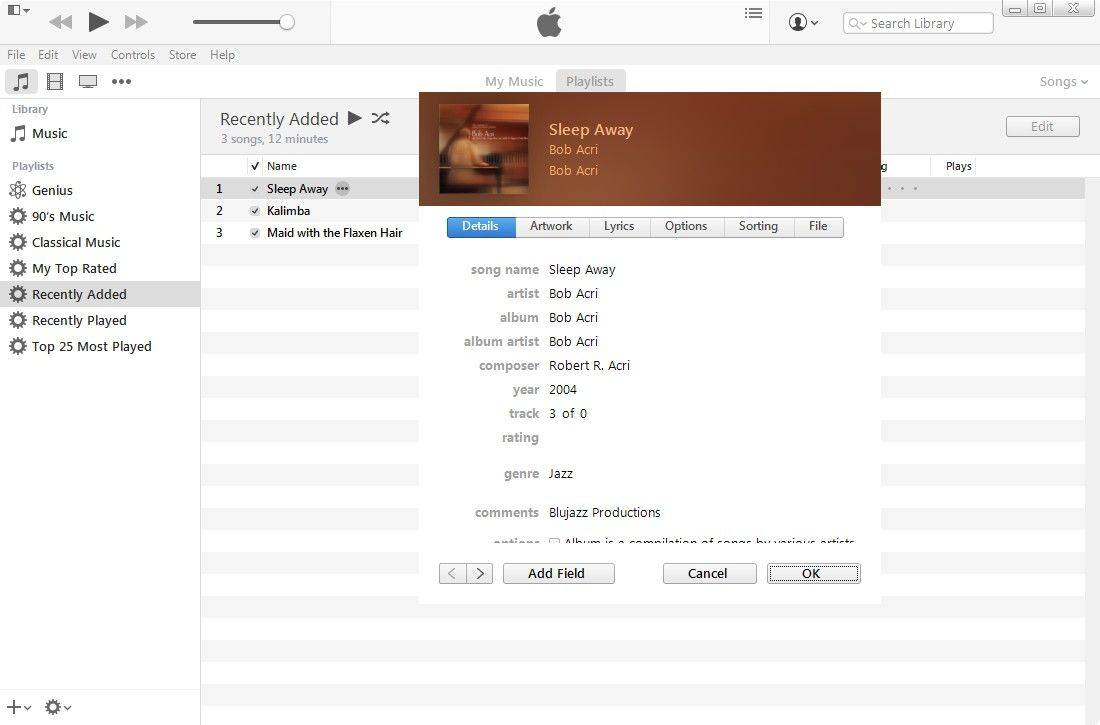 Step 3: Edit the song information on the Info tab.
The Summary tab, the first one displayed, shows the album art associated with the song or album, the track name and length, artist and album name, and other information. This tab has been removed in iTunes and replaced with the File tab.
In the Info or Details tab, you can add or edit song name, artist, album, year, genre and more.
The Artwork tab shows the album art associated with the song.
The Lyrics tab is where you can copy and paste in lyrics to the song if you have them.
The Options tab lets use control the volume of the song, automatically apply an equalizer setting, give or edit a star rating, and determine the start and stop time of the song.
The Sorting tab determines how the song, artist, and album show up in your iTunes library when it's sorted by those criteria.
The File tab, a new addition in iTunes 12, provides the information that the Summary tab used to offer about song time, file type, bit rate, purchase information, and more.
Step 4: Add album artwork to iTunes songs. Optionally, you can add album covers. Select one (or all) of the songs from a single album, display the Info dialog, and click the Artwork tab. Now launch Safari, visit Amazon.com, and do a search on the same album. Drag the cover image from the Web page right into the Info dialog, and drop it on top of the "sunken square" image well. When you click OK, the image will appear in the Summary pane.
3 Free Online iTunes Music Info Finders: Fix iTunes Song Title, Artist and Album Information
Just as mentioned above, if you have got the correct music tags, it is easy for you to fill them in iTunes. But what is hard to most of you is to identify music files and find their correct titles, artists etc. In the following, we offer 3 user-friendly online iTunes Music info finders.
MusicBrainz Picard

It's an open-source and freely available database of CD information or metadata. You just need to drag and drop the tracks that need to be fixed from iTunes to the MusicBrainz window, and then the program will scan the album information for each song and automatically find the right tags. It works in Windows, OS X and Linux.
Mp3Tag

It's a freeware metadata editor for many audio file formats, including AAC, APE, MP3, MPEG-4 (mp4/m4a/m4b/iTunes compatible), MPC and etc. it can rename files based on the tag information and, replace characters or words from tags and file names, import tag information, create playlists and more. Mp3Tag only support Windows system.
iTunes Store File Validator

iTunes Store file validator is an open source addon for Windows. It is aimed for iTunes users who are keen on maintaining or having the goal of achieving iTunes Store file standard tags for all the tracks in their iTunes Music Library.
I hope this tutorial will help you to edit your iTunes music info and fix iTunes library. Then you can sync iTunes playlists to your iPhone. iTunes won't transfer music to iPhone? We have another post giving you top 6 solutions to fix it. If you have any other questions and suggestions, you are always welcomed to leave us a comment below.