Why Is iPhone X So Expensive? Everything You Should Know about the 10th Anniversary Edition
by Jenefey Aaron Updated on 2020-03-02 / Update for iPhone8 Tips
There are just weeks for us to officially meet Apple's 10th anniversary iPhone, however, we heard some bad news that the new iPhone X, iPhone 8/8 Plus or iPhone X Edition has run into the bottleneck to integrate Touch ID under the display, also encountered a tight supply of OLED panels. It's still not clear how Apple will make the final decision yet. One thing for sure is that iPhone X, iPhone 8/8 Plus price range will reach up to $1000 and even higher.
Part 1: Why Is iPhone X, iPhone 8/8 Plus So Expensive?
It's not so surprising to see iPhone X, iPhone 8/8 Plus pricing so high due to the cost of materials and technical complexity. Below is a structural schematic about the iPhone X or iPhone X, iPhone 8/8 Plus main logic board and other components. As we can easily tell, there are two batteries and advanced stacked logic board built inside, which greatly increase the cost. The Iris Sensor, 3D Touch Module, A11 CPU also play a crucial part to iPhone X, iPhone 8/8 Plus's final price. Now let's look into details.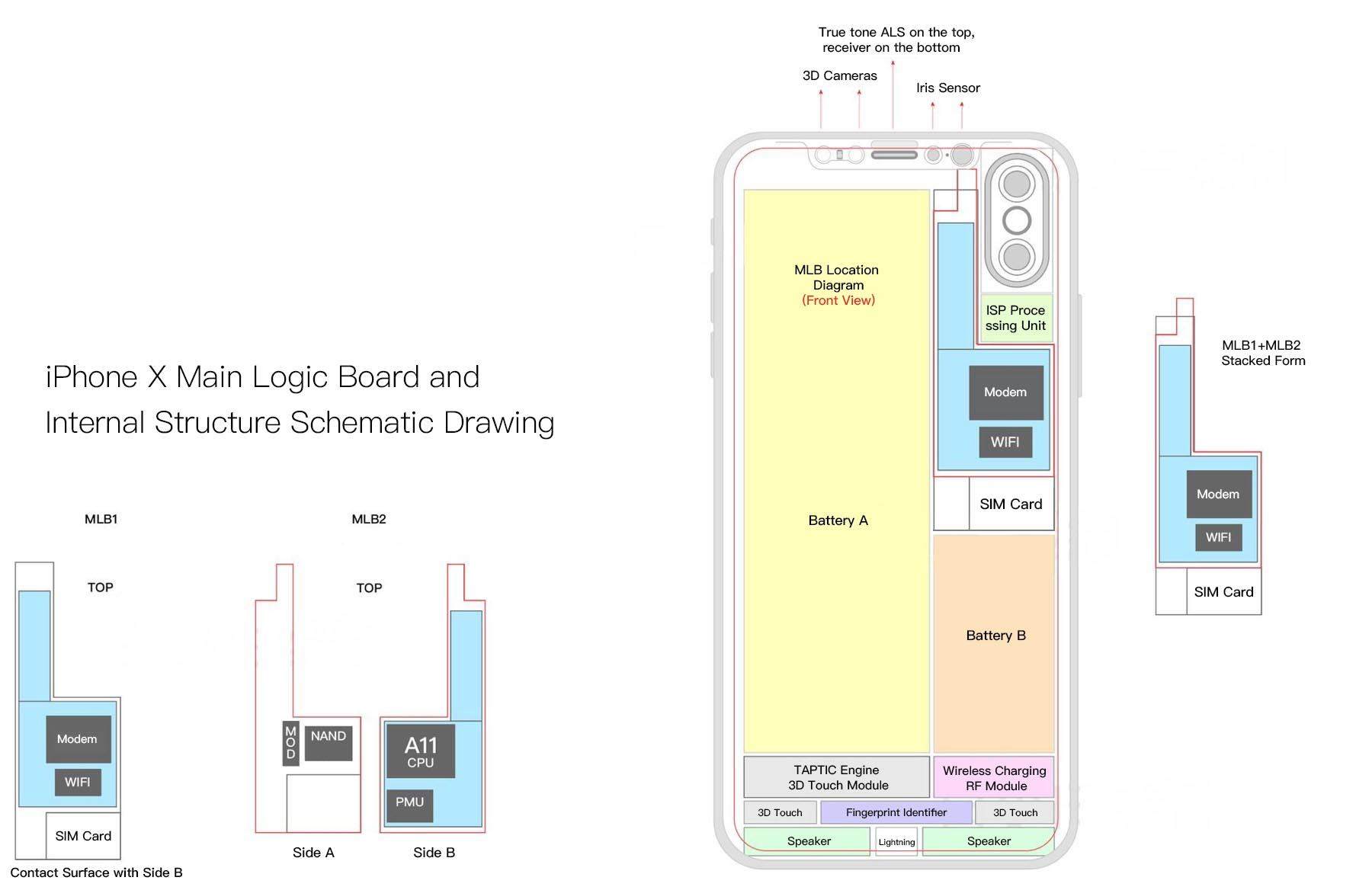 Complicated iPhone X, iPhone 8/8 Plus Stacked Logic Board
The new device is reported to split the main logic board into two units carefully connected by a flex cable. One iPhone X, iPhone 8/8 Plus logic boards is a single side with baseband processing unit, Wi-Fi module, SIM card slot and other RF related components, the other one is a double-face design to carry the AP programs, like A11 processor (integrated memory controller), power management unit on side A and NAND flash on side B. The double-deck SLP logic board could be a big challenge for developers and manufactures, which will directly lead to increase of iPhone X, iPhone 8/8 Plus rumored price as well as thickness.
Under-the-display Touch ID or 3D Facial Recognition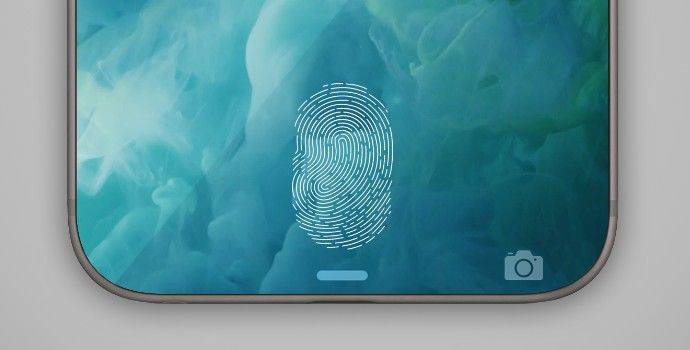 Earlier iPhone X, iPhone 8/8 Plus rumors made it a certain thing that this year Apple would adopt an embedded Touch ID under the screen, but the potential bad news is that Apple's upcoming flagship iPhone has cancelled plans to embed the fingerprint recognition solution according to China's famous analyst Ming-Chi Kuo. Many sources also provide sounding evidence to confirm the statement. Apple did make great effort to add under glass Touch ID into 2017's plan, but the test result turned out to be unsatisfactory.
One believable prediction is the facial recognition will be incorporated as replacement to authenticate Apple Pay Payments and other apps. If this technology is secure and sophisticated enough when coming out, it will be a giant step for both iPhone series and even the whole industry this year.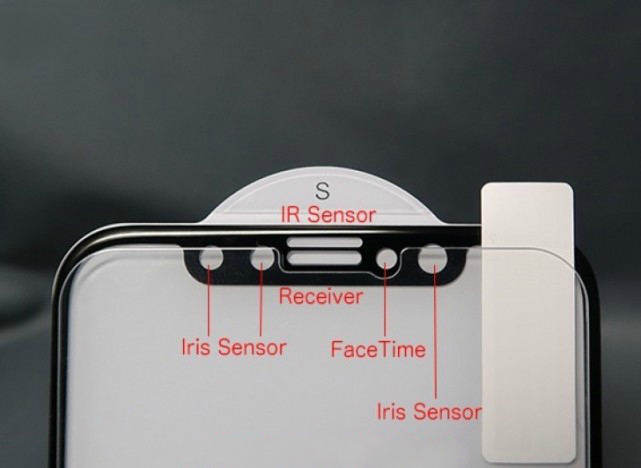 Leaked Apple's smart speaker Homepod code, like "APPS_USING_PEARL", "PEARL_AUTOLOCK", also points to iPhone X, iPhone 8/8 Plus facial recognition. It reveals that Pearl, thought to be the codename of the 3D facial recognition feature, can work normally even if the device is right side up. While nothing is 100% confirmed until the press conference of mysterious iPhone X.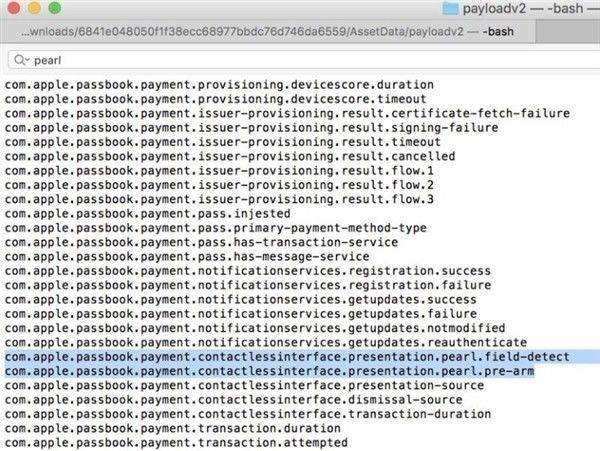 Low Yield of OLED Display
Another factor that attributes to the high price of iPhone X, iPhone 8/8 Plus is the supply constraints of OLED panels and low yield rate on the production line. Though Samsung has been working on curved plane screen for years, special shape cutting is difficult in technology and only 60% OLED can be put on production, not to mention the NG parts in Foxconn. In this case, there is nothing related to moral sense, simply because when the demand increases, price goes higher too. New reports and Apple insiders all believe that iPhone 8 10th anniversary price could start from $1100 to $1200 with the minimum configuration of 64GB, and maybe $1400 for 256GB.
Part 2: Is It Worth to Buy the New iPhone X, iPhone 8/8 Plus?
After discussing so much about iPhone X, iPhone 8/8 Plus, "Should I buy the new iPhone X, iPhone 8/8 Plus" becomes the issue that most people concerned. Based on current iPhone X, iPhone 8/8 Plus rumors and leaks, the price will only grow. After all, iPhone 7 Plus with 256GB sells at $ 946, no wonder why iPhone X, iPhone 8/8 Plus so expensive.
Those who are financially capable and want to experience the new features can put the new device into wish list. Except for the uncertainty of embedded Touch ID, other features have been finalized according to the leaked perspective drawing of Ferrari - code name of iPhone X, iPhone 8/8 Plus or iPhone X Edition, including the vertical dual RCAM, wireless charging, SLP logic board, so users won't be disappointed when Apple releases new products.