2 Ways to Fix iPhone 6s Home Button is Burning Hot and Won't Turn On
by Jenefey Aaron Updated on 2020-04-15 / Update for iPhone6s Tips
A fault in Apple's new iPhone 6s and iPhone 6s Plus has been discussed a lot in Apple communities and Twitter, that is, iPhone 6s turn off by itself and won't turn on with a hot home button. Many of iPhone 6s owners come across the similar problems.
I have had my phone since Friday, and this morning when I woke up the home button was burning hot and the screen is just black… Nothing else is hot, not even the charging port, just the home button is on fire. I have had the phone unplugged for an hour and the button is still on fire…"

-- From JazzieFayy
Just had the same problem on 6s 64gb. Phone was working fine all day. Went to use the phone and it wouldn't power up, just a dark screen, and a very hot home button. I called Apple Support. They ran remote diagnostics and found nothing wrong."

-- From DWadeC
So the common symptoms of this issue include:
iPhone turn off by itself for no reason and won't turn on.
iPhone screen goes black and totally unresponsive to hit home button.
The iPhone 6s touch ID sensor becomes burning hot and unable to touch it.
This is a real issue Apple will have to fix. Right now this issue mostly happens on the new device iPhone 6s (Plus), so some are guessing this may have something to do with 3D Touch feature. Anyway, how should we fix before Apple provides an official solution?
What to do when iPhone 6s Home Button is Really Hot and Won't Turn On?
If your iPhone or other iOS device (iPad, iPod touch) is running into a hot home screen and unresponsive to any touch. Here are 2 feasible methods to try. No data will lose and no jailbreak is required.
Method One: Hard Reset the Device
Perform a hard reset on the device to fix the scorching hot home screen problem. The steps are easy, just hold down the Power and Home button at the same time for 10 seconds around until the device shuts off and begins to restart. Release the buttons when you see Apple logo appear on screen.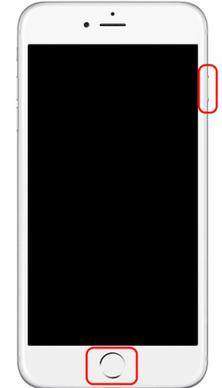 When a hard reset does not do the trick, I recommend you to use Tenorshare ReiBoot to force reboot your iOS device.
Method Two: Use Tenorshare ReiBoot to Force Reboot Device
Tenorshare ReiBoot is a free utility to fix all kinds of iOS issues (iOS 10/9/8/7) such as iPhone is stuck on recovery mode, black screen of death, white apple logo freeze, etc.
Install Tenorshare ReiBoot to your computer, run it and connect your iPhone 6s to Tenorshare ReiBoot. The left button "Enter Recovery Mode" will highlight. Click it and wait for your device enter into recovery mode.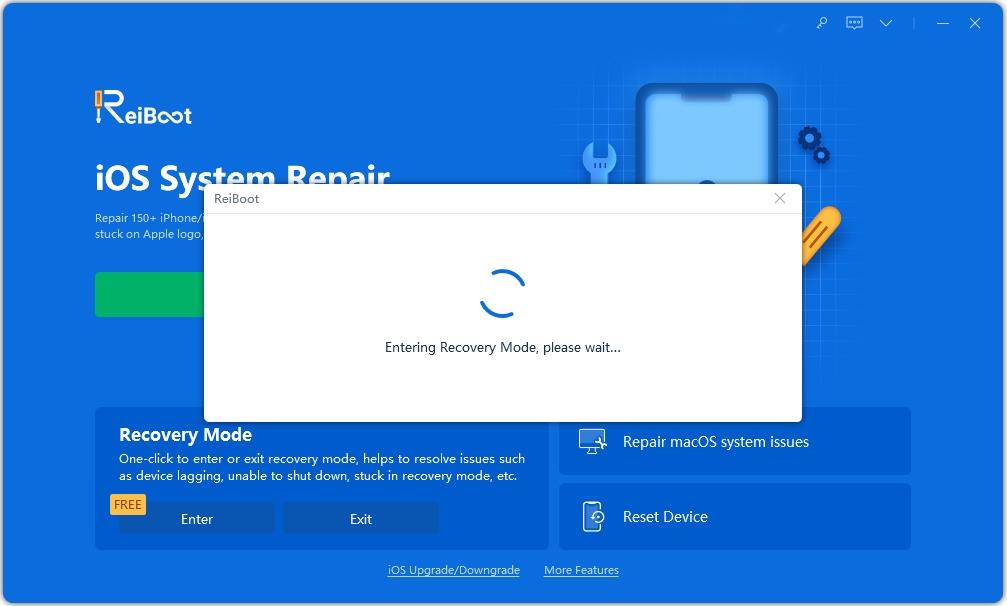 Once the iPhone has entered into recovery mode, please click "Exit Recovery Mode". Tenorshare ReiBoot will force reboot your iPhone to normal state by existing it out of recovery mode.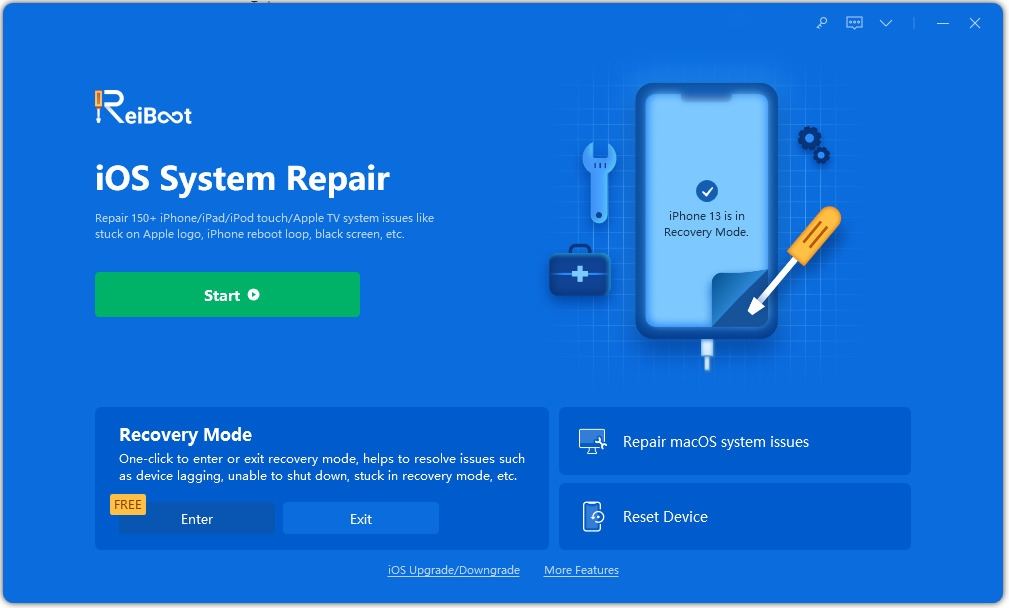 Summary:
We have two methods to handle when iPhone randomly turns off and has a hot touch ID. Most of all, we hope Apple figures this out soon.