3 Easy Ways to Hard Reset An iPhone
A lot of times, you might want to give your iPhone a hard reset due to let's say a sudden change in your device. For instance, when it behaves unnaturally or there's some software malfunction and triggering the crashed apps issue. Also, enticed by the new buzzing iPhone X/XS Max, it is possible that you switch to it shortly and therefore, it gets equally mandatory to hard reset your iPhone. Basically, hard Reset implies deletion of entire region of data present over your iPhone. This way it restores back to its factory state. So that if you hand over your device to anyone, he/she won't be able to get your data accessed. If you too want to know how to hard reset your iPhone then you can reap useful information out of this article. Read on!
The following guide is all about how to factory reset iPhone so you can roll back the changes you have made on your device and start afresh. You'll learn various methods to do that and one of the methods does not even require you to enter a passcode before you can reset the device.
Part 1. What is Hard Reset iPhone?
The word, 'hard' suggests how hard it is going to be on your spine, as you completely have to surrender all your data available on your iPhone. It works pretty well in case you wish to give your device a fresh start or if you're planning to buy a new device. Performing this on your iPhone, the device will return back to the factory state i.e. the state of default settings and the device will be sans any data/settings/files. Ergo, when the need of hard resetting on iPhone arises, you can perform it either from your iPhone or make use of iTunes in that manner. Also, we are going to introduce an interesting way to hard reset iPhone XS/XS Max/XR/X/8/7/6S/6/5S/5/4. Check out the article and learn the useful ways.
Part 2. How to Hard Reset an iPhone?
We are going to introduce you with three different ways on how to do a hard reset your iPhone. Accordingly, you can perform the one feasible to you.
1. Hard Reset iPhone from iPhone Settings
By now, you will be acquainted with the need of hard resetting your iPhone. Which implies that you would have to renew your iPhone's security system aka passcodes, face ID etc. For that, you can resort to erasing all the data, settings and files available on your iOS device by choosing the 'Erase All Contents' feature from iPhone. The following steps will guide you can accomplish hard reset on your iPhone.
Step 1: To initiate the process of hard reset on your iPhone, you need to go to the Settings> locate 'General' and tap on it.
Step 2: From the General option, head towards 'Reset' option. Now search for 'Erase all contents and Settings' and hit on it.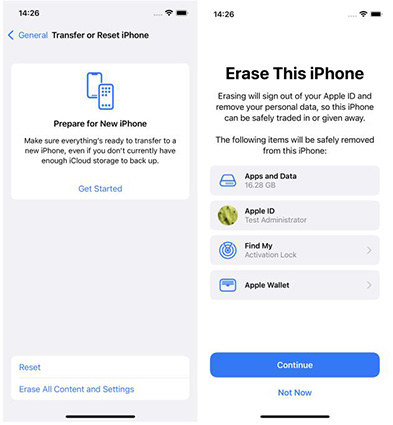 2. Hard Reset iPhone via iTunes Restore
The second alternative of hard resetting your iPhone is via iTunes. You can easily carry out this operation via iTunes. So, for conveniently performing the hard reset your iPhone:
Step 1: The first step is to load iTunes over your iPhone and connect your PC/Mac with your iPhone using a lightning cable.
Step 2: Tap on your device icon appearing on the upper left corner of the iTunes interface. After that, click 'Summary' from the left corner.
Step 3: Choose the 'Restore [your device]' button and you're good to go.

3. Hard Reset iPhone Using Tenorshare 4uKey
Tenorshare 4uKey is a mighty tool allowing you to exercise the power of hard resetting the iPhone. It flared with the ultra-technology, bypasses the passcode from both the Windows/Mac computers. In just a blink of an eye, 4uKey lets users transgress the firm iPhone passcode, Face ID, touch ID etc. Moreover, 4uKey supports the latest iOS 12 operating system and can be used with the iPhone devices like XS/XS Max/XR.
Curious to know how to do a hard reset on your iPhone without any passcode, then make a good use of this comprehensive guide.
Step 1: Launch Tenorshare 4uKey on your Computer
To begin with hard resetting iPhone, you need to download and run UltData on your system. Meanwhile, you can link your iPhone with the computer via a lightning cable. Once the program loads, you will be able to view your device that will be automatically detected. Just tap on 'Start' button.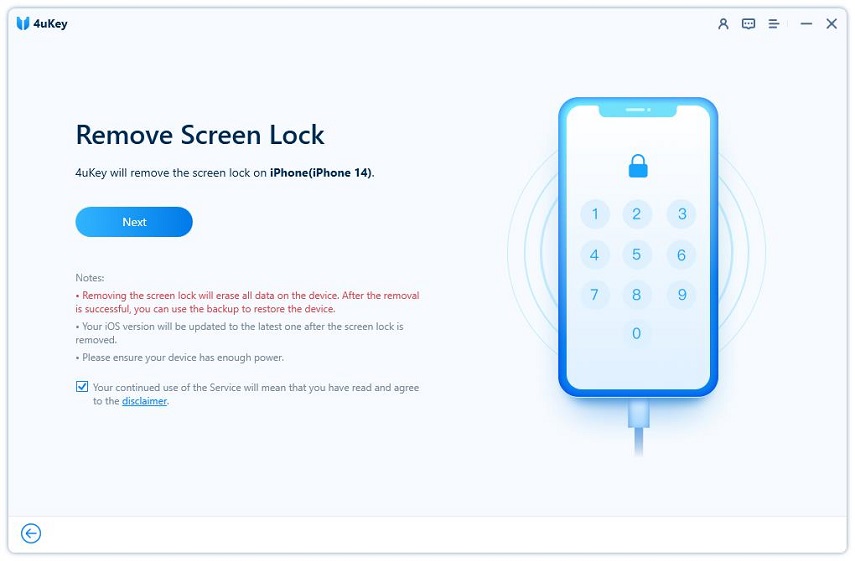 Step 2: Install the firmware on your iPhone
Next up is that an interface will be prompted to download suitable firmware package for your iPhone. All you have to do is, select for a save path and tap on 'Download' to commence the process of downloading.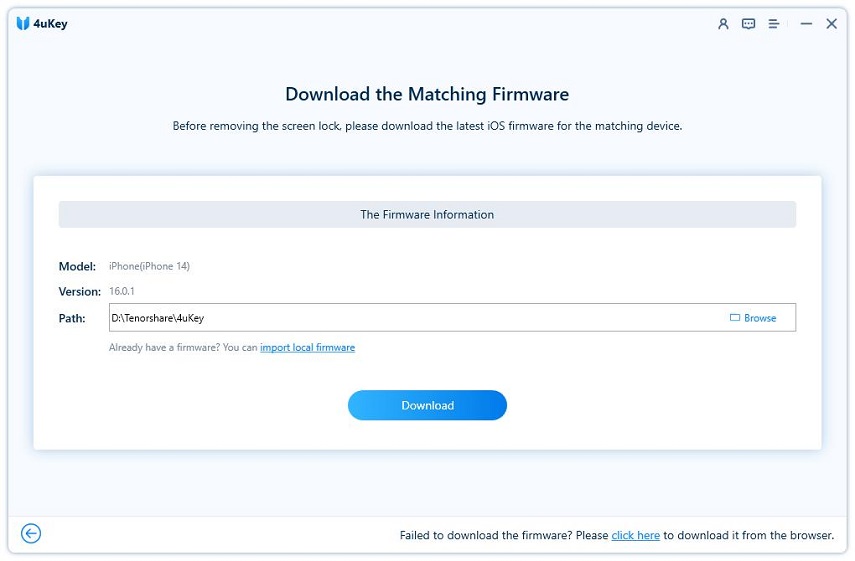 Step 3: Set up your device as new
Once the software gets downloaded, you can press 'Unlock Now' button. This way, you will be able to refurbish your iPhone by getting rid away from any of the Face ID, Touch ID and passcodes settled in the past over your iPhone. So, this was how to hard reset your iPhone via 4uKey.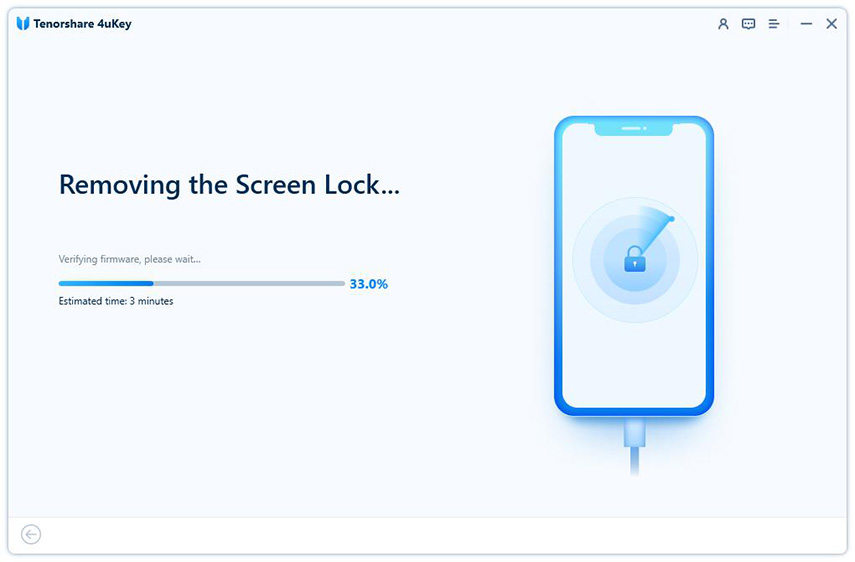 Note: 4uKey gives users the liberty to restore previously used iTunes and iCloud backup of your iOS device. This way, you can even restore the iTunes/iCloud backup used up in your device
Conclusion
So, if you are planning to migrate to the latest iPhone or that your iPhone is strangely behaving then you know what to do! Simply, perform the hard reset on your iPhone. We've provided with 3 ways that covers how to hard reset an iPhone. And if you do not have the passcode in hand, then Tenorshare 4uKey can save you from the blues of getting locked out. It supports almost all the devices and swiftly works with the latest devices. Let us know which method suited you perfectly over the comments section.