How to Fix the WiFi Keeps Getting Disconnected Issue on iPhone 6
by Jenefey Aaron Updated on 2019-07-25 / Update for iPhone Tips
If you have an iPhone 6 and if it often gets disconnected from your WiFi network automatically, then you are not alone. There are many other users who have also reported the same issue wherein the WiFi keeps getting disconnected every now and then on an iPhone 6.
The exact issue is that WiFi gets dropped every few minutes on the iPhone and then it also asks you to input the WiFi password each time you connect to it although you have asked the phone to remember the password for you.
This is a network issue on your iPhone 6 and it must be resolved as soon as possible or you will spend all of your time trying to get your iPhone connected to your WiFi network.
There are some ways you could fix the issue on your iPhone and we have listed those down for you in this guide.
Method 1: Force Restart the iPhone
A possible fix could be force restarting the iPhone. What this does is it forces your iPhone to reboot. To do that, close all the apps on your iPhone. Hold down both Power button and Home button for a few seconds and you will see the Apple logo on your screen. Your iPhone should now force restart.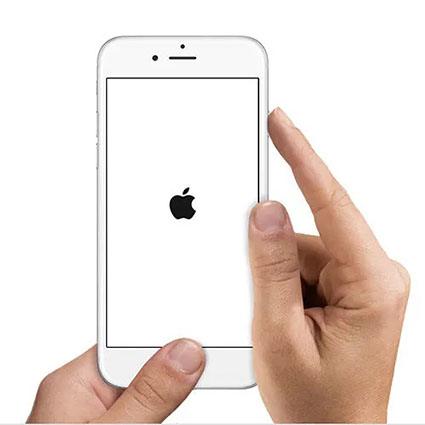 Method 2: Forget the WiFi Network and Connect to it Again
Another possible fix is to make your iPhone forget the WiFi network you're trying to connect to and then re-connect to it.
To do that:
1.Tap on Settings on the springboard of your iPhone to launch the settings menu.
2. Tap on Wi-Fi on the following screen to open WiFi settings menu. That's where you can see all of the WiFi networks your iPhone can connect to.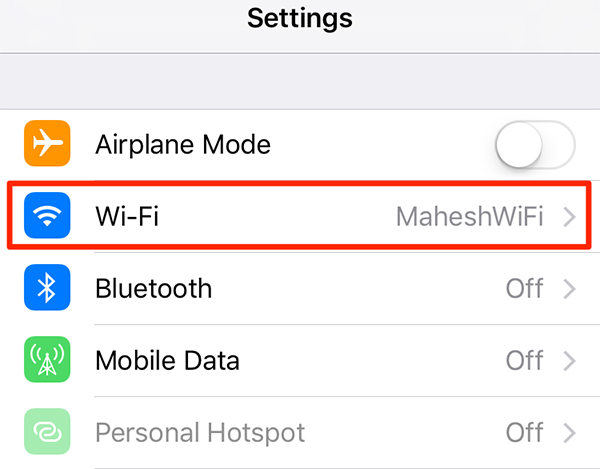 3. Tap on the name of the WiFi network you are having issues connecting to.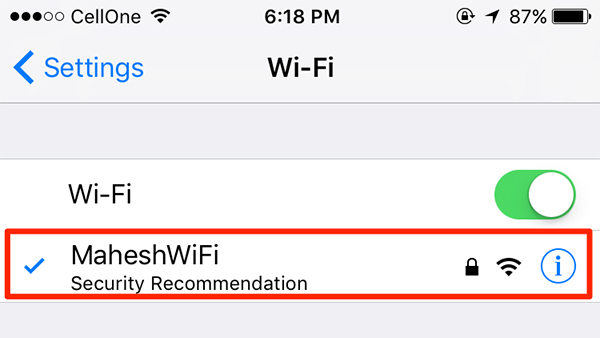 4. On the following screen, tap on the option that says Forget This Network. What it will do is it will make your iPhone forget the password and other details of the selected WiFi network. Basically it just clears all the data of the selected WiFi network from your iPhone.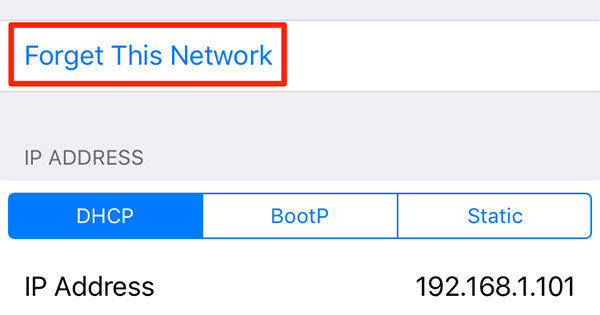 5. Once the WiFi network has been forgotten, click on it in the WiFi menu and enter the password to connect to it. Use WiFi for some time and see if it gets disconnected. If it doesn't, you're good to go.
Method 3: Turn Off WiFi Networking on Location Services
While this does not actually control your WiFi network, it is still something you can do to see if it solves the issue for you.
1.Tap on Settings on the homescreen of your iPhone to launch the settings menu.
2. Tap on Privacy on the following screen to open the privacy settings menu.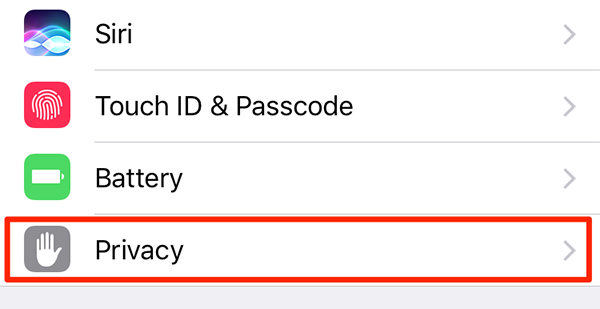 3. Tap on Location Services on the screen that follows to open location settings.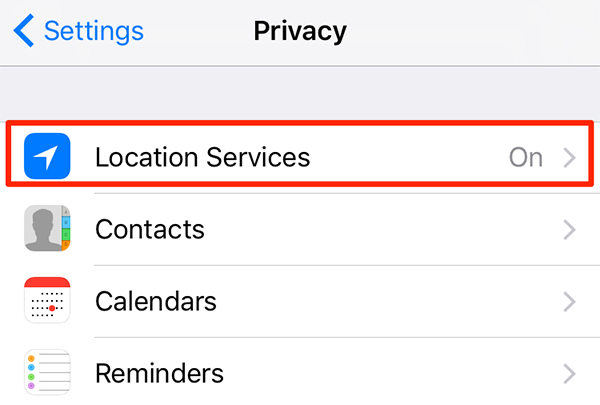 4. On the following screen, tap on System Services to open the system services settings menu.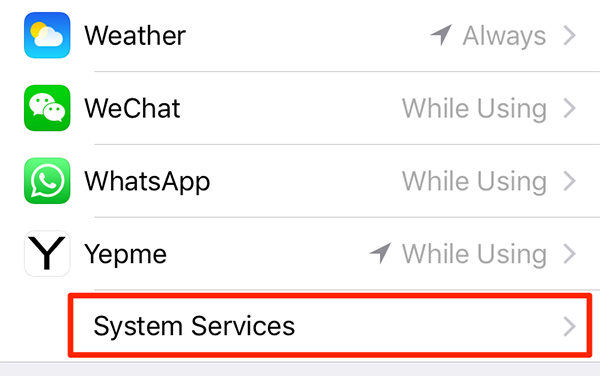 5. On the following screen, turn the toggle for Wi-Fi Networking to OFF position. It will disable the feature on your iPhone.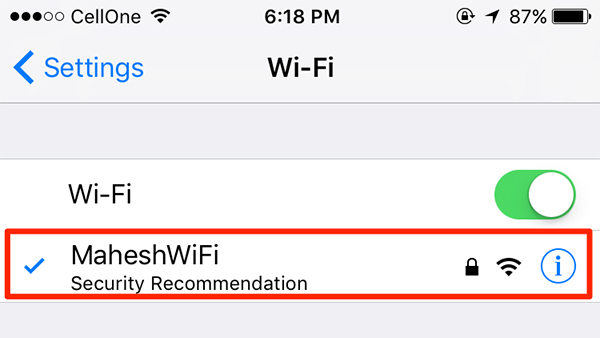 6. Connect to your WiFi network and see if it works fine now.
Method 4: Fix iPhone 6/6s WiFi Disconnected Issue with Tenorshare ReiBoot
If the method above didn't work, then the WiFi disconnected issues seems related to your operating system. An efficient way to solve this problem is fix your iOS with Reiboot. Here's how to do that:
1. Run Tenorshare ReiBoot after installing. Connect your iPhone to computer with an USB cable and click "Fix All iOS Stuck" section in the main interface.
2. After Tenorshare ReiBoot detect your device, Click "Repair Now" to start downloading the firmware package.
3. Once the firmware package is downloaded completed and successfully. Click "Start Repair" to start system recovery. After the repairing process, your iPhone will boot up normally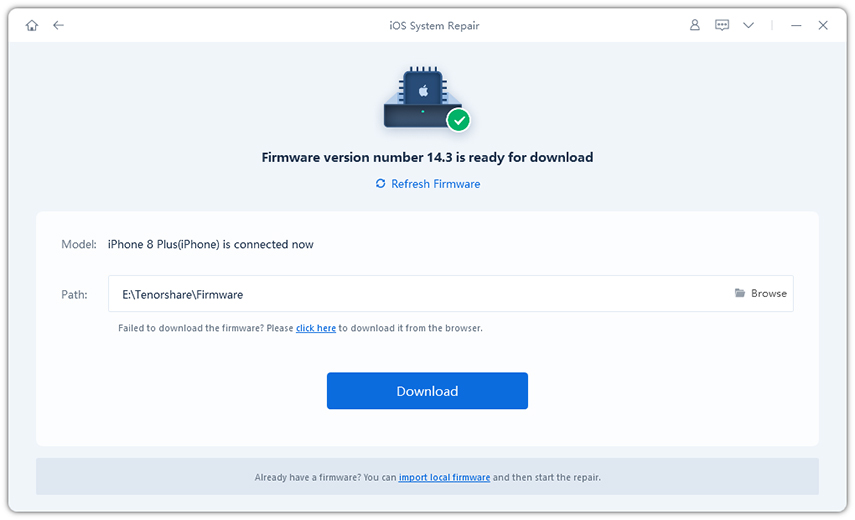 You are done. Now that your iPhone 6 has been set up as a fresh device, you will likely have no issues with anything on it. Let us know what method worked for you!