Personal phone users might never think about it, but for companies or organizations which implement a policy where all employees should use few specific apps on a specific brand of phone, there's a question on how to configure a bulk load of devices so that all of them meet the pre-set specifications. Setting them one by one will take the IT departments tons of time and with a wide margin of error, especially if the number of devices to set up is large.
In the case of using iOS devices in bulk, like for example a school that decides to use iPads in class, or a delivery company that uses iPhone for their agents, there is an application called iPhone Configuration Utility that can help them manage everything.
But if you are using one tool that controls many devices, the risk is also multiplied. What can you do if the iPhone Configuration Utility shows a sign of error?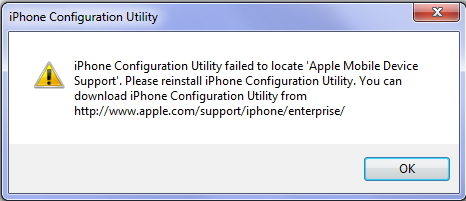 What is iPhone Configuration Utility?
Despite bearing iPhone in the name, iPhone Configuration Utility is a tool to manage iOS devices (iPads, iPhones, and iPod Touches) in a large-scale users environments. This tool is available for macOS and Windows. It is similar to the Mac-only Apple Configurator which is being endorsed more by Apple.
The iPhone Configuration Utility offers the following features:
Creating, editing and installing configuration profiles
Installing provisioning profiles
Installing unpacked .app bundles (without IPA container)
Viewing syslog of the connected device
The iPhone Wiki describe "Configuration Profile" as a set of restrictions and settings that allow the device to work with corporate infrastructure and conform to the established IT policy. It can include email and Exchange accounts, Wi-Fi settings, digital certificates, passcode lock and password complexity requirements, etc.
But it turns out that the tool can also benefit normal users as it gives them the ability to get internet access on certain carriers without a data plan by setting custom APN and configuring a proxy for cellular data. Some carriers disable this ability in Settings within their bundle.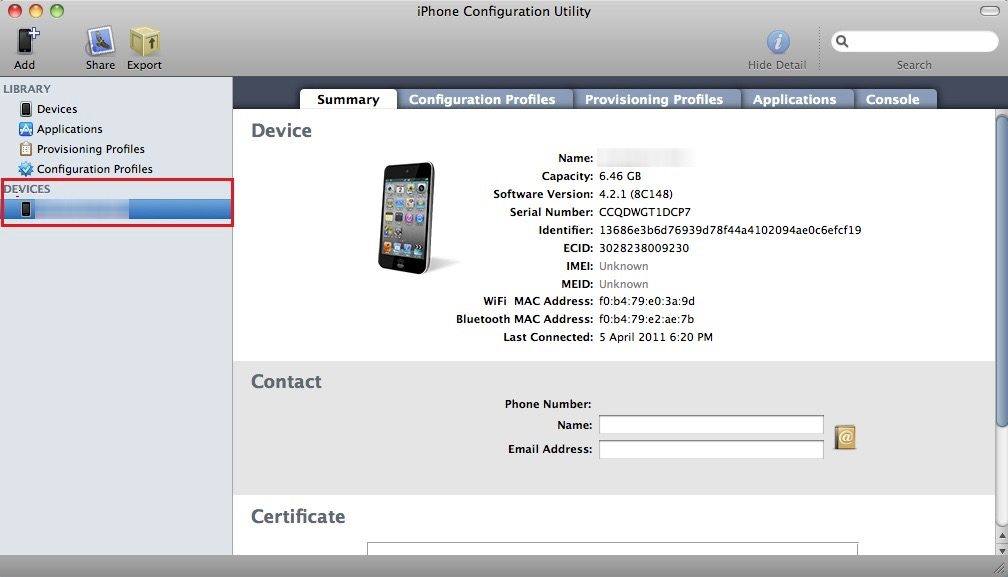 The Problem and How to Fix iPhone Configuration Utility Efficiently
Some users reported that iPhone Configuration Utility not running/launch or iPhone Configuration Utility failed to locate Apple Mobile Device Support. They've tried to uninstall and reinstall the app with no luck. It appears that the problem is related to .NET framework and authority to access an RSA key container.

If you are one of them, here's the better way to fix the problem.

Delete the "C:\Documents and Settings\%username%\Application Data\Microsoft\Crypto\RSA" directory (sans quote). Everything should be back to normal, and you will be able to launch iPCU again successfully.

Due to the different settings between Windows version, this directory location might look slightly different like this: "C:\Documents and Settings\%username%\AppData\Roaming\Microsoft\Crypto\RSA" (sans quote).
Bottom Line
Messing around with iPhone configurations always comes with the risk of losing your data. To protect your precious data, you could use the help of Tenorshare iPhone Data Recovery. This tool is the ultimate solution to recover all data on iPhone, a life saver for people lost photos, contacts, messages, notes, etc.
Free Download
For Win 10/8.1/8/7/XP
Secure Download
Free Download
For macOS 10.13 and below
Secure Download
Related Articles
comments powered by