3 Best Google Chromecast Apps in 2023 You Can't Miss
by Jenefey Aaron Updated on 2021-12-30 / Update for iOS App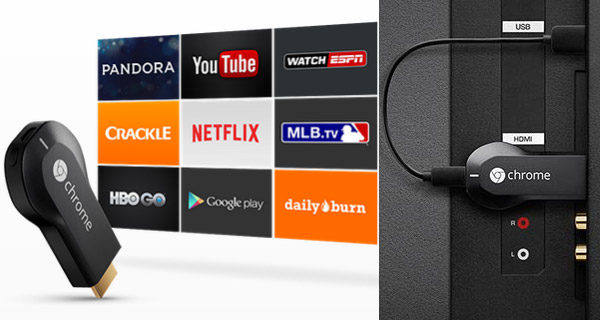 Google's Chromecast is a media streaming device that casts your favorite TV shows, movies, music and games from a smartphone or computer to your TV. It acts as a transmitter between mobile video apps you already have and your TV. With Wi-Fi connected, your Android/iOS phone or pad broadcast movies and shows streaming to Chromecast, which then will be displayed on big screen TV.
To enable a better enjoyment, a fully-supportive Chromecast app is necessary. Considering saving your precious time from searching 2017 best Chromecast media apps online, we have concluded top 3 Chromecast apps available for both Android and iOS devices below, as well as the popular Chromecast apps list for your reference.
Netflix: Download for Android & iOS
Price: First month free/$7.99 for 1 screen/$9.99 for 2 screens/$11.99 for 4 screens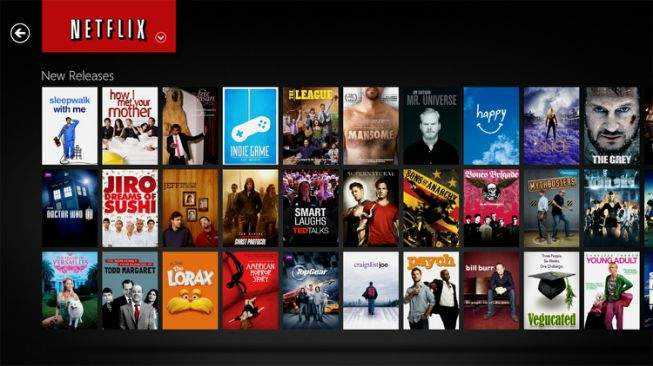 Netflix is definitely one of the 2017 must-have Chromecast apps to try. With thousands of TV episodes, movies, documentaries and its original series can be accessed to, Netflix delivers the best experiences for TV fans at anywhere and anytime, and it does a good job in keeping with the latest trends. Free download it from App Market and join the membership to start enjoying immediately on your laptop, phone and tablet. And now, thanks to Chromecast, you can view all Netflix videos on a bigger screen TV wirelessly. With the unlimited TV programs, films and one-month free trial policy, Netflix is widely regarded as the best chromecast app for android and iOS in 2017.
YouTube: Download for Android and iOS
Price: Free/$9.99 for Android/$12.99 for iOS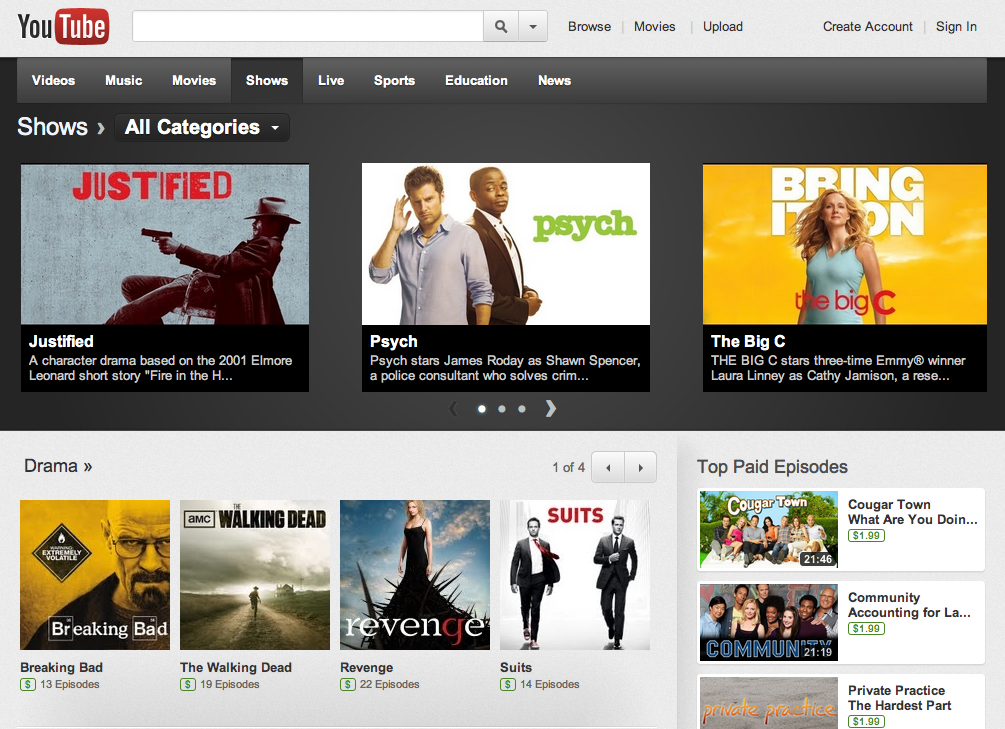 Everyone knows YouTube especially in 2017. Since it's also owned by Google, streaming videos to TV with Chromecast is a matter of seconds from when finding a desired video. The fantastic feature of YouTube is one can make and broadcast videos on the Internet without restriction, also, watch and share as he/she likes. Tons of channels are available under your finger, including gaming, music, sports, news, live shows, trending, etc. The $9.99 subscription covers Android and online website, allows you to watch any videos without ads and download offline on any mobile devices. However, the price goes up to $12.99 for iOS due to 30 percent cut of subscription revenue. Anyway, YouTube still stands out as one of the 3 best Chromecast apps in this post.
Plex: Download for Android and iOS
Price: Free/$4.99 for monthly pass/$39.99 for yearly pass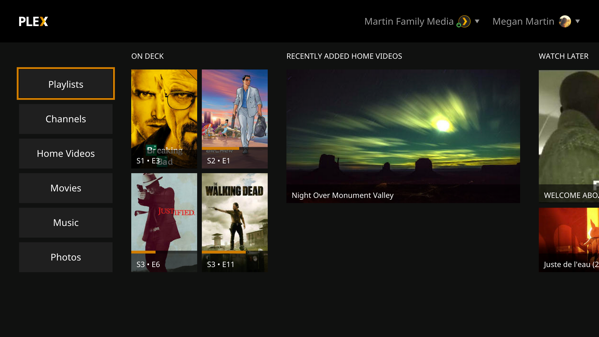 Plex is a media sever and player app to give users instant access to videos, music, TV shows and photo collections on computers, smartphones, tablets, etc. It also lets you fling any media files to TV via Chromecast. The Plex Media Server is free to use as well as the Plex Website App. However, Plex for some devices have one-time, in-app purchases to unlock and activate the App. Once set up, you will be able to use the full functionality to organize and share your movies and other files wherever you are. With Plex and Chromecast on hand, you can stream whatever you are viewing on your mobile phone or tablets to the big screen without cables. Now it has become the widely known Chromecast app download for Windows/Mac OS /Android/iOS devices.
Other 2017 Great Chromecast Apps for iPhone/iPad and Android Devices
Thanks to the all-devices-compatible policy, Google's Chromecast can run on Android tablets and smartphones, iPhone, iPad and Windows or Mac OS X computers, and many new Chromecast-enabled apps have been springing up frequently, making user hard to distinguish which one is the best Chromecast apps in 2017 worth trying. Here we have searched around and find below applications you can also take into consideration to help build your Chromecast app collection.
For TV Shows & Movies:
Google Play
HBO Now
Hulu
BBC iPlayer
Spotify
AllCast
Pocket Casts
Sling
For Music & Audio:
Pandora
iHeartRadio
YouTube Music
Extra Tip: How to Block and Remove Ads on Chromecast Enabled Apps When Watching Videos?
I understand that most of you don't want to be bothered by the ads when watching videos, neither do I. So I would like to introduce a total FREE ads-blocker app called Tenorshare iCareFone to create an ads-free environment for you. YouTube and other video apps which mentioned above, also provide users an option to unable pop-up advertisements with paid subscription services. This is a good solution but we could not say it's the best way.
The freeware Tenorshare iCareFone supports you to intercept global ads and Safari ads at the same time. With 35,000 preinstalled blocking rules, it can purify most of games ads, video ads, pop-up ads, banner ads, and etc. Don't be hesitating to give it a shot if you have already been tired of the annoying advertising.
Download Tenorshare iCareFone APP from App Store:
https://itunes.apple.com/us/app/icarefone-remove-in-app-and-browser-ads/id1156047132?mt=8