2 Ways to Stop iOS 16/15 Update While Downloading
by Jenefey Aaron Updated on 2023-06-20 / Update for iOS 12
Since the new iOS 16/15 has launched, a lot of users are trying to update their iOS. It is possible that you are one of them! But if you just don't agree with the new version of the iOS then it will be better for you to revert back to the older version you were using. You can always stop the update process if you don't want it. If the update has already completed then just revert back to iOS 11 or if you changed your mind during the process then delete the downloaded firmware to stop the procedure midway. So, how to cancel iOS 16/15 update, the procedures are mentioned below.
Part 1: How to Cancel iOS 16/15 Update while Downloading
If you start updating the iOS without making sure that you have enough storage or just forgot to make the backups then you must cancel the procedure midway to protect those files. But canceling such procedure midway is not very easy; you have to make sure that you are doing it properly. So, how to cancel iOS 16/15 update while downloading? The procedure is mentioned below:
Step 1: Delete Downloaded iOS 16/15 Firmware
As I was saying earlier, it is always a very difficult decision to change the OS. A lot of people try to do it without knowing the exact procedure or without making any kind of preparations and in the end, they face horrible consequences.
Basically, in such situations, it would best for your stop the update altogether to protect your device. But for that, you need to know how to stop iOS 12 update:
1. Go to your iPhone and head to Settings.
2. Find the option called "Software Update" to check the status. Step 3: Now tap
3. After the software download finishes, tap "Later" to postpone the update.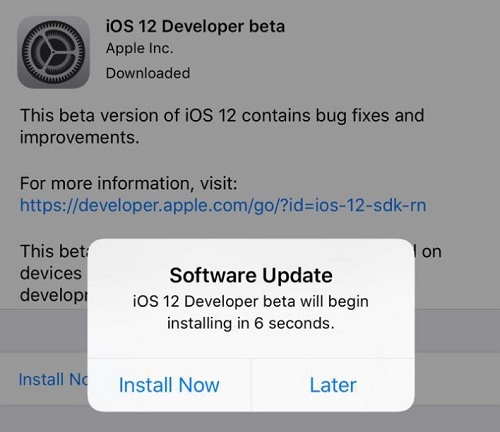 4. Now go to Settings again.
5. Now, you have to open "iPhone Storage" via "General". In the older versions of iOS, it will be called "Storage & iCloud Usage".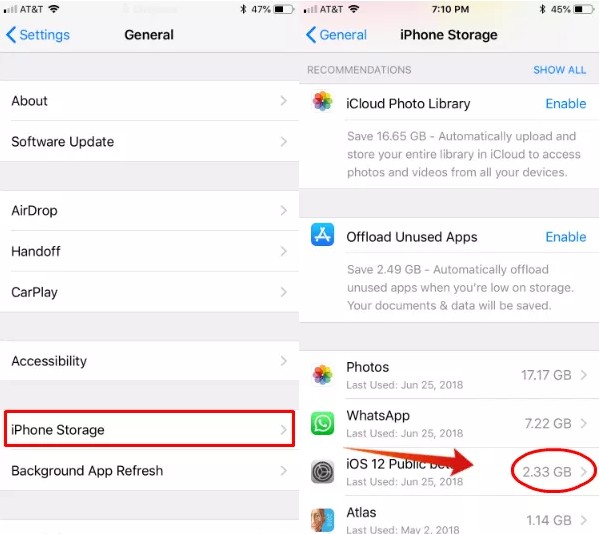 6: Now, just locate iOS, it will send you to the "Software Update" page where you will be able to delete the update.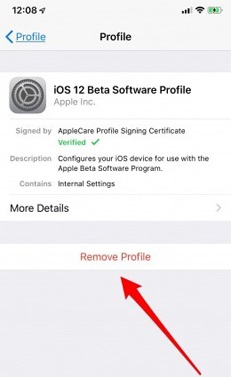 This is how to stop software update on iPhone. This procedure works really well and effective if you are stuck in the middle of an update or you just decided that you don't actually need the update. Then it will be easier for you to stop the update completely, where your other option will be to complete the update and then revert back to the older version of iOS. It will be very time consuming and complicated for you.
Step 2: Disable Automatic Updates for iOS 16/15
With Automatic Updates on iOS, most people are irritated. What this new feature does is that it automatically downloads any available updates in the background of your iOS device and will constantly send notifications to install it until you do it.
So, if you are also troubled by these notifications and the whole updating process then you should learn how to disable iOS 16/15 update. Just learn the following steps.
1. Open your iPhone and go to Settings.
2. Then, head for the "iTunes & App Store".
3. Now, you just have to find the option called "Automatic Downloads" and turn off "Updates" inside it.
This is a very simple procedure and it will stop automatic updates on your iPhone.
Don't Miss:
How to Downgrade iOS 12 to iOS 11
How to Fix iPhone Recovery Mode on iOS 12
Part 2: How to Cancel iOS 16/15 Update if you Already Installed
After watching the glowing reviews of the new iOS 16/15 you just updated the iPhone but now you are just not feeling it, you are thinking that the older one was better? So, you better downgrade the iOS immediately because after Apple stops signing in for iOS 11 then you will have no other option but to use the updated iOS 16/15.
So, it will be best if you use an iPhone System Recovery Software - iBoot to downgrade from iOS. After Apple starts forcing the user's to use iOS 12, it will be impossible for you to revert back to the older version. This is how to use ReiBoot:
1. Download and install ReiBoot on your computer. Both PC and Mac versions are available.
2. Plug in your target iPhone to your computer with a USB cable.
3. After detection, tap "Fix All iOS Stuck".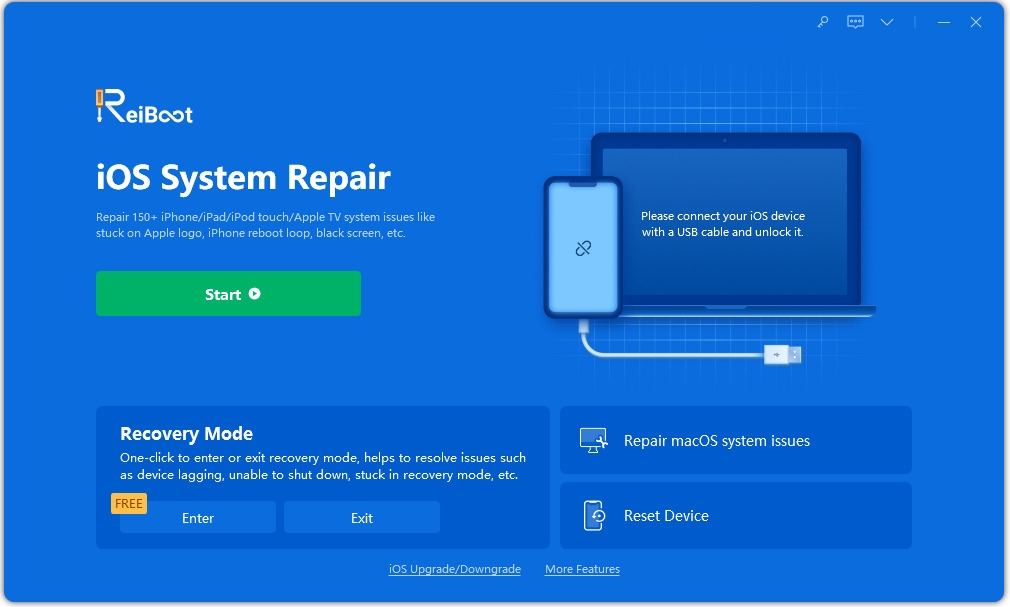 4. Again tap "Repair Now".
5. Now, ReiBoot will automatically provide the latest iOS firmware. Tap "Download" after providing the destination.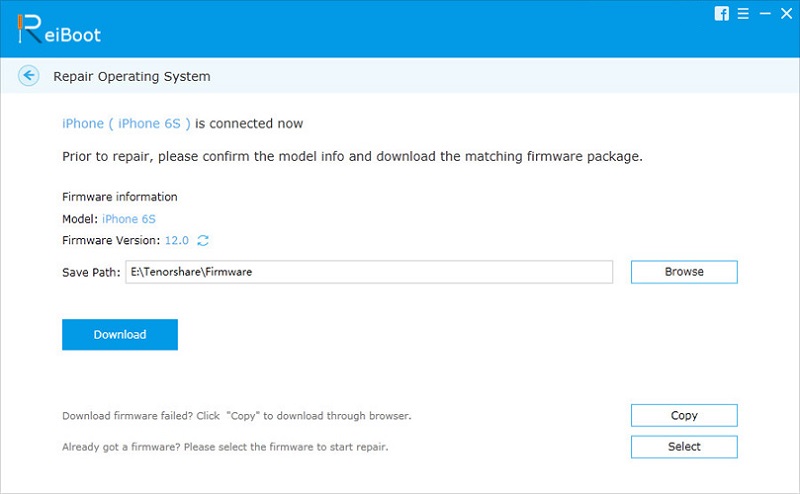 6: After downloading, tap "Start Repair" and it's done!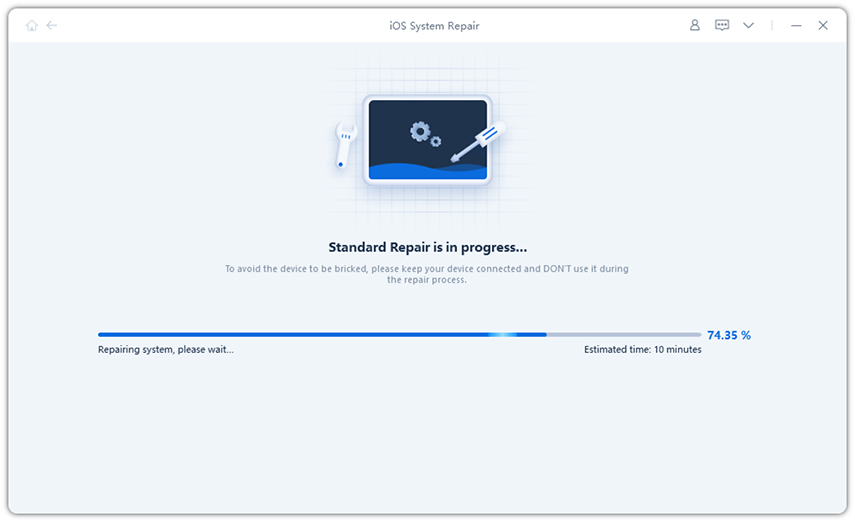 This is how to downgrade iOS on iPhone using Tenorshare ReiBoot.
Conclusion
If you don't like the new version of the iOS then just don't use it, but it will be easier for you to stop the process in the middle by deleting the updated firmware. As after the download is completed, you have to download the previous firmware and then install it again depending on Apple. If the company is allowing the iOS 11 sign-in then you will be able to do it, if not you will be stuck with the new one. We highly recommend Tenorshare ReiBootif you are in need of a downgrade. Go for it!