iPhone Runs Slow on iOS 10, How to Do
by Jenefey Aaron Updated on 2019-07-25 / Update for Optimize iOS
After downloading and installing iOS 10, many iPhone users have come up with complains of iPhone running slow on iOS 10. Users are dissatisfied with the slow performance that iOS 10 has caused. Now most users are suffering annoying lag, choppiness in interactions, delayed response from the user interface and general performance degradation.
This can be a frustrating experience, but there are a few tips and tweaks you can take to immediately improve iPhone performance on iOS 10 and effectively speeding up the sluggish iPhone as out from factory. Keep reading on and get the most suitable way to speed up your iPhone, applied for iPhone 7/7 Plus, iPhone SE, iPhone 6s/6s Plus, iPhone 6/6 Plus, iPhone 5s/5c/5, and other iOS devices.
6 Tips to Fix iOS 10 Lag and Slow Performance on iPhone
Method 1: Speed Up iOS 10 by Reducing Transparency
Some devices seem to struggle to render visual effects on iOS 10, by disabling transparency you can speed up the general interactivity of iOS on any iPhone.
1. Open the Settings app on your iPhone, and navigate to General > Accessibility.
2. Scroll down and tap on Increase Contrast.
3. Tap on the Reduce Transparency toggle to enable it.
Method 2: Speed Up iOS 10 by Reducing Motion
iOS includes a number of animations and motion related effects like parallax that aren't very important, especially if you're facing performance issues or noticing lag on your device.
You can disable these motion effects by going to Settings > General > Accessibility > Reduce Motion and turn on the toggle.

Method 3: Boost iOS 10 Performance by Disabling Background App Refresh
Background App Refresh is an interesting feature that allows background app activity in iOS, but while it's well intentioned it can lead to a decrease in device performance. Though it's a great feature, but you don't need it for every app. To disable Background App Refresh, follow the steps below.
1. In the Settings app of iOS, go to "General"
2. Find "Background App Refresh" and turn the feature to the OFF position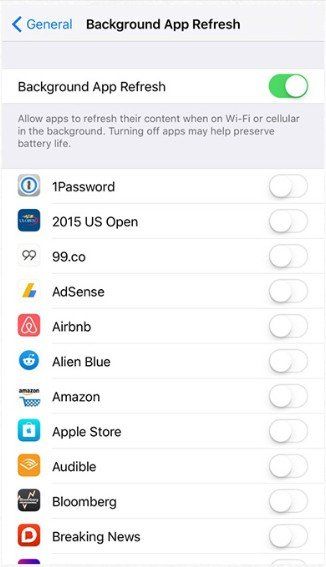 Method 4: Boost iOS 10 by Disabling Spotlight Search
Spotlight allows you to search a lot of types of content like Applications, Contacts, Music, Podcasts, Mails, Events etc., when you might use it only for contacts, applications, and music. It means that there would be overheads to index content on your device.
So uncheck the apps you don't want to search by going to Settings > General > Spotlight Search.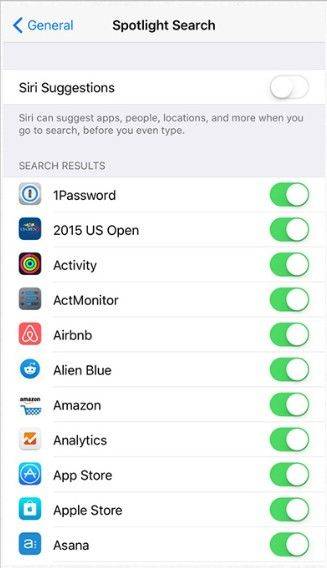 Method 5: Improve iOS 10 by Disabling Siri Suggestions
This is probably the hardest feature to turn off, because Siri Suggestions is one of the most notable new abilities and interesting features in iOS 10. But, unfortunately, it also slows down iOS (at least on some hardware), and turning it off has an immediately noticeable increase in speed.
1. Open the Settings app and go to "General"
2. Select "Spotlight Suggestions"
3. Flip the switch for "Siri Suggestions" to the OFF position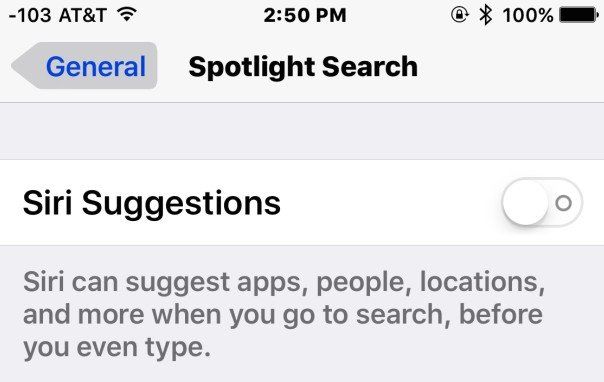 Method 6: Improve iOS 10 by iPhone Care Pro
The above 5 solutions just helps a little to fix iOS 10 slow performance. For deep speed regain on iPhone, a third-party tool will works out much better. Tenorshare iPhone Care Pro is the professional software to speed up and clean up iPhone, which also contributes to fix all iOS problems and optimize your iOS system.
With this program, you can clean up all unnecessary files in your iPhone and reclaim up to 60% space as well as make your iOS 10 operating system 10X faster after cleanup. With the one-click approach on this software, it can totally speed up iPhone with iOS 10 and optimize your iPhone to the best. And you can also do:
1. One-click to clean up unnecessary files, allow selecting files to remove by your own.
2. Support to scan and clean files like call history, messages, browsing history, safari cookies/caches/history, webmail caches, active apps, iOS notifications, app residual files, app cookies/caches/temp files/crash logs, photo caches, iTunes radio caches, user storage files and more.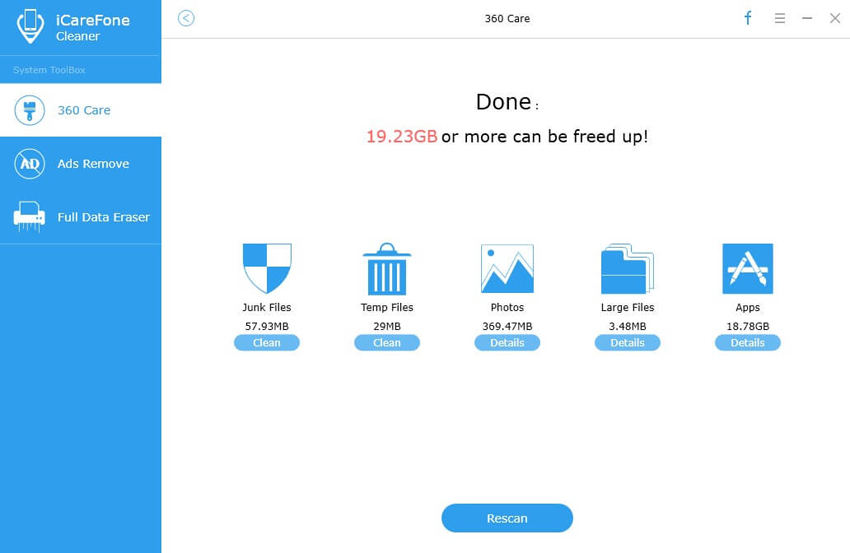 That's all for the tips for iPhone runs slow on iOS 10. Other iOS system tuneup issues, please view Tenorshare website for more help.