Top 5 Free Ad Blocker for iOS 17/16/15
by Jenefey Aaron Updated on 2023-10-25 / Update for iOS App
Apple is one of the companies in the world who put user's privacy on the top of their top priority list. That's why it's only natural if they introduced ad blocker technology as an important part of their ecosystem's features.
Even though this particular feature draws controversy among users, as long as the whole ad experience is improved, especially on mobile devices, ad blockers will always be popular.
There are many ad blocker app alternatives available and choosing one that fit your needs can be a daunting and time-consuming task. That's why we compile the top five ad blocker for you to choose.
What Makes the Best iOS Ad Blocker?
What qualities should you look for when you are trying to choose the best ad blocker for iOS? Since each app has its unique approach to blocking the advertisements, the best app should be able to prevent intrusive advertisements and never take money from marketers to have their ads whitelisted.
They are also should give users the ability to allow unobtrusive mobile-friendly ads. Because at the end of the day, content creators have to make money to be able to survive and continue delivering great content to their audience - us.
5 Free iOS Ads Blockers for iPhone and iPad
With that being said, here are the top 5 list of best iOS ad blockers for iPhone 15/14/13/12 and iPad. Please note that the list is not in order of importance.
1) Crystal by Dean Murphy
When the content blocker feature was first introduced in iOS 9, Crystal was one of the first apps that join the crowd. The app blocks ads, user tracking and "general website annoyances". It also claims that it can speed up your browsing, boost battery life and use up to 50% less data.

You can download Crystal here.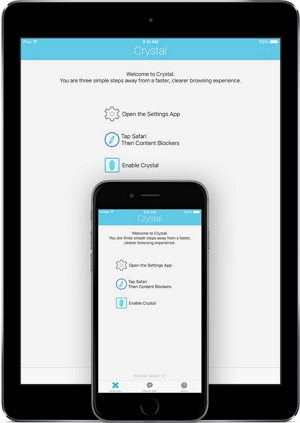 2) 1Blocker by Salavat Khanov
Those who prefer deep customization, you might want to look at 1Blocker. The app allows you to add websites to either a whitelist or blacklist. It comes with 28,000 preinstalled blockers, and you can also block other web elements like social widgets, share buttons, EU cookie law notices, custom web fonts and adult websites.

Advanced users can create their own blockers with its web editing tool.

The app is available for iOS and macOS for free, with an in-app purchase of $2.99 to unlock all of the features.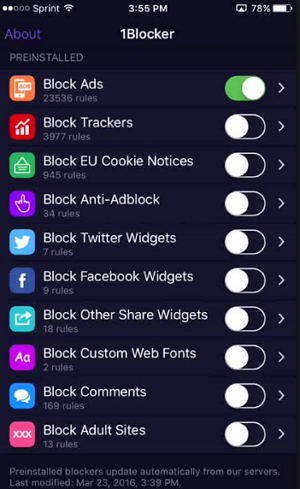 3) Focus by Firefox
Having been in the browser business for a long time, the developer behind Firefox must know a thing or two about the internet ads. That's why they build Focus . It's a simple to use app blocker which also blocks trackers such as ad trackers, analytics trackers, social trackers, "other content trackers", and web fonts.

The app aims to improve the privacy and performance of your Apple devices. And as a bonus, it will also reduce mobile data usage. The app is free to use.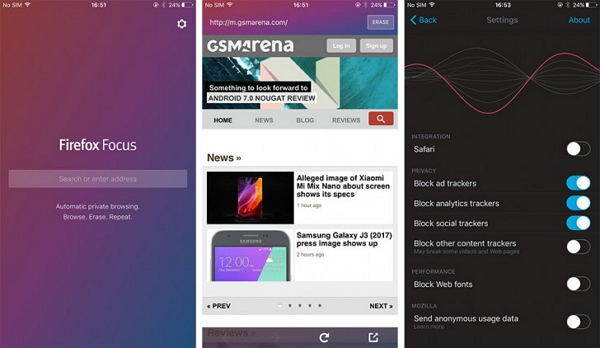 4) Disconnect by Disconnect
To stand out from the crowd, Disconnect offers several powerful tools for iOS devices. One of them is the ability to block privacy-invasive trackers inside Safari. Inside Safari, the app also accelerates page load speeds by up to 44% and reduces bandwidth by up to 39% depending on your device usage.

The New York Times named Disconnect as the Favorite Privacy Tool. It provides protection for iOS, Android and desktop browsers like Chrome, Firefox, Safari, and Opera.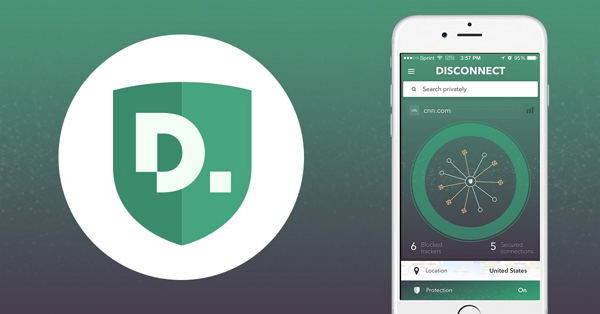 There are two versions of the app: free and paid upgrade. The free version can be downloaded here
5) Umbra by MoboTap Inc.
This ad blocker was developed by the same team that built the popular Dolphin browser. Umbra blocks ads, speeds up page loading, and save on data and battery. It also lets you create your own blocking rules

There's the free version of Umbra that you can download here(加no follow). If you're thinking of upgrading, there's Umbra Pro that you can try.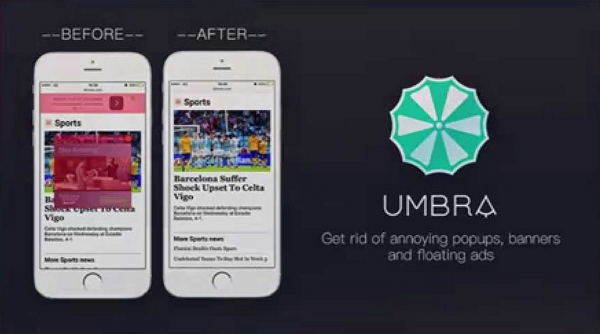 Bonus: Tenorshare iCareFone for iOS – Best iOS Ads Blocker for iPhone and iPad
Tenorshare iCareFone is one of the best free ad blocker app for both iPhone and iPad. Within only one click, Tenorshare iCareFone can smartly block ads from games, apps, and Safari (also work for Chrome, Firefox, Opera, etc.). It has strong ads filters, easy to use, and comes with privacy protector and the ability to block pictures and special fonts.
The app is also family friendly because it blocks 7000+ adult sites to protect your children from negative website and information.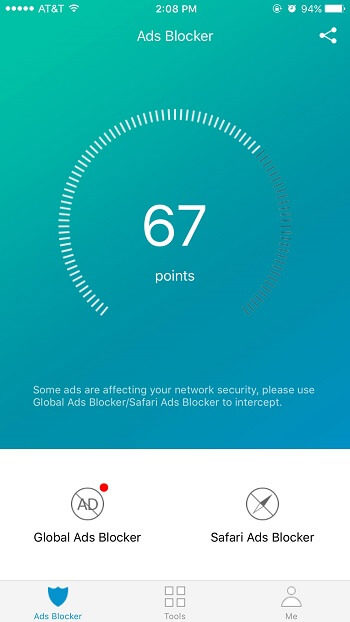 Tenorshare iCareFone is best Ads blocker for iOS 17/16/15 that you can't miss. Just free download it and have a try on it. If you have other Ads blocker apps, please let us know in the comments.