How to Remove Google Lock (FRP) from Samsung Devices
If you buy a locked second-hand Samsung device and don't know the credentials, or you just forgot the Google account and password. No matter what reasons here, Tenorshare 4uKey for Android can help you implement Samsung FRP bypass on both Win and Mac within 5 minutes.
Available for macOS 10.10 or later
Available for Windows 11/10/8.1/8/7
Step 1: Connect Samsung Device
After installing 4uKey for Android on your computer, connect your Samsung device then choose the feature "Remove Google Lock(FRP)".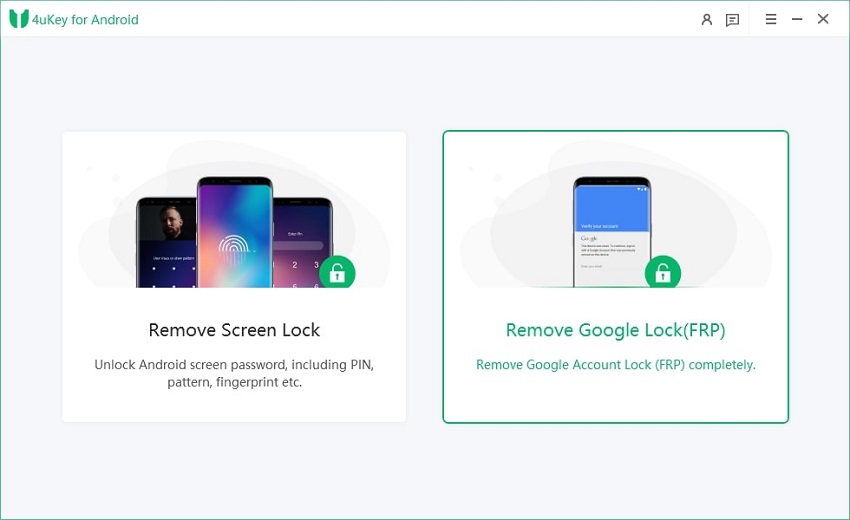 Step 2: Select Device OS Version
Now, you will jump to next screen. Please select the OS version of your Samsung device and click "Start". If you don't know, click on the below "Don't know the device OS version?" to check.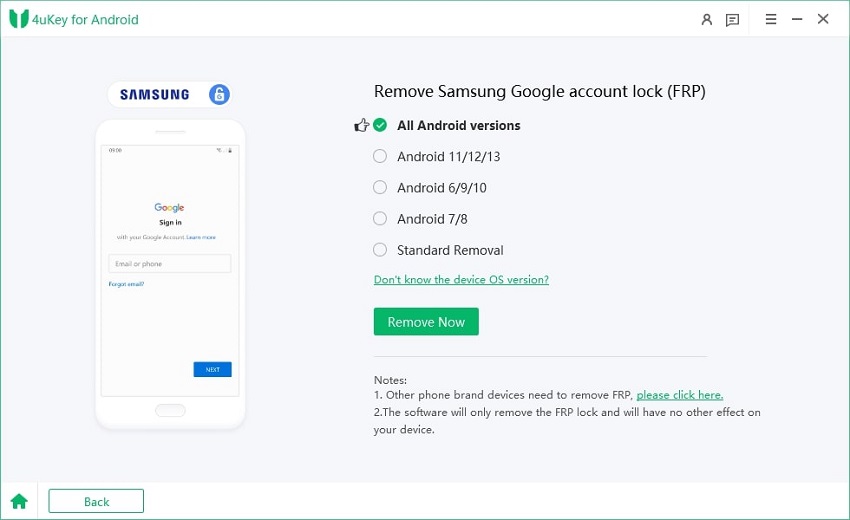 To continue, confirm the device system version and make sure your Samsung has been connected to Wifi and is on the Google lock or Pin lock page. Then click on "Send Notification".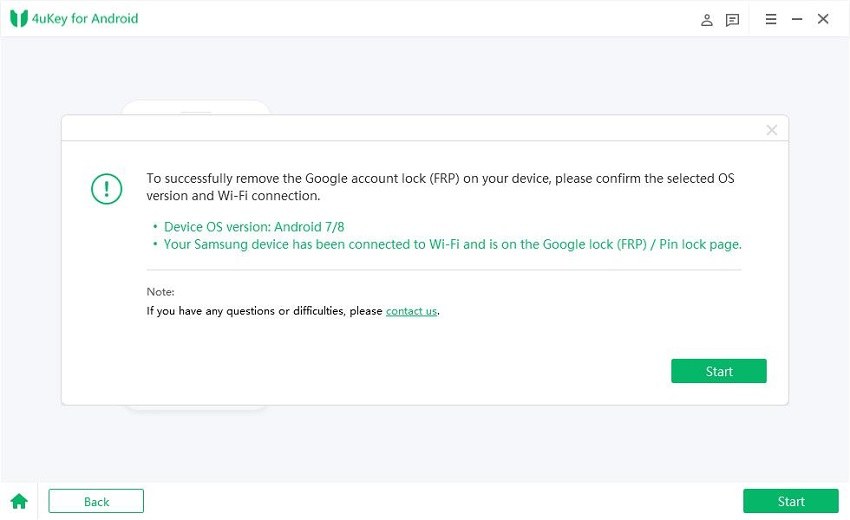 Step 3: Send Notification to Samsung Device
Tenorshare 4uKey for Android will send a notification to your Samsung device. Please don't disconnect your phone during the process.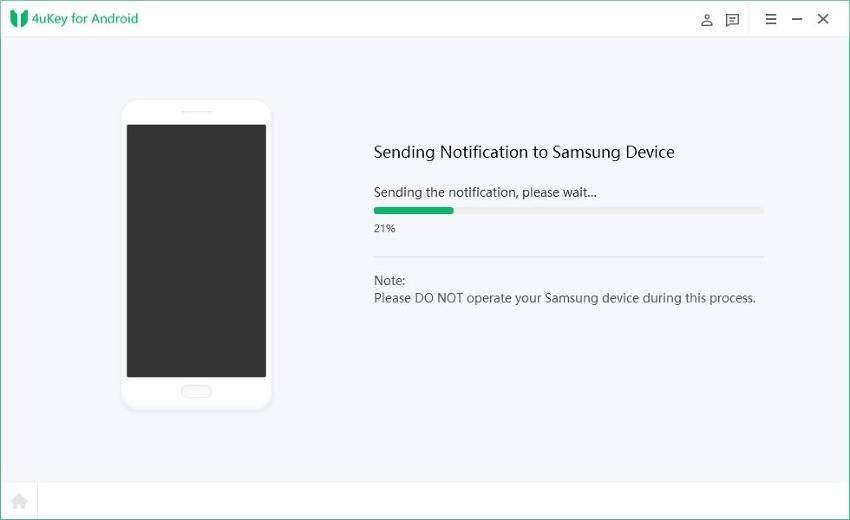 Step 4: Set up Samsung Device
Once you receive the notification, follow the on-screen guide step by step that is a little different according to the device OS version you selected.
For Android 6/9/10
Click "View" option on your Samsung device, and your phone will go to Galaxy Store. Open Samsung Browser here. If your Samsung Browser app needs updating, update first.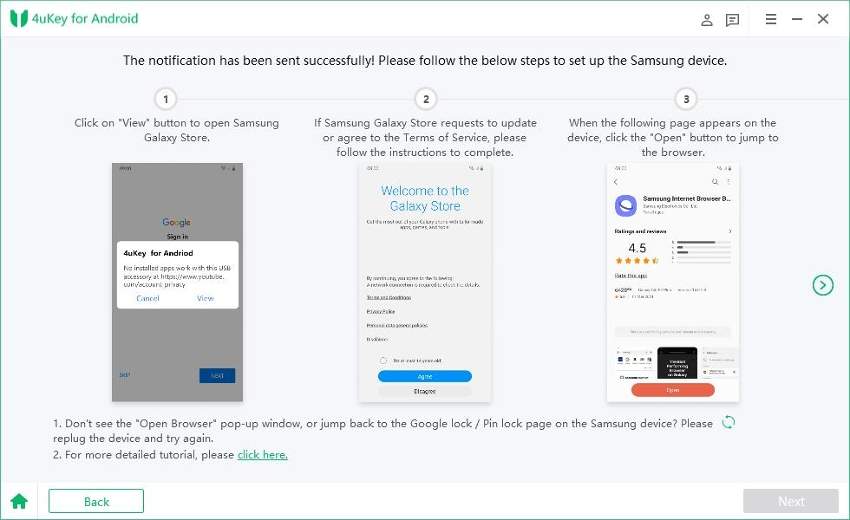 Click ">" icon to continue. Type the URL https://www.tenorshare.com/frp-settings in the browser. Then, tap on "Open Settings" and you will jump to the Settings page. Choose "Pin" option on your phone.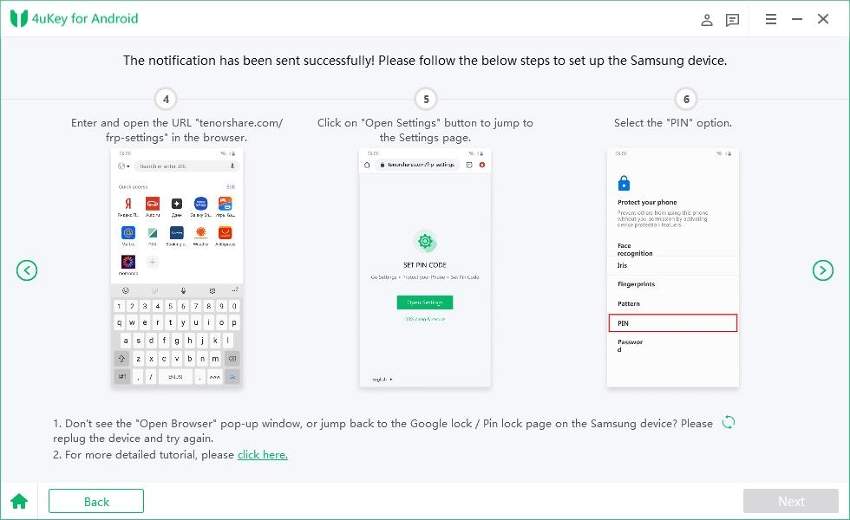 Then select Do not require and set a pin code in the next page. When the page in step 9 shows, skip it and tap on "Back" button to go back to the Wifi page.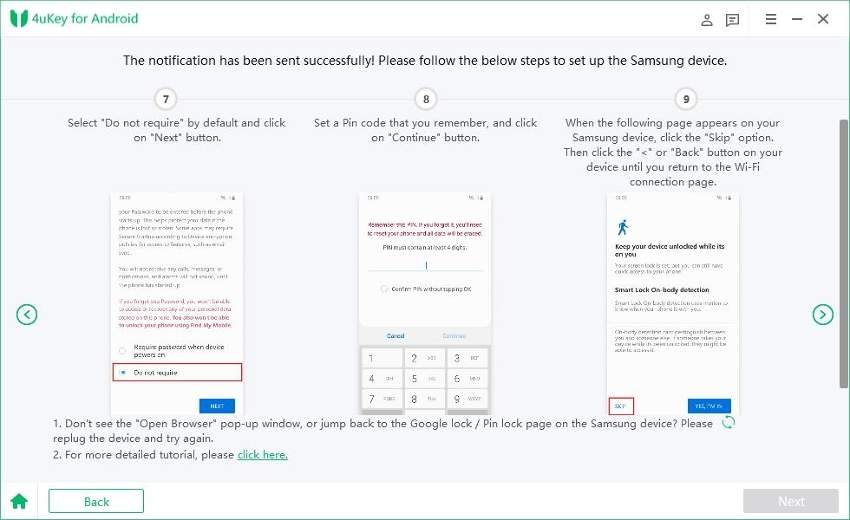 Go on the final 3 steps. Reconnect Wifi and continue the settings. In the Pin page, enter the pin code just set. Then you can skip or sign in Google account and finish settings. After these, click "Next".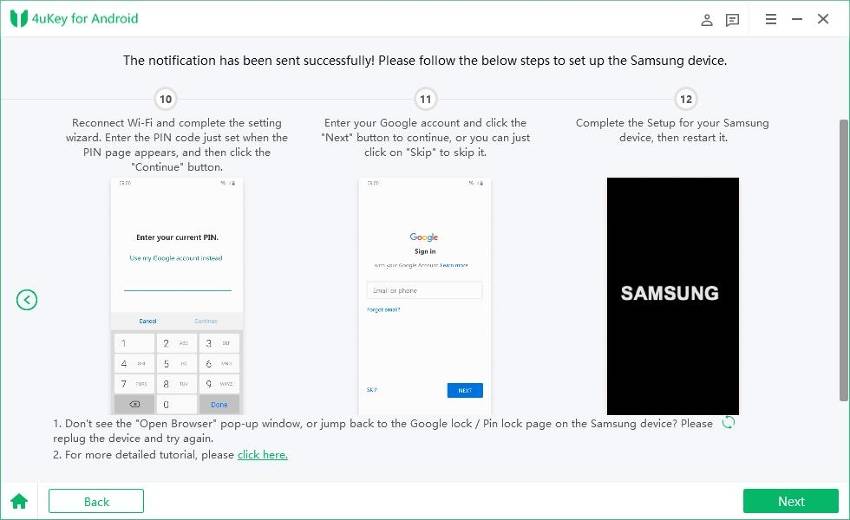 For Android 7/8
Click on "View" on your Samsung phone. Without go to Samsung Galaxy Store, your phone will directly jump to Browser and the next steps are the same. Enter the URL https://www.tenorshare.com/frp-settings. Then, tap on "Open Settings".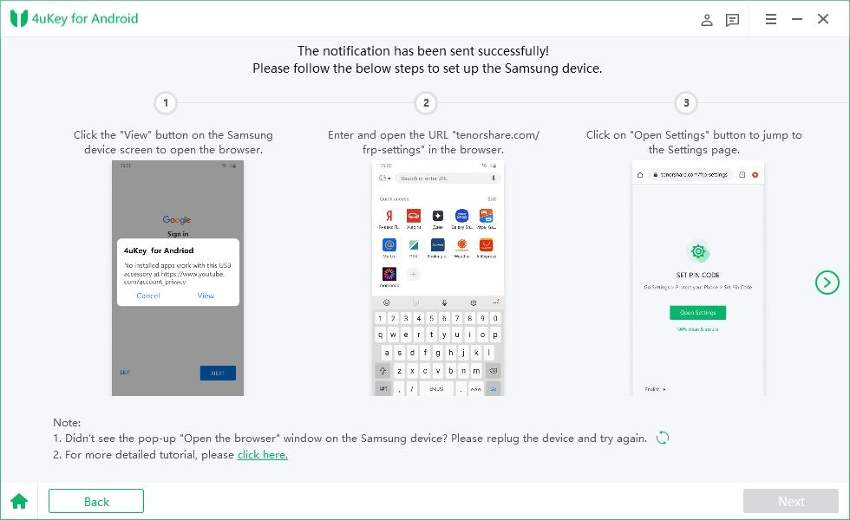 Select "Pin" option on the "Protect your phone" page. Set up a pin code you remember.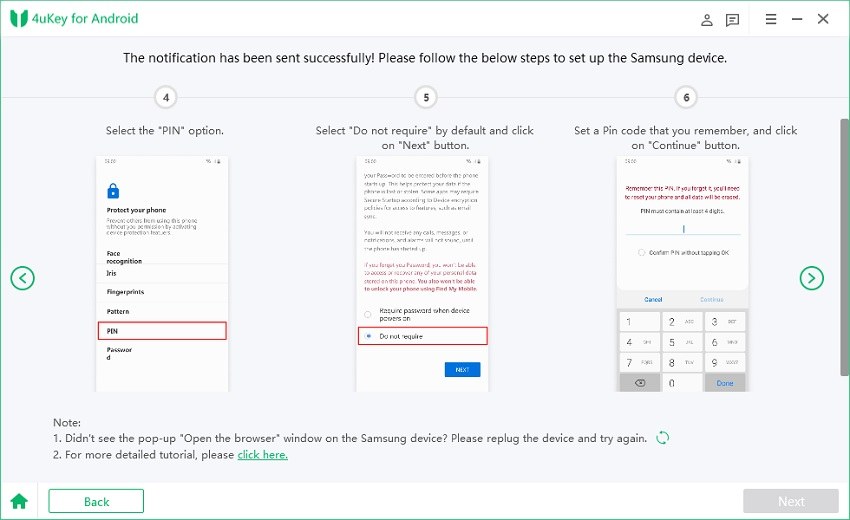 In the page of step 7, choose Skip and tap on "Back" or "<" to return to Wifi connection page. Reconnect the Wifi and enter Pin code next. Similarily, skip or log into your Google account.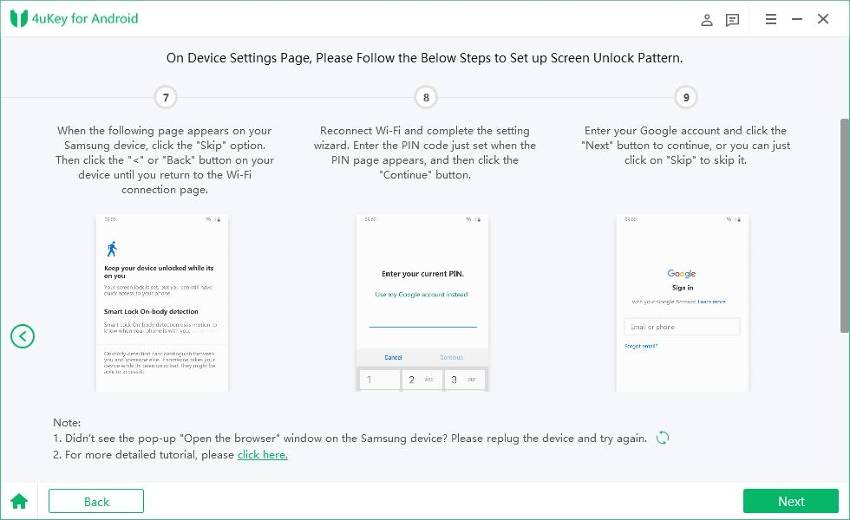 Step 5: Restart Samsung Device
Last, you need to restart your device and use the pin code you just set to access your Samsung device.