Can You Downgrade Internet Explorer 11 to 10 on Windows 10
by Jenefey Aaron Updated on 2021-05-31 / Update for Downgrade
The tech world is full of innovations and cool things. But behind the flashy stages that we see, there are many battles and wars happen. Many are oblivious to the everyday users' eyes. Before the iPhone vs. Android war, and more or less during the first half of Mac vs. PC war, there's another big war happens in the tech world: the first browser war.
The winner of this war was clear, because nobody has ever heard of Netscape Navigator anymore, and Internet Explorer has become the default browser for PC users for years. And the latest version of Internet Explorer is version 11 of Windows 10.
Downgrading Internet Explorer 11 to 10
For some reason, there are users who want to downgrade Internet Explorer 11 to Internet Explorer 10. This question has been floating around several Windows forums on the net for sometimes.
So, can you do it? The quick answer to the question is NO.
And the reason is simple, it's because the only version of Internet Explorer that works under Windows 10 is Internet Explorer 11. Even if you can uninstall Internet Explorer 11 and install Internet Explorer 10, the browser will simply won't work.
With that in mind, the next question that you need to answer is: what can you do about it?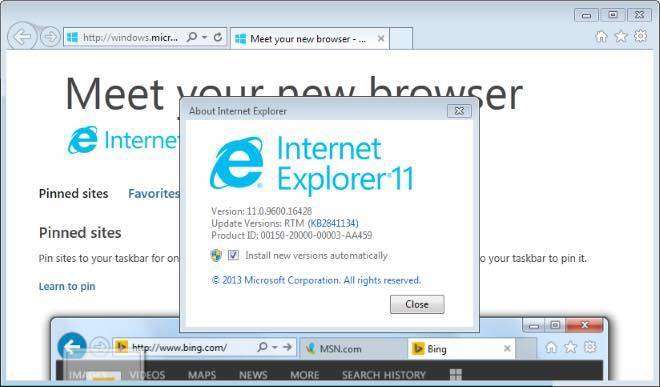 Use Compatibility Mode
Maybe one of the hardest things about being a web developer is to make sure that the website will look exactly what he/she wants on every browser. To achieve that, web developers have to tweak every web element to be compatible with each popular browser.
Since it's impossible to satisfy everyone, users should expect irregularities on among websites. Sometimes websites look off — images might not appear, menus might be out of place, and text could be jumbled together. The main culprit is the compatibility problem between Internet Explorer and the site.
One site that is fully compatible with Internet Explorer 10 might not be compatible with Internet Explorer 11. This might be the reason why some people prefer to downgrade their Internet Explorer.
If this is the case, you can fix the problem by adding the site to your Compatibility View list.
Open Internet Explorer, select the Tools button, and then select Compatibility View settings. Under Add this website, enter the URL of the site you want to add to the list and then select Add.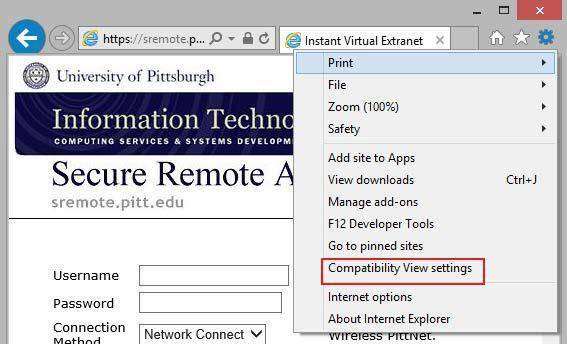 The changes are permanent. Once you turn on Compatibility View, Internet Explorer will automatically show that site in Compatibility View each time you visit. To turn it off, remove the site from the list.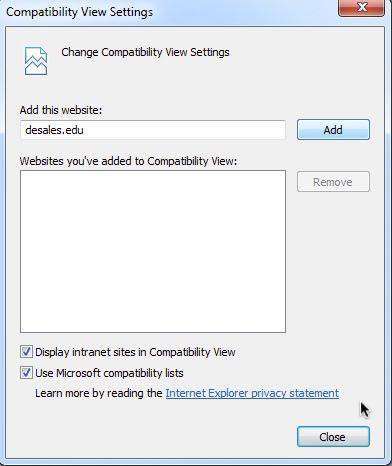 Keep Your Compatibility List Safe
Over time, your compatibility list will surely grow. It would be annoying to lose the list that you've built one by one. Other than doing a regular backup of your data, another way to make sure that your data is always safe is to have a data recovery tool.
The recommended tool to do that is Any Data Recovery Pro. This app can recover lost, deleted or formatted files, including photos, videos, music, documents and other 550+ formats files. It can recover data from hard disk and other removable media, such as external hard drive, USB drive, flash drive, floppy drive, memory card, CF card, etc.