Newest Update: How to Recover Deleted Call Log Samsung without PC
by Sophie Green Updated on 2022-03-23 / Update for Samsung
Call logs are a vital part of your phone data. They inform you about your recent calls – outgoing and incoming. They can help you access the quick dial feature on your phone. But when they are deleted, you may lose some important information regarding your friends, business partner and other personalities that associates with you. The deletion can be caused by wiped phone memory or accidental actions. That would likely cause a hopeless situation in retrieving the call information on your phone. But here is the good news, you can get back the deleted logs. This article will show you how to retrieve deleted call log on Samsung. If you can pay attention to every detail in this guide, you can also be of great help to another person.
Part 1: Can I Get Back Deleted Call Log on Samsung
Yes, you can get back your deleted call log on Samsung. The logs are only deleted from your phone UI. However, they are still within a folder of your android system. When these logs are deleted, they go directly into a hidden folder on your phone. You can only access them with some technological tools. This guide is prepared to help you find the best tools to retrieve your files. So, if you're concerned with questions like "How can I retrieve deleted calls without a computer?", it's important you read this blog through.
Part 2: How to Retrieve Deleted Call Log on Samsung without PC (Apps Recommended)
By now, you must be bothered about a thought like How can I retrieve deleted calls from my Android without a computer? Well, it's normal, especially when you're worried about the lost data on your phone. Know that there are some great apps you can use to achieve your objectives. They are found below.
1. Undeleter
This app is made for several android mobile users. It's effective in recovering lost data on your phone. Whenever you need to get back your lost data, it's an app you can rely upon. However, it has some disadvantages. They include :
1.Failure to retrieve data that are backed up.
2.Low level of reliability.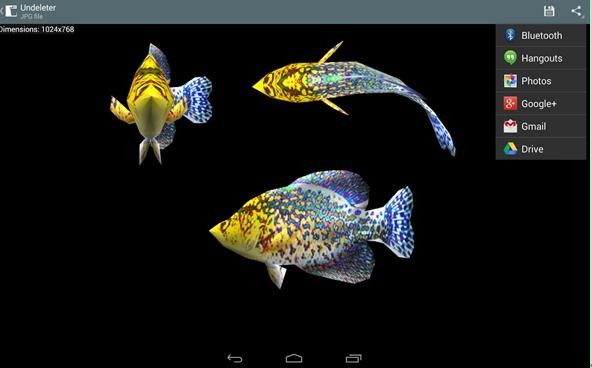 2. EaseUS MobiSaver
EaseUS MobiSaver can offer you great relief when you just lost your call record. It's a wonderful app you can use to recover your deleted contacts, call history, call logs and call records! So, How can I retrieve deleted calls from my Samsung? Shouldn't be a top question on your mind again.
Some disadvantages of using this app include:
1.It's not flexible.
2.Inability to recover your backup data.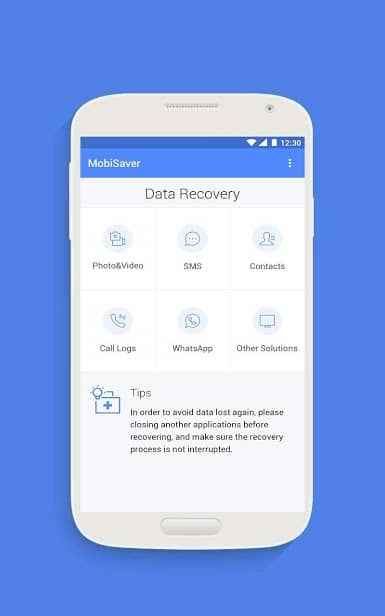 Part 3: [Useful Alternative] How to Retrieve Deleted Call Log on Samsung with PC
Well, the aforementioned apps are great. To some extent, they can help you achieve your goals. But when you need a comprehensive scan for your lost data, it's good for you to choose Tenorshare UltData for Android. The app is repute for a high recovery rate. Also, it supports all kinds of Android phones. Whether you're using Samsung, Huawei, Moto Z or any brand of android phone, UltData for Android can help you achieve the best possible results. It doesn't discriminate phone brands. It's configured to serve data recovery needs to users.
Apart from its ability to recover call log/history, it's also recognized for helping phone users to get back their photos, contacts, files, documents, as well as a memo. You don't have to worry about undergoing the recovery process. With just a few clicks, you can achieve your desired result. Here are the steps to follow to restore your call logs with UltData for Android.
If you need to use it, you have to launch the program after you've downloaded it. Once you've launched the app, you should get an interface like the one in the image below. Then connect your Samsung phone via the OEM USB cable.

pic 1.recover all lost data interface

Ensure your phone USB debugging is active. Then select the file types you want to recover, then click "Start" to scan your device.

pic 2.select file type to recover

Preview the list of call records and then select the one you intend to recover.

pic 3.preview lost data

Click on recover button and you get the data back into your phone.

pic 4.start to recover
Conclusion
You can recover your deleted call log. It's quite possible. Apart from the two apps mentioned in this post, you can consider using Tenorshare UltData for Android for call log recovery. This UltData for Android is much reliable than any other tools available on the internet today. Its ability to preview lost data and few numbers of clicks to restore lost data makes the itself unique and classical. Feel free to follow the steps above for recovering your call logs.