Tips for Moving iMovie Project to another Mac/PC or External Drive
by Jenefey Aaron Updated on 2022-12-07 / Update for OS X
I was working on a project on my Air when on vacation and now can't move it back to my MacPro at home. I have tried the obvious and can get it to my desktop but the project is always greyed out when I try to import it. Perhaps I'm missing something simple as I haven't used imovie much"
Editing movies with Apple's iMovie is fabulous, except that the projects and events fill up your disk. You may want to transfer the project file to external drive or to another computer but do not want to lose the editing jobs. In this article you'll learn how to copy iMovie projects from Mac to another Mac, or from Mac to an external drive so you can still work on the project.
Copy or Move a Project to an External Hard Disk in iMovie' 11, iMovie' 10, iMovie' 09
Moving or copying projects to another HD is useful if you want to work on a project using another computer that has iMovie installed, or if you want to free up space on your computer's hard disk.
To copy or move an iMovie project to a hard drive:
Connect an external hard drive to your Mac. An icon for the hard disk appears in the Event Library.
If your hard drive has a yellow exclamation point, it is formatted for Windows and you'll need to reformat it as Mac OS Extended (Journaled).
In the Project Library, please select the project you want to copy or move.
To copy the project, drag it to the attached hard drive. Choose "Copy project" or "Copy project and Events". If you choose "Copy project", none of the project's source video and other media is copied to the disk. This means that when you want to view or further edit the project in its new location, the external drive must be connected to the computer the project was copied from.
If you choose "Copy projects and Events", then the source video and media info are copied to the new location, so you can view and edit the project in its new location without being connected to the computer it has been copied from.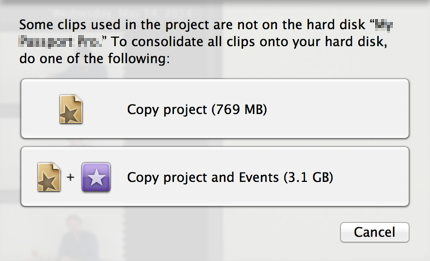 To move an iMovie project to external drive, hold down the Command key as you drag the project to the connected hard drive and then choose "Move project" or "Move project and Events".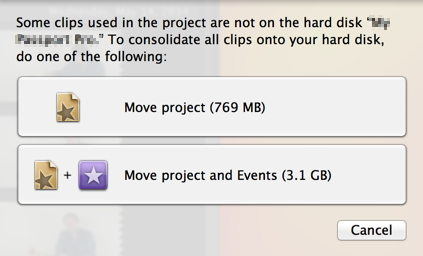 Now you have transferred the iMovie file from Mac to USB or external drive, and then you can hook up the disk to another Mac or PC to view or edit the project.
If you already exported your iMovie file to a movie and want to transfer the movies to an iPhone, iPad or iPod, I recommend you a handy transfer tool- Tenorshare iCareFone, which provides an easy way to transfer data between computer and iOS devices.
With Tenorshare iCareFone, you can transfer music, videos, contacts, etc. freely and in batch without iTunes restrictions.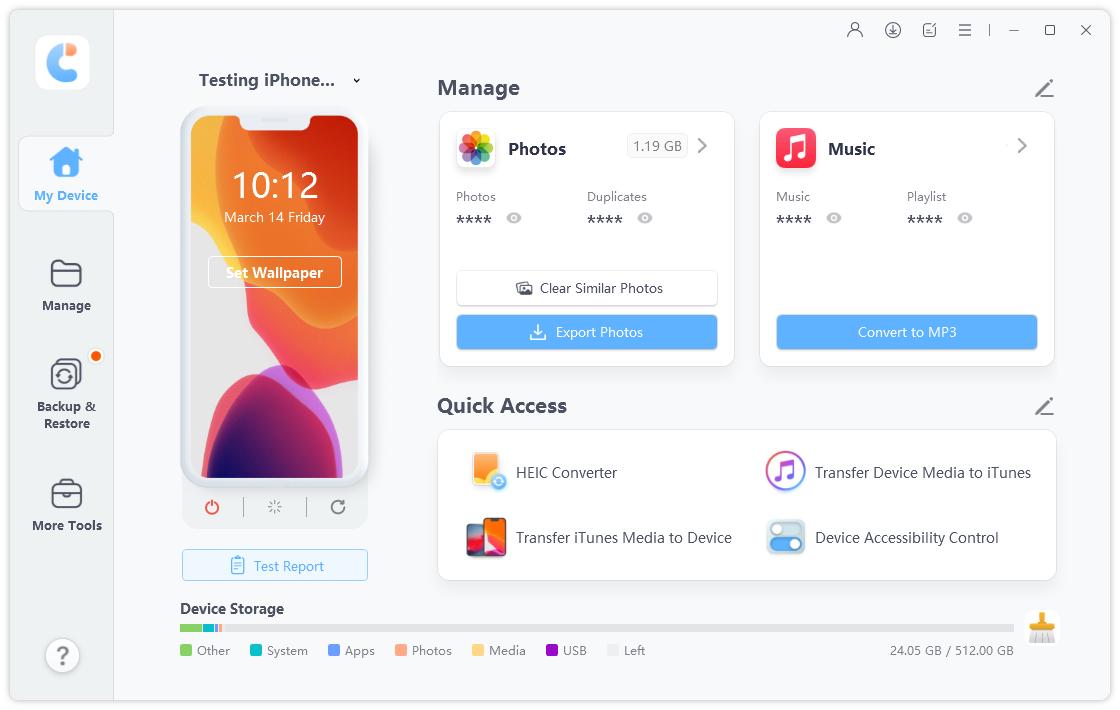 Read More: How to Sync Videos from Computers to iPhone