How to Optimize iPhone, iPad and iPod Performance for Free
by Jenefey Aaron Updated on 2019-07-25 / Update for Optimize iOS
Just owning an iPhone is not enough you have to keep it with care. Apple's app store offers thousands of apps, game music and videos for you to easily download and use on your iPhone. Over the time your iPhone might have slowed down and you need to optimize iOS so that the apps, music, games, etc. could run smoothly. In this case, you can read on to learn how to free optimize iOS.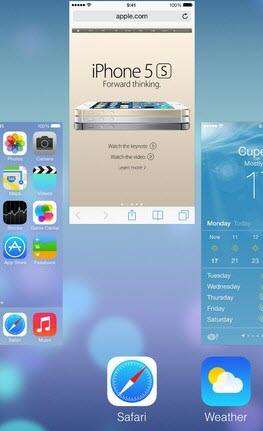 Top 5 Free Ways to Optimize iOS Devices Usage
Optimizing your iDevice's memory means faster apps and smoother game play. Here are the top 5 most reliable free ways to optimize iPhone, iPad and iPod. The method below works for all iOS devices including iPhone (iPhone 6s/6s Plus/6/6 Plus/5s/5c/5/4S, etc.), iPad (iPad Air 2, iPad mini 3/2, iPad 4, etc.) and iPod (iPod touch 5G/4G, etc.).
1. Close Apps Running in the Background
On an iOS 10/9/8 device, when you tap the home button to leave an app, you do not "close" that app. In fact, all apps continue to run in the background, and certain apps (social media, apps with "push" notifications, streaming music apps) take up a good chunk of battery when they are running. If you close them when they're not in use, you could save more battery and RAM to make sure other apps run smoothly. To close them:
Double click Home to launch the multitasking cards interface.
Touch and hold a card and then toss it up and away.
Touch and hold multiple cards to toss multiple cards away. (Up to three - the maximum shown on screen at any time).
2. Clean Up iOS Junk Files (Caches, Cookies, Offline Files, etc.)
After using your device for some time, you might leave a lot of caches, cookies, offline files, and the other on your devices, taking up a large amount of space. Then how to get rid of these junk files? Free Tenorshare iCareFone could come to your rescue. It's an easy to use freeware that helps to optimize your iOS devices and makes them perform better. Follow the brief tutorial below to optimize iOS devices for free.
Connect your device via a USB cable. Click "Trust" on your device when "Trust this computer?" message pops up. Next, select the file type to clean on your iDevice.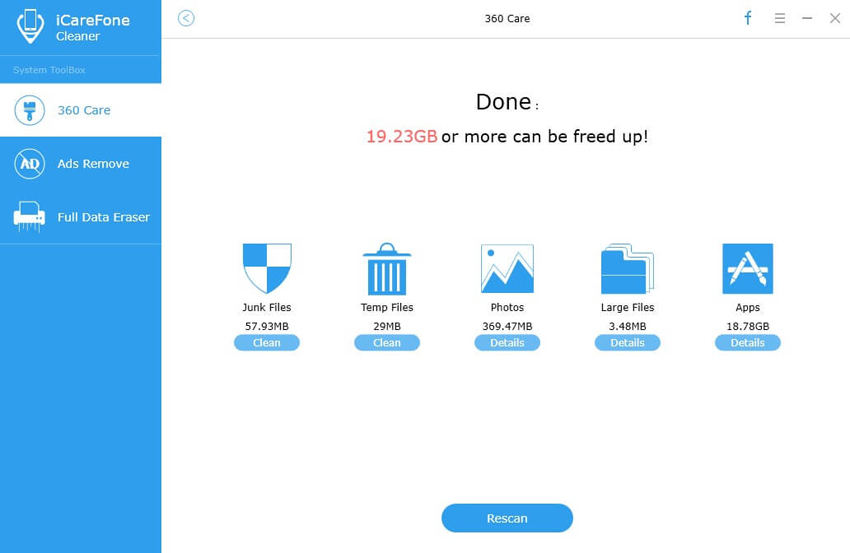 Then you need to follow the on-screen command to clean all the junk files off your iPhone, iPad and iPod and restart your device when the cleaning process is finished.
3. Turn Off Location Services/GPS
The use of Location Services is very large drain on your iPhone battery, especially if you are in an area with a poor GPS signal. The only feature that Location Services provides is tracking your route. If you can do away with this novelty, you will be rewarded with a large bump in battery life. If the GPS signal is weak, your phone will have to continually search for a signal, draining battery in the process.
To disable location services, go to Settings -> Privacy -> Location Services, and switch to OFF. Or else you can disable apps that don't need to access your GPS information.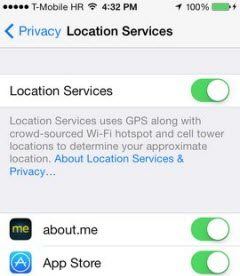 Note
: If the Location service is turned off, you can't use
Find My iPhone
any more.
4. Turn Off Spotlight Search
Being able to search for almost anything in your device is a big productivity-booster. However this also means that Spotlight is constantly crawling for new data, then indexing it and drains the battery. This also put lots of pressure on RAM which in result slows up your handset.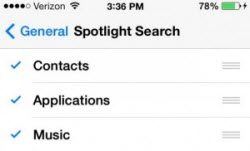 5. Disable Background App Refreshing & Automatic Updates
Background app refreshing makes apps stay active while you multitask. The trouble is that by default all apps are set to refresh, consuming precious battery life. To fix that, go to Settings > General > Background App Refresh. You can choose to disable all the settings, or just turn it off for the apps that don't need refreshing.
A similar feature -- iOS's automatic updates -- keeps your apps up-to-date so you don't have to update all by yourself. To disable this feature you should head to Settings > iTunes and Apple Store, and disable the Updates option. Just don't forget to check the App Store for new app versions.