Top 11 Baby Monitor Apps Review
by Anna Sherry Updated on 2019-07-25 / Update for Monitor
The advent of technology knows no bounds. From our smartphones to computers, each is byproducts of technology. Did you know it has also unearthed a way through which you could remotely monitor babies with an unimaginably easy way? So, now one doesn't need to be the baby 24*7 or bound a baby sitter as you can baby sit or control your baby's movement right from your phone.
How to Turn Smart Phone to Baby Monitor
Did you know you could turn your idle/old/spare smart phone to a baby monitoring gizmos? Find it strange? But you possibly can. With the application exclusively designed for baby monitoring can help you in such a situation. Simply, turn that device into a kid node and pair with the device you are currently working with.
For Android & iOS: $ 189/3mo
Spyera is an ideal baby monitoring app that allows users to remotely keep a stern check on your babies. You can remotely track down their activities, movements and get alerted if they go beyond the Geofence defined. Compatible with Android, iOS operating systems, Spyera can be easily installed. You can schedule screen timings and use this application without any trouble.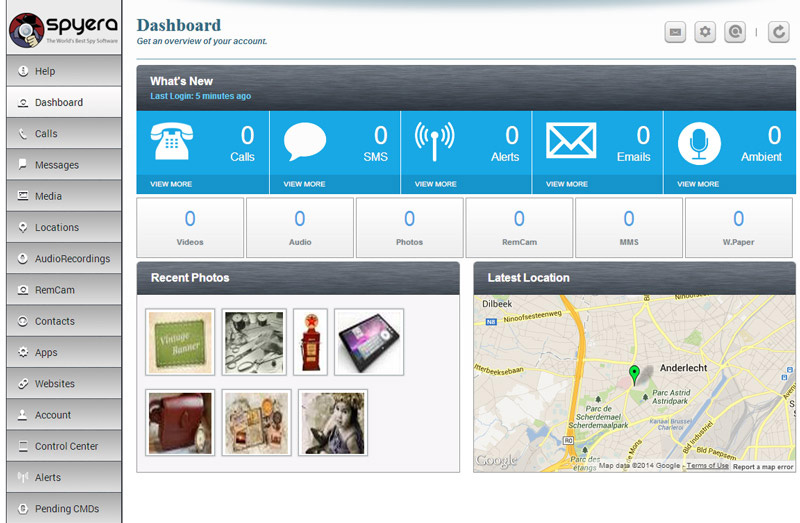 Price: $ 49.99/mo
Weare too familiar with the endless news that the baby-sitter ill-treat baby when their parents go to work. How terrible you can imagine! But if we have a baby monitor tool , we can know thw things happened at home. Is that cool? We can take care of work and baby well. I want to recommend you a very nice tool--Xnspy. It can can spy all the information indeed, such as phone calls, contacts, SMS, GPS, online activities... I think it is a good tool for your needs.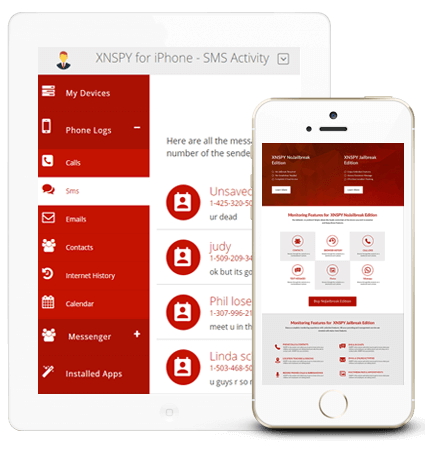 3. Dormi- Baby Monitor
Price: Lifelong usage at $ 8.99
Dormi is one of the popular parenting controlling application that pairs with the old smartphone and lets you monitor your child easily. It is equipped with a smart noise adjusting feature that gives you clarity of your baby's surrounding. Moreover, Dormi can easily supervise your kid's actions without the active need of Internet. Please note that is only works for Android.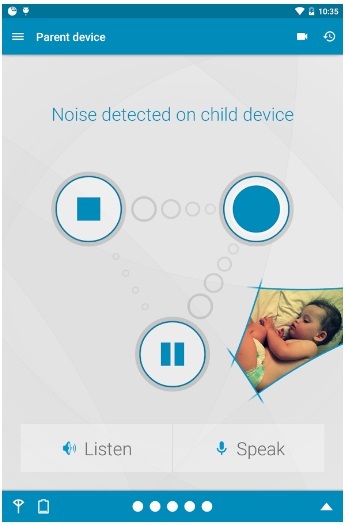 4. Baby Control HD by Sunshine Apps
Price: Free
Sunshine App's Baby Control is designed to give you the detailed information of your baby and their surroundings. With this application, parents can make use of tilt controlling, overhear noise and keep a check on the baby's activities. For great results, you can pair this baby monitoring application with retina display support.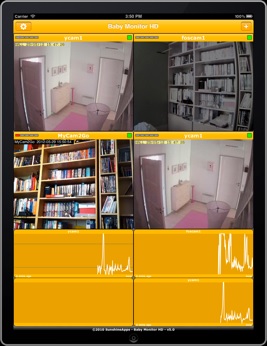 5. Baby Monitor 3G
Android: $ 4.10

iOS: $ 3.99

Another considerable option for supervising your baby's activities is by Baby Monitor 3G- a simple, user friendly baby monitoring app designed for controlling the kids via phone. With its well applauding HD video, parents can view the surrounding even when the place is dark or dim. What more? You can easily communicate with your baby on a 3G network or weaker WiFi connection.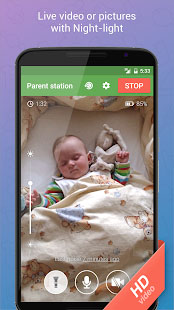 6. Baby Monitor and Alarm
Android: $ 3.1

iOS: $ 2.99

The other application that facilitates in baby controlling can be by making use of Baby Monitor and Alarm application, exclusively designed for handling kid nicely. You can even play lullabies, and if your baby startles to whine, an alarm would be raised to alert you. Also, parents can get a good assistance from the technical support team.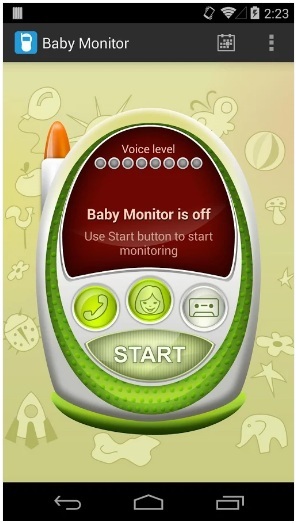 7. WiFi Baby Monitor
Price: Free
If you are looking for a good baby monitoring application, facilitating parents in maintaining a good check on babies then WiFi Baby Monitor is apt for you. With this application, you can do live recording, get regular updates of any motion that is detected and records the events even in a darker surrounding. Also, WiFi Baby monitor encapsulates the feature of multiple connections for a variety of users.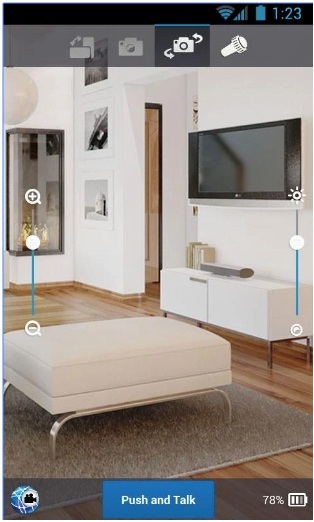 8. Third Eye- Wireless Monitoring
Price: Free
Third Eye is exclusively made for the iOS users to monitor their babies' right from their iOS device. This application, flawlessly works with all the iOS models like iPad, iPhone, Mac etc. Third Eye is designed to give wireless monitoring experience by supervising with audio or video available in your baby's room.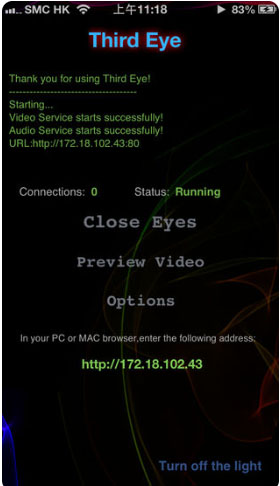 9. Baby Monitor by Codegoo
Price: $ 4.99
Codegoo's Baby Monitor application is designed for parents to have a carefree life by simply monitoring when their baby is asleep and wakes up. If the baby is awake, this application sends in the notification to the number provided by the parents. You can even pair this application with FaceTime to view your baby's activities.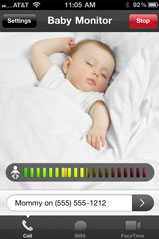 10. Baby Monitor by Faebir
Price: Free
One of the simple and easy to use applications is Faebir's Baby Monitor application smoothly works in the background of your device and gives you the minutest details of your baby. Parents can also get notified when their baby is awake or view them remotely. It is built with good microphone sensitivity, useful in overhearing clearer voice of your baby.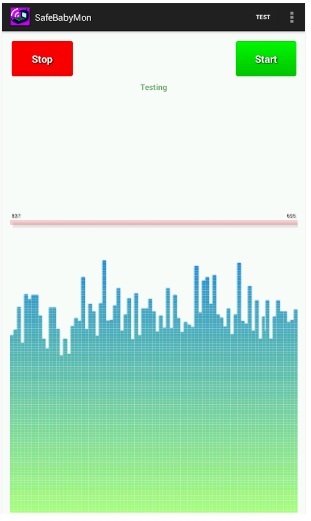 11. Cloud Baby Monitor
Price: $ 3.99
The last in our list is Cloud Baby Monitor, which can be used in your idle iOS device and alerts you with detecting any motion or noise. It also allows you to monitor your baby via video calling and stretches unlimited range.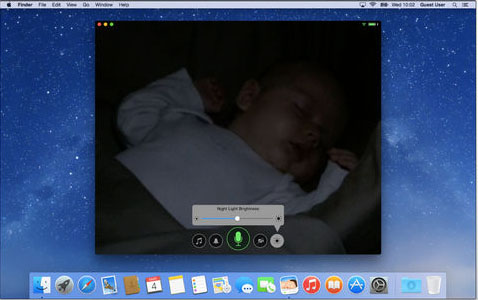 Conclusion
In this article, we have studied 10 most useful baby controlling applications for monitoring kid's activities or movements. But, all these application falls flat in front of the ultimate power of Spyera and Xnspy which is flared with premium features like screen time scheduling, voice controlling etc that allows users to supervise their kids firmly. Moreover, it stretches compatibility with both the Android/iOS systems. Let us know which application you thumb up for!