Add Apps to Apple TV
by Jenefey Aaron Updated on 2020-03-29 / Update for Apple TV Repair
Apple TV, beyond the shadow of doubt a wonderful device that lets people streaming music, movies or TV via internet. You can control the TV by external remotes like Siri remote, or simply an Apple TV remote app. No matter you want to enjoy content from Hulu or iTunes Store, Apple TV makes it easier than ever. Well! There is wide range of native apps that Apple TV contains. These include Watch ESPN, Hulu, PBS, HBO GO, Netflix, and YouTube. There are many people who like to add apps to Apple TV and look for a way to do the same. Well! If you are wondering, "can I add apps to my Apple TV?" this article is worth reading. We have brought answers to this very question of yours.
Well! It totally is based on what model you own. Let us understand if you can add apps to Apple TV according to the models you have.
4th and 5th Generation Apple TV
Apple introduced Apple TV 4th Generation in September 2015 and the 5th Generation was introduced in September 2017. When you have Apple TV of fourth and fifth generation and you want to know if you can add apps to Apple TV, the answer would be YES. These new generations were designed in such a way that there is a possibility to get the apps added in it.
Well! When your doubt gets cleared that you can accomplish this purpose, if the question arises in your mind that "how do I add apps to my Apple TV?" we would like to say that it is not that difficult. It is almost identical and as simple as you install apps on your iPad or iPhone. However, since there is a minor difference between TV's operating system and iPhone's operating system, the steps differ from each other. Here is how to add apps on Apple TV:
Firstly, launch App Store and find the app. Highlight the app and view the detailed screen by clicking touchpad.
The screen provides apps with 'Install' button showing for the free apps and price will be showing for paid apps.
Highlight the button to install the app. use remote and onscreen keyboard to enter Apple ID and password if asked.
Wait for the installation and you will see 'Open' button when it completes the installing. Either open the app now or later from home screen.
3rd Generation Apple TV and Previous Generation
Well, these users have a bad news if they are bothered about "how do I add apps to Apple TV?" this is because the earlier generation up to 3rd don't allow the owners to get the new apps added on it. These generation TVs have no Apple Store as well as third-party apps. Well! It is right that user can't add the apps but it should be noted that Apple adds the apps automatically time to time in these generation TVs.
Can I add apps to my Apple TV via Jailbreaking
Well! There are numerous people who wish to have control over their Apple TV since they don't find it comfortable enough to let Apple control their device. Hence they want to jailbreak their TV and access the control in their hands. And yes you can definitely add apps to Apple TV when TV is jailbreak.
However, the process could be complicated and takes some of your technical knowledge. So, if you're not much into technicalities, we would suggest not moving further. But if still you want go ahead, or if you have idea upon it, some tools like iJailbreakPro (Paid) or SeasOnPass (free) can help you.
Extra Tip:
We always like to help you and therefore we wanted to share this tip with you. If you ever come across with the issues regarding your Apple TV and have no idea at that moment, you can take help of Tenorshare ReiBoot. It is the most reliable and well-known software that helps the users to fix several iOS problems. It takes some simple steps to get the problem fixed and is the safest tool ever. Moreover, it is compatible with latest iOS versions, Mac and Windows too. So, when you get stuck with any kind of issue while adding apps to Apple TV, this tool can be your savior and rescue the device anytime.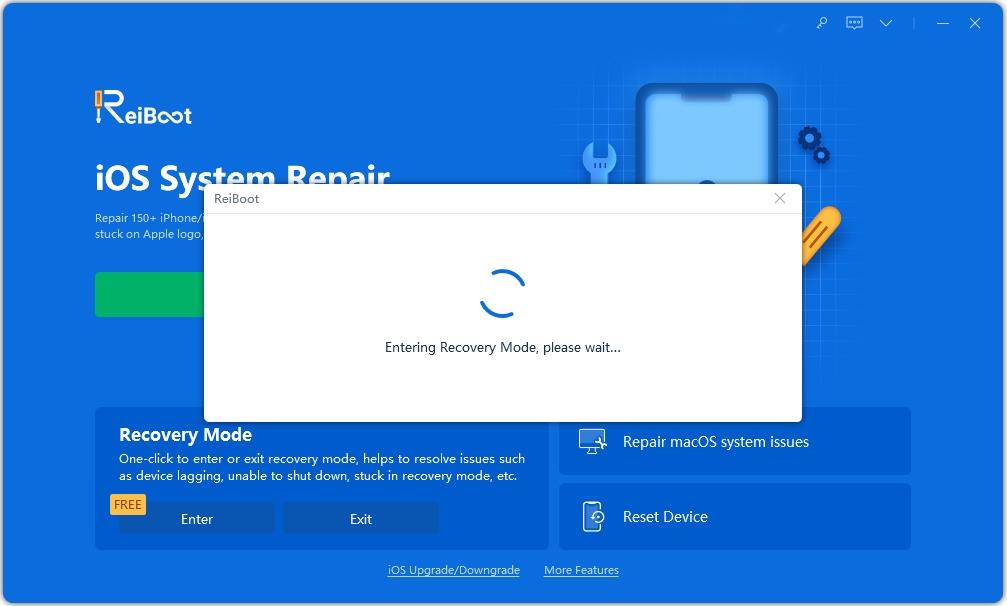 Conclusion
Now you have proper idea if you can add apps to Apple TV or not and how to do it. We hope you get what you wanted and this article gave you solution what you didn't have before reading the post. On a plus, we have given you a solution of fixing the Apple TV problems too. ReiBoot can fix any of your Apple TV problems without any data loss. Now, we are wrapping up the post with a hope that it was helpful to you. You can share your thoughts with us if this article really assisted you.