The Review of Spyera
by Anna Sherry Updated on 2019-07-25 / Update for Spy Tips
Spyera is among the most sought after spying softwares that you can use to keep track of a mobile phone remotely. You can use this program to get personal information through mobile phones. Incorporating distinct surveillance features, it enables you to track the online activities and whereabouts of your loved ones. In case you want to learn more about Spyera, here is a detailed explanation for it.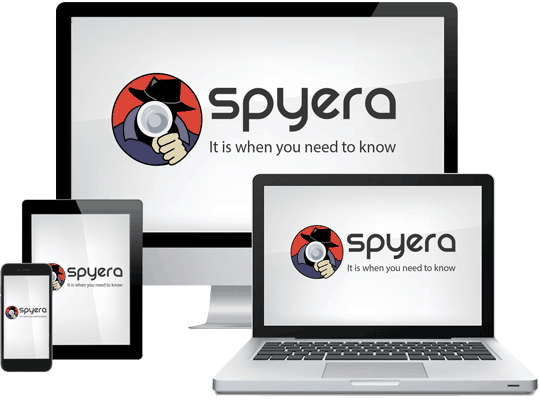 Why Need Spyera
Safety and security of your loved ones is paramount, but you can't be with them round the clock. For times you are away from them, there are plenty of things that you can do to ensure that they are safe back home. This amazing tool known as Spyera efficiently records conversations, tracks locations, checks messages, skims through personal agenda, tracks contact list, monitors videos and pictures as well as blocks people who are dubious. These indicate the true purpose of Spyera, i.e. ensuring security of your loved ones you need it.
What Spyera can Do?
Now that we have explained the major reasons behind using Spyera, how about discussing the prominent features of this tool?
Features of Spyera Included –
This application can record calls for the target device and allows you to listen the live conversation. Using the app, you can track Voice Over Internet Protocol (VoIP) calls along with regular phone calls. It supports Skype, Line, Viber, WeChat, Gtalk, WhatsApp etc.
It can track multiple gadgets as you can install it on different devices running on different platforms. A single account helps you operate multiple gadgets.
Spyera is not only compatible with multiple devices, but also supports various OS. You can switch between iOS, Android as per your desire.
Spy secretly using this program, as you can never be notice by the target device owner. It masks the icon from the rooted or jailbroken device to prevent the target device owner from discovering that he is being watched over. You can even activate the hidden mode here.
Supported devices and OS:
When it comes to compatibility and support of Spyera, this amazing software can work accurately with Android and iOS devices. Moreover, it can run on Windows and Mac operating systems without any complications.
Operations –
When you talk about operations there are plenty of things that Spyera can do efficiently in comparison to its other counterparts available in the market. There are some precautionary measures you need to take while performing various operations with Spyera. Here is what you need to do –
Hide any proof of jailbreaking (iOS) or rooting (Android).
Choose AES/PKI encryption option.
Keep the app hidden from the menu.
HTTP encryption needs to be checked.
The active task manager shouldn't find this app.
Remove details from the installation history to hide your back.
Hide the app from the launcher.
Why Choose Spyera
If you are still wondering about why choose Spyera, then let us clear the air. This amazing tool can effortlessly record calls, VoIP calls, track devices and do lot more to protect your loved ones from unknown threats online. It is simple to use and involves no rocket science. All you need to do is download and install the app, key in the log in details if any, so that the iPhone or Android phone doesn't need to jailbreak or root the devices. Depending on your budget, pick the package and the respective OS for obtaining best results.
There are all in one packages as well as smartphones and tablets that can be used to monitor any other mobile device. $149 to $489 is the average pricing range of the products.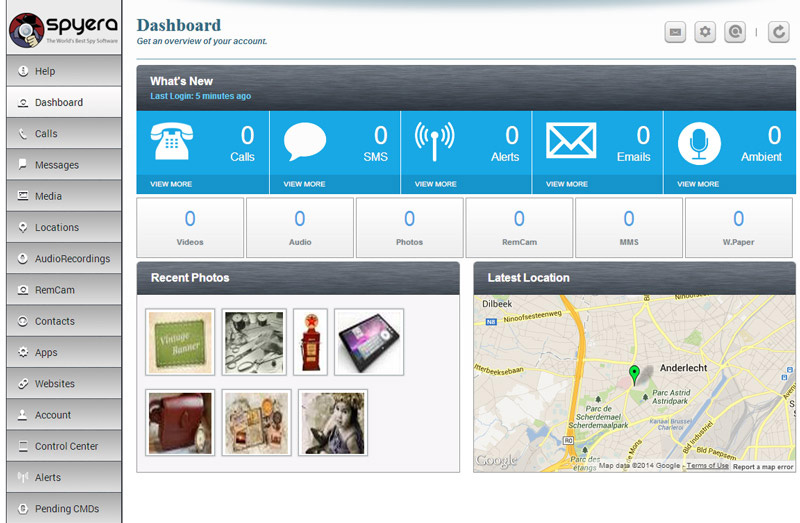 Conclusion
From the above article, it became clear that Spyera has the most lucrative points under the hood. Be it monitoring the target device of any make and model or OS device or anything else. This tool makes sure that the target device is unaware of being spied on. Call recording, text message tracking and a lot more can be achieved using this brilliant mobile spying software. This tool is never going to disappoint you and one can purely rely on it. We hope that you are now well-versed with Spyera and know what to do next whenever you doubt your kids or partner. Also, you can use Spyera if you are a boss and want to keep an eye on your employee's activities. The tool is surely going to help you. Concluding the topic here! Please do let us know about this post by commenting below. Also, you can freely ask if have any query. We will surely respond you happily.