How to Enable a Disabled iPhone with No Tech Required
by Anna Sherry Updated on 2020-04-02 / Update for Reset iPhone
It can happen to anyone of us. You've forgotten your iPhone passcode, and you cannot access your device. Even though you have forgotten the passcode, you try to enter it. You try once, and it is not your birthday date. Then you try again, and it turns out, it is not your mother's birthday as well. At this point, you think it might be other numbers. And if you try a couple of times, Apple will disable your iPhone. What can you do? How to enable a disabled phone? Luckily, there are a couple of apps and software solutions that you can use to enable your phone.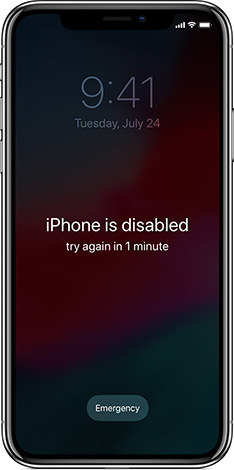 Part 1. How to Enable a Disabled iPhone without Passcode/iTunes
Tenorshare 4uKey is an application you can use when you are locked out of your device. This app will help you unlock your phone within minutes, and use it afterward. No matter if you've forgotten the passcode, or you simply used a wrong password many times, 4uKey can help you get out of trouble. Here is a step by step guide how to get back to your iPhone.
Step 1 Download and install the program, and then connect your device to your computer. In most cases, the software will detect your iPhone automatically, and all you have to do next is click on "Start" button in the main interface.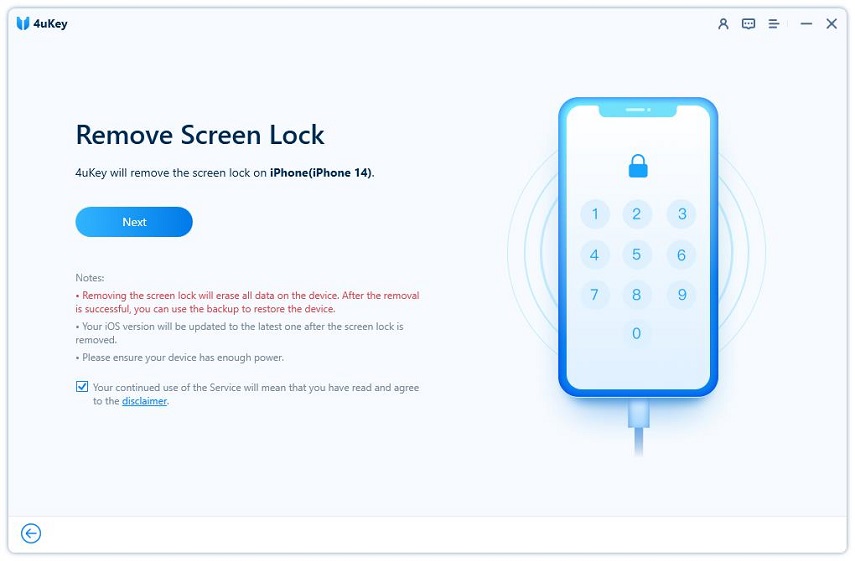 Step 2 Now that the software has detected your device, you need to download the latest firmware package. The app allows you to choose a safe path where you want to download the firmware package. Just click on "Download" to continue with the process.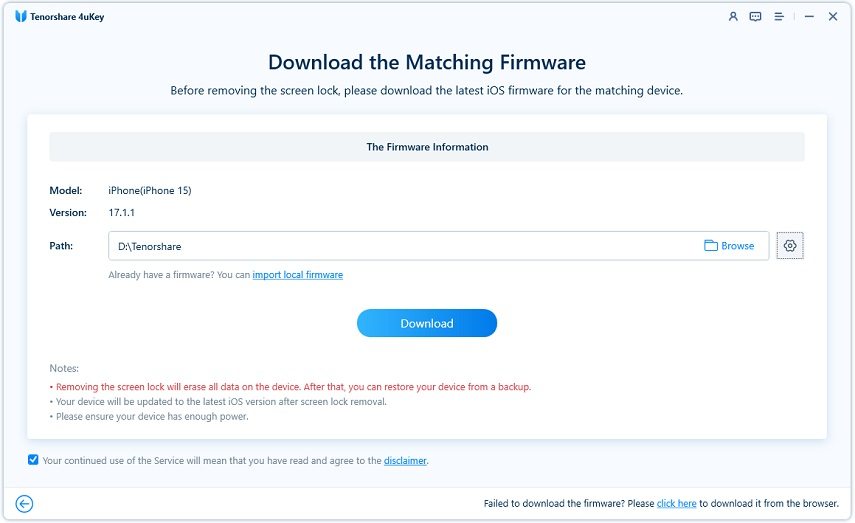 Step 3 The moment the application downloads the software, you will be taken to a new interface. Click on "Start unlock". Once you press that button, 4uey will remove the iPhone passcode. Warning: the process will also erase all the data on your phone..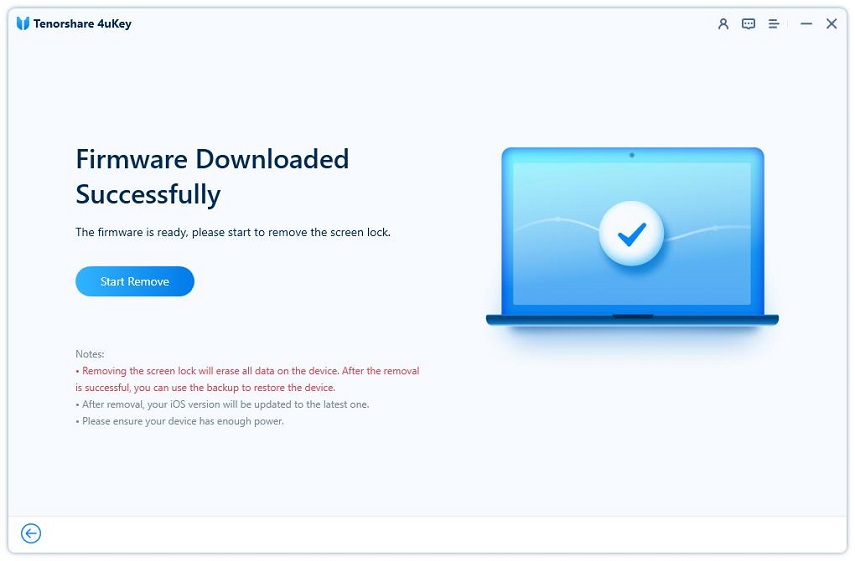 Step 4 When the software removes the iPhone passcode, you have a fresh and new iPhone. You can setup your device as a new iPhone, including a new passcode, new Face ID, new Touch ID, and much more. If you have a backup prepared, you can restore your iPhone accordingly.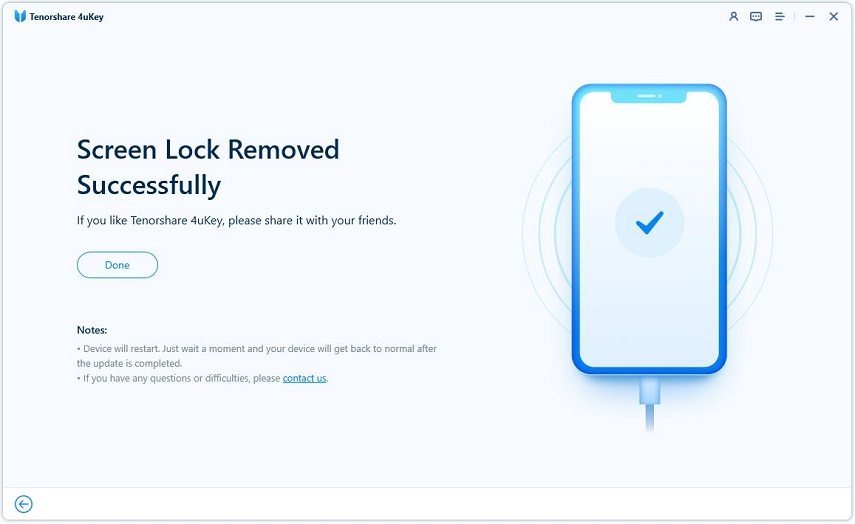 Method 2. How to Enable a Disabled iPhone with iTunes
You can also use iTunes to enable your disabled iPhone. Warning: this works only if your iTunes is up to date on both your computer and iPhone. And you have to run your device on iOS 9 or higher. Otherwise, it will not connect to your device. You also need a working USB cable, preferable an Apple cable for your phone.
1. Connect the iPhone to the computer with a USB cable and then launch iTunes.
2. Click on "Sync" and enter the proper passcode. This will back up your iPhone to the computer.
3. Click "Restore" to restore your iPhone from the most recent backup, which is the one you just created.
However, in most cases, if your phone is disabled, chances are you do not know the passcode. Otherwise, you would have entered it already. Here are instructions for enabling your phone using iTunes without a passcode.
1. Disconnect your device from the computer, but leave the other end connected to the computer and launch iTunes.
2. Press and hold Home and Power button on the top of the iPhone. This will turn off the device.
3. While reconnecting the USB cable to your iPhone, press and continue holding the Home button. Your device will turn on.
4. Hold the Home button until you get an alert message from iTunes. The message will say that an iPhone in recovery mode has been detected.
5. Your phone is now in recovery mode, and you have to restore it. In the iTunes menu, go under the "Summary" tab and click on "Restore".
6. Clicking on restore will wipe all files, apps, settings, and passwords from the iPhone. Once the restore process is finished, your iPhone will new, in factory settings. You can set up a new passcode.
Bottom Line
There are a number of reasons why you might disable your phone. For example, it might even happen without you knowing. Let's say you are keeping your phone unlocked in your pocket. You might unintentionally enter wrong passcode, meaning you have to enable your phone afterwards. As you can see, iTunes can be a bit more complicating, which is why we recommend using third-party software 4uKey. In any case, the process will restore your iPhone to factory settings, which is why you also need to make frequent backups. Do not underestimate the importance of a regular backup.