Easy Way to Record Music from Apple Music with High Quality
by Jenefey Aaron Updated on 2019-07-25 / Update for Record Audio
Apple has finally joined the likes of Spotify, Tidal, Deezer and Pandora in the quest to dominate the music streaming scene with Apple Music. Songs from Apple Music can only be downloaded if you've paid the $9,99 subscription fee monthly. Many people would think that recording music from the internet is a laborious job. Is there a way to record Apple Music without any effort so that the songs can be listened offline and everywhere not confined to iPhone.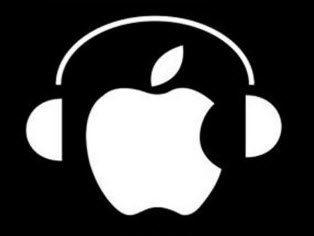 How to Record and Download Songs from Apple Music
To make it easy to record and download songs from Apple Music, iGetting Audio is a must. This streaming recorder has the advantage of preconfigured settings for recording and saving audio from the most popular music streaming platforms without changing the music quality.
1) Start Tenorshare iGetting Audio on your computer.
2) On the main interface, switch to the "Record Audio Input" section, which will record the music you played from your iPhone's Apple Music service. The "Record Online Audio" section is for you to record audios that you can get from the computer by going to certain website.
3) Open Apple Music on your iPhone, iPad or iPod and play back your desired songs. Then you can start the recording process.
4) Once the recording is done, click on the "Record" button again and a message will appear at the bottom right of your screen, confirming a successful recording.
If some files have been incorrectly named or tagged, you can go to the folder that saves the file and then change the file name manually. The process of download music is not only limited to Apple Music, it applies to other online music sources as well, like Pandora, Tidal and Spotify.
Extra: What You Need to Know About Apple Music
Apple Music is a new member in the streaming music industry. You might possibly get a lot of questions about Apple's new service. The following may help you get a better understanding about Apple Music.
Q1 : Will Apple Music allow me to download music for offline listening?
Yes, you will be able to download music from Apple Music for offline listening.
Q2: Will Apple Music replace iTunes?
No, Apple Music will not replace iTunes. iTunes will be available for those interested in purchasing music, in addition to or instead of streaming via Apple Music.
Q3: Will Apple Music work on Android phone?
Yes, Apple states that Android availability is coming this fall.
Q4: Who is Apple Music available to and when will it go live?
Apple Music goes live on June 30 alongside iOS 8.4 and new iTunes software for Macs and PCs. Monthly fees start at $9.99 for single users, while a $14.99 family plan grants access for up to six people.