How to Track the Cell Phone Location by Number Only
by Anna Sherry Updated on 2019-07-25 / Update for Mobile Tracker
We often wish to keep the track of our loved ones or kids in order to protect and alert them from the looming threats. This is where tracking a cell phone location by number or spying apps comes in handy. Now, if you're looking for the same and wondering about the best option to track a cell phone location by number then you've reached the right place. Today's post is specifically tailored to discuss about the Cell Phone Location Tracking. So let's begin.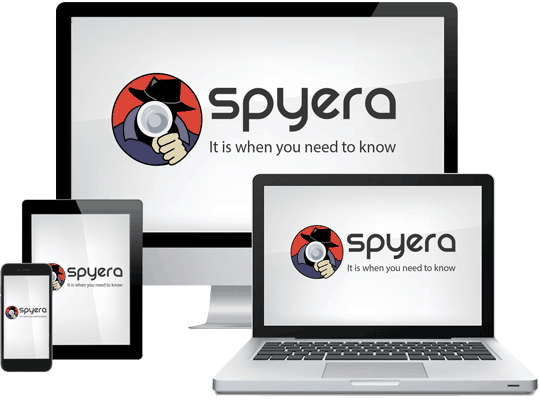 What Is Cell Phone Location Tracker
Before getting to know about Cell Phone Location Tracker, let's first understand how tracking a cell phone using number or GPS works. Your device has a built in service named as GPS (Global Positioning System) which is used to trace down the location of your device over the Maps. Well, this service was primarily incorporated in mobile phones to help users find road routes of unknown location via which they can easily reach their desired destinations without getting lost.
But these days, GPS is also being used to track down cell phone location by several companies to track down their employee activities (food or parcel delivery systems) and by numerous parents too, to keep an eye over their kids' whereabouts. Now, one cannot easily access these many functions simply by GPS functionality. A Cell Phone Location Tracker can be referred to as a spying app or a monitoring software that uses GPS functionality and enable you to avail such features.
When Need to Track a Cell Phone Location
There are numerous reasons when you're in need to track a cell phone location by number or GPS. For instance, you may need to keep track of your field employee's whereabouts, or to track down where the delivery boy has reached. Also, users tend to use the tracking service to keep themselves posted about the whereabouts of their loved ones or kids in order keep them safe from the looming threats. Or, perhaps you unfortunately have misplaced your cell phone and are unable to find it. With cell phone location tracking you can easily locate your device and retrieve possession of it again.
Is Possible to Track Phone Location by Number Only? How to?
Yes, of course it is possible to track a cell phone location by number only. Actually, this service is used by only the Government officials like Police to track down criminals or lost mobile devices or missing persons (in case they have their cell phone with them) etc. But being a normal civilian you certainly will not be able to make use of this service to track down someone for your personal reasons. This is where monitoring softwares or spying apps comes into play. With the help of a monitoring app you can easily get hold of anyone's location. But please remember, as long as location tracking activities are carried out on the devices owned by you, things are considered within the law.
How to Track Phone Location by Spyera (for both Android and iOS)
Enough of the talking now, let's now discover an app that is highly efficient when it comes to monitoring several different activities that are carried out in the target device. With Spyera you can track cell phone location of almost all smartphone devices running on Android or iOS firmwares. Moreover, Spyera is one of its kind of application that ensures that the app installed over the target device in untraceable implying that the target device owner will never get to have a clue that all of his/her activities are being monitored. Let's understand a bit more about this powerful monitoring app.
With Spyera you need not to worry about the compatibility as it supports monitoring of both Android devices and iOS devices in addition to the Windows PC or Mac PC.
This powerful tool assures you that you'll never get caught while monitoring activities of the target device as the app goes in full stealth mode upon activation and becomes untraceable.
Using this powerful tool you can easily and effectively monitor all the activities carried out over the target device, be it phone calls, messages, Whatsapp, Facebook, GPS location etc. etc.
Furthermore, Spyera offers you free updates time to time so that your app in order to keep your monitoring activities up and running.
With Spyera's exclusive Keylogger feature, one can easily monitor the personal information and passwords that is contained within the target device.
One can easily turn on the microphone over the target device using the Spyera's control center and listen or record the surrounding voices or talks.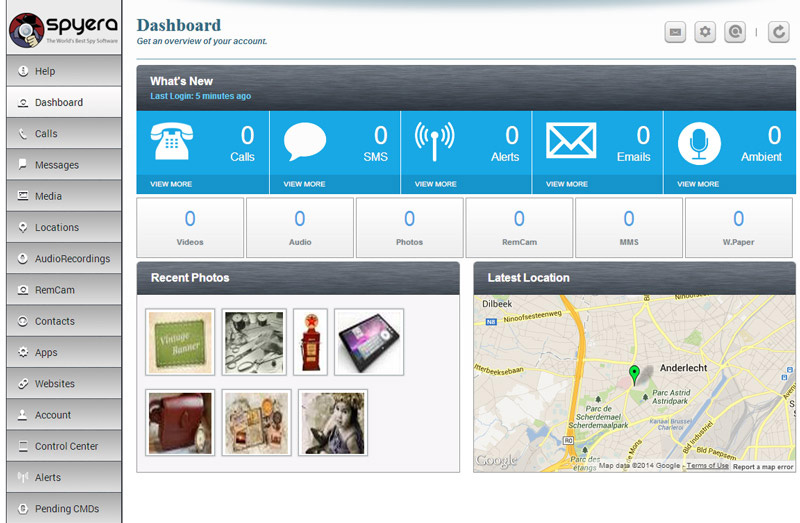 Bottom Line
As we move towards the end of today's discussion, we're now positive that you have full understanding about track phone location by number or by GPS. With this highly classified information, we hope that you'll be able to track cell phone location of your loved ones or kids in a hassle free way and keep them safe.