How to Fix Apple Watch Not Turning On
by Jenefey Aaron Updated on 2019-07-25 / Update for Apple Watch
Being the best smartwatch in the world is not an easy task. You need to be updated with the latest features. In addition to this, you must also have fixes to every bug. But recently, Apple Watch users are complaining about their Apple Watch not turning on. Well, this is not a new issue that the device is facing. And as a matter of fact, we have a number of solutions as to why this issue occurs. Well, before we approach forward to solutions, let us see as to why Apple Watch won't turn on after being dead.
Why Is My Apple Watch Not Turning On?
There are a number of reasons as to why your Apple Watch won't turn on. Here are most possible reasons:
Hardware issue: This includes loose connection or faulty battery of your watch. This is the possible reason as to why your device does not get charged and hence Apple Watch does not turn on.
Damaged charger: If the charger for your Apple Watch is damaged then your watch might not get charged properly and hence you will end by having the issue
Now that you have a possible idea of the reasons for "my apple watch will not turn on" issue, we can now proceed to the solutions.
Solution 1: Charge your Apple Watch
This is one of the most basic things that you can do in order to solve this issue. Your watch might probably not turn on due to insufficient charging. Hence, make sure that your Apple Watch is having enough battery to turn on. Charge your watch till the charging level exceeds 90%. This will make sure that your Apple Watch will not turn off abruptly while using.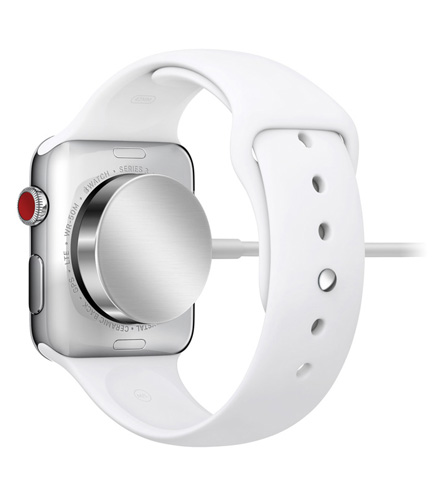 Solution 2: Hard Reset Apple Watch
One more solution that you can try in order to solve your issue is hard reset your Apple Watch. Well, doing this is a piece of cake. All you need to do is follow the given steps to known why Apple Watch won't turn on red lightning bolt.
Step 1: Long press the crown and the side button for approximately 10seconds.
Step 2: This will switch off the Apple Watch and the Apple logo will appear showing that the device has been restarted.
Solution 3: Make Sure Power Reserve Isn't Turned On
Power Reserve is the feature of Apple Watch that literally shuts down all the functionality of the app just showing you the time. The main purpose of this feature is to have a long lasting working of your watch. But, since all the features are closed in this mode, this makes it useless as a smartwatch. Hence, make sure that this feature is turned off.
First of all, Power Reserve is activated by using Glance. All you need to do is swipe on the main interface and then swipe right till you get Battery Glance option. Click the Power Reserve option to enable it.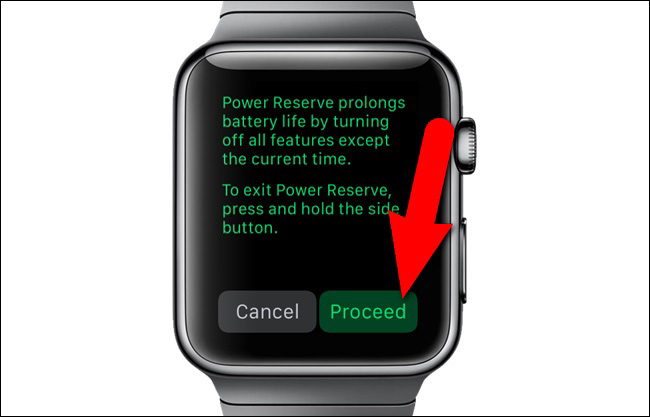 In order to turn off the Power Reserve all you need to do is long press the crown button. If you are in the Power Reserve mode, following screen will appear. Just slide on the slider for Power Reserve and then you will turn off the feature.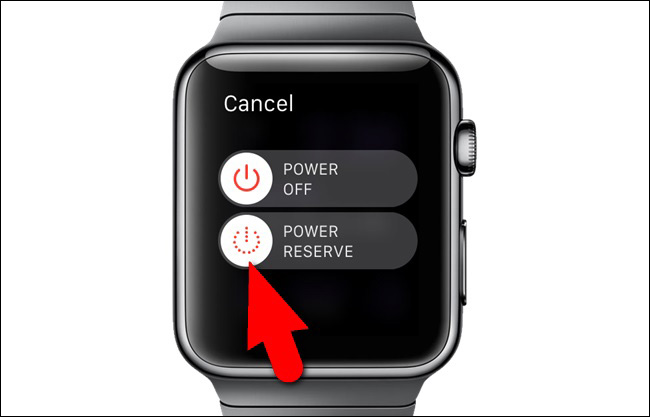 Solution 4: Turn off Screen Curtain via Apple Watch App on iPhone
Screen Curtain allows you to turn off the watch display. This is done for your privacy as you are using voice instructions while using Screen Curtain. Hence, you need to switch off the Screen Curtain feature to see if your issue is solved or not. Follow the following steps given below to know why Apple Watch does not turn on with wrist movement.
Step 1: On your iPhone, open the Apple Watch app.
Step 2: Now go to the My Watch tab.
Step 3: Head to General >> Accessibility >> VoiceOver >> turn off VoiceOver. Turning this off will turn off screen curtain.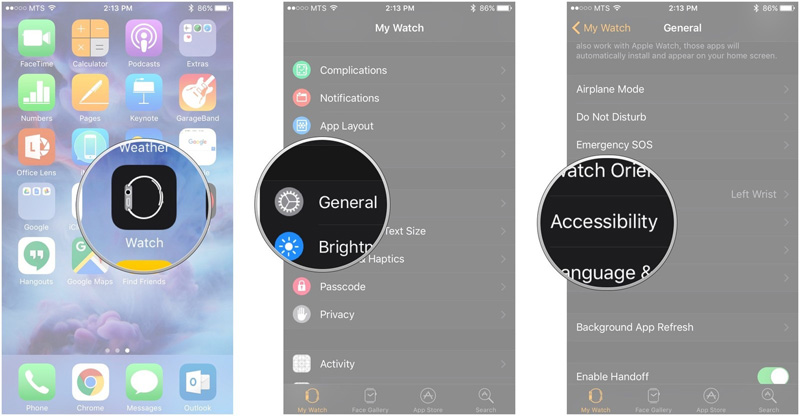 Solution 5: Inspect Your Apple Watch Charging Cable
Look if your Apple Watch charging cable has been damaged or not. If the cable is damaged, then it is obvious that your Apple Watch is not getting enough charging or no charging at all. Hence, make sure if the cable is not damaged. If damaged, you can always but a new one.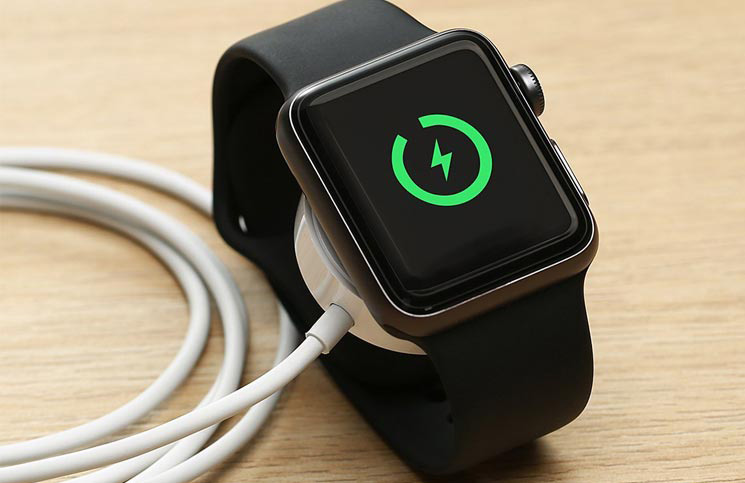 Solution 6: Hardware problems
As stated earlier, you might also face this issue if there is any hardware issue with your watch. Hence, we always recommended to visit the nearest Apple Store so that you can repair your device and solve the issue.
If you feel that the issue on your Apple Watch is due to your iPhone connection and are not sure how to solve the issue, you can always use Tenorshare ReiBoot. This software is the only solution that can solve your iPhone issues. And the most important thing is that you do need to brainstorm while using this tool as it offers single click solution to every problem.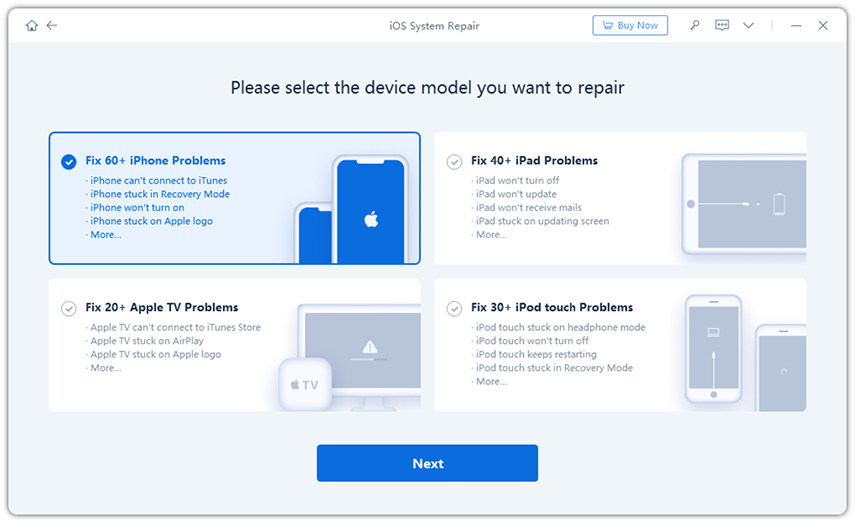 Long story short, you just had a look on 6 solutions if your Apple Watch won't turn on apple logo. You can charge your watch, hard reset it, turn off Power Reserve mode & Screen Curtain feature, buy new charging cable, and visit Apple Store solve the issue. You can also use Tenorshare ReiBoot is the issue is due to your iPhone. Do let us know if the article was helpful or not by commenting below.