Top 6 Issues with iOS 10 and Possible Fixes
by Jenefey Aaron Updated on 2021-09-21 / Update for iOS 10
The iOS 10/11/15 update delivers new features to iPhone, iPad and iPod touch but it also brings some problems. Today we want to show you top 6 iOS 10/15 problems users are facing after the update's release and how to fix them, to ensure you get the most out of what is a very impressive operating system.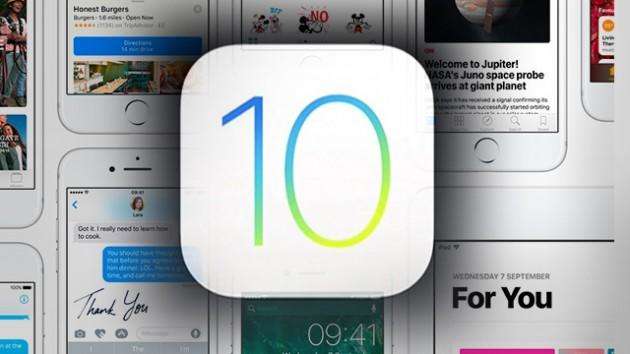 Top 1: Can't update or download apps after getting iOS 10
You may encounter the situation that you cannot update or download apps on iPhone/iPad after updating to a new iOS. If it is related to Apple's server, we have to wait for Apple to fix this issue. If it is related to your device(s), then you can read the following part to get some solutions.
1.Check the network connection. If the Wi-Fi connection isn't stable, you can go to Settings > WLAN > Tap (i) next to the Wi-Fi > Tap Renew Lease to fix it.
2.Restart App Store. Force quite the App Store and launch it again.
3.Check out your Apple ID. Make sure you are using the correct Apple ID and password. And you can sign out and sign in again to have a try.
4.Free up storage space. Go to Settings > General > Storage & iCloud Usage to see whether there is enough room.
5.Restart your device. Press and hold the on/off button and drag slide to power off, and then turn on your iPhone again after a few seconds.
6.Restore your device. If all the above methods cannot help you, you have no choice but to restore your device: How to Backup & Restore iPhone via iTunes.

Top 2: Apps won't Start or Crash
A lot of users have experienced the same problem as you. The app may not start or always crashes when you are using it. Here we list several solutions to help you troubleshoot this annoying issue.
1.Reboot your iDevice(s). Hold on the sleep/wake button and the Home button until the screen turns on with Apple logo.
2.Update the app to the latest version. Some of the apps may not run properly on new iOS 10, just go to App Store to have a check.
3.Turn off Background App Refresh. Go to Settings > General > Background App Refresh > Turn it off.
4.Delete the app and reinstall. It can also delete the app cache and free up storage space.
5.Reset all the settings. Go to General > Reset > Rest All Settings.
6.Downgrade iOS 10 to iOS 9. If all the above methods cannot help you solve app crashing problems, then you can downgrade iOS 10 to iOS 9.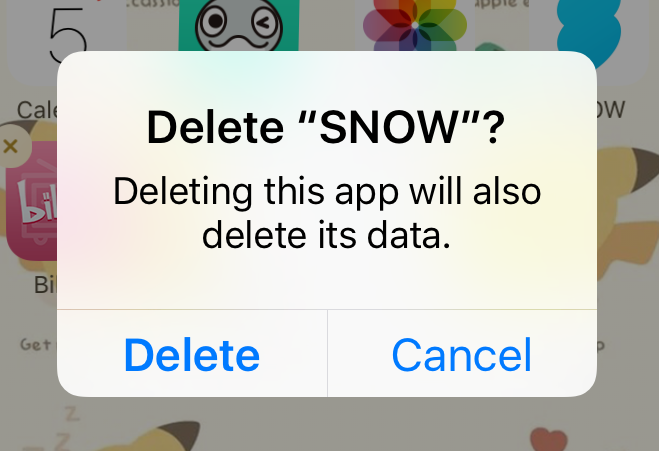 Top 3: Unable to Reply to Messages from Lock Screen Notifications
If you are no longer able to reply to any messages from lock screen notifications, here is what you can try.
To turn on message previews (it's usually enabled by default):
Step 1: Open Settings.
Step 2: Tap on Notifications.
Step 3: Next, tap on Messages.
Step 4: Turn on the switch for Show Preview.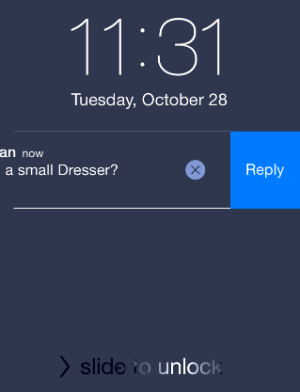 Top 4: iOS 10 Emoji's not appearing in predictive text
Step 1: On your device, launch the Settings app.
Step 2: Go to General -> Keyboard.
Step 3: At the bottom of the pane, you'll find a toggle labelled Predictive. Turn it off and then turn on again.
Step 4: Next, perform a hard reset by holding the Sleep/Wake button and Home button together for about 10 seconds until your device restarts and the Apple logo appears.

Top 5: Can't Receive iMessage Effects after iOS 10 Update
You know, the new iOS 10 brings some nice new features to Message app. This will give you a totally new experience to express your emotion and chat with your friends. However, after upgrading to iOS 10/10.3, many users found that iOS 10 iMessages features not working, if your iPhone iPad also has the same problem, now try to fix it with following methods:
1.Disable Reduce Motion
To fix iMessage effects not working on iOS 10/11, the easiest way is turning off Reduce Motion. About how to do it, you just need to on your iPhone/iPad: go to Settings > General > Accessibility > Reduct Motion > Tap it to off.
2.Turn off iMessage and then turn it on
On your iPhone or iPad, go to settings > Messages > iMessages > Tap on it to off > Turn it on again.
3.Make sure iMessage is sending from your phone number
After trying the two methods above, if you still fail to fix this iOS 10 message problem, you need to check and see if iMessage is sending from your phone number. About how to check it and set it up, you can follow the steps below:
Go to Settings > Messages > Send & Receive > Select your phone number in the column of "Start New Conversation From".
Note: If still didn't fix, you can try to remove all the emails from the column of You Can Be Reached by iMessages At.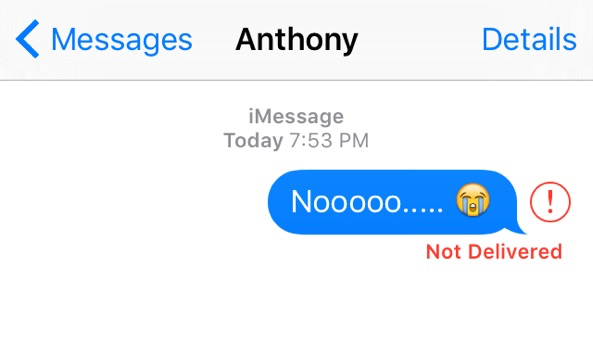 Top 6: iPhone Won't Charge after iOS 10 Update
When plug your iPhone or iPad into the wall outlet or computer, you find that it is not charging. Why? This is a common issue many users complained about. Before you changing a new battery, there are some solutions that are worth-a-try.
1. ALWAYS use official Apple-matched chargers. If you use some cheap cables that are low quality, you'll usually encounter an error that the cable is not certified on the iPhone (or iPad). This may be what is causing the charging issue.
2. Hard reset your iDevice. Press and hold down the On/Off button > While continuing to hold the On/Off button, press and hold the Home button > Keep holding them until the screen turns back on and shows the Apple logo.
3. Check the lighting cable for damage. Most of us have experienced a broken charging cable at some point. The exposed internal wires are not safe to charge your iDevice and that might be why your iPhone or iPad won't charge when plugged in.
4. Change the wall outlet or Apple lighting cable if available.
5. Turn off your iDevice and charge it: Just Press and hold the Sleep/wake button > Turn off your iPhone/iPad when you see "Slide to power off" > Charge your iDevice now.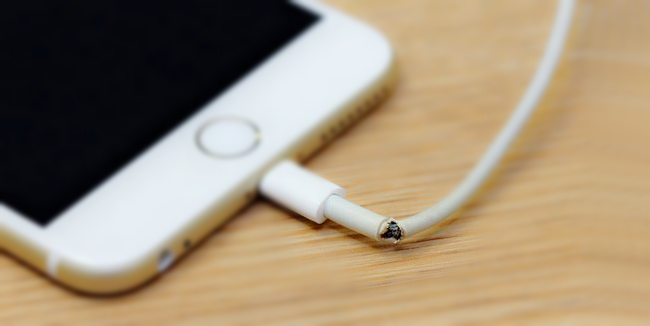 These are common iOS 10/11/15 issues that users are facing after updating. If you are facing any of these problems then you can follow the given solutions to fix the issue. Hope they are useful and can help you out. If you are unlucky and still having a bricked iPhone/iPad, you can get a Tenorshare ReiBoot to completely fix all those issues or go to the nearest Apple Store for help as soon as you can.