What Should You do When iPhone X Stuck on Factory Reset After iOS 13.2/13.1/13 Update
by Jenefey Aaron Updated on 2020-02-21 / Update for iPhone X Tips
"I was trying to reset my iPhone X but during the process, it got stuck. Unfortunately, the device is not responding and I don't know how to proceed, anymore. Please, provide some tips."
The iPhone factory reset stuck on Apple logo is nothing new for the iOS users. It has happened before and unfortunately, it will happen after. But thankfully this is a very common iOS issue that can be fixed very easily. There are multiple tips discussed in the article below, take a look.
Part 1. Reasons for iPhone X Stuck on Factory Reset
It is impossible to pinpoint the reason behind iPhone stuck on loading screen, in your case particularly. But we can point out the general reasons altogether that usually causes your iPhone to get stuck in such state.
Software Update
Jailbreak
iTunes or iCloud restore
Hardware issue
These are all the probable reasons for your iPhone X getting stuck in a loading screen. The fixes are detailed below, take a look.
Part 2. How to Fix iPhone Stuck on Factory Reset(Apple Logo)
It is very frustrating to see your iPhone X stuck on factory reset. But we have all been there; it is a common issue that can be fixed very easily.
We were able to clearly recognize the problem and came up with these 4 very effective fixes below.
Solution 1. Using ReiBoot to Fix iPhone X Stuck on Apple Logo after Factory Reset
Your first option is to fix the iOS system. There are professional programs available for executing the said task and they are very effective.
We have already decided to use Tenorshare ReiBoot to fix the iPhone stuck at apple logo after factory reset. ReiBoot is an excellent program with over the top capabilities. The operating procedure is also very simple, take a look;
Step 1First, download ReiBoot on your computer. After that install ReiBoot and launch. Connect the iPad to the computer and click the 'Repair Operating System' on the main interface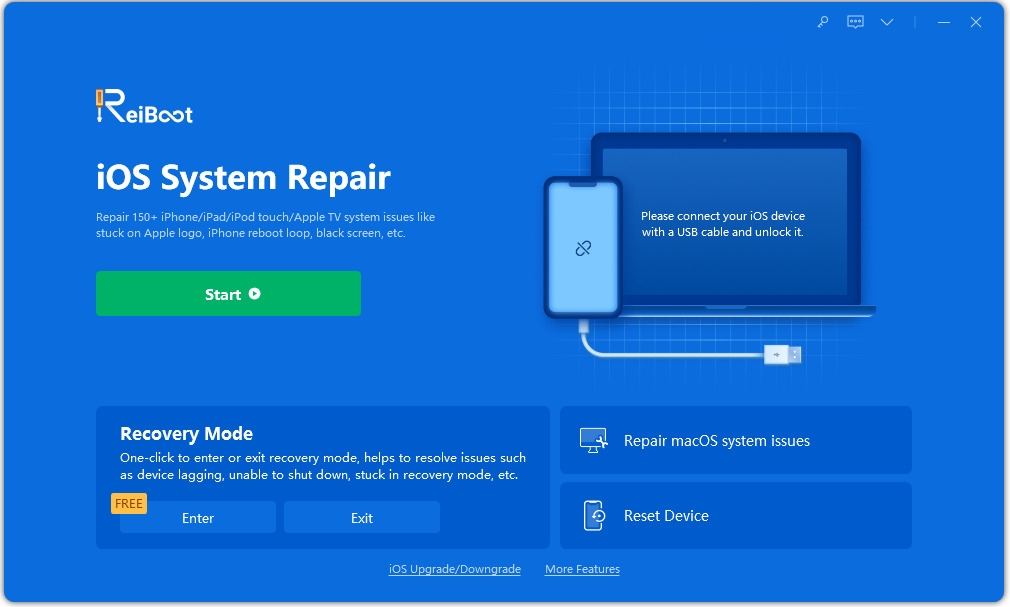 Step 2After that, click on 'Fix Now' and proceed.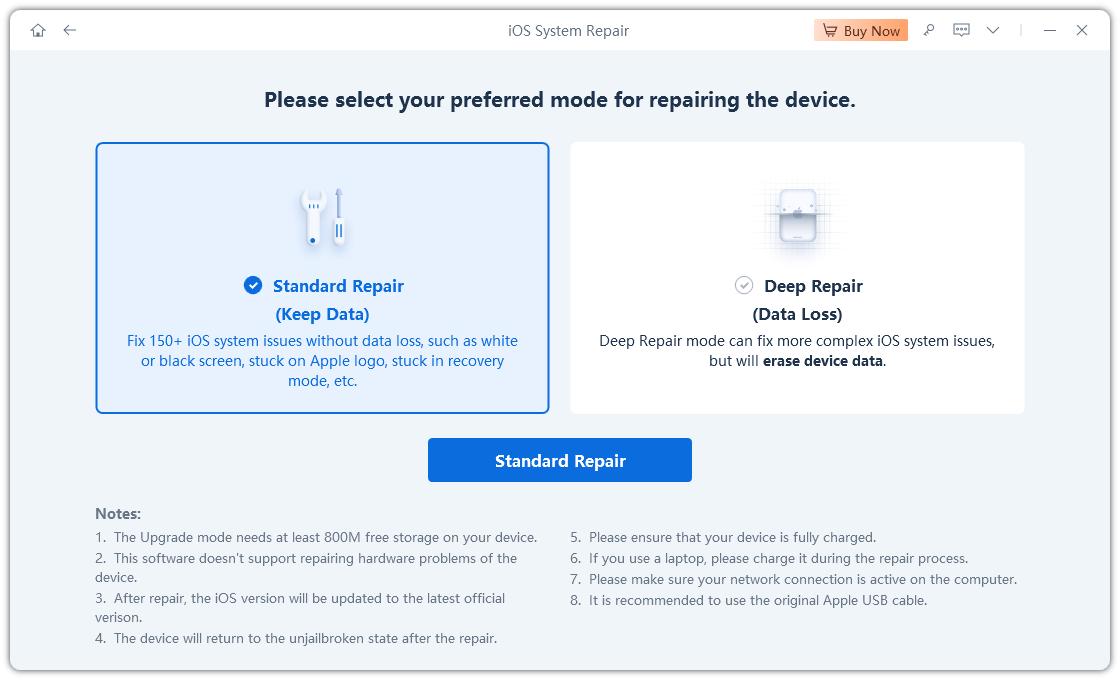 Step 3Then, finally you will come across the firmware page. Click 'Browse' to set a path and then click 'Download'.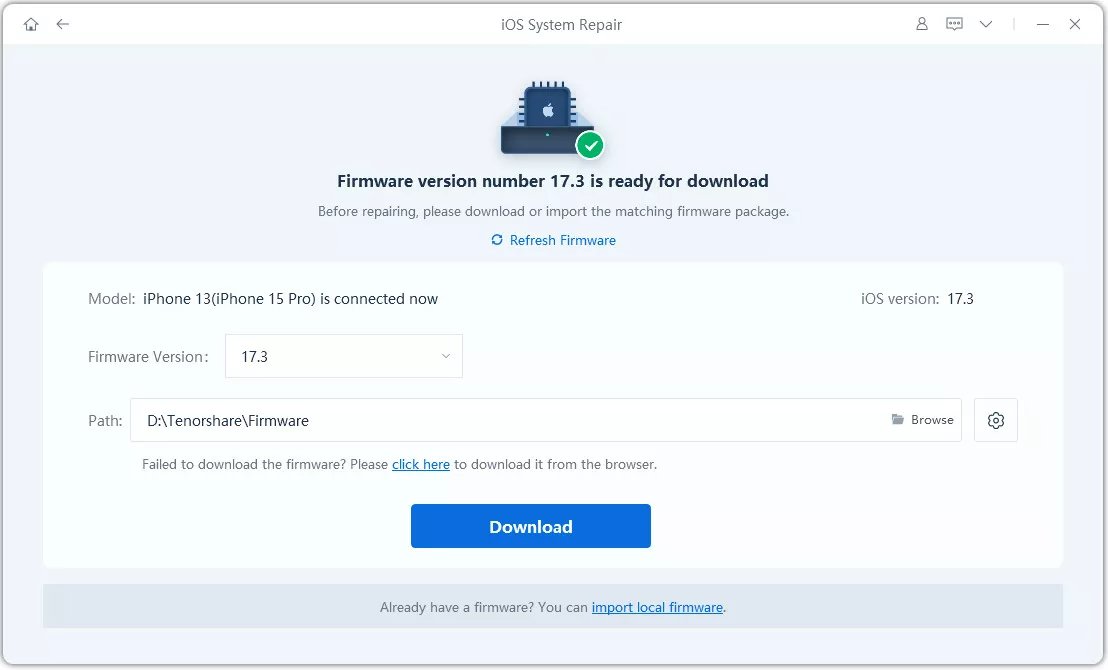 Step 4When the firmware has been successfully downloaded, click 'Start Repair' to proceed with system recovery.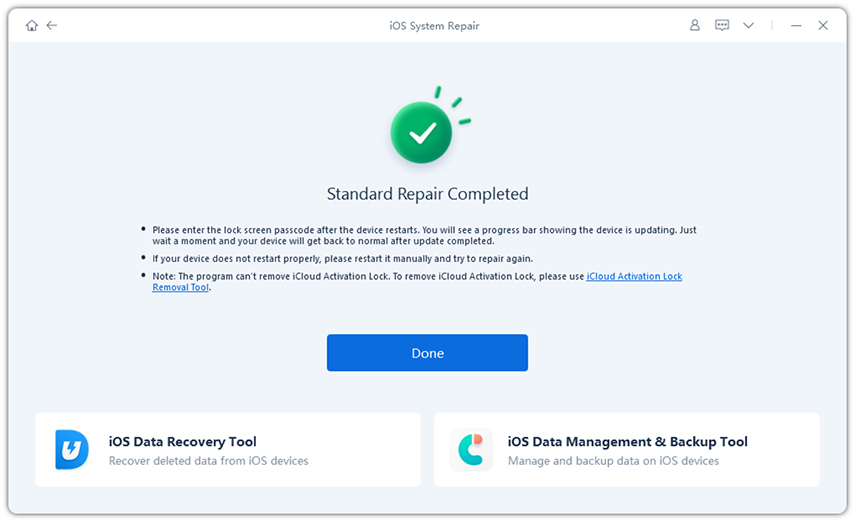 This is the most effective way to fix an iPhone that is stuck in a particular screen. Here is a video guide on how to use this software.
Solution 2. Just Wait When iPhone Factory Reset Stuck on Apple Logo
You can simply wait out the glitch. iPhone X is running on one of the most advanced Operating Systems in the world; iOS has its own internal repair system, which could lead to this glitch being temporary.
So, if your iPhone stuck on factory reset; just wait it out. It may get fixed all by itself.
Solution 3. Force Restart Your iPhone
If you have waited for a long time for the iPhone stuck after reset all settings to get fixed automatically and it is still not responding, Force Restart the iPhone X.
This may sound pretty basic but Force Restart of an iPhone has a huge impact on fixing the iOS issues. Numerous times users were able to fix multiple iOS issues just by Force Restart. The steps are very easy; take a look.
Step 1:Make a quick tap on the 'Volume Up' button and then do the same with the 'Volume Down' button.
Step 2:Then, immediately press and hold the 'Power' or 'Side' button until the Apple logo appears on the screen.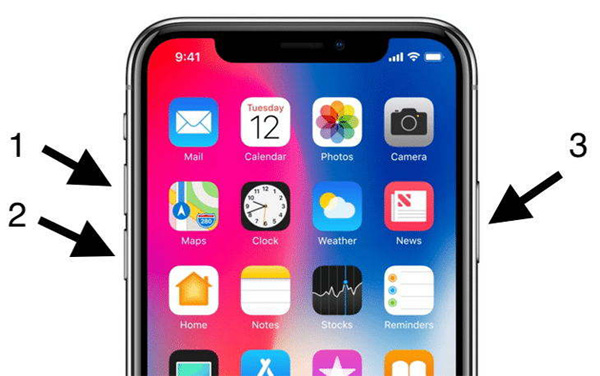 You need to be very focused during the execution of the Force Restart process. As the steps need to be performed one after another in quick succession.
Solution 4. Using iTunes to Fix iPhone Stuck in Factory Reset
If these procedures are not working then you need to restore the iPhone via iTunes. But in this situation your iPhone will not get detected by the iTunes, you have to put the device in Recovery Mode and then restore the device.
Now, there are multiple ways to put the iPhone X in Recovery Mode. Check out both of the methods and decide which one to use;
a.One-Click to Enter Recovery Mode with Tenorshare ReiBoot
It will be very easy to enter Recovery Mode with Tenorshare ReiBoot. You will get single-click access to the said mode. Let's look at the steps.
Step 1: Download and install the program and connect the iPhone. Tap on 'Trust' and establish a connection.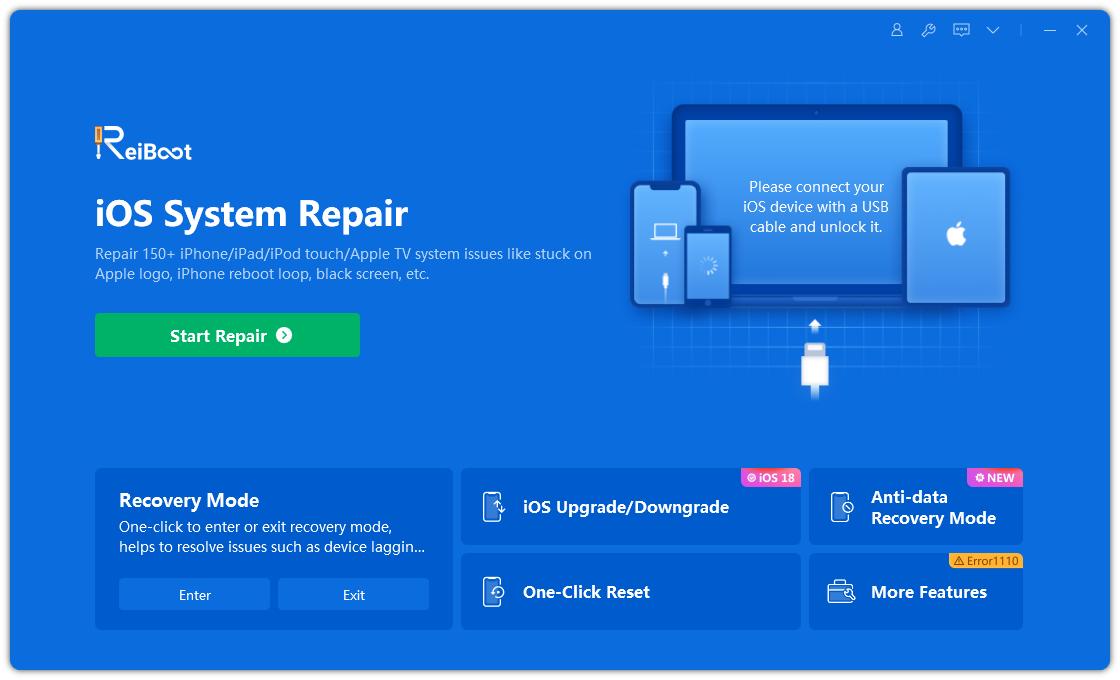 Step 2: Then, ReiBoot will detect the iPhone automatically. Then, click on 'Enter Recovery Mode'.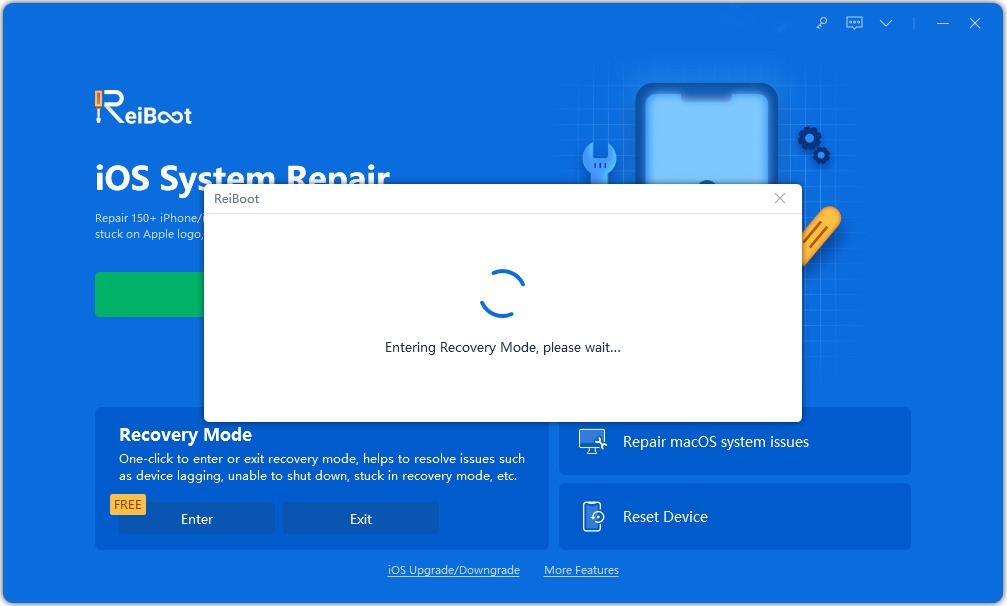 Step 3: Within a minute the device will enter Recovery Mode. 'Connect to iTunes' will be visible on the screen.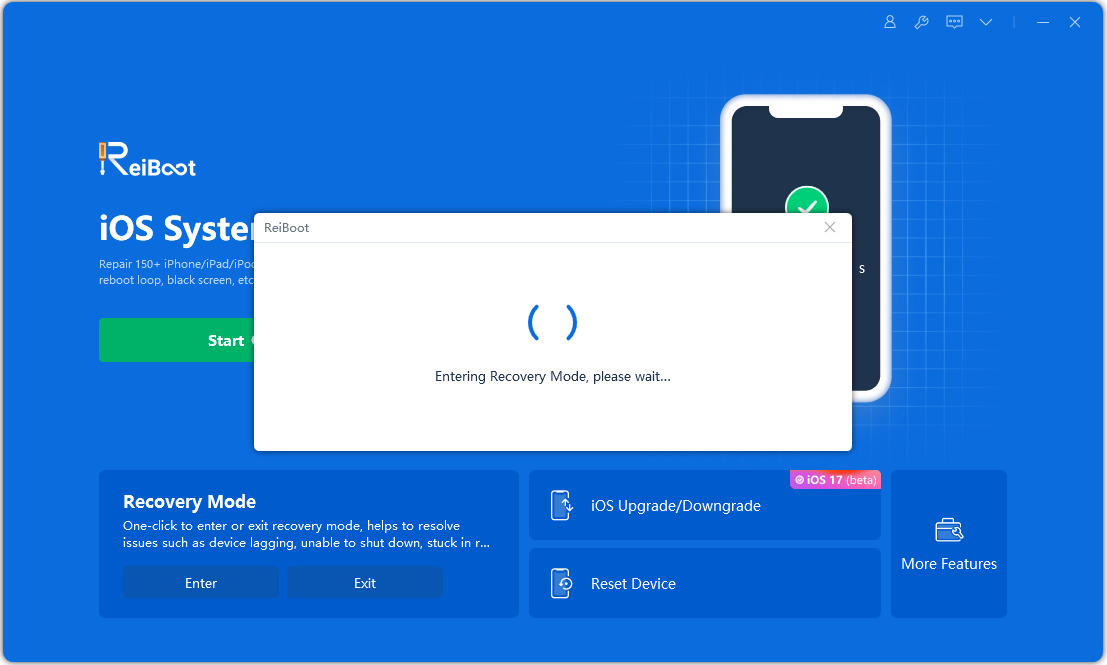 b.Put iPhone x in Recovery Mode Manually
The manual method is a bit different.
Step 1: Quick tap on the 'Volume Up' button and then a quick tap on the 'Volume Down' button.
Step 2: Then, press and hold the 'Side' button until connect to iTunes screen is visible.
After you have entered the Recovery Mode; connect the iPhone to the computer and launch the iTunes. iTunes will detect the iPhone immediately and the option to restore the device will be visible on the screen.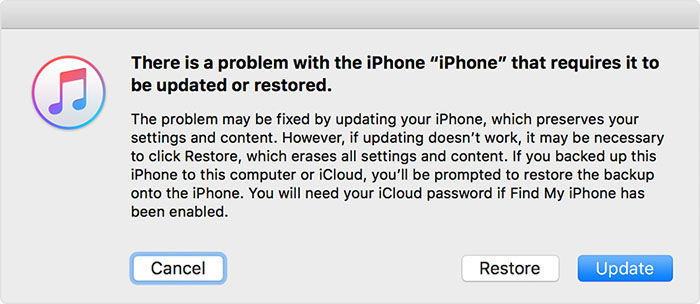 Conclusion
Hence, if you are stuck in the factory restore screen on your iPhone, then don't worry. This issue is easily fixable. We have provided the details of all the eligible solutions on the article but the best way to fix the iPhone would be to use Tenorshare ReiBoot to repair iOS itself.