Apple's Ad Blocking App Been Choice VS Tenorshare Free iOS Ads Remover
by Jenefey Aaron Updated on 2020-02-28 / Update for iOS Ads
Gone are the days when you were interrupted by spam ads when you were immersed in an exciting game or eBook on your iPhone, iPad. To block advertisements, you've got professional ads blocking software, like Free iOS Ads Remover from Tenorshare. And recently, Apple also approved an iOS ad blocking app, named Been Choice. The two tools share similarities and of course have differences. Read the following and compare the two iOS ads blockers.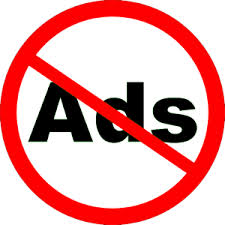 Been Choice, is it Reliable?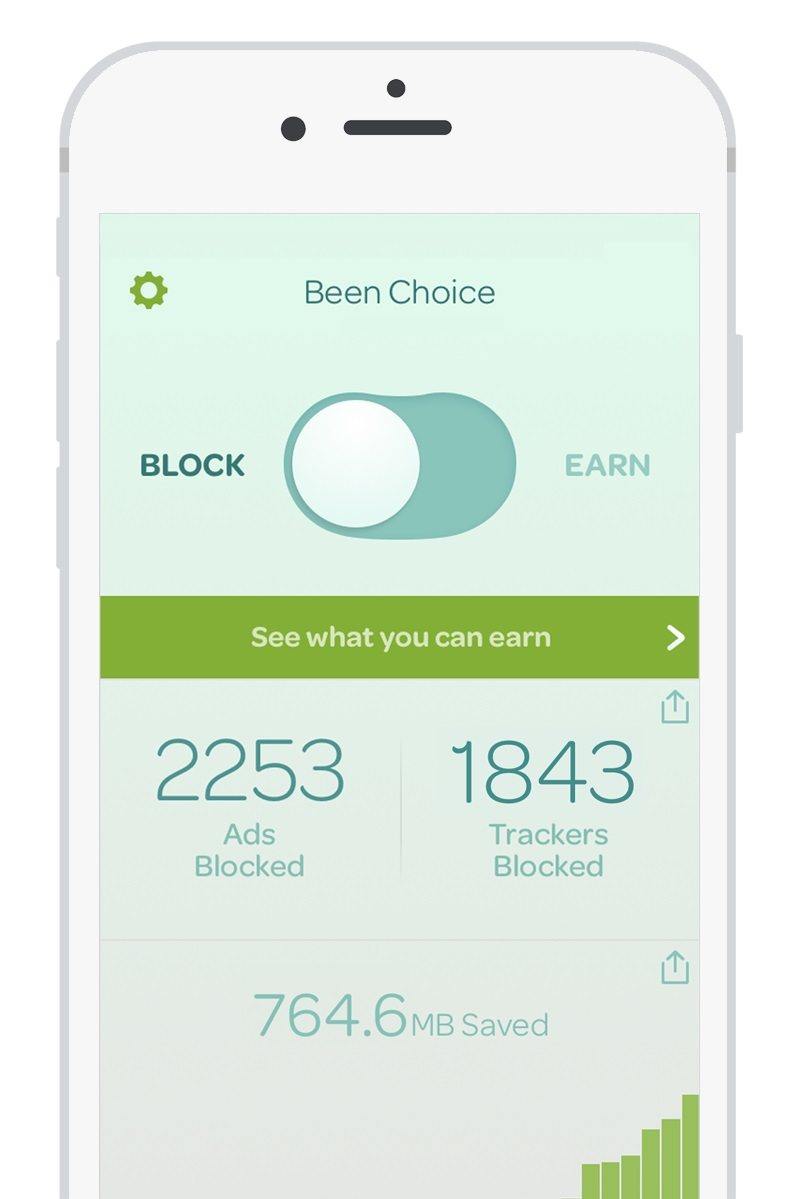 Been Choice, as it is called, claims to block ads both on mobile websites viewed through Apple's Safari browser and in native mobile apps, including Facebook. For the latter, it uses a VPN service, which routers traffic to Been Choice's servers where ads are wiped out before the user views the app's contents.
Apple Removes Ad Blocker Been Choice for Privacy Concerns
Been Choice have taken a step further by installing root certificates in order to block ads inside apps. However, the problem with that type of blocking is that it intermediates secure connections and exposes all your private internet traffic to the blocker. Essentially, it's a voluntary person-in-the-middle attack. For that reason, it has been deemed dangerous by Apple and removed from the App Store. That's why you need Tenorshare Free iOS Ads Remover.
Tenorshare Free iOS Ads Remover, What is It?
iOS Ads Remover provides you a free way to block ads in 1000+ apps and games, including Facebook, Twitter, Google+, YouTube, Pandora. Only with several clicks, all the ads are gone. It would turn off any iOS 9 ads like floating ads, pop-up ads, blinking banner ads.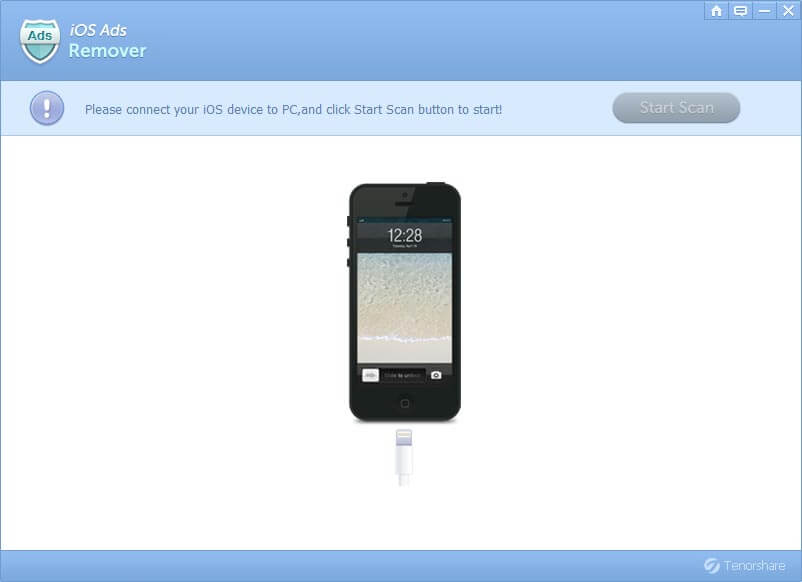 Unlike Been Choice, the iOS Ads Remover would turn off ads on iPhone, iPad, and iPod without tracking, logging or selling your private information or data. You can feel free to use it since your privacy will be protected.
Mac version named as Free iOS Ads Remover for Mac is available on OS X 10.10 Yosemite, 10.9 Mavericks, 10.8 mountain Lion etc.
How to Remove Ads for iOS Apps Using Tenorshare iOS Ads Remover
To start blocking ads for your iOS devices using the software, you can follow 4 steps:
1.After downloading and installing, you can connect your iPhone (iPhone 6s, iPhone 6s Plus, iPhone 6, iPhone 6 Plus, iPohne 5s, 5, 4s, 4 etc.) to computer to start scanning.
2.After scanning, select apps you want to remove ads for.
3.Click "Remove" button to block the in-app ads for your iPhone, iPad, iPod.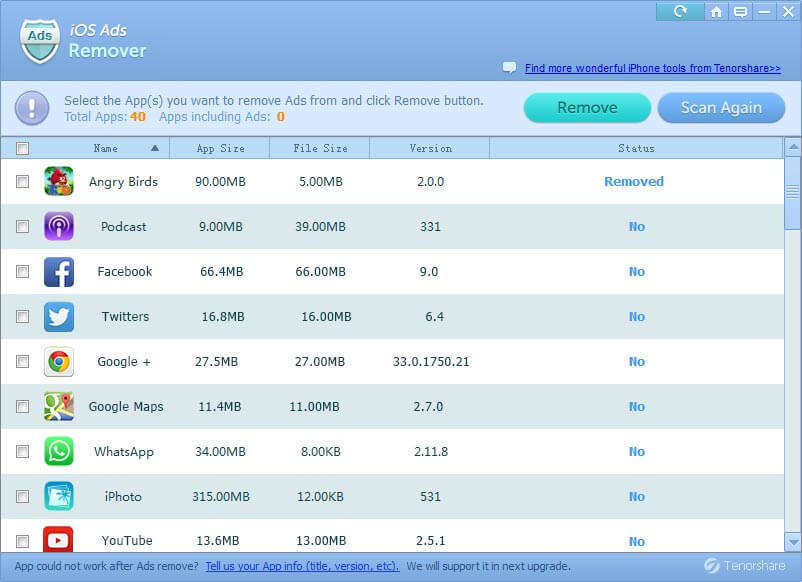 Where You can Get Tenorshare iOS Ads Remover Free
There are many places to free download the Tenorshare iOS Ads Remover. Here we list two of them.
Tenorshare's official website is your first choice. You can download it via the download buttons (for both Windows and Mac users) below.
CNET, a well-known American Tech site, is another safe site to capture the software.
Conclusion
Been Choice allows you to block ads in apps as well as the mobile browser. But it has been under great controversy for privacy concerns. Tenorshare Free iOS Ads Remover not only has the same functionality of blocking app ads, it is also shows more friendless in protecting your private information. You can feel free to give it a try.