Top 7 IOS/Android Facebook Messenger Not Working Issues and Fixes 2023
by Jenefey Aaron Updated on 2022-01-04 / Update for Facebook
As a social media, Facebook messenger is widespread among smart phone user for both Android and iOS. However, with user group extend, the problems of Facebook messenger seem to occur more frequently. In this article, we collected the top 5 Facebook Messenger not working issues for users and also provide possible solutions for you to learn. Just follow us!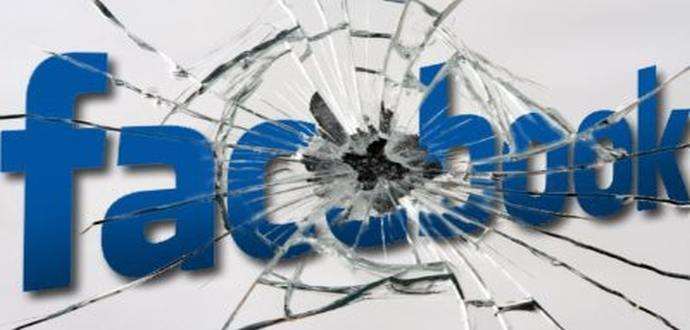 Part 1: Top 5 Facebook Messenger Not Working Problems for iOS/Android
1.Facebook Messenger Won't Send Pictures
Cannot send pictures/photos, and when the error happens there is a little red exclamation mark that comes up beside the picture. If you click it, it comes up with a message that says "Your message was not sent." and it will give you 3 options to try again, delete or cancel. If you click try again, it usually doesn't go through.
2.Facebook Messenger Won't Install
During the install process of Facebook Messenger, there are user who keep receiving failure notice. You may try it later or check the network statement.
3.Facebook Messenger Won't Load
When receiving files from contacts, the process never ending load. Or you simply could not load files from list. This problem may be caused by Facebook Messenger itself.
4.Facebook Messenger Not Working
After installed Facebook Messenger on your Android/iOS device, you may receive this problem occasionally when you try to open the app but without respond.
5.Facebook Messenger Not Updating New Feeds
Cannot get news feed and update contact is another problem on Facebook, especially for iOS 11 users. Network may be the main reason for this problem and software conflict would also lead to this problem.
6.Facebook Messenger Notifications Not Working
Facebook push notifications are not working properly is also the problem after users update iPhone system to iOS 11, and Android users would also find this problem happens. When the notification is not working, you'll not be able to reply it instantly, which could be kind of inconvenient.
7.Facebook Messenger Keeps Crashing
You may encounter Facebook Messenger keeps closing as soon as you open it. The screen goes blank and then you are taken back to the home screen. This problem may sometimes relate to the low memory of your iOS/Android devices.
Part 2: Top 5 Ways to Fix Facebook Messenger Not Working 2018
1.Re-launch Facebook Messenger
For iOS users, you can force quit the app by pressing the home button twice and swiping up the app's preview to close it.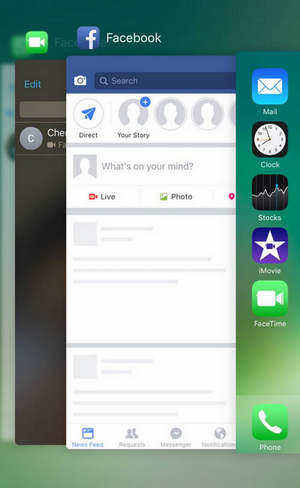 For Android users, launch the recent applications menu, find Facebook Messenger on the list and scrolling up from the bottom.
2.Check Smart Phone Network Connection
If your smart phone is under a poor network environment, problems like Facebook Messenger won't send pictures/won't install/won't load/not updating new feeds would timely exist. If you are using mobile data, you are suggesting to connect to stable WI-FI network.
3.Restart iOS/Android Phone
A simple restart operation can sometimes help to fix kinds of problems.
iOS users could easily restart or force restart devices by follow the instructions below.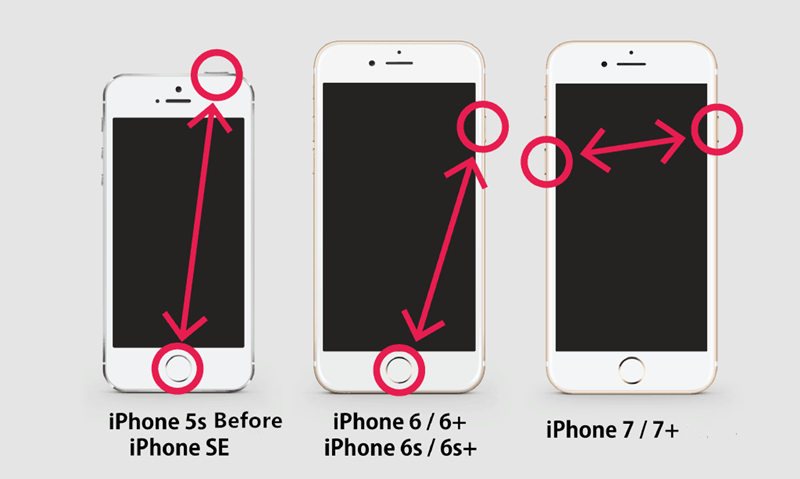 Android users may come with the restart shortcut, and sometimes a quick reboot of Android phone is all it takes.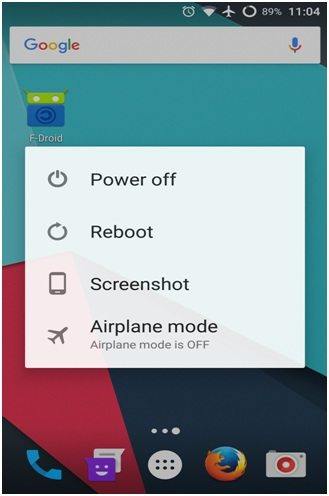 4.Reinstall/Upgrade Facebook Messenger to the Latest Version
If the above solutions cannot help to fix the Facebook Messenger not working problem, you can then to check the version of this app. Keep apps up to date can be important to maintain the performance and new updates may not offer major features or an overhaul, but they can often fix bugs and kinks within the app.
Otherwise, if there is no update for Facebook Messenger, you may consider whether you have trouble installing the app onto your iPhone/iPad/iPod/Android phone. You can firstly delete the app, restart device, download and reinstall the app again.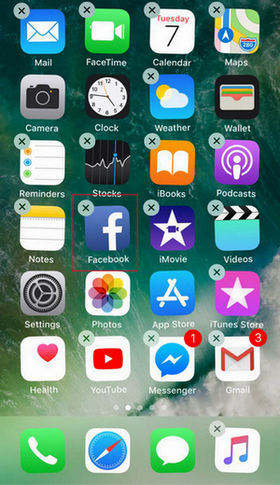 5.Fix Facebook Messenger Not Working with Tenorshare ReiBoot
For Android users, there are virtually too many variants, there is no "one solution fits all" approach to fixing apps. You may try to check the device's help center for instructions to troubleshoot apps.
For iOS users, especially those users who meet Facebook Messenger problems after update to iOS 11, you may try Tenorshare ReiBoot, a super easy tool for fix all kinds of iOS Facebook Messenger stuck problems as well as other iOS related stuck issues in clicks.
Step 1: Download and install Tenorshare ReiBoot to PC/Mac, connect your iOS device with computer via USB, and click "Fix All iOS Stuck" on the main interface.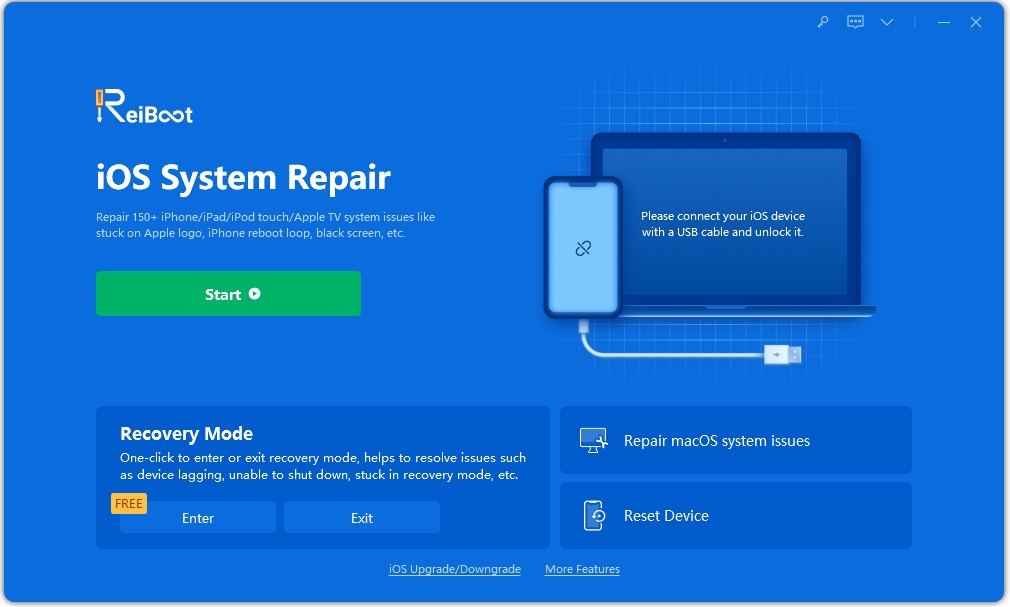 Step 2: Click "Fix Now" to proceed. If your iOS device works well, this operation can help to optimize your device, or it can assist to fix problematic iOS device effectively.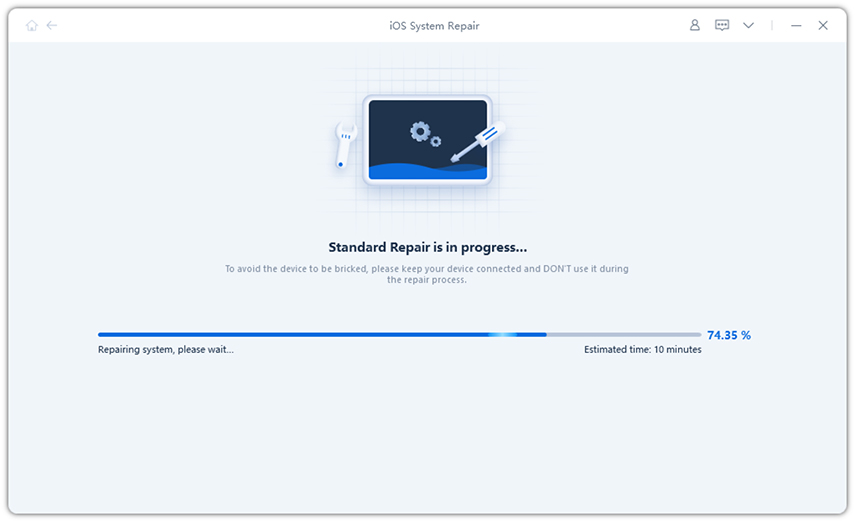 Step 3: You will be guide to download or import latest iOS firmware package. After the firmware downloaded, you should click "Start Repair" to start system recovery.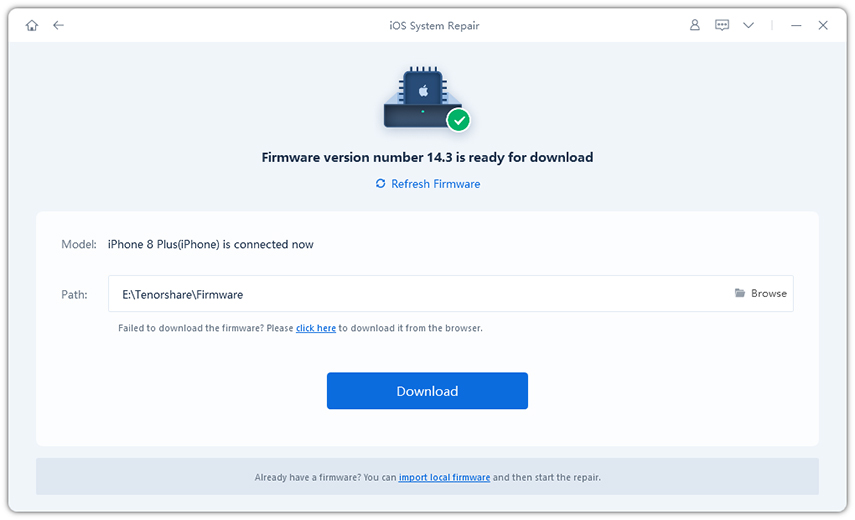 Step 4: After repairing the repairing process, your iOS device will automatically reboot and everything will get back to normal.
As you read through this article, the top 5 Facebook Messenger not working issues and solutions are all shown. If you have other Facebook Messenger problems like can't send photos on Messenger, don't hesitate to contact us by leaving a comment below.