How to Downgrade iOS 11 Beta to iOS 10.3.2 or Earlier Version on iPhone/iPad
by Jenefey Aaron Updated on 2019-11-30 / Update for iOS 11
Summary: This tutorial aims to show you how to downgrade iOS 11 public beta to iOS 10 without iTunes, as well as how to fix iOS 11 stuck issues on your device.
iOS 12 users can visit: How to Downgrade iOS 12 Beta to iOS 11 on iPhone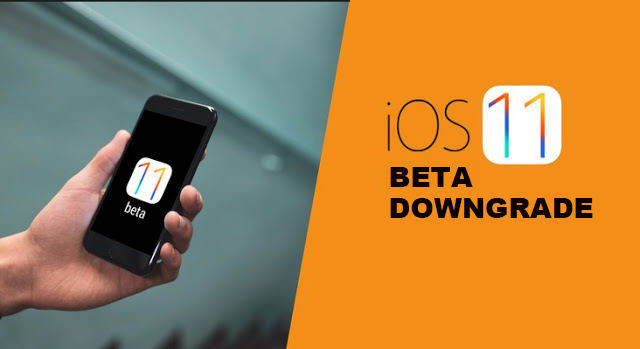 Released at Apple's annual WWDC on 5 June 2017, iOS 11 beta is now available on a compatible iPhone/iPad, sparking the users' attention worldwide. Although it's just a glimpse of the final version that coming this fall, still many people have downloaded and installed the newest iOS 11 beta on their iPhone or iPad. Sooner after the excitement to update their device to the beta, a certain amount of users became regretful this decision. After all, the new beta is only a test version that isn't supposed to run as smoothly as the stable iOS 10.3.2/10.3.1 or earlier. The best solution is to restore iPhone from iOS 11 beta to iOS 10. In this post I am going to share an easy method to uninstall iOS 11 beta profile and go back to iOS 10 without data loss.
Tip
: If you are keen to try the all-new iOS 11 beta profile, please visit another article about how to
download and install iOS 11
on your iPhone/iPad.
How to Downgrade iOS 11 Beta to iOS 10 without Losing Data
The whole process of iOS 11 beta downgrade is not complicated and you can use conventional method - iTunes to get this job done, but I shall not recommend you to do that for two reasons: iTunes is quite cumbersome and iOS 11 backup data can't be restored after reinstalling iOS 10.3.2/10.3.1. What is worse, lots of people are confronted with iPhone stuck in recovery mode when downgrade to 10.3.2 from 11 beta 2. Alternatively, you can use iPhone System Recovery Software ReiBoot to downgrade iPhone from iOS 11 beta. You can either download the iOS 10.3.2 firmware package online or import any available firmware package manually with Tenorshare ReiBoot.
1. Free download and install Tenorshare ReiBoot to your PC/Mac. Connect your iPhone/iPad via a USB cable. When the device is detected, click Fix All iOS Stuck > Repair Now.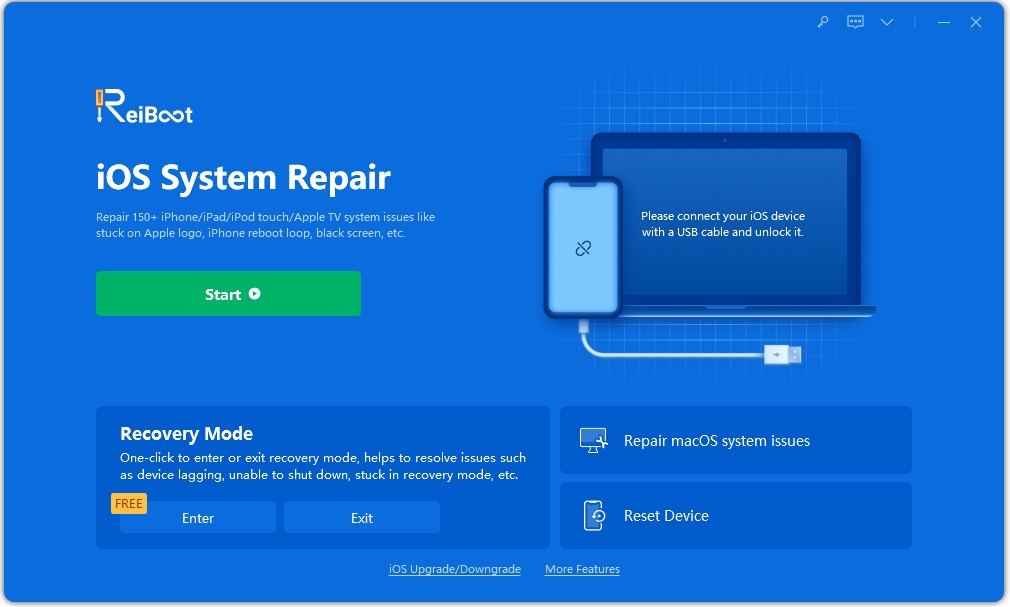 2. Tenorshare ReiBoot will provide you with the iOS 10.3.2 firmware package by default. Click Download to acquire it online. The package downloading process may take a while. Or you can choose to manually import the iOS firmware if you have already had one.
3. After the downloading process done, confirm to Start Repair. It will automatically reinstall iOS 10.3.2 on your iPhone. Please don't disconnect your iOS device until your iPhone/iPad is go back to iOS 10 from 11 successfully..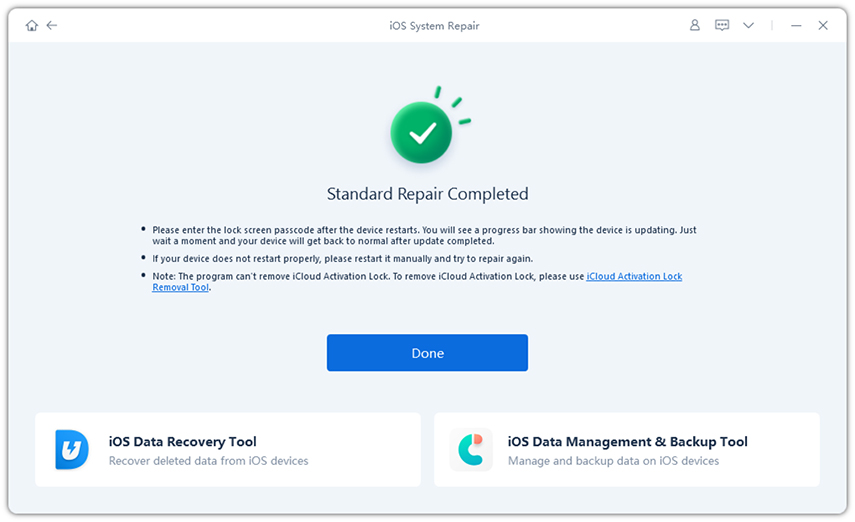 That's all about how to downgrade from iOS 11 to iOS 10.3.2. Only 3 steps needed to restore your iPhone/iPad.
How to Fix iOS 11 Related Issues on iPhone/iPad after Upgrading
We have, actually, tested the newest iOS 11 beta by ourselves, only to find it is less stable on iPhone. Problems like iPhone stuck in recovery mode when go back from 11 to 10.3, stuck at apple logo after installing iOS 11 beta, black screen of death, can't turn off Bluetooth properly, no widgets showed in the notification bar, etc. and I believe we are not alone to have these iOS issues. As I said before, iOS 11 beta is only for testing.
If you are unlucky to have the same problems, the direct way is to put your iPhone/iPad into recovery mode. Press a combination of Sleep/Wake + Home button on iPhone 6/6s/6s Plus/5/4 and Volume down + Home button on Red iPhone 7/7 Plus for more than 10 second when you see the Connect to iTunes screen.
Or you can try Tenorshare ReiBoot to enter and exit Recovery Mode within one click.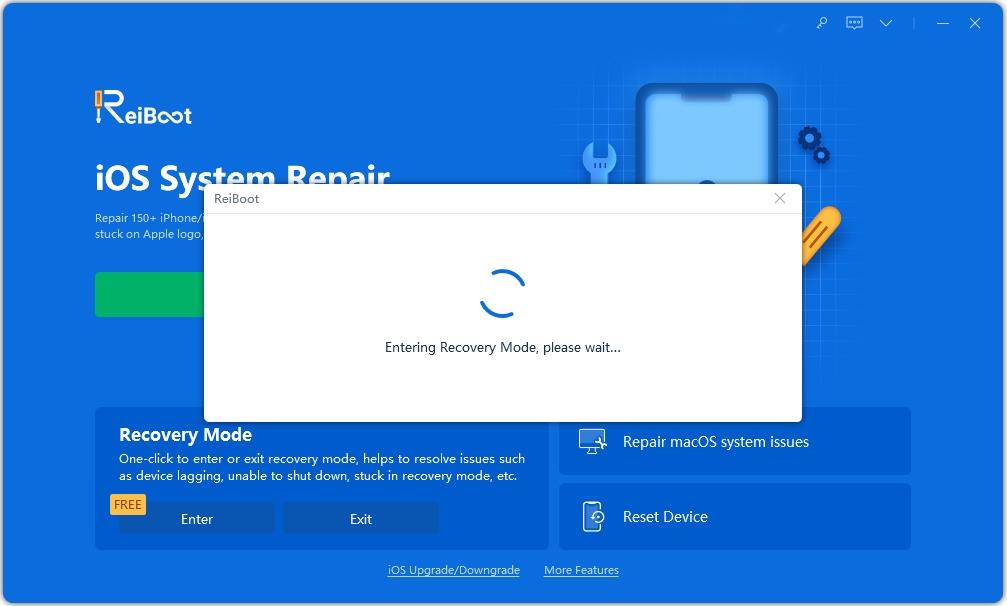 Should Recovery Mode fail to solve iOS 11 stuck problems, you are good to remove iOS 11 to iOS 10 on iPhone.
Hence, if you come across problems like can't downgrade iOS 11 beta 2/1 to 10, Tenorshare ReiBoot is your best choice to put eveything into normal without losing files.
Video Guide on How to Downgrade iOS 11 Beta without Any Data Loss