How to Use Tenorshare Music Cleanup
Tenorshare Music Cleanup offers an easy and efficient solution for users who need to get rid of duplicate in iTunes and add detailed info to albums, making iTunes library clean, tidy and well-organized. It can scan and import music saved in iTunes and local folder. You can easily add missing information like artists, track names, lyrics, genre, etc. to albums for iTunes music and local music.
The steps below explain how to remove duplicated songs and how to edit & add info to albums.
Step 1: Import Music Files to Tenorshare Music Cleanup
Download and install Tenorshare Music Cleanup on your computer. Run it and register you're your registration code. The default mode is "iTunes Music Clean". Click "Start Scan" and all music in your iTunes library will be loaded to the program.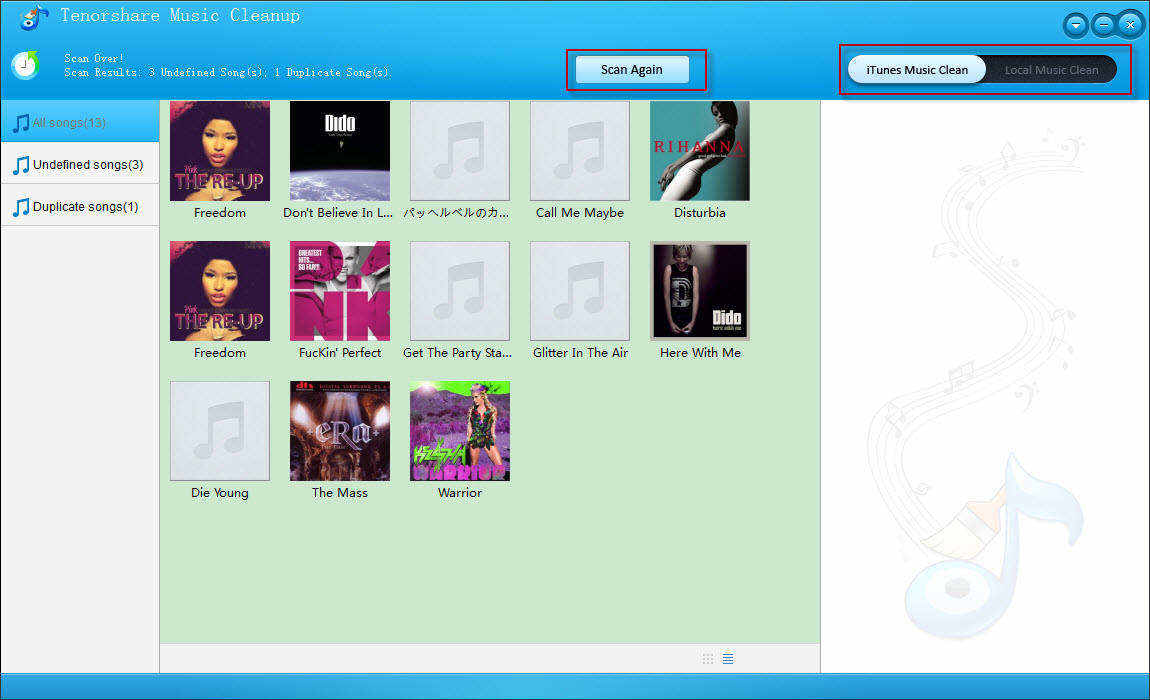 For the local music, you can switch to "Local Music Clean&" on top right of the interface and then click "Open" or "Add Music" to load music files or folders to Music Cleaner. If you have a folder full of music files, you can just drag the whole folder to the program. And all the music will be in the program.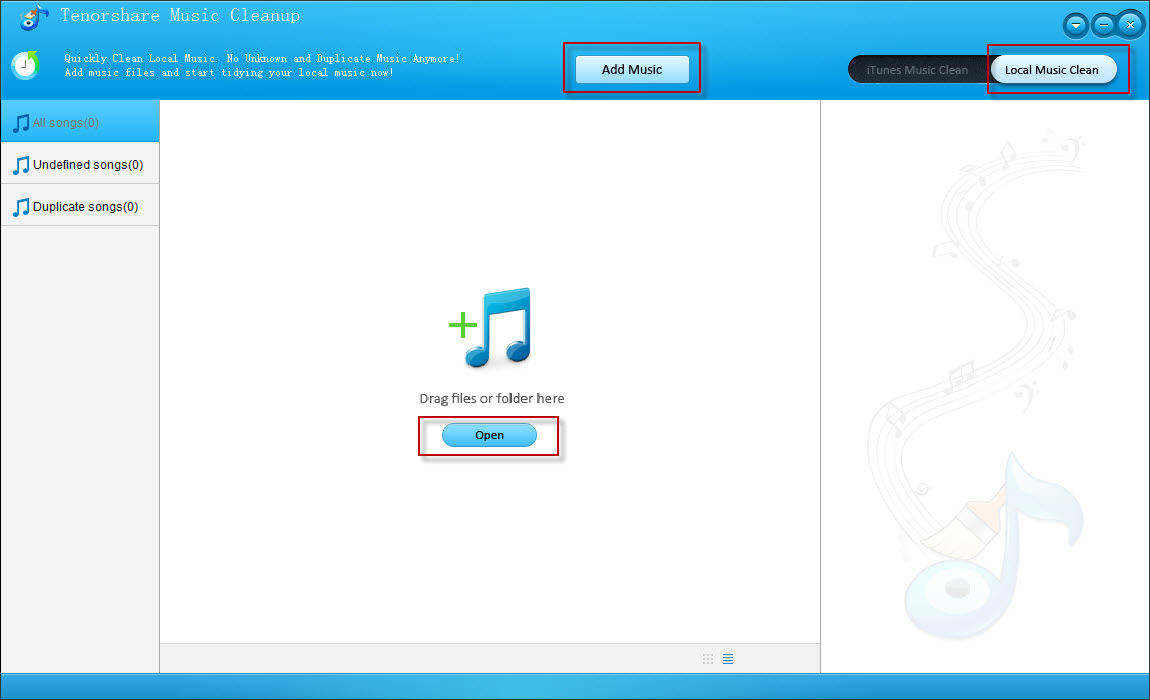 Step 2: Identify and Edit Info to Unidentified Songs
After importing music to the program, the program will sort out duplicated songs and unidentified songs. Click "Unidentified Songs" on the category list and you will find a list of songs whose information is not complete. You can select one item, and then on the right of the interface information about this item will appear.
Click "Identify" and Tenorshare Music Cleanup can automatically get information like track names, album, genre, year and much more for you. You can manually add info to your music files by clicking the Edit icon if you don't like the info automatically found by Music Cleanup. When all is done, tap "Apply".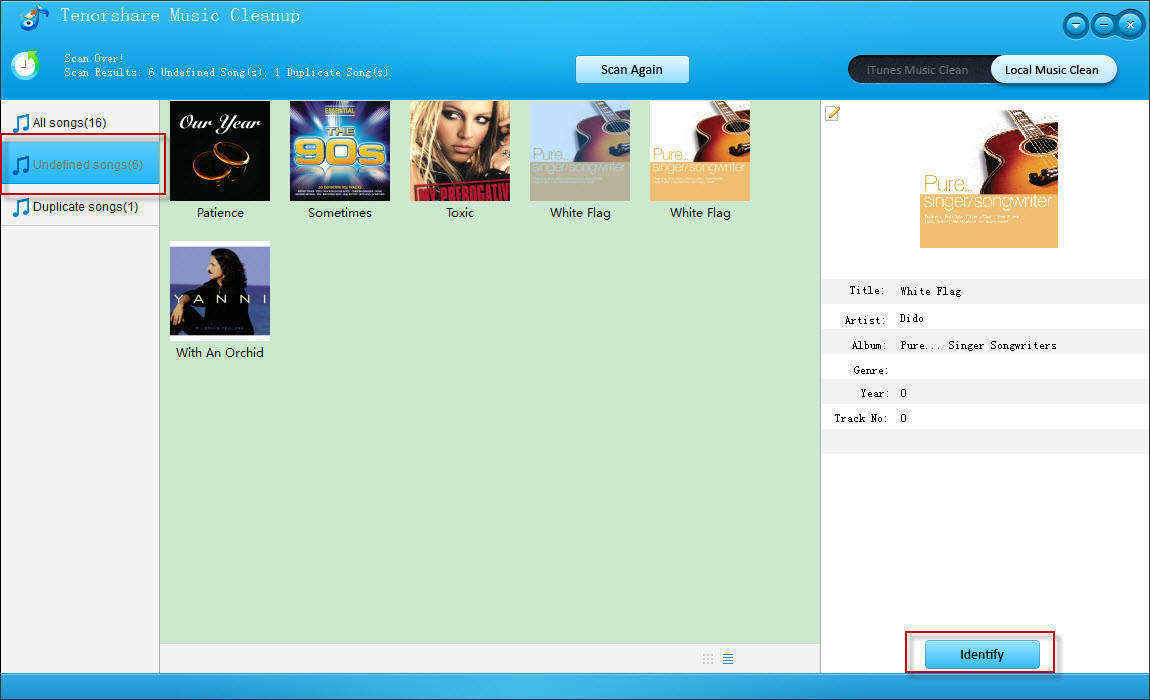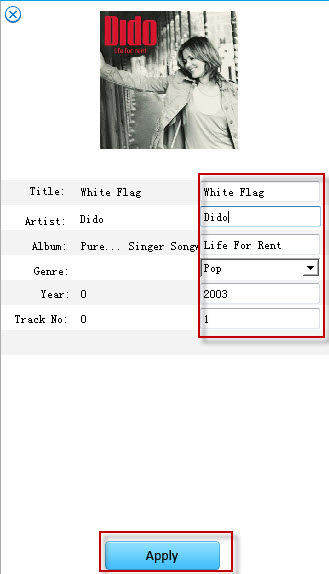 If you don't want the information found by Music Cleanup, you can manually edit missing info for songs in your iTunes library and local music folder.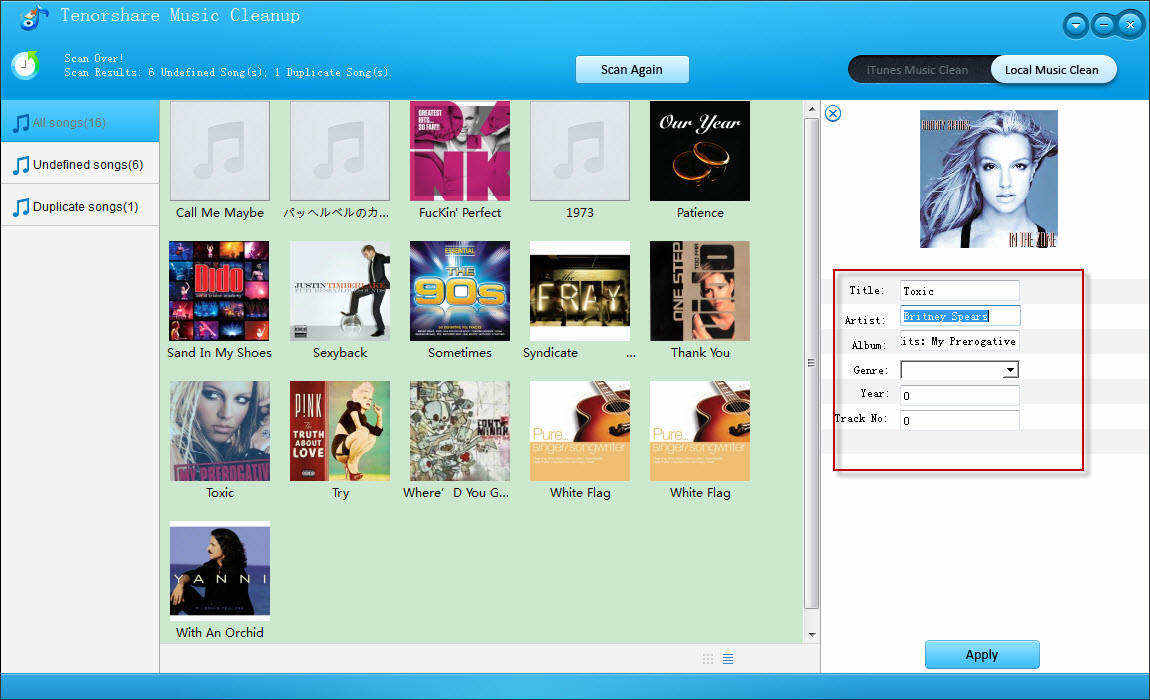 Step 3: Remove Duplicated Songs from iTunes Music and Local Music
Click "Duplicated Songs" and you will see all the repeated items. Then choose one song in the file tray and all files of the same song will show up in the right column. Check those you want to get rid of and click "Clear Duplicate". The duplicated item will then be cleared from your iTunes library or local music folder.To delete all duplicates at once, click "Clear all Duplicate".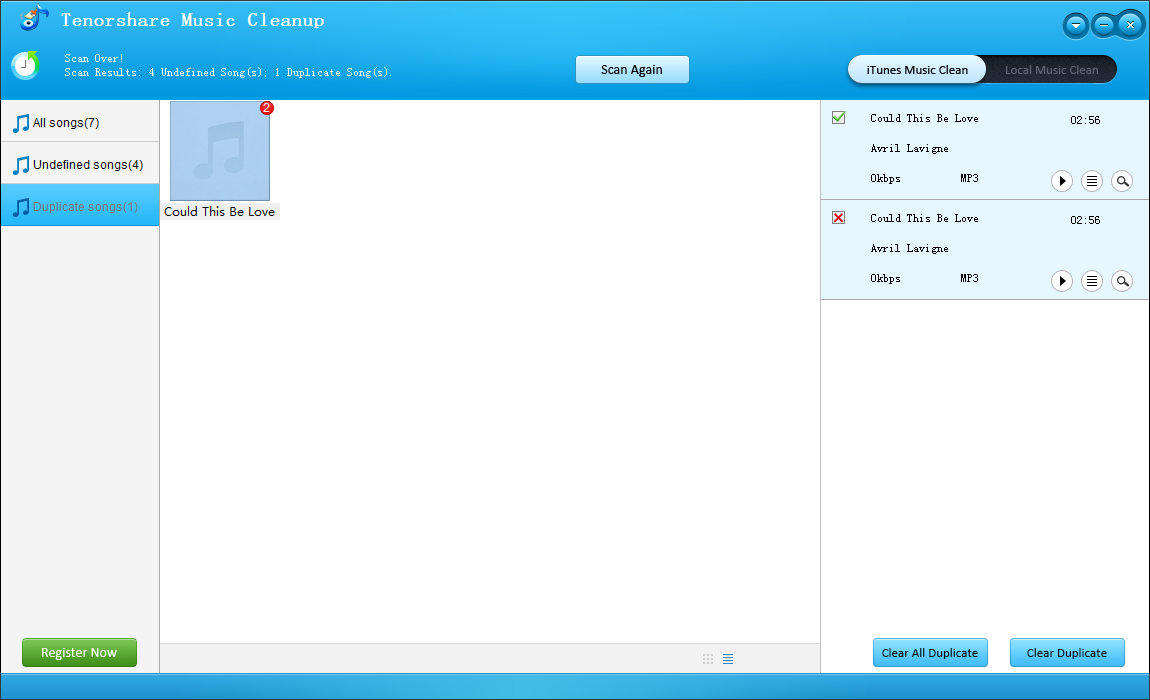 Both Step 2 and Step 3 are applicable to iTunes music files and local music files alike. You can switch between iTunes music files and local music files by clicking the "iTunes Music Clean" and "Local Music Clean" buttons on top right of the interface.