When you install Windows 10, you may be mad up with the poor experience on it with Windows 10 high memory usage. "My Windows 7 PC used little or no CPU when it was not running programs, while the new Win 10 is running 30 to 50% CPU when no programs are running!"
In this article, we are dedicated to offering workable ways to fix high CPU memory usage on computer after Windows 10 upgrade:
Note that all the first three tips can be done with the help of Tenorshare Windows Care Genius, a top PC system care tool. To get started, free download it from the following.
Free Download
For Win 10/8.1/8/7/XP
Secure Download
Tip 1: Check All Apps You are Running and Close Unwanted Ones
This Windows 10 memory cleaner tool allows you to check what process using more memory and processor, and then close those processes and apps to reduce RAM and CPU usage.
Run Windows Care Genius and then head to System Monitor > Process Monitor. There you will see all the active process running in your computer. Choose unwanted programs and those using the most memory and CPU, then click End Process to stop them.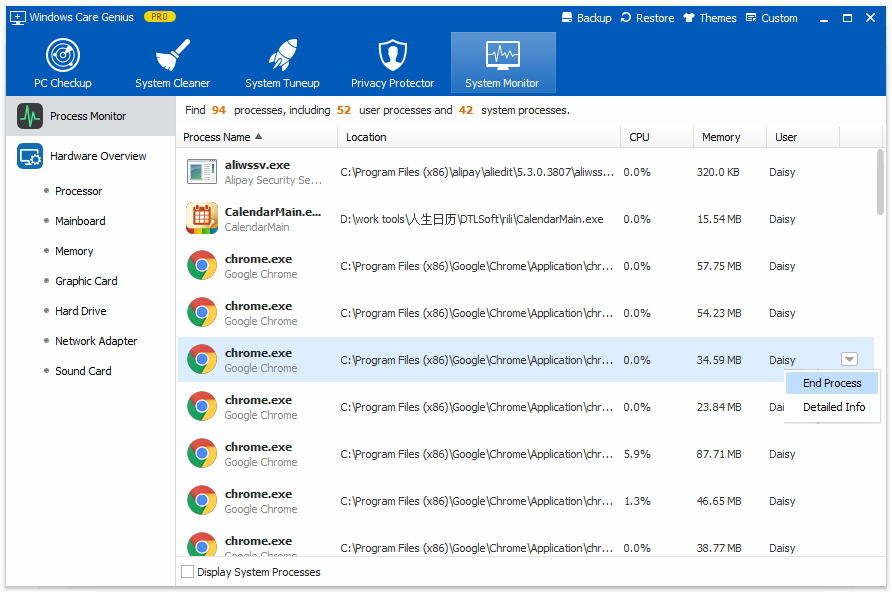 Tip 2: Disable Startup Programs
Too many programs running at startup also slow down the OS by consuming tons of RAM and CPU power in Windows 10. This reminds you to disable as many programs running at startup as possible.
In Window Care Genius, turn to System Tuneup and click Startup Manager. Switch any items you want off in Startup, Service. This does fix the Windows 10 memory leak somehow.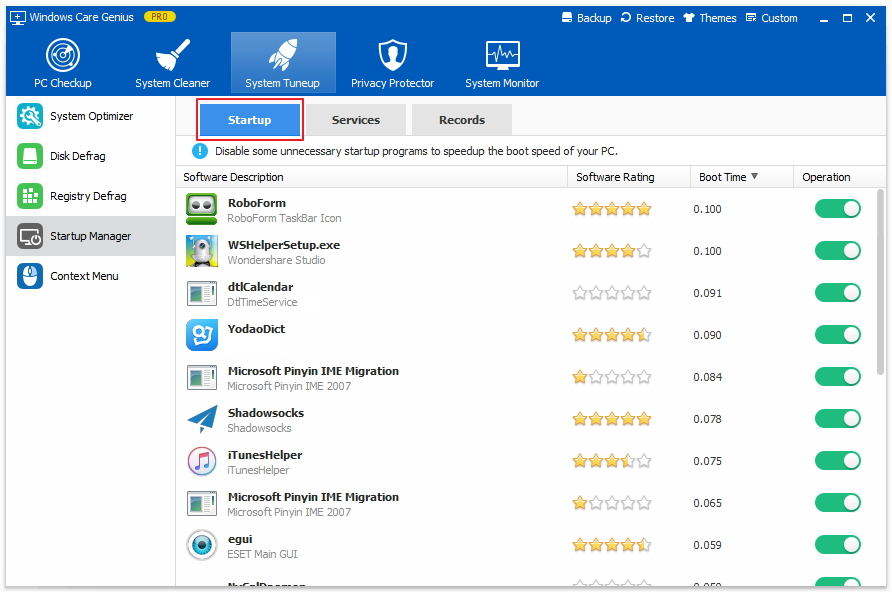 Tip 3: Defragment Hard Drive
Fragmentation on your Windows 10 makes your hard disk do extra work, which finally slows down your computer. I have another post mainly on speed up your Windows 10 PC, and if you are interested, you can go for it.
Use Windows Care Genius for hard drive defrag, you simply tap on System Tuneup and then Disk Defrag. Then you can tick disks you want to defrag and click Defragment to start.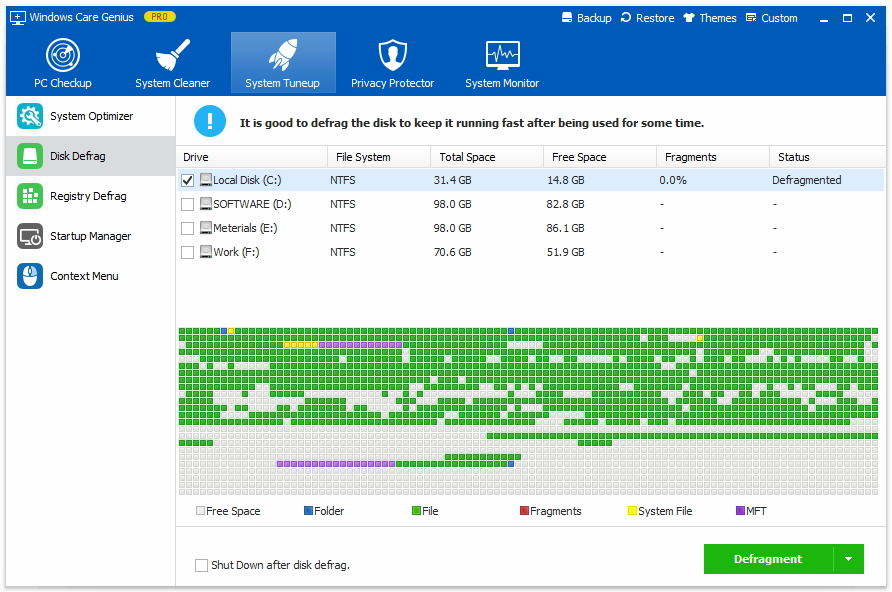 Tip 4: Update the Faulty and Outdated Drivers
The root cause of this Windows 10 memory leak is some faulty driver. If you have RAID disk drive setup, update those drivers. Also, try updating the remaining hardware drivers as it's a problem caused due to unmatching OS and drivers. And also, you can update the network, graphics and sound drivers manually. This may help fix high memory usage by ntoskrnl.exe system after upgrading to Windows 10.
Tip 5: Adjust for Best Performance
When you find your computer is becoming slow because of high CPU and memory usage on Windows 10, you can go to Performance options to set it for best performance.
Click Desktop icon on start screen of Windows 10 and right click Computer icon. Then select Properties and Advanced System settings. Choose Settings and you will see Adjust for best performance and Apply. Click Ok and restart your computer.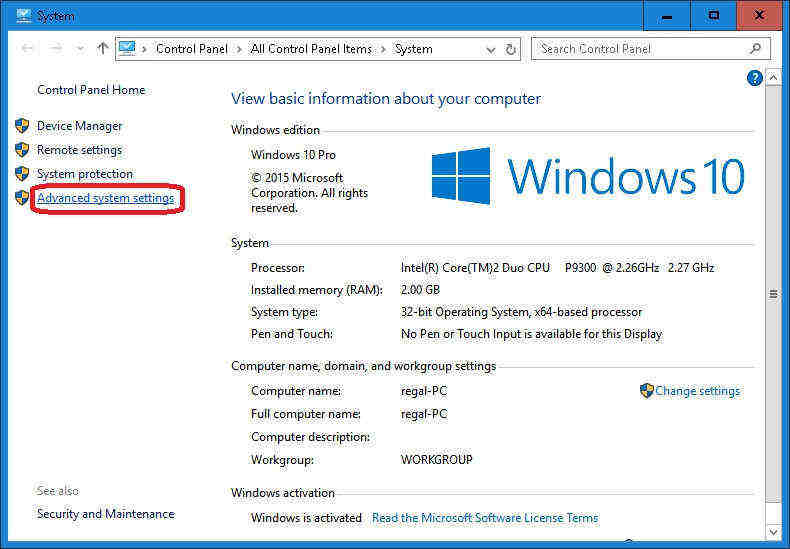 These are all for how you can solve Windows 10 high CPU and memory usage quickly with the help of Windows Care Genius. Start checking it yourself.
Free Download
For Win 10/8.1/8/7/XP
Secure Download
Related Articles
comments powered by