720P YouTube videos have now grown to be a phenomenon, watched by hundreds of millions of people each day. However, YouTube doesn't allow you to watch video in high resolution (including videos in 720P) if you internet connection speed is not enough. But sometimes it's crucial to have 720P HD videos. So why not download 720P YouTube videos to your computer so that you can watch the HD videos whenever you want?

How to download 720P videos from YouTube for Free
It can be quite easy to download 720P HD video from YouTube. All you need is to download and install the Free YouTube Downloader tool on your computer.
Free Download
For Win 10/8.1/8/7/XP
Secure Download
Free YouTube Downloader gives you 2 options to download 720P YouTube videos: download with the "Download" button or download by pasting the URL of desirable YouTube videos. Both methods allow you to download several videos at the same time.
Download button: When using this method, you need to launch the program and go to YouTube using the inbuilt browser of Free YouTube Downloader and find the content you would like to download in high definition.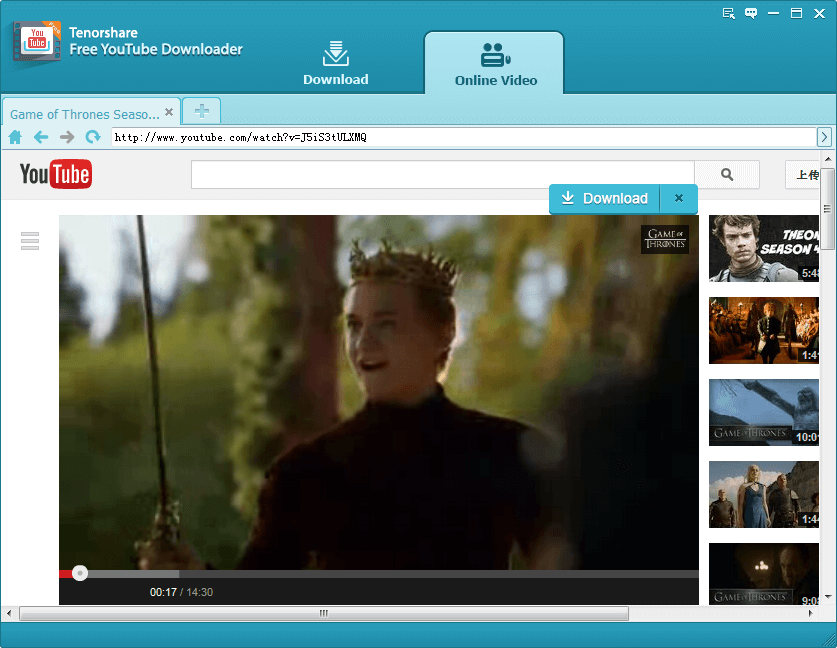 Copy and Paste URL: Head to YouTube and find desirable 720P HD video. Then copy the URL and click on "Paste URL" button on the main interface of the Free YouTube Downloader. The HD video download will start.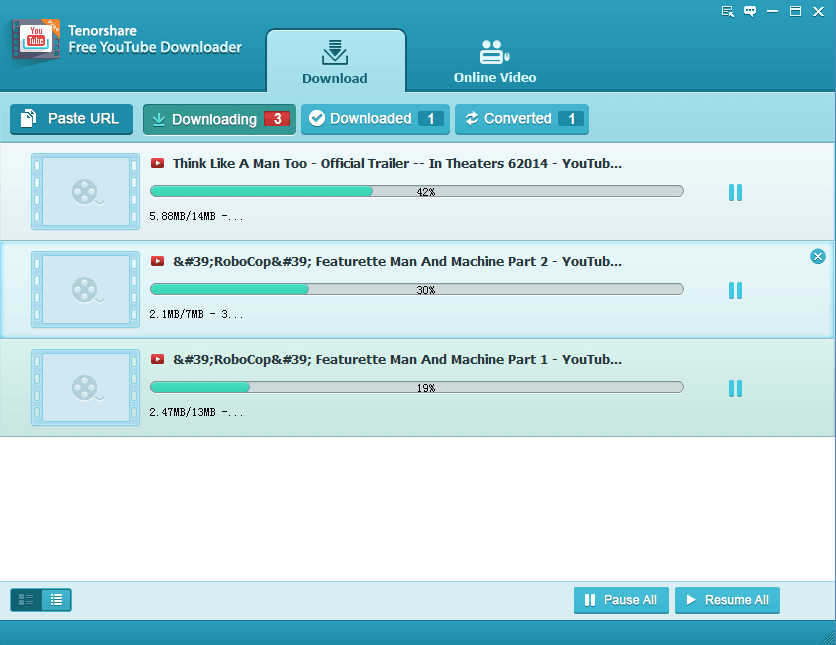 After you download YouTube videos 720P HD, feel free to double-click the video you like in the Downloaded tab. This done, the inbuilt HD media player of Free YouTube Downloader will pop up and play the 720p HD video you just downloaded.
Moreover, it's also OK if you want to customize the downloaded videos, for instance, change the location that you store videos on your computer. Next time you can just go to the folder to get the 720P videos, instead of open the program to find them.
Note: For those who just want to download YouTube videos, don't miss the Top 5 Free YouTube Downloader for Windows and Mac OS.
Free Download
For Win 10/8.1/8/7/XP
Secure Download
Related Articles
comments powered by