The upcoming Windows 9 will be called Windows 10? Why jumped from Windows 8 to Windows 10? Maybe Microsoft wants this incremental OS update to be special. "We're trying to create one platform, one eco-system that unites as many of the devices from the small embedded Internet of Things, through tablets, through phones, through PCs and, ultimately, into the Xbox", said Microsoft's Windows marketing boss Tony Prophet.
From the quote, we could note that Windows 10 is a major leap forward. It represents the first step of a whole new generation of Windows. Indeed, there are many changes in this new OS. Just have a look at the top 10 great features.
1. Windows 10 for all devices (tablets, smartphones and embedded products)
Microsoft showed only the desktop version Tuesday, but Windows 10 will be for tablets, smartphones and embedded products, too.
"It will run on the broadest types of devices ever, from the smallest 'Internet of things' device to enterprise data centers worldwide," said Terry Myerson, head of Microsoft's Operating Systems Group. "Some of these devices have 4-inch screens, and some will have 80-inch screens. And some don't have any screen at all," he added.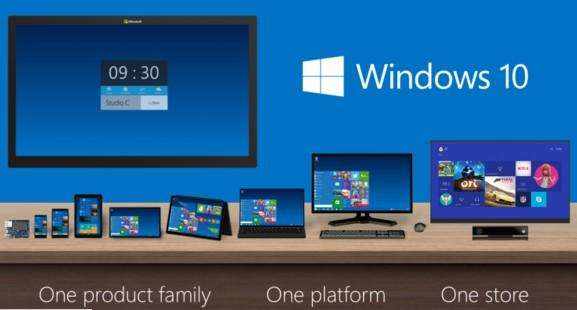 2. Start menu
The familiar Start menu is back, but it brings with it a new customizable space for your favorite apps and Live Tiles. Replete with a merging of the traditional Windows 7-style interface and Windows 8 Live Tiles, the new Start menu is designed to please both camps: touch and mouse users.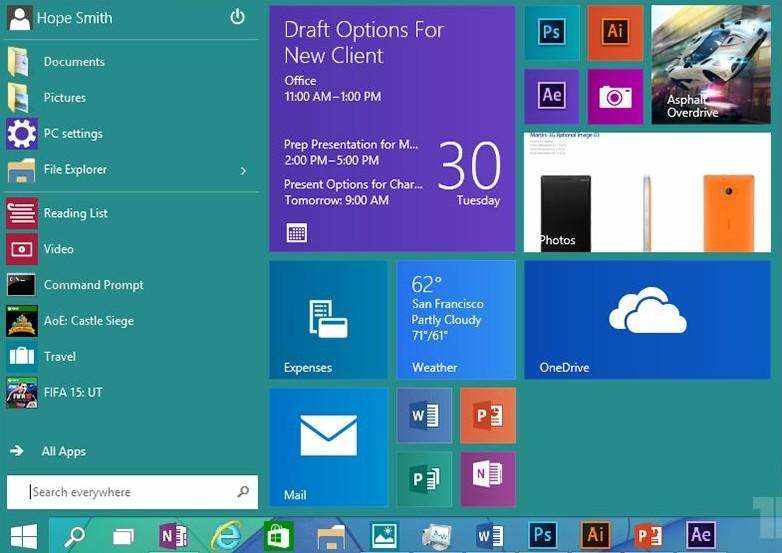 3. A new Task View
Microsoft now recognizes that novice users use the taskbar instead of switching in other, cleverer, ways such as Alt+Tab (which also now switches between desktops). As a result the Windows 8 task switcher has been unceremoniously dumped, and here comes the new Task View in Windows 10 for users to switch between virtual desktops.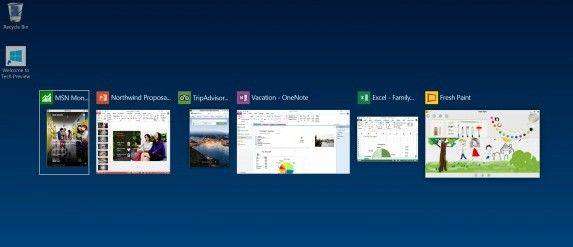 4. Windows Explorer
A new Home location is the new default view in Windows Explorer. There's also a Share button on the Windows Explorer taskbar.
5. Cortana
Cortana, the voice assistant that first appear in mobile devices, is coming to Windows 10. Cortana can hear what you say and assist when called upon, either by providing key information, suggesting actions and sometimes even performing them for you if granted the appropriate permissions.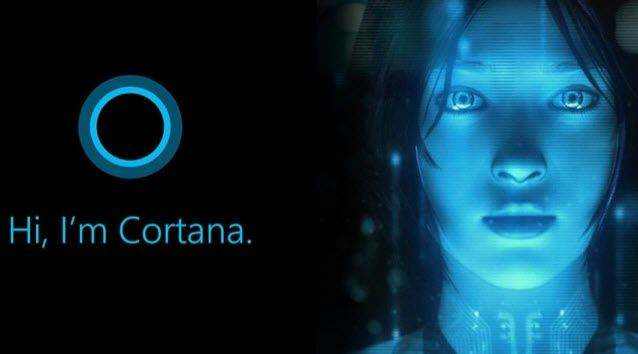 6. Shortcut for Command Prompt
Microsoft has created a keyboard shortcut for command prompt in Windows 10. It's a pretty exciting feature as you will be able to paste in your commands.
7. Continuum
Continuum is a totally new feature for those using 2-in-1 PCs. When you detach the keyboard from a Windows 10 hybrid, it will ask if you want to go into tablet mode. If you say yes, the UI changes to better match a tablet. The app expands to full screen, for instance, and the start menu switches into a larger-icon mode.
8. Snap Assist
A new Snap Assist feature also helps users work out which way is best to snap apps to. You can snap windows into new screens and tile Windows - just as you've been able to since Windows 2.0 or maybe 3.0.
9. Action Center (Notification Center)
Action Center (Notification Center) is a new addition in the latest Windows 10 Technical Preview (build 9860). Available in the system tray, the Action Center in Windows 10 lacks any actionable notifications right now, which means that you can't reply to messages within the Action Center itself. However, this could change by the time Windows 10 ships next year, especially as Microsoft works to tweak the user interface more and more.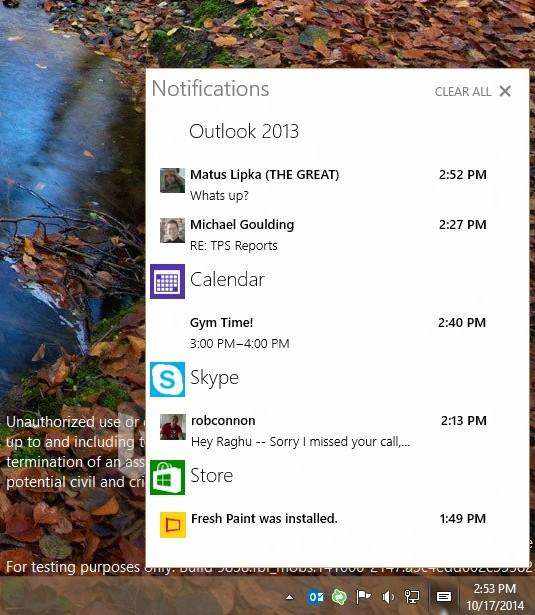 10. Windows 10 Universal apps
Windows 10 will also usher in a new app model - Universal Windows apps. Windows Universal apps are the new name for Metro apps/Modern apps/Windows Store apps. And they are no longer full screen apps, now they float freely in desktop environment having a consistent experience like if they belong and they play very well when working with traditional applications.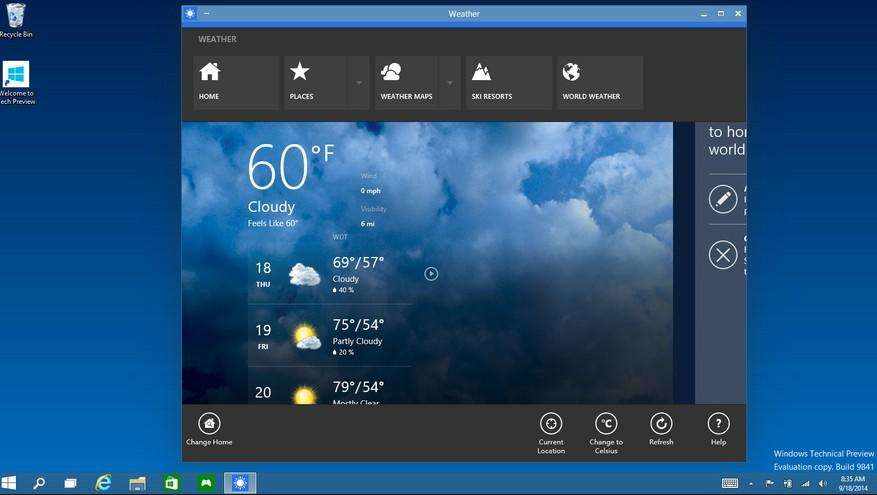 Microsoft is likely to issue a Windows 10 release date at its Build 2015 conference next April. It also promises that Windows 10 will ship to consumers and enterprise "later in the year" in 2015. We'll keep you updated with the latest news about Windows 10.
Free Download
For Win 10/8.1/8/7/XP
Secure Download
Related Articles
comments powered by