Windows keeps a large number of temporary files to store information and free memory for some purposes or to act as a safety net to prevent data loss when a program runs certain functions. However, sometimes those temporary files conflict with certain program. What's worse: increasing temporary caches will get your computer sluggish over time. It becomes necessary to delete the remnant files from computer to prevent files and free up storage space.
To begin with, you are allowed to delete your Windows temporary files on Windows 8/8.1 using in-built Disk Cleanup. Navigate to Start menu > Click All Programs option and choose System Tool from the Accessories > Tap on Disk Cleanup > Unclick the boxes to ensure temporary files is selected > Click Cleanup system files to make confirmation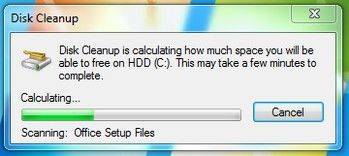 To keep your PC in better working order, it is necessary to ensure that any clutter and useless files are removed on a regular basis. However, the solutions above are absolutely a tedious process. Here I will show an all-in-all Windows system optimizer to remove temporary files on Dell/Sony/Lenovo/HP with Windows 8/8.1 in one-click. Windows Care Genius is newly released by Tenorshare.Inc, which offers Windows overall optimization. Before you do that, make sure you have downloaded and installed, then get start to clear temporary files in Windows 8/8.1 as following steps.
Free Download
For Win 10/8.1/8/7/XP
Secure Download
Step1. Run the program and click Checkup in the middle of the page. Then your computer will be scanned and rated according to its health status. Of course, score higher, performance better.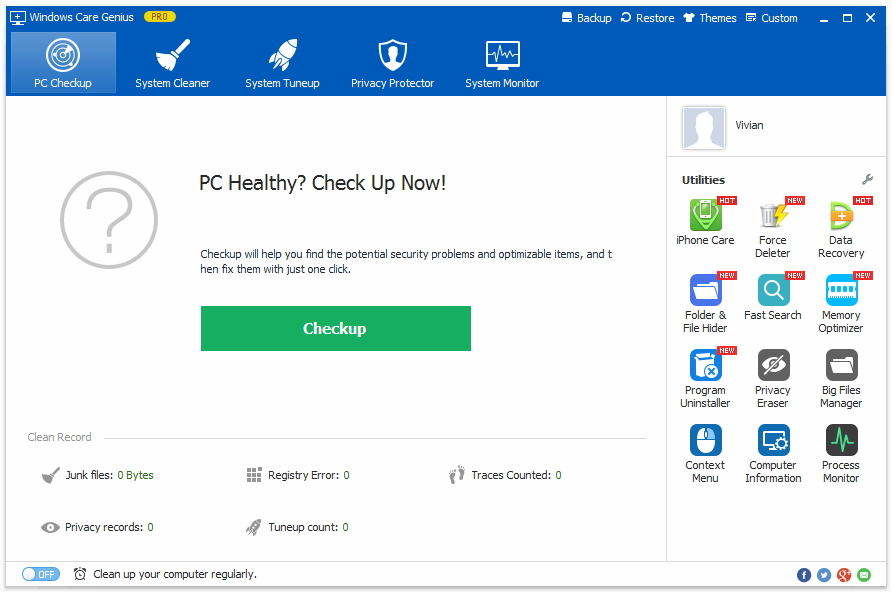 Step2. For now you can see the scores your computer got. Click Fix to fix all the problems. In the course of repairing, the temporary files are deleted automatically as well. After that, you can click Checkup again to check it again.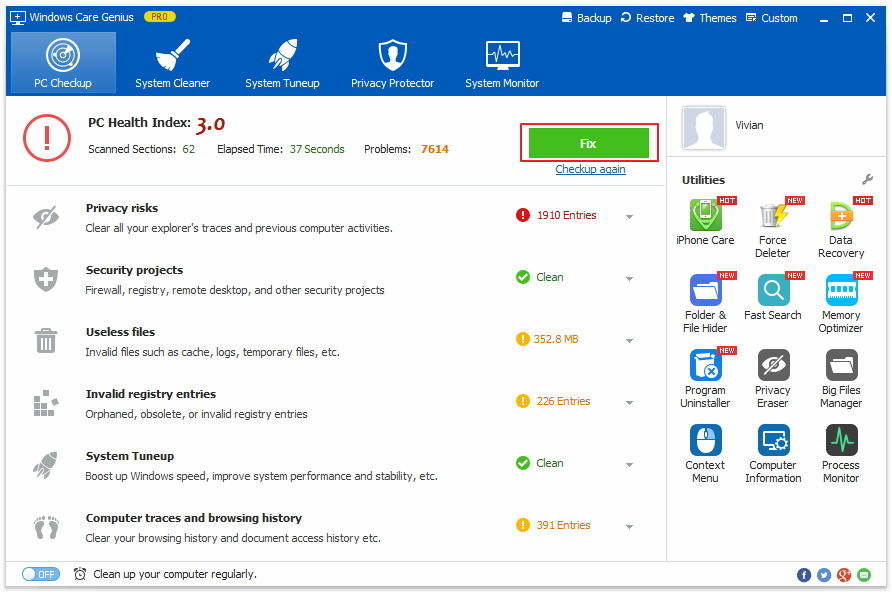 Step3. This is an optional operation. You can switch on Clean up your computer regularly on the bottom of interface. You can set Times to automatically and regularly cleanup temporary files and optimize your computer in the background.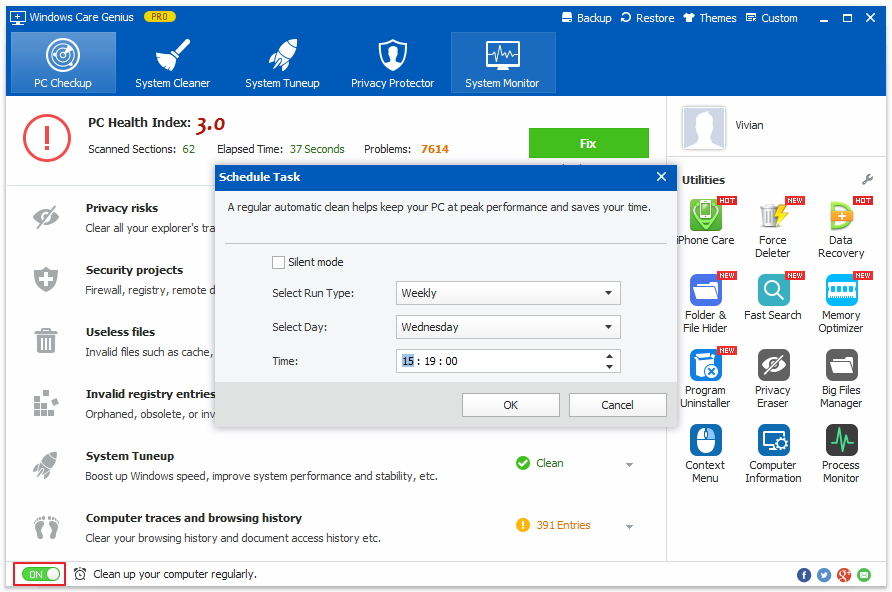 To help Windows users get the best performance, of course, Windows Care Genius is able to do more than empting junk files on Windows. In addition, you can click System Cleaner to clean invalid registry entries, download history, and bulk files off your computer. At the same time, you can tap on System Tuneup to shutdown unnecessary startup programs deeply optimizing PC's overall stability and performance.
Erasing temporary files from Windows 8/8.1 definitely can be easy as soon as you decide to try Windows Care Genius. If you have any question, you can leave it in the comment. We will reply to you as soon as possible.
Free Download
For Win 10/8.1/8/7/XP
Secure Download
Related Articles
comments powered by