What Software do People Use for Editing Aerial Video?
Interested in aerial videos? Start flying and filming yourself, but wonder why your aerial footage doesn't look that great compared to professional ones? Here in this passage, we will introduce 3 professional aerial video editors, and some aerial filmmaking tips. With these tools, you will make a stylish aerial video, standing out from all others.
Top 3 Aerial Video Editing tools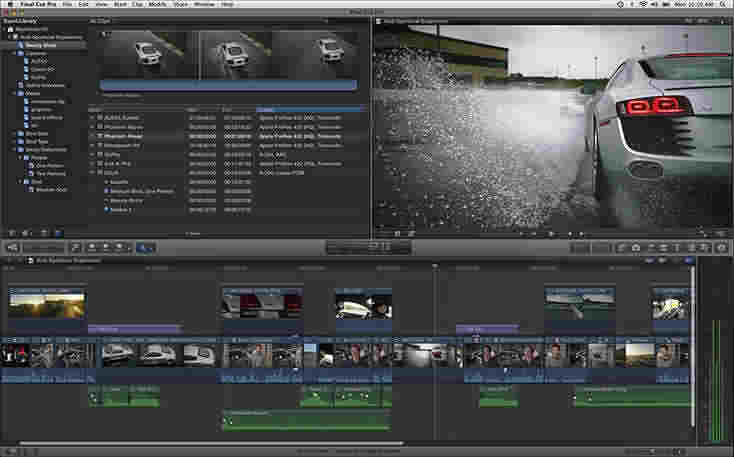 Final Cut Pro is assumed to be one of the best aerial video editing software developed by Macromedia Inc. and later Apple Inc.
OS: Mac OS X.
Pros:
A powerful tool to edit both simple and complex aerial videos. It can satisfy almost all your needs about aerial video editing, in the way you want.
Contains many powerful tools such as the magnetic timeline, background processing, good organization tools - ratings, tagging, auto analysis for faces, scenes, stabilization, etc.
Overhauled library management.
4K editing workflow.
Cons:
Simple design can conceal advanced features.
Magnetic timeline can be cumbersome.
Collaborative workflows need careful management.
Doesn't support the import of RTF files.
How to Use:
1). Open Final Cut Pro and set your Scratch Disc.
2). Now that your program is open, look at the top left area of the program to find "Final Cut Pro". Click that text, and a drop-down menu will open; now locate and highlight "System Settings".
3). Create a New Project by going to File New.
4). Make sure that your camera is off or you may burn out the port to either your computer or your camera. Then plug it in.
5). To Log and Capture after your camera is plugged in, go to File and find Log and Capture (Apple+8).
6). Start editing video. Make sure it appears in the left hand box.
7). Export the video.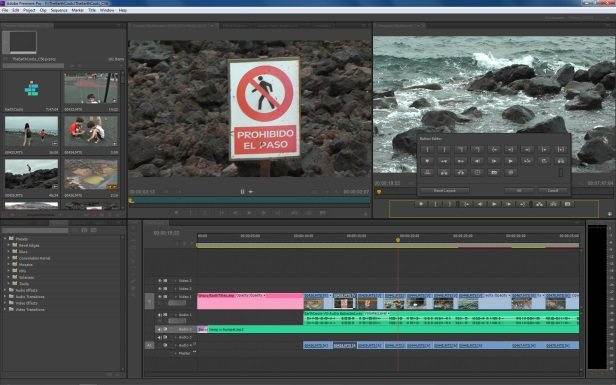 Adobe Premier Pro is another good program to edit aerial videos, developed by Adobe Systems.
OS: Windows and Mac OS X.
Pros:
Support high resolution aerial video editing at up to 10,240 × 8,192 resolution, at up to 32-bits per channel color, in both RGB and YUV.
Audio sample-level editing, VST audio plug-in support, and 5.1 surround sound mixing are available.
Premiere Pro's plug-in architecture enables it to import and export formats beyond those supported by QuickTime or DirectShow, supporting a wide variety of video and audio file formats and codecs on both MacOS and Windows.
It supports 3D editing with the ability to view 3D material using 2D monitors.
Cons:
You can no longer purchase Premier outright. You must buy a subscription to Adobe's Creative Cloud.
How to Use:
Import aerial video > select shots > edit to the timeline > add transitions > add and adjust music > output your video.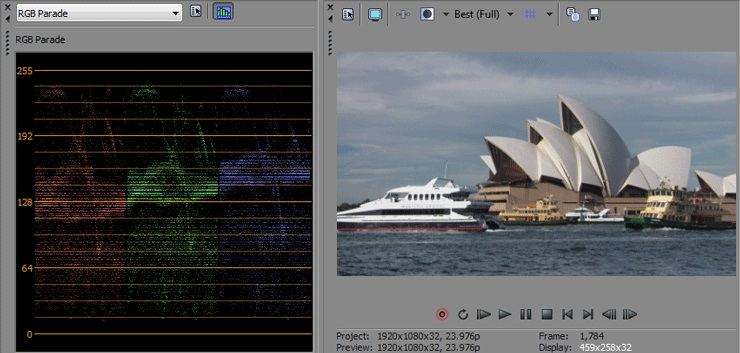 Sony Vegas Pro is an outstanding professional aerial video editor package. It contains all the same editing tools found in the so-called industry-standard applications.
Pros:
Expanded GPU acceleration
Simplified and improved media stabilization
Stereoscopic 3D tool improvements
Cons:
The interface and workflows are not nearly as refined as some other applications we received.
And also, it is a bit pricey for a rank amateur.
How to Use: import clips > video and audio tracks > special effects > masking > export the edited aerial video.
If you want to make a stylish aerial video, don't hesitate to use the 3 aerial video editors recommended above. If you have other video needs, such as video convert, you can use Video Converter from Tenorshare, so that you can watch any video anywhere anytime.
Some Tips for Aerial Filmmaking
To improve your aerial video quality, you are suggested to pay attention to 3 things: hardware, location and postproduction.
Hardware means you should choose proper equipment for aerial filmmaking, including which quadcopter and what kind of camera to choose and how to set right camera settings. Hardware means you should choose proper equipment for aerial filmmaking, including which quadcopter and what kind of camera to choose and how to set right camera settings.
Secondly, you should search locations that are really worth filming. And seize the "Golden hour" and use special weather conditions.
Lastly, postproduction is also quite necessary, including video editing, music selection and more.
Free Download
For Win 10/8.1/8/7/XP
Secure Download
Free Download
For macOS 10.13 and below
Secure Download
Related Articles
comments powered by