"I'm a music geek and love listening to music on Internet radio. My greatest thrill in life is listening good music. I want to download online radio to MP3 that I can take with me wherever I go. "
Corey from Yahoo Answer
If you enjoy tuning into many Internet radio stations for your musical enjoyment, or like to listen to streaming audio via digital music service, you may want to record what you hear for later use, like Corey. Actually, recording Internet Radio is a fairly straight forward task and has become quite easy as long as you find the right software.
By using online radio recorder software, you can record thousands of Internet Stations and quickly build up a collection of digital music, talk show, or others. Here is a selection of Internet radio downloader freeware that can record online radio to MP3 free.
The following software programs are used to save streaming audio from all Internet radio stations, like Pandora, Last.fm, Spotify, Deezer, or even iTunes Radio and Slacker, you should cross-check their terms of service.
Here are top 7 tools to help you download free music and create an MP3 album of your favorite songs from online radio. DAR.fm and Freecorder Toolbar are recommended to Mac users if you need to record online radio to mp3 on Mac. Others are running on Windows OS.
1. DAR.fm
The DAR.fm website houses thousands of recordable stations and radio shows. It's a cloud service which means you don't need to buy or install anything in particular. Once Internet radios are recorded, you can play them on your schedule. Plus, it offers a list of free apps for Android phone & tablet and iPhone/iPad/iPod letting you listen practically anywhere with your mobile device.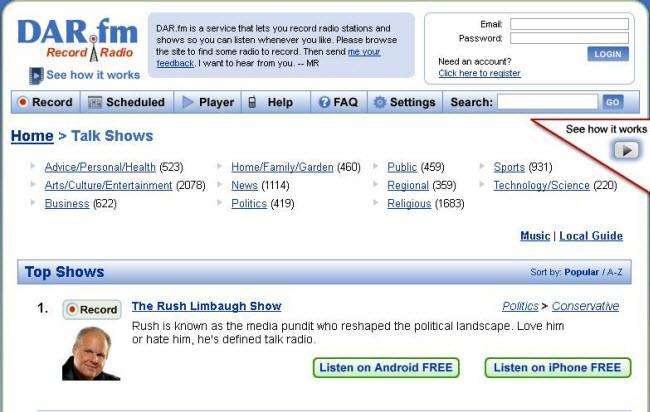 2. Freecorder
Freecorder is a handy utility for Internet radio recording. It works excellent if you have basic needs for recording streaming audio, such as your favorite online Internet radio station. Once setup, there's just one thing to do: press the big start button. It will begin to capture the audio and show you the status of the capture.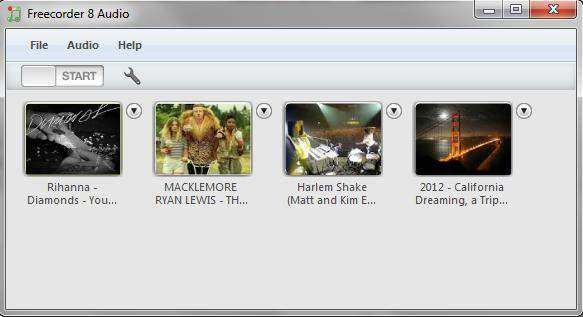 3. Tenorshare iGetting Audio
iGetting Audio is a professional streaming audio recorder. It allows you to record online streaming music, radio, VoIP or any other sound from your computer's sound card and microphone. With this tool, you will be able to record any internet radio to MP3 including 500+ radio stations and music sites.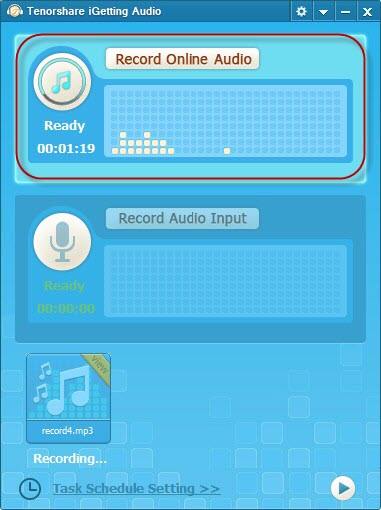 4. Easy Radio
Easy Radio 1.4 is still free and available on CNET.com (The newer versions have left free mode). It plays Internet radio stations and has a built-in record function. You can manually start and stop a recording and save it into MP3, as well as other sound format: WMA, OGG, VOX, AU, AIFF, MP4 and FLAC.
5. Screamer Radio
It's a free software program that can record thousands of Internet radio stations across the world. There are plenty of radio station presets already built into Screamer Radio, but you can also provide URLs to listen to other streaming services not in the list. You can record internet radio and save to MP3.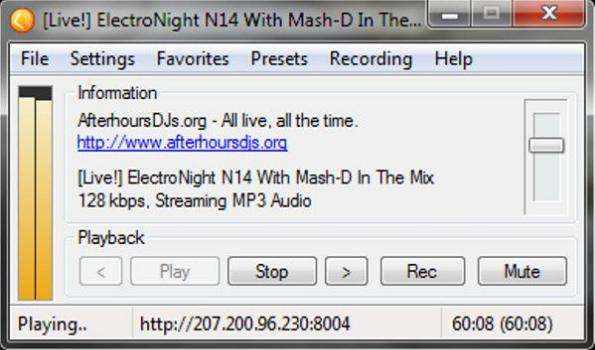 6. Aktiv MP3 Recorder
Aktiv MP3 Recorder is an excellent online radio recorder program. You can capture the Internet radio that is played through your soundcard. It can encode to MP3 and other files like WAV, WMA, OGG, AU, VOX, and AIFF. It has a scheduler which gives you the flexibility to record streaming audio at certain times.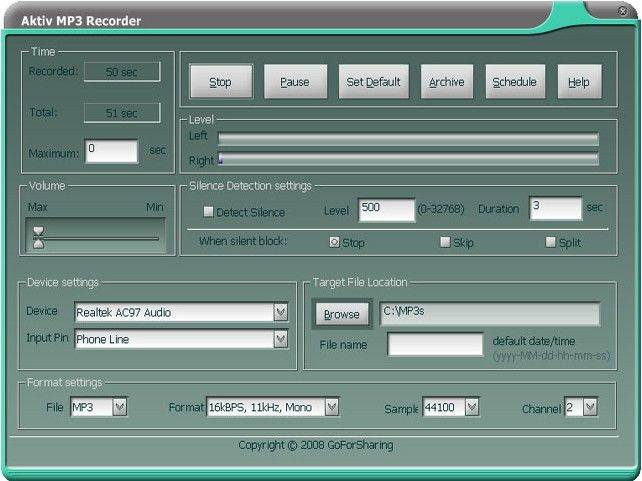 7. Free Sound Recorder
Free Sound Recorder can record Internet radio when you are listening streaming music service. It can create MP3 and other files such as WMA, WAV audio files.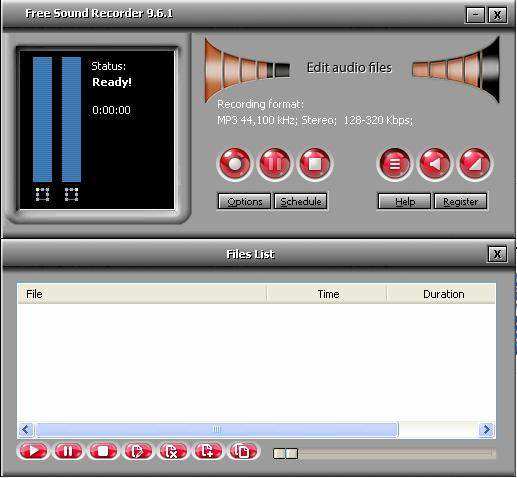 Recording your favorite online radio to PC in MP3 file can be done easily. What about playing them on your iPod, iPhone, iPad or PSP? You should resort to Tenorshare Video Converter to convert your recorded audios to the formats that are compatible with your device: AAC, M4V, WAV, AIFF and etc.
Free Download
For Win 10/8.1/8/7/XP
Secure Download
Related Articles
comments powered by